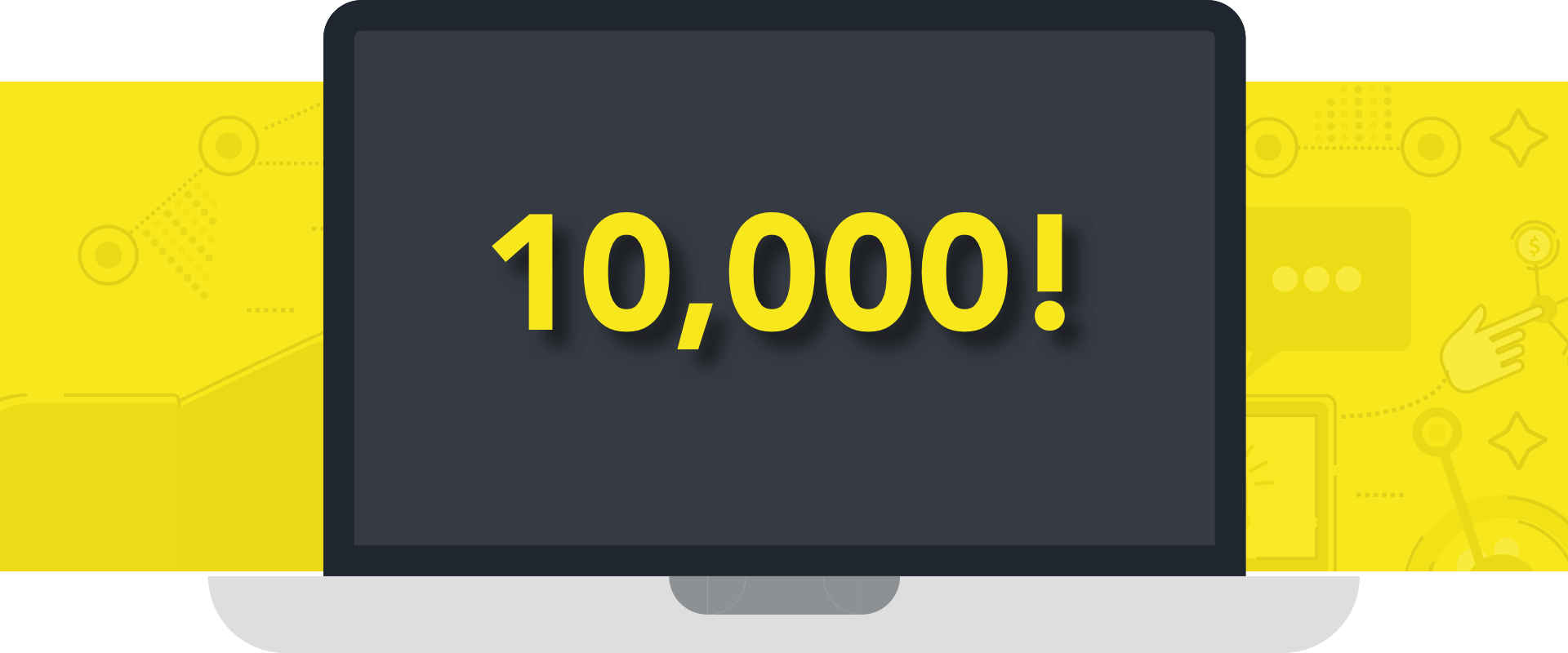 Now Serving Over 10,000 Podcasters!
We hope your week has been terrific, because here at Buzzsprout, we're celebrating!
Why? because this week we're excited to share that Buzzsprout is now serving over 10,000 podcasters in 31 countries and 38 languages. And we're so thankful for the relationship we have with each one.
Since 2009, our mission has been to simplify podcasting so you could do it with very little technical expertise. This week we get the opportunity to thank you for trusting Buzzsprout to host your audio and help you promote and track your show.
A Little Bit of Our Story
When we started in 2009, we talked with a lot of small churches and podcasters who just wanted to put their audio online, and needed an easy way to do it. The software was built to help make that happen, and it keeps getting better.
2014 has already been an extremely rewarding year for us. We've been able to launch several big features, like our 128k stereo option for music and audio drama podcasts, our integrated Facebook player, and our big one, a whole new way to track podcast statistics.
We're excited for the future, but you can be sure of one thing, everything we do will have the sole purpose of making your podcasting experience easier and more rewarding. We look forward to serving you and your podcast for years to come.
On behalf of the whole Buzzsprout team, thank you!
Tom & Kevin
Buzzsprout Founders