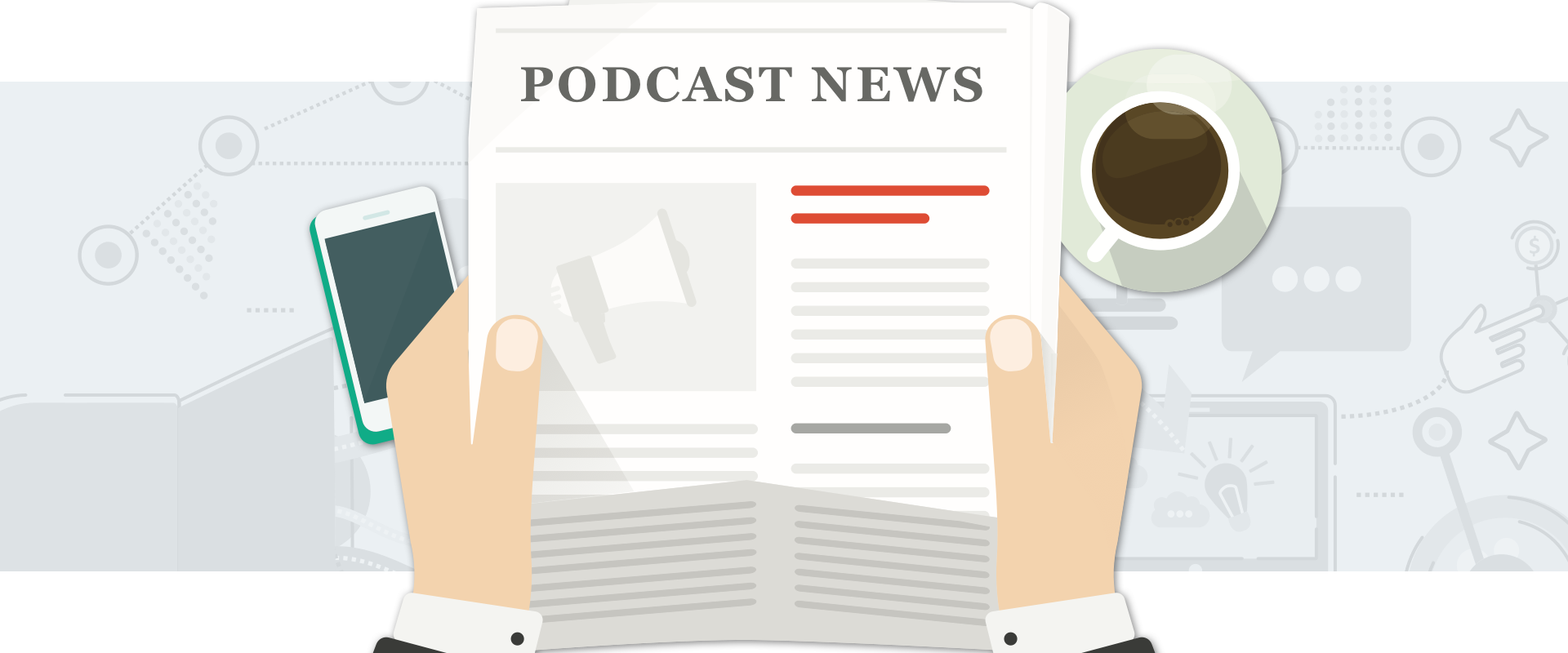 Why traditional media is falling in love with podcasting
In recent years, a number of large news companies have jumped into podcasts. That's because for news outlets, which previously depended almost exclusively on sales of physical media like magazines and newsletter subscriptions, podcasting represents a chance to bring additional revenue through advertising, subscription fees, and licensing.
In addition to branching out into new forms of media, podcasting also allows news outlets to reach younger demographics that do not consume radio or traditional news content - primarily the millennial generation.
The average age of a podcast listener is 29 years old, whereas the age of most radio news and talk listeners is 60 plus. So getting into podcasts is not just about diversifying their existing revenue streams. It's also about tapping into the next generation of consumers to ensure long term success and viability.
Here's how three new outlets are utilizing daily news podcasts to bring in additional revenue and reach younger listeners.
"The Daily" by The New York Times
Revenue Sources: Advertisements and Subscriptions
"The Daily" is a daily news podcast that focuses on long-form, story-based narratives based on current global events.
Each episode features an advertisement break near the middle of the episode (also known as a "Mid-Roll") as well as another ad featured at the end of the episode ("Post-Roll).
Their primary focus, however, is driving new sign-ups for their online content subscription. Listeners are encouraged to sign up for a monthly subscription to the NYT's digital content, including exclusive content and complete access to their online articles. Subscriptions give the NYT another recurring revenue stream in addition to income from sponsorships and newspaper sales.
"Up First" by NPR
Revenue Sources: Advertisements and Donations
"Up First" is a daily news podcast that feels like what you'd expect by watching a traditional television news station. Most episodes include interviews from reporters in the field and commentary on current events.
Each episode features an advertisement break towards the beginning of the episode ("Pre-Roll") and a cross-promotion ad at the end of the episode. The cross-promotion ad features another podcast within the NPR podcast ecosystem, turning listeners on to new shows that might interest them and increasing the revenue generated from those podcasts through sponsorships.
NPR also relies heavily on listener donations (which you'll know if you've ever listened to NPR on your radio station). Every episode of "Up First" encourages listeners to become monthly supporters through NPR's donation portal.
"Start Here" by ABC News

Revenue Sources: Advertisements
"Start Here" is a daily news podcast that focuses on the top handful of news stories from around the world.
Each episode features a mid-roll ad break with sponsorships from brands and companies as well as a cross-promotion spot at the end of every episode to promote other ABC News podcasts.
What's Next?
Podcasting as a medium is still in its infancy, but it's clear that traditional news outlets will play a big roll in shaping its future. We can expect that as the platform matures and more monetization options became mainstream that producing a podcast will become the norm for most news outlets, not the exception.