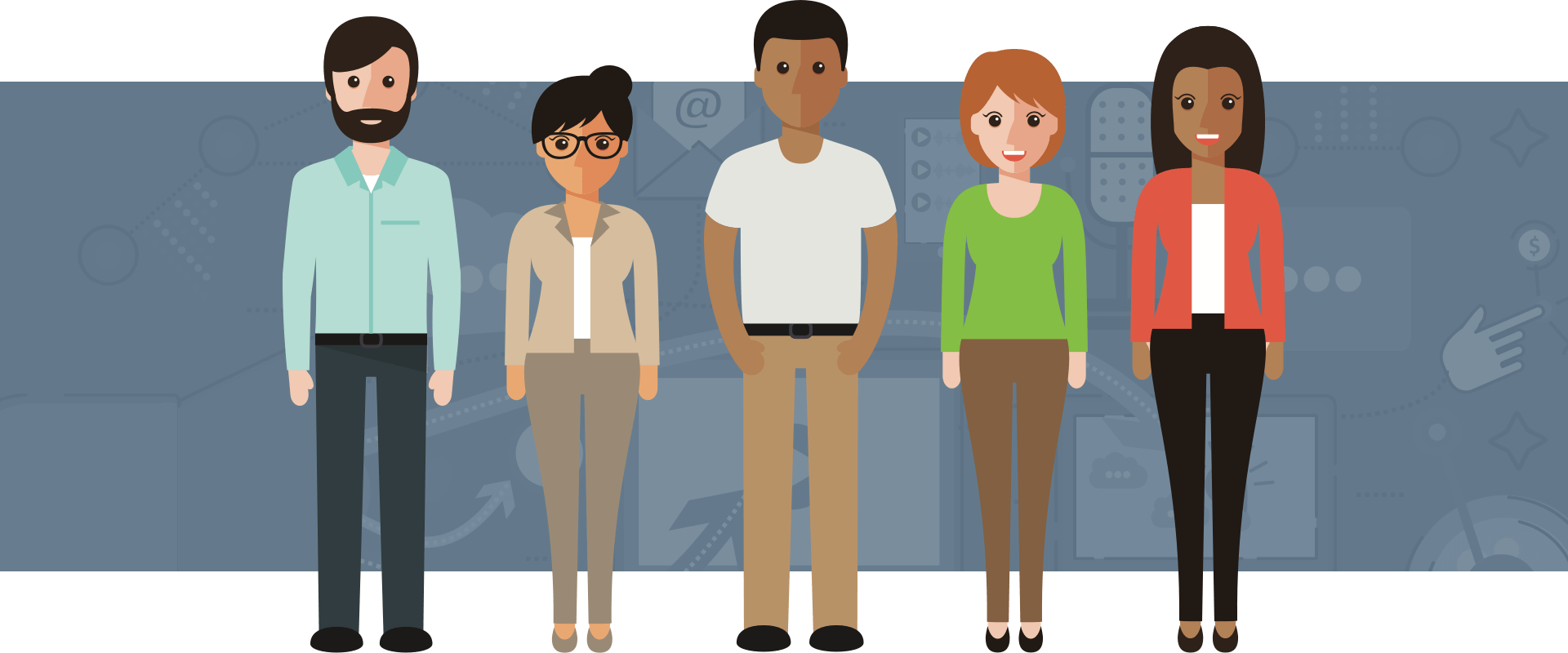 Best Podcast Communities
One of the best places to find information on how to improve, grow, and market your podcast is in an online podcast community. There you're able to get help directly from other podcasters, so you don't have to dig through articles to find the answer you're seeking.
Not only are they great resources for when you get stuck, but podcast communities can also be great places to discover new podcasts worth listening to!
Here are the Top 6 podcast communities on Facebook
Podcasters' Support Group
The Podcasters' Support Group is a meeting place for podcasters old and new to chat, swap tips, seek advice about technical stuff or audio creativity or general podcast-related business.
Where this group shines is in its' breadth of technical knowledge. Whenever you run into an issue with recording your podcast, your editing software, mixing your episodes, or a similar hang-up, you'll be able to get high-quality answers quickly.
You can join this group on Facebook by going to https://www.facebook.com/groups/571436979623574/
Podcast Movement Community
The Podcast Movement Community, the online hub for the annual Podcast Movement Conference, is a group of people who are podcasters, looking to become a podcaster, or who are members of the podcasting industry.
This group has the right blend of both beginners and experts with many notable figures in the podcasting space, like Daniel J. Lewis and Dave Jackson, frequently jumping in to add their two cents.
This group also includes many of the CEOs and influencers in the podcasting industry, so there's a good chance you'll rub elbows with the same people that are creating the software you use every week.
You can join this group on Facebook by going to https://www.facebook.com/groups/podcastmovement/
Podcast Growth Mastermind
Podcast Growth Mastermind is a group dedicated to entrepreneurs, marketers, authors, and coaches who want to "hack podcasting" and podcast guesting to grow your business.
While the first couple groups have a broader podcasting focus, this group goes all-in on the business side of podcasting. Each month the conversation revolves a specific theme or strategy, from audience growth to monetization, so if you're looking for a group to help you grow your business with podcasting, this is it.
You can join this group on Facebook by going to https://www.facebook.com/groups/PodcastGrowthMastermind/
Podcasts We Listen To
Podcasts We Listen To is a group dedicated to podcast listeners, though many of its' members are also podcast creators.
This group is excellent for when you're looking for a new podcast to listen to but don't want to waste your time sampling shows in your podcast player. Every week, podcast hosts share links to their most recent episode under posts specified by genre (so if you want to find a new "sports" podcast, you don't have to sift through hundreds of comments) and members are constantly sharing new podcasts worth listening to.
You can think of this group as Yelp for podcasts, letting other listeners find the best shows for you.
You can join this group on Facebook by going to https://www.facebook.com/groups/PodcastsWeListenTo/
Podcast Brunch Club
The Podcast Brunch Club bills itself as a book club for podcasts. Every month the group explores a theme with a list of 3 to 5 podcast episode selections and builds a conversation around those episodes.
What sets this group apart is its focus on in-person, local podcast clubs. The online community helps guide the conversation, but the magic is in joining up with fellow podcast listeners in your city and talking about the episodes together.
You can find a group in your area or start your own group by going to their website: https://podcastbrunchclub.com/
You can join this group on Facebook by going to https://www.facebook.com/groups/podcastbrunchclub/
Buzzsprout Podcast Community
The Buzzsprout Podcast Community is the best place for new podcasters to get up to speed and get their questions answered in a timely fashion.
If you encounter a setback or an obstacle with your podcast, within 24 hours, you'll often get 5 to 10 responses from other podcasters who've already figured it out.
And the best part is you never have to worry about asking a stupid question!
We also post links to new blog posts, podcast episodes, and videos that will help you reach your podcasting goals faster than you thought possible.
You can join this group on Facebook by going to https://www.facebook.com/groups/BuzzsproutCommunity/