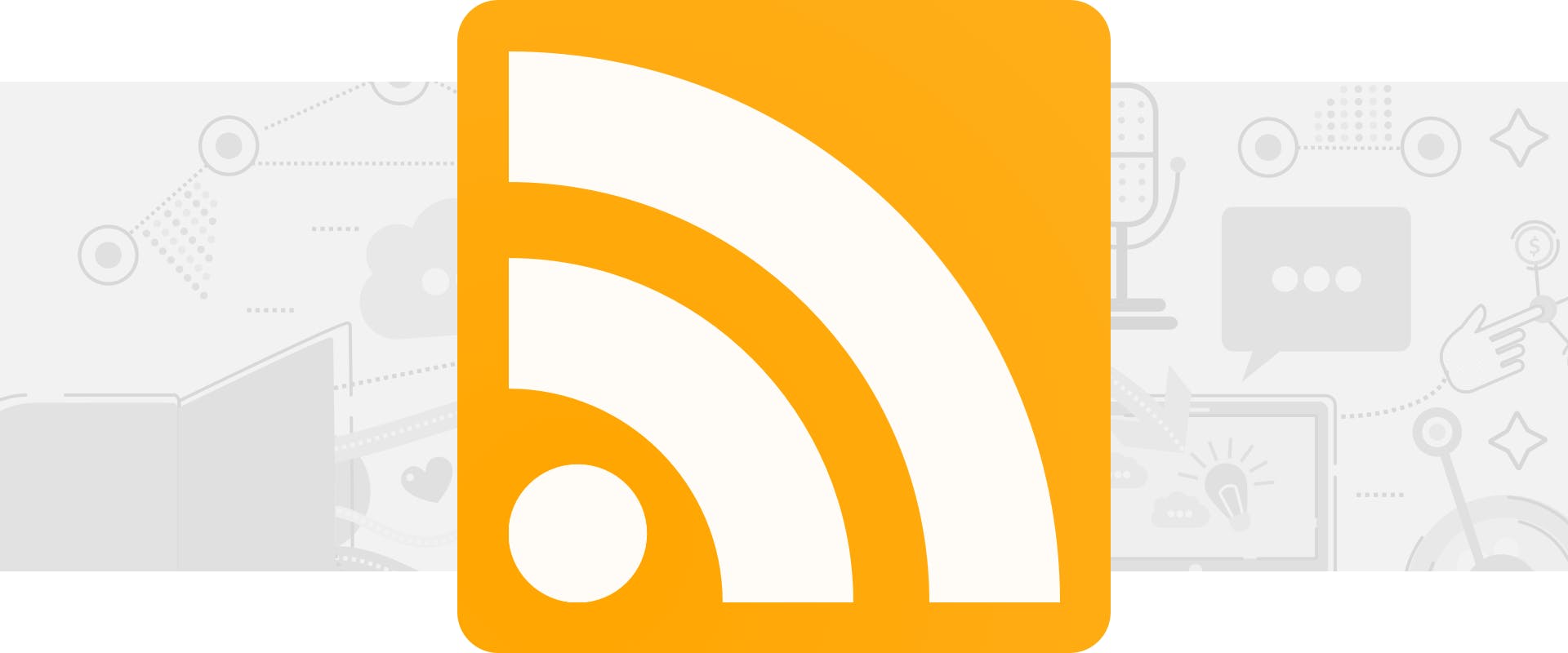 How to Create a Podcast RSS Feed
Podcasting has a lot of words, terms, and acronyms that can seem pretty intimidating until you dial down to what they truly are. One term you'll come across frequently as a podcaster is "RSS Feed."
What is a podcast RSS feed?
Do you need one?
What purpose does it serve?
In this guide, you'll learn what a podcast RSS feed is, what it's used for, and how to create your own podcast feed.
What is a podcast RSS feed?
RSS stands for "really simple syndication" and was initially developed to help internet users get up-to-date blog posts from their favorite websites.
Instead of going to each website individually, you'd enter that blog's RSS feed into a feed aggregator like Feedburner so you could read all of your favorite bloggers in one place.
And whereas a blog RSS feed could contain images, videos, text, and other media files, a podcast RSS feed only contains podcast audio files and metadata.
When someone subscribes to your podcast RSS feed, they'll be able to listen to new episodes on their favorite app or platform without having to download them from your website.
Why do you need a podcast RSS feed?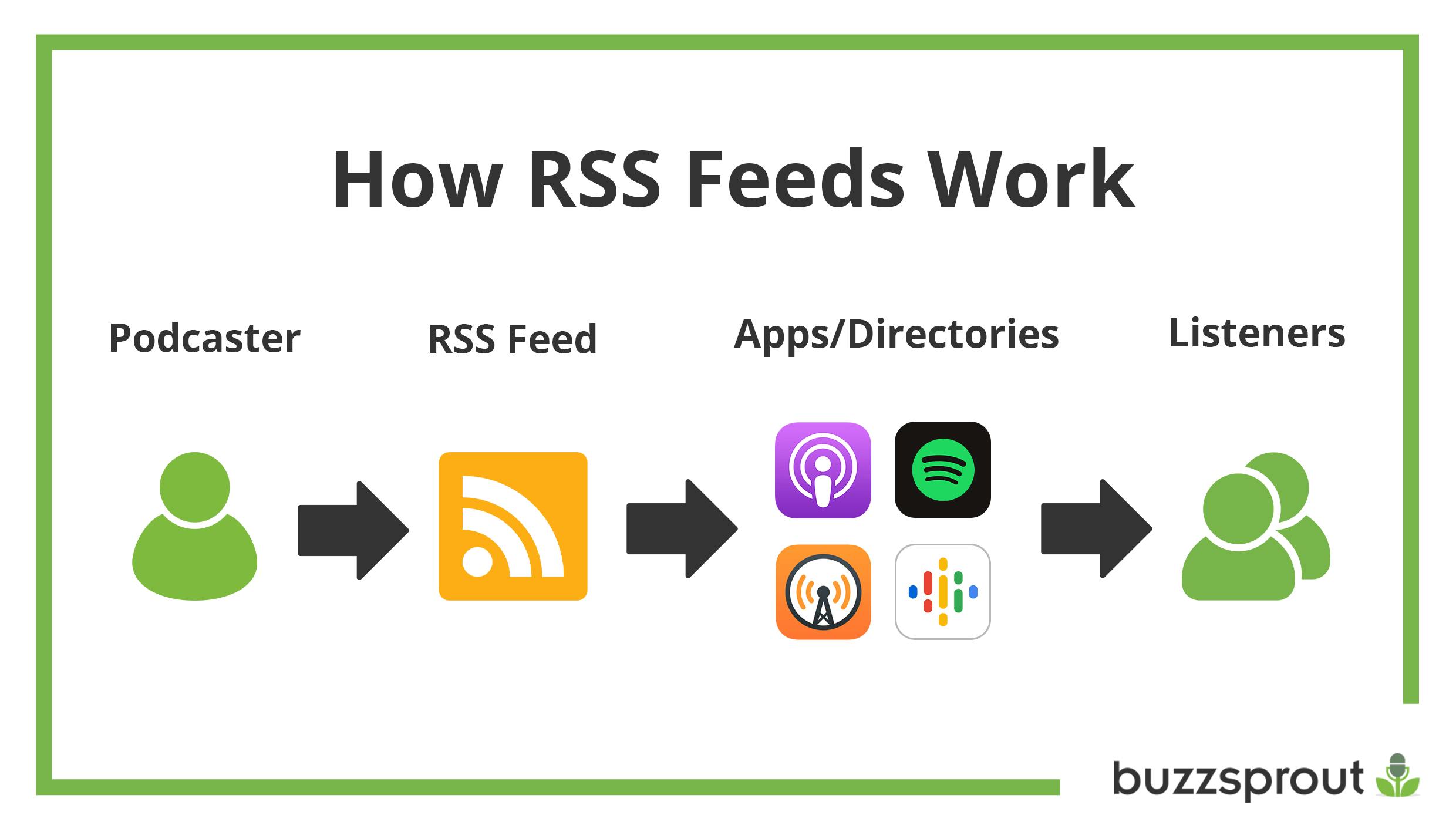 In addition to making your podcast easier to listen to, there is one primary reason you need a podcast RSS feed if you're launching a podcast.
Podcast directories require them.
Most of your podcast's downloads will come from podcast apps and directories like Apple Podcasts, Spotify, Stitcher, and Google Podcasts - not from your website.
People prefer podcast apps because these apps make browsing for new podcasts easy by listing hundreds of thousands of shows in a single place. So most of your audience will use a podcast app to listen to your podcast.
Podcast apps use your podcast RSS feed to pull in new episodes and serve them up to your listeners. If you don't have a podcast RSS feed, they can't list your show in their directory.
So without a podcast RSS feed, you're missing out on more than 95% of your podcast's potential listeners.
How do you create an RSS feed?
There are two ways to approach creating a podcast RSS feed. Let's cover the complicated, technical approach first.
1. Host audio files on your website and create an RSS feed from scratch
If you have an existing Squarespace, Wix, or Wordpress site, you can store your podcast's audio files on your server and then download a plugin like the PowerPress plugin for Wordpress to create your podcast's RSS feed.
Then, whenever someone opens their podcast app, that app will download the audio file from your web server and onto your listener's phone or device.
You'll also need to make sure all of your metadata and "tags" are appropriately labeled. If not, your listeners will run into difficulties downloading your podcast episodes (if they can download them at all).
Apple Podcasts (formerly iTunes) RSS feed Requirements
To be accepted into Apple Podcasts and other directories, your podcast RSS feed must have the required fields and tags:
- Title
- Description
- Artwork (1400x1400 px to 3000x3000 px at 72 dpi)
- Podcast Category
- Language
- Explicit Rating
One drawback to this approach is that if you run out of web storage, or if your website goes down, none of your listeners will be able to download new episodes. If it happens too often, they'll potentially abandon your show altogether.
But don't worry, there's an easier way to create a podcast RSS feed without needing to manage your files from your own website.
2. Use a podcast hosting platform
When you set up a new account with a podcast host like Buzzsprout, they create an RSS feed for you automatically - no technical knowledge required.
And while podcast hosts will help you manage your podcast episodes, provide stats, and offer monetization opportunities, there are two essential things that they do for you.
Podcast hosts store your audio files and ensure they're always ready to download.
When you use a podcast host, you don't have to worry that your listeners won't be able to access your latest episode. They make sure your podcast is always online and ready to download.
Depending on which podcast hosting company you choose, they will also help you manage your podcast metadata and tags, so you don't run into issues with podcast apps like Apple Podcasts and Spotify.
Where can I find my podcast RSS feed?
While having a podcast RSS feed is essential for launching a podcast, once you successfully submit your podcast to all the major directories, you shouldn't ever need to look for it.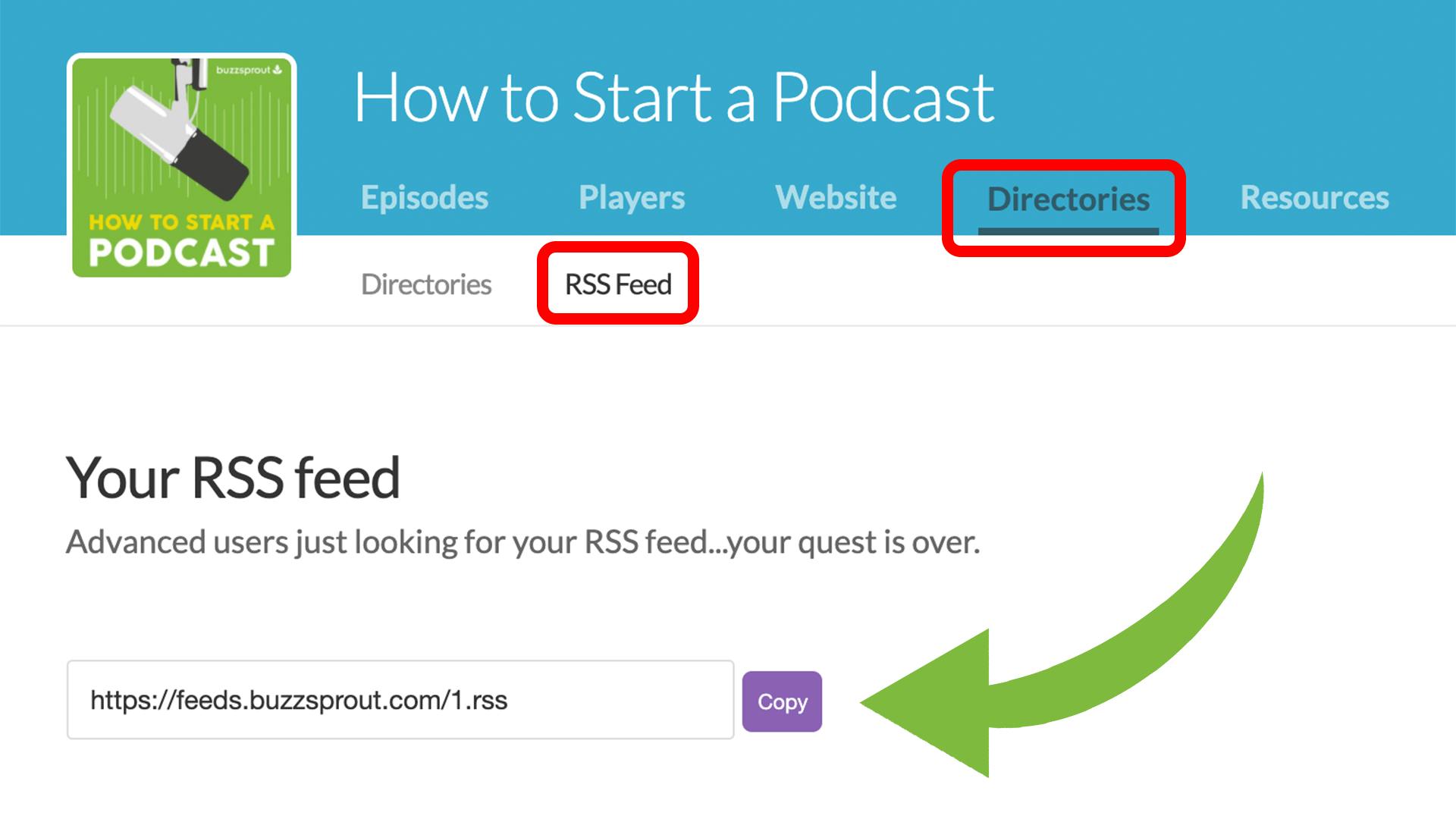 If, by chance, you need to find your podcast RSS feed URL (and you use Buzzsprout), go to the "Directories > RSS Feed" tab in your Buzzsprout dashboard.
Here are instructions for where to find your RSS feed if you use a different podcast host.