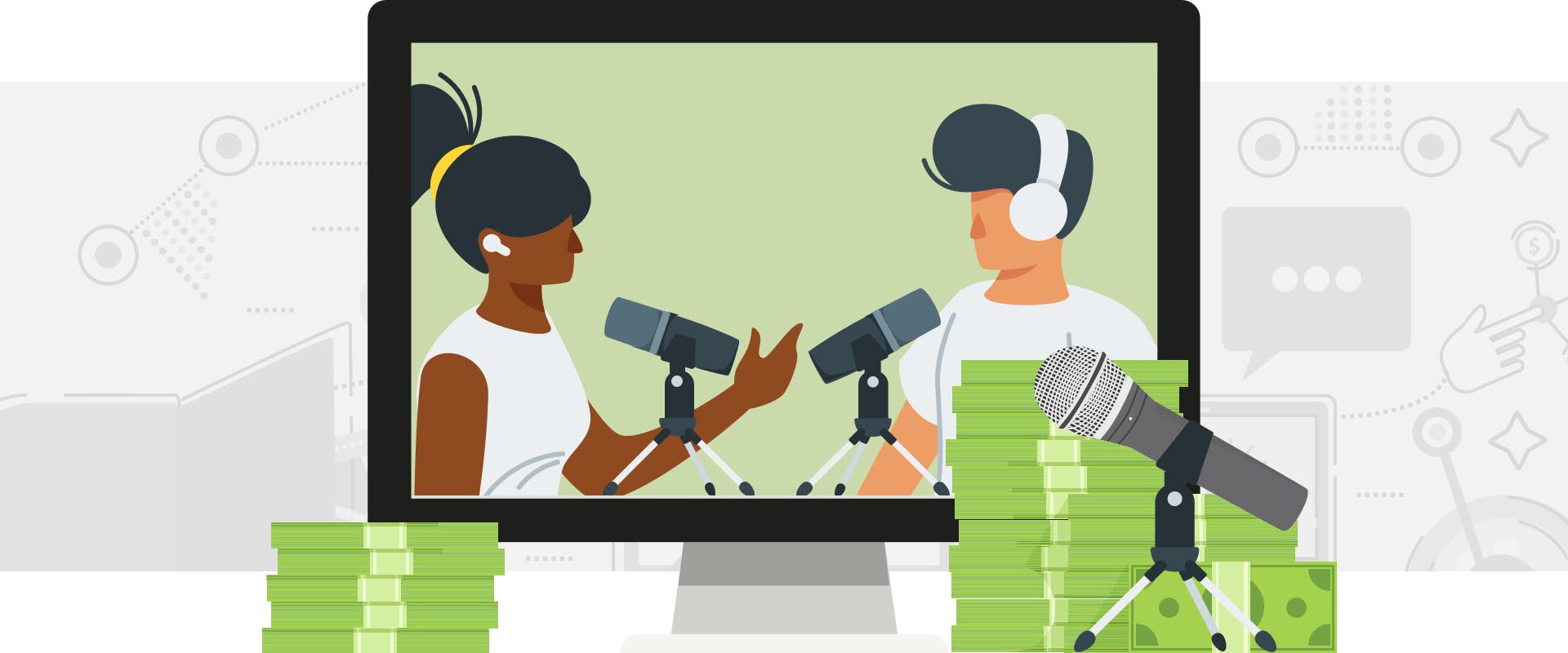 Monetize Your Podcast: 9 Ways to Make Money Podcasting
A successful podcasting monetization strategy involves intention, consistency, and serious patience.  
It's great to have a goal of making money off your show, but if you don't create a strong demand for your content first, even the best monetization strategies will fall flat.
Before we review the ways to make money from your podcast, let's look at what you can do to get your listeners hooked on your show. 
Before you start: Podcast monetization checklist
Most monetization strategies fail because podcasters don't have a clear plan or a solid understanding of what goes into making a show that will generate a revenue stream.
Make sure you're doing these foundational things to create a podcast that will consistently grow, create demand, and make you money down the road!
1. Get listed on all the major directories 
Get your podcast listed on Apple Podcasts, Spotify, Google Podcasts, and other directories right out of the gate! Make it as easy as possible for listeners to find your podcast and subscribe. 

2. Podcast for a targeted, niche audience 
It seems counter-intuitive, but the right 100 listeners are more profitable than the wrong 1,000. Focus on creating a show that stands out and offers a unique take on your topic. You're trying to create a show that a core group of people absolutely love.

3. Post on social media to engage you audience
Post frequently on major social media outlets and engage your listeners in the comments. You want to learn more about your audience and find out what content they want more of. Then make changes to your podcast based on their feedback.

4. Make show notes for each episode 
If you don't already draft show notes for each episode, start now! Show notes are an easy way to share links to your show's merch, Patreon page, and other outlets.

5. Create a podcast website 
Several monetization strategies require that you have a website as a home-base for your podcast and a place to sell your products and services. 
You can create a customized podcast website through Buzzsprout, or pay for a full site (using a service like Wordpress or Squarespace) when you're ready to start blogging, selling merchandise, or hosting online courses!

6. Give away a freebie 
Be generous with your audience and give them a short guide, extra podcast episode, or another kind of bonus material without asking for money. Quality freebies help build your email list, establish trust, and leave your audience wondering how much better your paid content must be!
If you try to monetize your show too early, you'll likely waste a lot of time on strategies that won't yield results. 
In the early stages of your podcast, it's better to focus on building trust with your listeners by providing them with valuable, ad-free content.
Monetize a podcast with additional content
Offering paid bonus content and services to your audience is a great way to make some money when you have a small group of loyal listeners.
Before choosing one of these methods, ask yourself if there's a recurring problem your audience is looking to solve or questions they frequently ask?
Paying attention to your listener's feedback is a great way to know what kind of content would be most helpful to them. Here are some options that can be profitable:
1. Write an ebook or in-depth guide 
Creating a piece of relevant content that helps your listeners solve a problem is a great way to monetize your podcast while it's growing.
The best part is, telling your audience about your ebook doesn't come across as sales-y — it feels relevant and useful.
You can write your ebook (or guide) from scratch, or use a transcription service to transcribe several related podcast episodes. 
From there, you can format your transcribed episodes into a coherent format, add some new content, and hire a designer from Fiverr or 99Designs to create artwork for the cover.
You can sell the final product in .pdf form on your website or Amazon and include the buy link in your show notes!
2. Coach, counsel, or consult
Whether you have a podcast on gaming or psychology, you can find a way to offer your services to help your audience — and get paid in return.
If you take the time to build trust with your audience and establish yourself as an expert in your field, eventually they'll go to you for answers. 
Once you've taken the time to build your podcast community, you can offer your listeners one-on-one counseling, coaching, or consulting and direct them to your website to book their session.
3. Host a paid webinar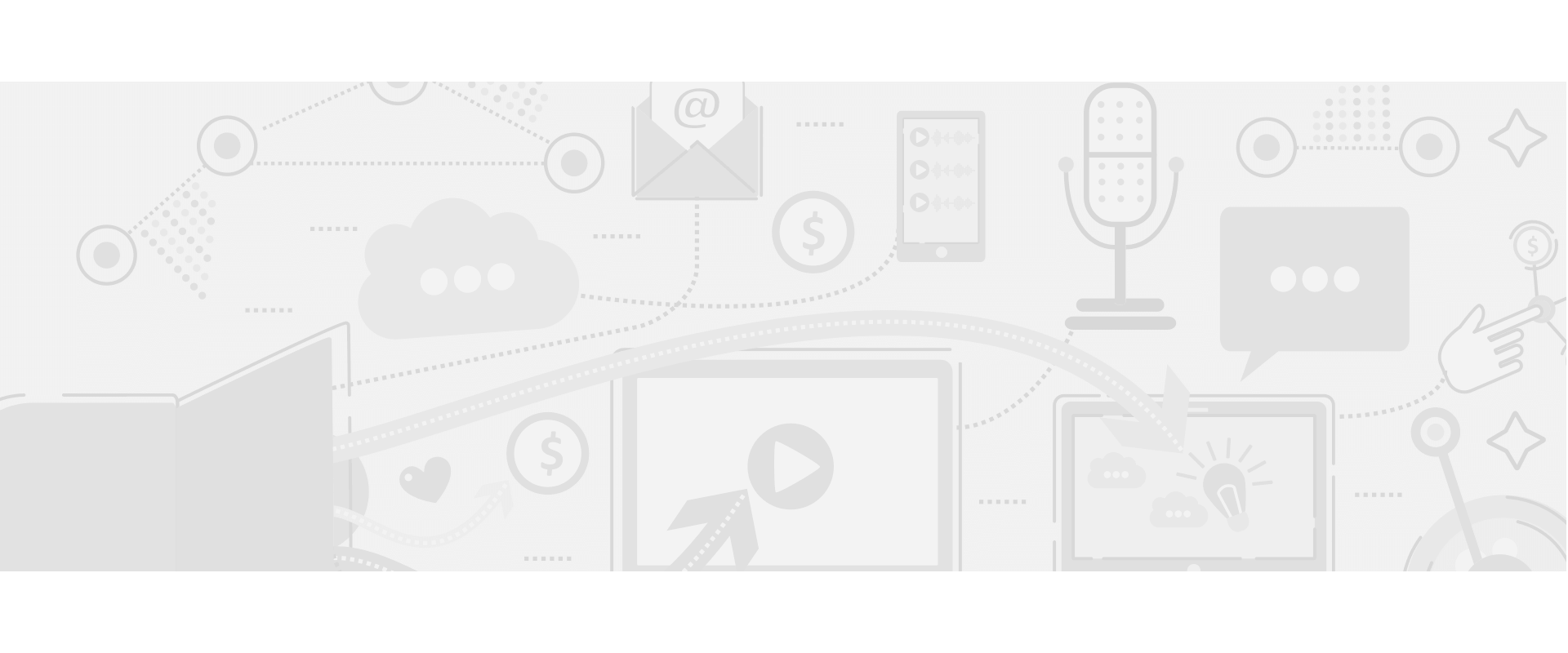 Webinars are an excellent way to monetize group coaching sessions, live Q&As, and exclusive classes — especially when your audience is spread out across the globe.
There are many different webinar platforms like Eventbrite or ClickMeeting to bring your listeners together for a paid, live event! 
4. Create an online course
Online courses are rewarding to make and can generate more revenue for smaller podcasts than almost any other method.
To create a profitable course, get to know your audience through surveys, Q&As, and social media.
Once you get an idea of how to best help your listeners solve a problem, plan your course content in a way that is simple, entertaining, and results-driven.
You can create your online course using services like Podia, Udemy, or Skillshare. We build our free podcasting course on Teachable.
5. Sell physical products or merch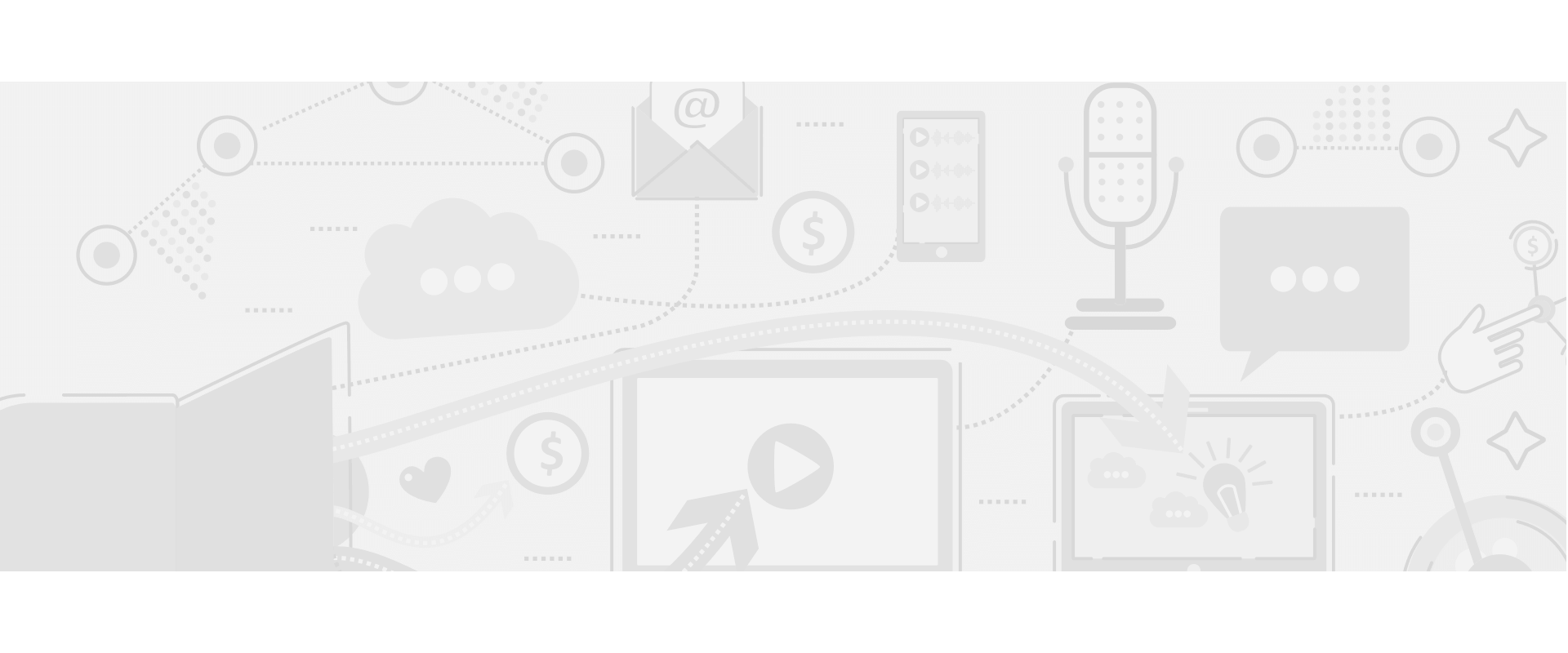 Create your own products like stickers, mugs, and t-shirts and sell them on your website, your Podchaser merch store, and include links to both sites in your show notes.
Pro tip: In his book The 4 Hour Work Week, Tim Ferris suggests testing the demand for a product by posting an image of it on Amazon or eBay. List the product as "back-ordered" until a certain date, see how many people place a future order, and create just enough of the product to meet the demand! Genius, right?
6. Partner with affiliates 
For most podcasters, affiliate marketing is easier to set up than finding sponsors.
When you partner with an affiliate, you agree to read a short ad on your show promoting a product in exchange for a commission from the company on each sale made.
Unless you meet certain audience size requirements, though, most affiliate partners don't pay beginner podcasters in hard cash, and instead, give them store credit toward their products. 
We suggest staying ad-free until you feel confident you can include ads that will be relevant and beneficial to your listeners.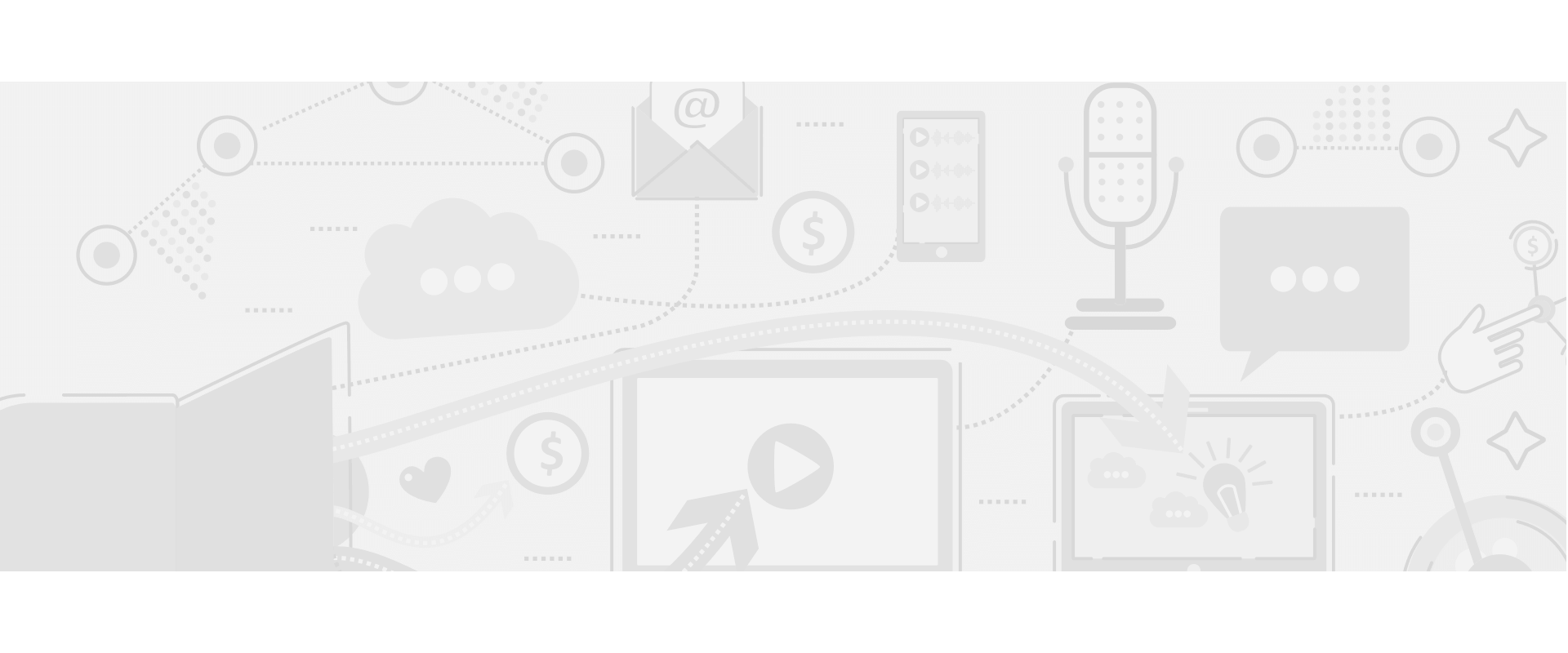 We created the Buzzsprout Affiliate Marketplace to connect all Buzzsprout podcasters with quality affiliate partners that will pay your commission in straight cash — regardless of your show's size!
The Affiliate Marketplace is located under the Resources tab in your Buzzsprout dashboard and features companies that we vetted to meet our affiliate requirements. 
The marketplace offers guaranteed acceptance to all podcasters and there's no "middle-man" commission taken out of your earnings.
Scroll through the marketplace to find products that are most relevant to your audience, and fill out the affiliate forms for each one. 
You should get an email with your affiliate link within 48-72 hours!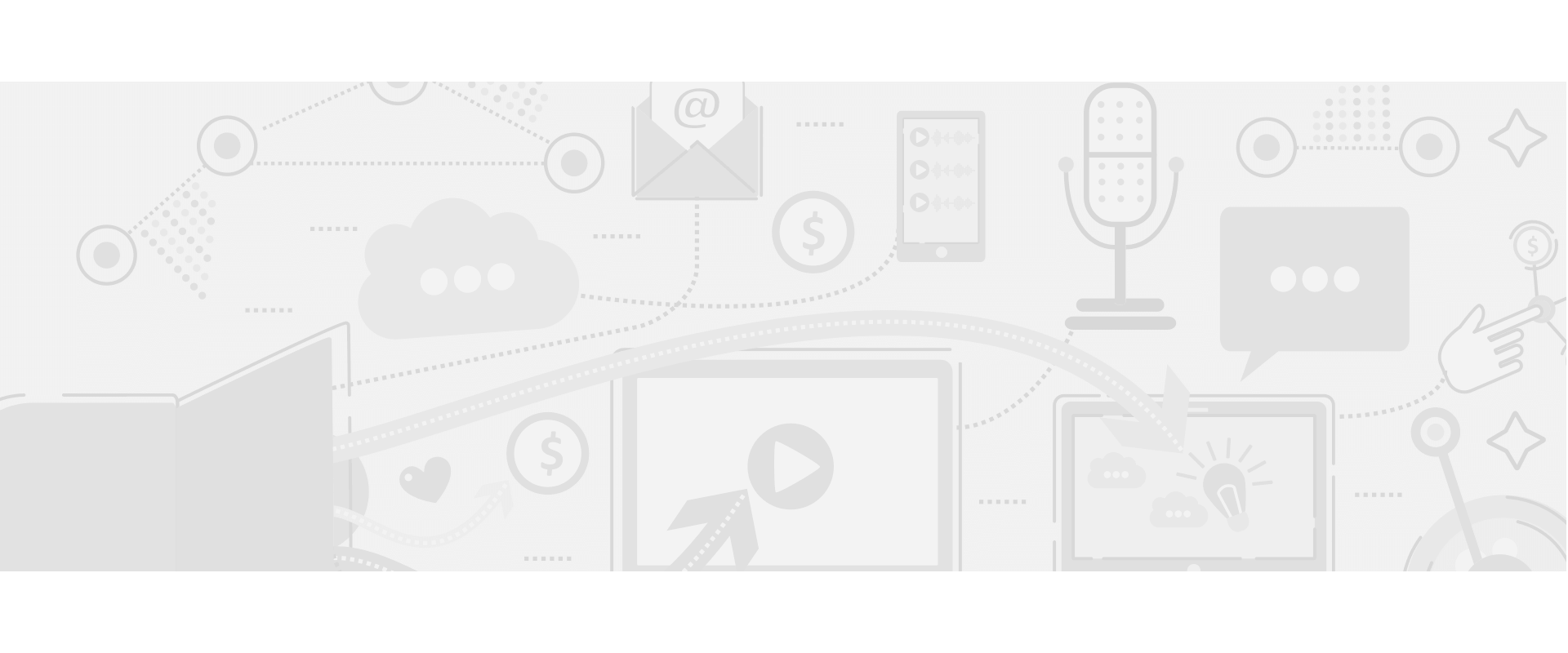 Almost everyone uses Amazon, which makes them a great affiliate partner. 
As an Amazon Associate, you earn a commission not only on the product you're advertising, but also on any other product your listener happens to buy once they click on your link.
Amazon also offers a higher commission rate than other affiliates and pays you 1-10% for every purchase made.
Once you sign up to become an affiliate, you can choose which products are most relevant to your audience and create affiliate links to put on your website and in your show notes.
7. Get podcast sponsorships 
Sponsorships are a contractual agreement where companies pay you a set amount just to mention their product. As you might have guessed, getting approached by a sponsor usually means you have some clout in the podcasting world.
If you aren't big enough to have sponsors approach you, you can do your own research to find relevant sponsors and reach out to them explaining why they should pay you to promote their product.
Podcast sponsorships use one of two models to determine how you get paid:
CPM model
In the CPM model, the podcast host reads an ad for a product, and the company pays them a flat rate for every 1,000 listens that episode gets. 
The CPM model works best for podcasts that are getting tens of thousands of downloads per episode, and how much you get paid depends on the kinds of ads you choose to run on your show. 
Pre-roll ads (CPM rate: $18): Pre-roll ads play at the beginning of a podcast episode and run for 15 seconds. Because of the placement and timing, pre-roll can be less obtrusive. The industry standard CPM rate for pre-roll ads is $18.
Mid-roll ads (CPM rate: $25): Mid-roll ads are 60 seconds long and run somewhere in the middle of your episode. Typically you either read a script that promotes the product or share a personal story about your experience with it.
Mid-roll ads have the highest CPM rate, but they also interrupt your content, so it's important to choose sponsors that are truly helpful to your particular audience.
Post-roll ads (CPM rate: $10): Post-roll ads play at the end of each episode and run for 20-30 seconds and pay the least of all the ads.
CPA model
In the CPA model, you either get paid a commission or an agreed-upon flat rate for every listener who buys the product.
The CPA model is similar to affiliate partnerships, and can be an easier way for beginner podcasters to earn some cash to offset expenses.
8. Set up podcast crowdfunding
We suggest setting up a Patreon once your show has had time to develop. Crowdfunding strategies work best when you have a solid listener base and demand for extra content.
You'll know it's the right time to start a Patreon campaign when you're getting a steady stream of listeners asking for more episodes (and you have the time to make them!).
Sign up for Patreon & offer premium content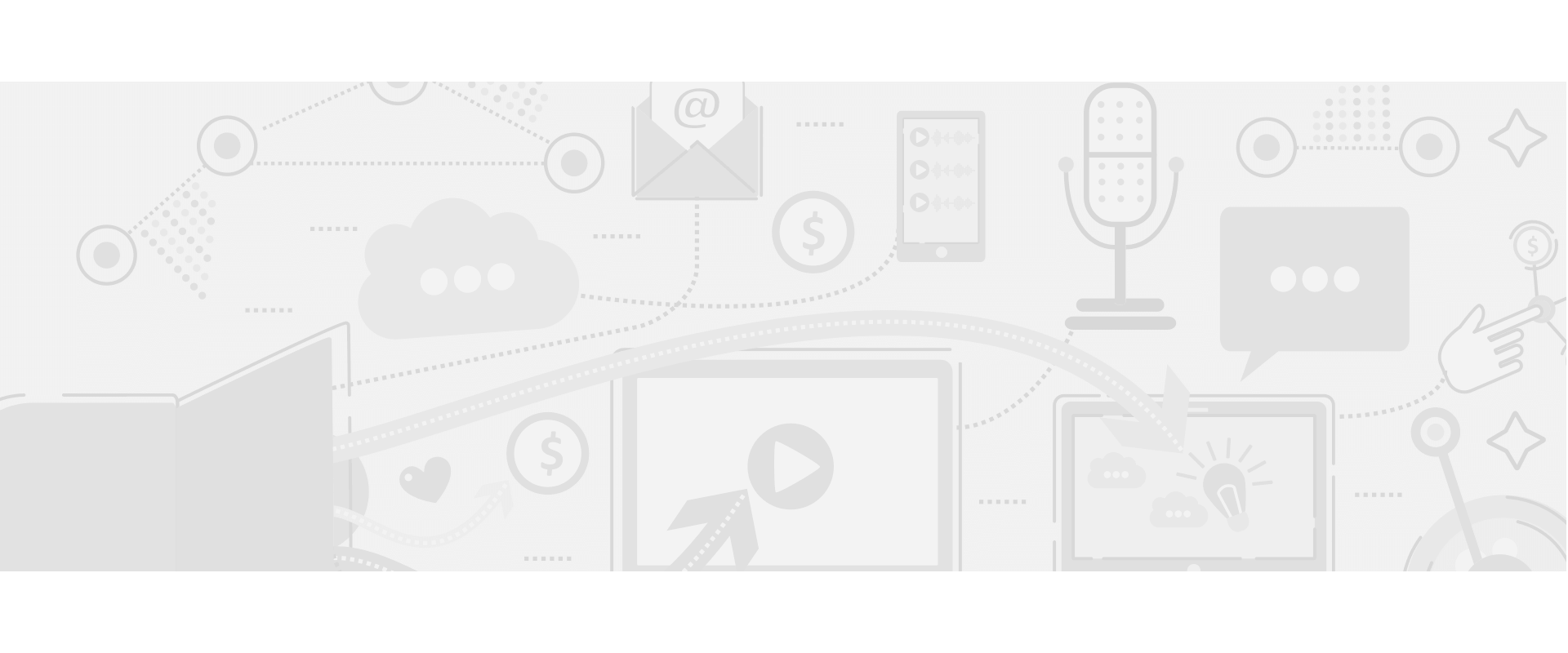 Patreon is a platform podcasters use to offer exclusive content behind a paywall. Typically, patrons pledge $5 a month to get access to bonus episodes and other exclusive content. 
It might seem like having a Patreon page is a good idea for every podcaster regardless of show size — if people donate, great! If they don't what's the harm? 
Unfortunately, it isn't that simple, and it's important to ask yourself these questions before starting a campaign:
Why should your listeners donate to your show? 
Having Patrons means consistently creating bonus content as an incentive for people to pledge.
Patrons want to know they're getting something extra and unique. If you fail to deliver on your promise, you'll not only lose monetary support, but listeners will drop off as well. 
How much money would make a Patreon page worth the effort? 
Only about 2% of your audience will become Patrons, so there's no point in promoting your Patreon page before you have a good amount of listeners!
Do some quick math before getting started. As long as you have the demand for content and the follow-through to consistently produce it, Patreon is an excellent crowdfunding method!
9. Ask for one-time donations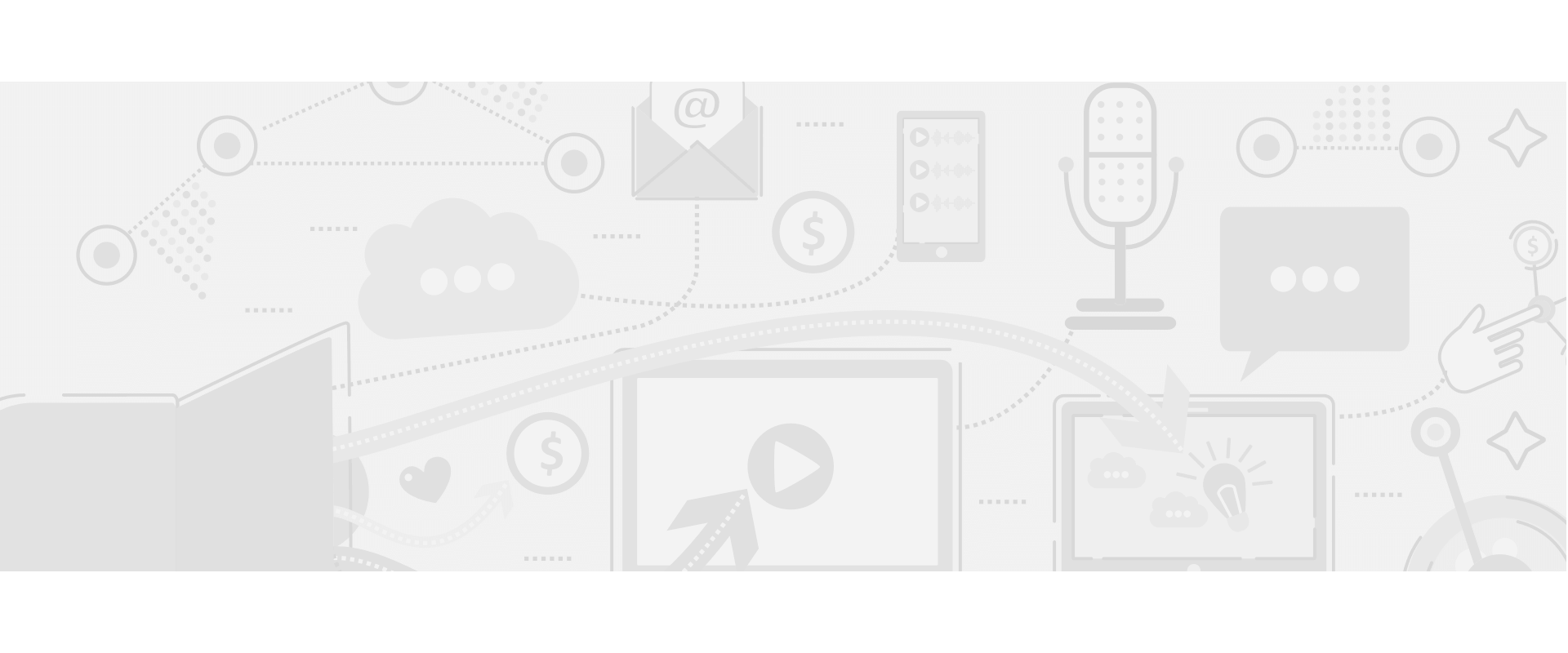 If you aren't ready to make a Patreon, you can ask your podcast listeners for a one-time donation to offset costs and keep your show on the air. 
A lot of podcasters choose to make this announcement at the beginning or end of each episode.
To encourage people to give more, you can attach an incentive to donations and send listeners a free thank you gift if they donate over a certain amount!
Add a PayPal button to your website to make giving a donation quick and easy.
Conclusion
We don't recommend starting a podcast to make money, but with enough patience, passion, and the right approach, you can absolutely generate side income over time! 
Just make sure you're enthusiastic enough about your show's topic to keep creating quality content — even if it never produces a paycheck.