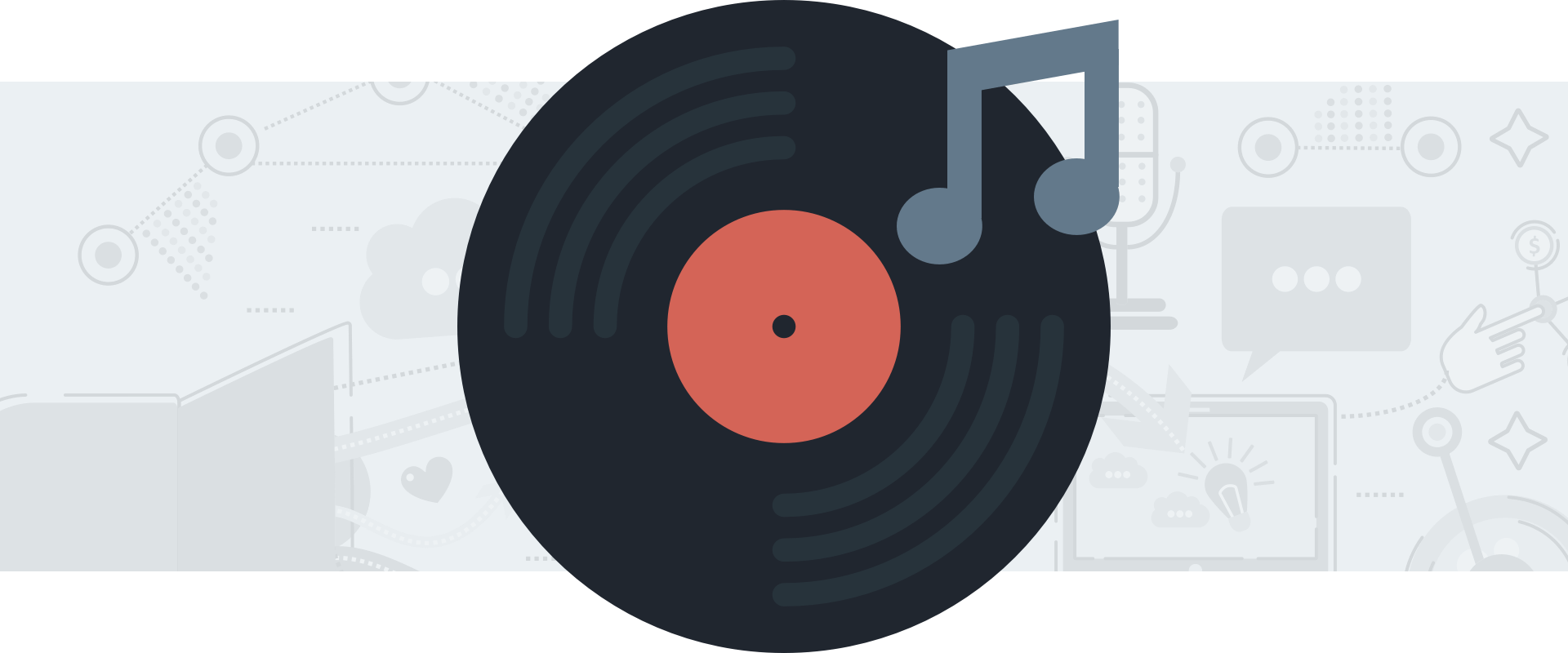 What Podcasters Need to Know About Royalty Free & Stock Music
If you've ever tried to search for music for your podcast, you probably ran across terms like Stock Music, and Royalty Free Music. (You might even find some flashy BUY NOW buttons.)
But what do these terms even mean? What's the difference between stock music, royalty free music, and music that plays on the radio? In this post, we will take a closer look at both of these terms, so you will then be an expert in choosing the correct type of music for your podcast!
What is Stock Music?
Stock music is music that was specifically recorded to be licensed to customers for use in film, radio, television, and maybe even podcasts. Stock music isn't the music you hear on the radio; stock music is produced by and wholly owned by a company who then releases it into their library.
The company that creates the stock music will either have in-house composers create music for them, or they will purchase pieces from independent artists to add to their growing library. Either way, the company is considered the publisher for that piece of music.
When a customer purchases stock music and uses it in a podcast or public performances, then the composers and publishers receive royalties from performing rights societies like ASCAP, BMI, SOCAN, PRS, APRA or others. So with stock music, the customer will have to pay additional fees whenever they use the stock music they purchased.
What is Royalty Free Music?
Royalty free music is a specific kind of stock music or production music that is produced for unlimited use in any number of applications and productions. It's also commonly called buyout music.
Since royalty free music is for unlimited use, there are no additional license fees owed to the composer or publisher when it is used. The isn't an annual license fee or clearances required to use the music.
Royalty free music tracks often require you to use them within a multimedia presentation, film, website, etc. You get a lot of freedom, but you aren't allowed to sell it to somebody else for their use.
And since royalty free music doesn't require additional fees each time it's played, it's the best fit for podcasters.
Sources for Royalty Free Music for Podcasts
Monthly Subscription: Audio Hero is your ultimate source for royalty free music, background music, sound effects, and production elements. Have your own large audio library without the large cost.
Individual Track Purchase: Royalty-free stock and production music tracks for any creative project.
Monthly Subscription: Epidemic Sound's royalty-free music library provides cutting-edge production music for your films, TV, and YouTube content.
Individual Track Purchase: Download royalty free production music, sound effects, and production elements in a variety of categories.
Monthly Subscription: One-stop music licensing for podcasts. For a small monthly fee, every PodcastMusic.com subscriber gets unlimited access to premium beds & music tracks.
Individual Collection Purchase: Sound Ideas offers over 500,000 sound effects, production elements and royalty free music tracks for any project.
Free Individual Tracks: Download royalty free production music for free. Only requires you to provide credit to www.FreeSFX.co.uk for the usage.
Ross Kaplan-Winn provides detailed podcasting guides and well-researched audio equipment reviews at Podcast Insights to help people start podcasting or improve the one they already have.