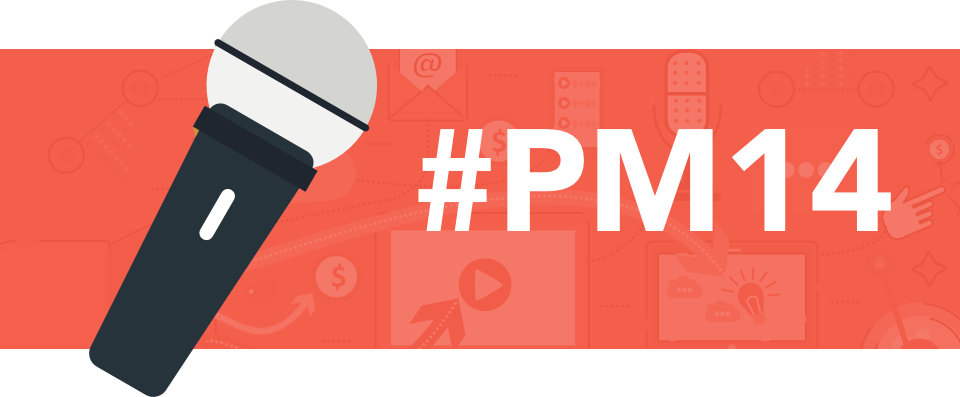 Why Podcasters Should Be Excited About Podcast Movement '14
I don't know Dan Franks, Jared Easley, or the other creators of Podcast Movement, Podcasting's Only National Conference, not personally anyway -yet, but I'd like to congratulate them. They have come onto the podcasting scene at a crucial time in its development, and have been able to connect so many people in order to create something extremely useful and exciting.
If you couldn't tell, I'm a big fan -and what's great is that I don't think I'm alone. In several places, I've seen Jared referred to as, "The most likeable guy on the internet," and I believe it.
But this post isn't about my respect for these guys per se, it's about the podcast conference that is about to do great things in the podcasting landscape.
To make things easy to handle, I'll stick to the top 3 reasons I'm excited for the Podcast Movement - and you should be too, and why Dan and Jared, and those who will make this event happen, have done podcasting an even bigger service than simply hosting an event (even though there's nothing simple about it).
1. Connected People Move in Big Ways
Seth Godin says in Tribes that, "A movement is thrilling. It's the work of many people, all connected, all seeking something better."
And this movement is no exception. Watching podcasts take off over the past few years has been a lot of fun, and helping new podcasters build their shows and having more people than ever listen to them, has been nothing less than thrilling.
The next step that needed to take place was to gather the best in the industry and break some new ground about where podcasting is heading.
I want to be very careful not downplay anything that has gone on before this conference. I really love what Ray Ortega and others have done with the Podcaster's Roundtable, and how the New Media Expo, the Google+ communities, and others act as an invaluable way for the community to share ideas, these are super important!
But Podcast Movement has over 34 podcasting experts coming to and speaking at the conference. That's a huge accomplishment right there. People like Daniel J. Lewis, Cliff Ravenscraft (AKA Podcast Answerman, Ray Ortega, John Lee Dumas, David Jackson and Chris Brogan, just to name a few (get the full list here.) These are just a few of the champions of the podcast community who have been key in getting new people into the industry, and showing how podcasting as an industry could be possible.
Dan, Jared, and everyone else behind Podcast Movement were able to attract and connect all of these people - on their first event no less, and that takes the right combination of credibility, charisma, and guts.
Connecting these forces together in one place will be no less than extraordinary for podcasters.
2. It's a major milestone in podcasting's growth from a platform to an industry.
Podcasting, up until a few years ago, was a platform for those to create audio content and publish it online. As a platform, it provided the opportunity. One of the things that made it so great as a platform was the flexibility it had to be all things to all people. There were many different shapes and sizes and they could all fit on the same platform.
While the flexibility isn't going away, podcasting is at a point where investors and marketers are starting to take it more seriously. What needs to happen at this point is for there to be a few standards set up for podcasters. These have been already laid in part, but they'll have to grow further for the industry to gain more and more credibility moving forward.
3. Great things will come out of it
It hasn't even started yet, but I for one am expecting great things - as are many others. It's just inevitable. If you get this many great people in the same place, great things come from it. Period. Whether that means a whole new vision for what podcasting can be in the years to come, or just some really practical steps for recording better audio, great people will be connected under one roof "seeking something better." And this is the beauty and excitement that comes with starting a movement.
This will certainly be a weekend to remember, so how about it?
Right now, Podcast Movement is giving a last chance discount of 40% off, so there's still time. Just add the promo Code: lastchance40 at checkout. Get your tickets here.
If you can't make the weekend in person, but would really like to hear the talks, they have virtual passes for you too.
For those of you going, I'll see you there!
Podcast Movement, The Only National Podcasting Conference in 2014, August 15 - 18, 2014