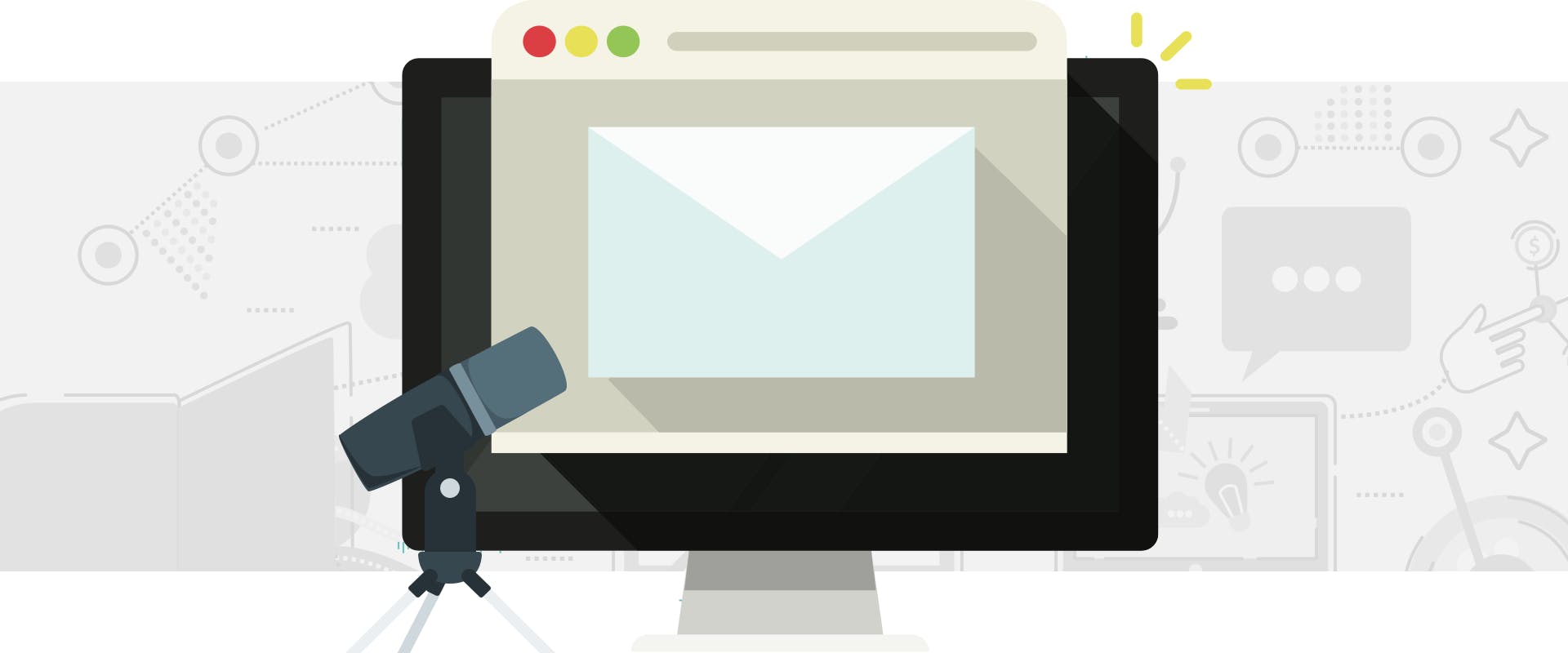 Best Podcast Newsletters to Subscribe to in 2020
It's extremely valuable for a podcast host to know the latest tech and industry news, and the right podcasting newsletter can help you stay on top of industry trends and best practices.
Podcasters need access to the best information out there, without having to sift through it themselves. Luckily, there is no shortage of newsletters to help!
3 Best Podcast Newsletters
1. Best for Podcast Industry Professionals: Podnews
2. Best for Podcasters: Buzzsprout Newsletter
3. Best for Podcast Listeners: Sara's Podcast Newsletter
Newsletters for Podcast Industry Professionals
1. Podnews
Published every weekday by James Cridland
Podnews is for true podcast enthusiasts who want a daily newsletter briefing on the latest podcast-related information. James Cridland delivers content every weekday that is global and as thorough as it gets. James writes on in-depth industry news, including yearly podcast trend predictions.
Example | Subscribe to Podnews
2. PodMov Daily Newsletter
Published every weekday by Podcast Movement
PodMov contains original articles, curated news and tools, as well as interviews with influential people in podcasting. Whether you're a podcaster or industry professional, PodMov aims to be the best way to start your day.
3. Inside Podcasting
Published every few days by Inside.com and writer Skye Pillsbury
Inside Podcasting's weekly email newsletter features a top ten format with podcasting trends, great podcasts on the scene, show reviews, tips for podcasters, and industry announcements.
Example | Subscribe to Inside Podcasting
4. Hot Pod
Released every Tuesday by Nick Quah
Hot Pod a newsletter for people and companies who want to know more about the podcasting industry and how to be a part of the growing industry. Hot Pod offers a free and paid subscription to readers. The paid newsletter takes a deeper dive into podcast-related topics for $7/month.
Example | Subscribe to Hot Pod
Newsletter for Podcasters
1. Buzzsprout 
Released every Tuesday by Buzzsprout
Buzzsprout's email newsletter serves as a weekly roundup of Buzzsprout blogs, videos, and podcasts. Each newsletter aims at making podcasters successful with tips, tech reviews, upcoming events, and links to content aimed at making new and seasoned podcasters successful.
2. Podcast Pro Weekly
Released every Wednesday by Resonate Recordings
Resonate's Podcast Pro Weekly offers educational resources for podcasters from ideation and pre-production to distribution, marketing, and monetizing. They also share curated content from the broader podcasting industry and recommend two new podcasts each week.
3. PodtoPod 
Published weekly by Joe Berman
For podcasters who are looking for a little bit of everything, including the nitty-gritty, PodtoPod delivers. PodtoPod's weekly newsletter includes sections on exciting industry news, podcasting tips, monetization strategies, upcoming events, and global updates.
Example | Subscribe to PodtoPod
4. Spreaker
Published monthly by Spreaker
Spreaker's newsletters are short, actionable, and feature supplemental video and audio clips.
Example | Subscribe to the Spreaker Newsletter
Newsletters for Podcast Listeners
1. EarBuds Podcast Collective
Published every Sunday by Arielle Nissenblatt
EarBuds sends a weekly podcast recommendation email that contains a theme and 5 podcast episodes on that theme, and each week is curated by a different person. Anyone can sign up to curate a list. There's a companion podcast that goes along with the newsletter, too!
2. Sara's Podcast Newsletter 
Published every-other-week by Sara Weber
Sara Weber delivers fun, GIF-filled content in her newsletter geared toward enthusiastic podcast listeners. The email newsletters focus mostly on podcast recommendations-and lots of them!
Each newsletter is broken up into sections: "What is going on in podcasting right now?" and "Podcasts I'm excited about." Weber shines on a light on a generous list of podcasts spanning all genres, and provides brief, condensed descriptions of each.
Example | Subscribe to Sara's Podcast Newsletter
3. Bello Collective
Published every two weeks by Bello Collective
The Bello Collective is an independently-run publication driven by a passion for audio storytelling. Their group of writers works to curate the best podcast material and shine a light on deserving new shows.
The newsletter features interviews with industry leaders, writers, commentary on podcast episodes, and journalists who share a passion for the industry.
Example | Subscribe to Bello Collective
4. Podcast Brunch Club
Published monthly by PBC  
Every month, Podcast Brunch Club sends out a newsletter with a playlist for members of the club. This playlist serves as the material for the Podcast Brunch Club, a group that exists in 60+ cities across the US.
If you're not near one, you can join a virtual club, or just sign up for the monthly newsletter for a list of popular podcasts, articles, and relevant interviews.
Example | Subscribe to Podcast Brunch Club
5. Podcast Gumbo
Published every Wednesday by Paul Kondo
Podcast Gumbo delivers just three podcast recommendations to your inbox a week. That isn't a lot, and that's the point. Instead of sending endless reviews and recommendations, Kondo sends just the ones he deems worthwhile, along with a helpful synopsis for each.
Example | Subscribe to Podcast Gumbo
6. Podcast Delivery
Published Weekly by PodcastDelivery.com
In this newsletter, the focus is solely on discovering new podcasts. Podcast Delivery's goal is to weed through the noise and deliver the highest quality audio content to their subscribers.
7. YSLTF ("You Should Listen to" Friday) 
Every Friday(ish)
 by Sam Greenspan
Sam Greenspan is a radio reporter, former NPR producer, and the creator of the new Bellweather podcast. YSLTF started as a hashtag but is now a weekly roundup of noteworthy podcasts. The format is longer than other newsletters and reads like a blog that expounds on episodes in true journalistic style.
8. The Podyssey Picks
Published every Sunday morning
Co-founders Melody and Danny curate this newsletter each week to share their best podcast recommendations. The email includes categories like "Best Episodes of the Week", "New and Notable", "True Crime Lovers" and others depending on the week.
There's also an ad spot where podcasters can pay to advertise their show to the newsletter's 11K+ subscribers.
Example | Subscribe to Podyssey Picks
Conclusion
Use these resources to stay on top of podcast news and the best audio content available. Utilize newsletters to get more familiar with new podcasts within your show's genre so you can provide competitive, valuable content that stands out from all the noise.