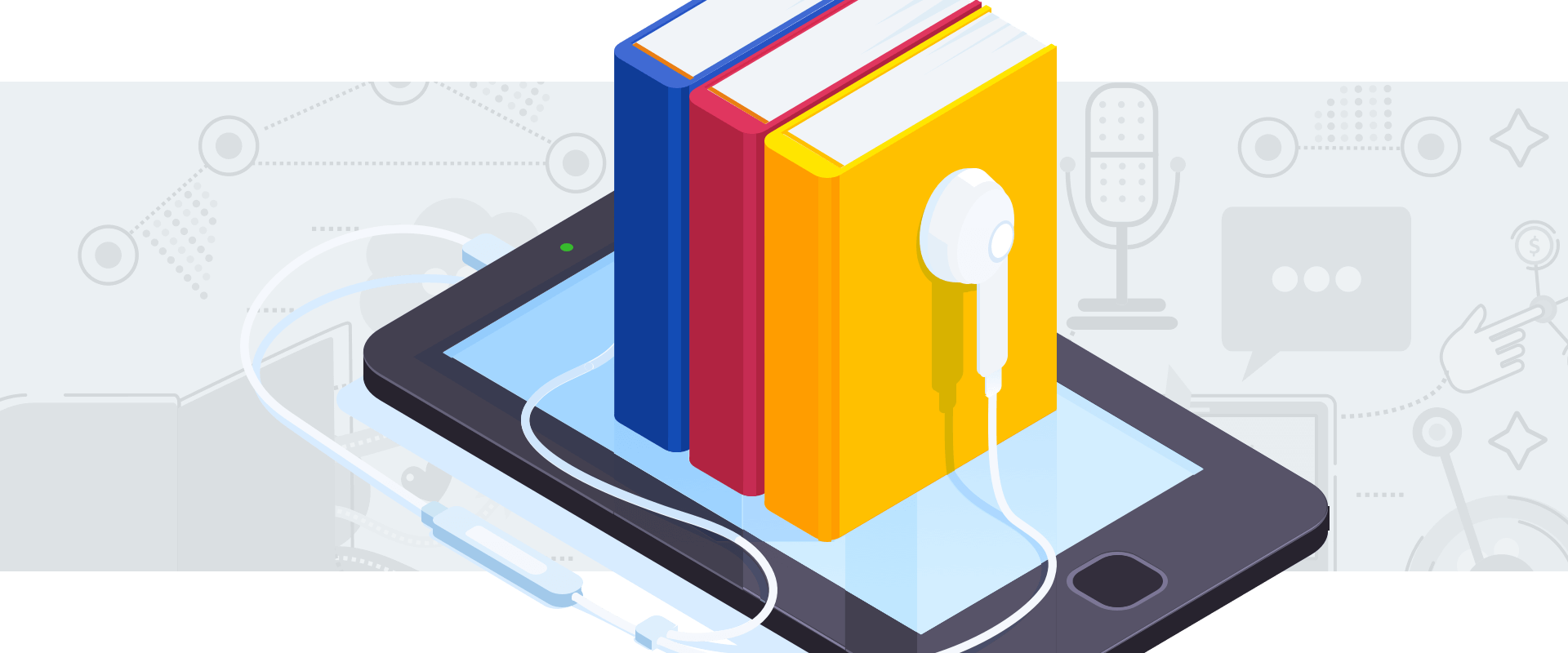 How established authors are using podcasts
Podcasting has traditionally been the refuge of independent artists and creators, but even well-established authors that have been around for years are starting to get in on the game.
Some authors use podcasting as a gateway to introduce new listeners to their existing catalog. Others upload all of their books for free. Here are five authors using podcasts to expand their reach and find new readers.
Brendon Burchard
High-Performance Habits - Playing on "The Brendon Show" podcast
In April of 2018, world-renowned author and business coach Brendon Burchard uploaded the audiobook of his newest New York Times Bestseller, "High-Performance Habits," as a free podcast bearing the same name.
In the book, readers are guided towards other resources to help them implement what they learn. In this way, Brendon can bring new people onto his email list and introduce them to other products he has for sale.
Scott Sigler
Podcasts include Infected and Alive
#1 New York Times best-selling author Scott Sigler is the creator of fifteen novels, six novellas and dozens of short stories. He gives away his stories as weekly, serialized, audiobooks, with over 40 million episodes downloaded.
Scott launched his career by releasing his novels as author-read podcasts. His rabid fans were so hungry for each week's episode that they dubbed themselves the "Junkies."
Paul E Cooley
Podcasts include Derelict - Marines and The Black: Outbreak
Paul writes science fiction, suspense, thriller, alternate history, and sometimes satire. For the past eight years, he's been producing free audio versions of his novels, stories, essays and more in free serialized form on various podcast feeds and selling the completed versions on Audible.
Chris Lester
The Metamor City Podcast
In 2007, author Chris Lester launched the award-winning "The Metamor City Podcast" featuring a full voice cast, sound effects, and music telling the story of a futuristic fantasy world. These podcast episodes were later turned into a series of eBooks to expand his offering.
He now continues his story-telling as a more streamlined solo podcast in the same universe with "The Raven and the Writing Desk."
Nat Cassidy/Mac Rogers
Steal the Stars
A decade ago, Macmillan Audio decided to get in on the podcasting game by partnering with existing authors and podcasters to share new stories that would spin off as published works.
Recently, they've tapped subsidiary Tor Books to produce new audio content starting with "Steal the Stars" - a 14 episode noir science fiction thriller scripted by Mac Rogers.
After the podcast was brought to completion, "Steal the Stars" was adapted into a novel of the same name by author Nat Cassidy and made available for purchase as a paperback and eBook.