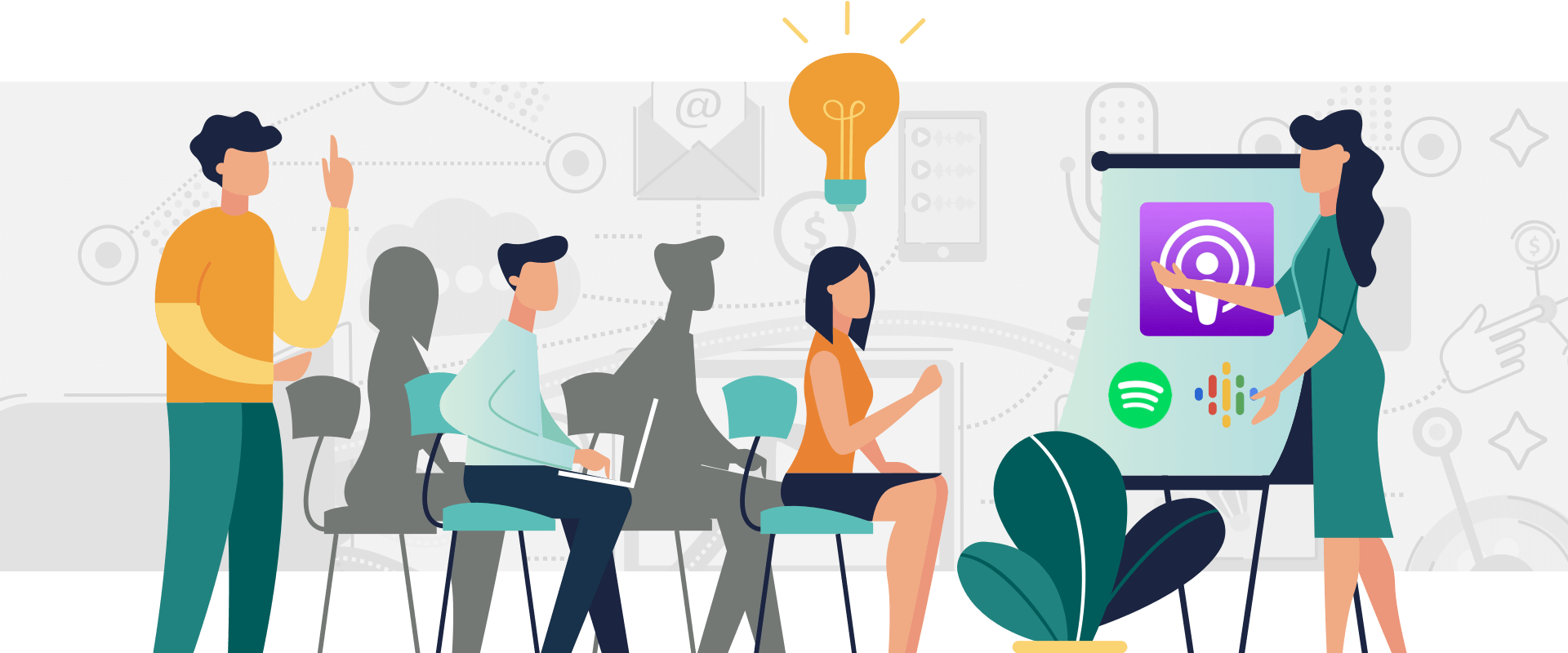 Podcast Conferences: The Best Ones To Attend in 2022-2023
Podcast conferences are one of the most powerful ways to level up your podcasting game and connect with the podcasting community.
These events feature pro podcast speakers, interactive sessions, networking opportunities, and the chance to meet experienced podcasters worldwide.
Here are the best podcasting conferences in 2022 and 2023 to empower you in your podcasting journey!
Top podcast conferences in 2022
To stay up on the latest updates, sign up for the event's email newsletter or follow them on Twitter!
February 12 | Virtual | Free
This annual event celebrates the best of podcasting in Africa. This year's theme is "Podcasting in Freedom."
Podcasters in Africa can attend the event as a guest or submit their own session explaining what freedom in African podcasting means to them.
March 31–April 3 | Atlanta, GA and virtual | $295–$795
Voiceover Atlanta is a four-day conference specifically for voice actors, agents, producers, and directors.
The event provides opportunities for learning, networking events, and socializing with other creators via the scheduled activities.
Purchase a ticket to secure your spot.
March 23–26 | Los Angeles, CA | In-person and virtual | $269–$699
The second annual Evolutions gathers over 2,000 podcasters and industry professionals to learn, network, and discuss the latest evolutions in the industry.
You can choose from these three single-track events curated to cover the spectrum of podcasting:
Creator
Professional Podcaster
Industry Professional
Use BUZZSPROUT50 for $50 off your ticket to Podcast Movement Evolutions.
April 8–10 | Brussels, Belgium | Paid tickets
This Belgian-based festival is geared toward podcast enthusiasts and audio professionals from the radio space.
The festival rewards the best native French-speaking Belgian podcasts in several categories (so sit this one out unless you're fluent in the language).
May 5–6 | Austin, TX | $5-$99 (pay what you can)
The Outlier Podcast Festival is a traveling festival in major cities across the U.S.–this year in Austin Texas. Its goal is to provide community among podcasters and the opportunity to collaborate with independent podcasters and industry professionals.
May 15–17 | Malmo, Sweden | €599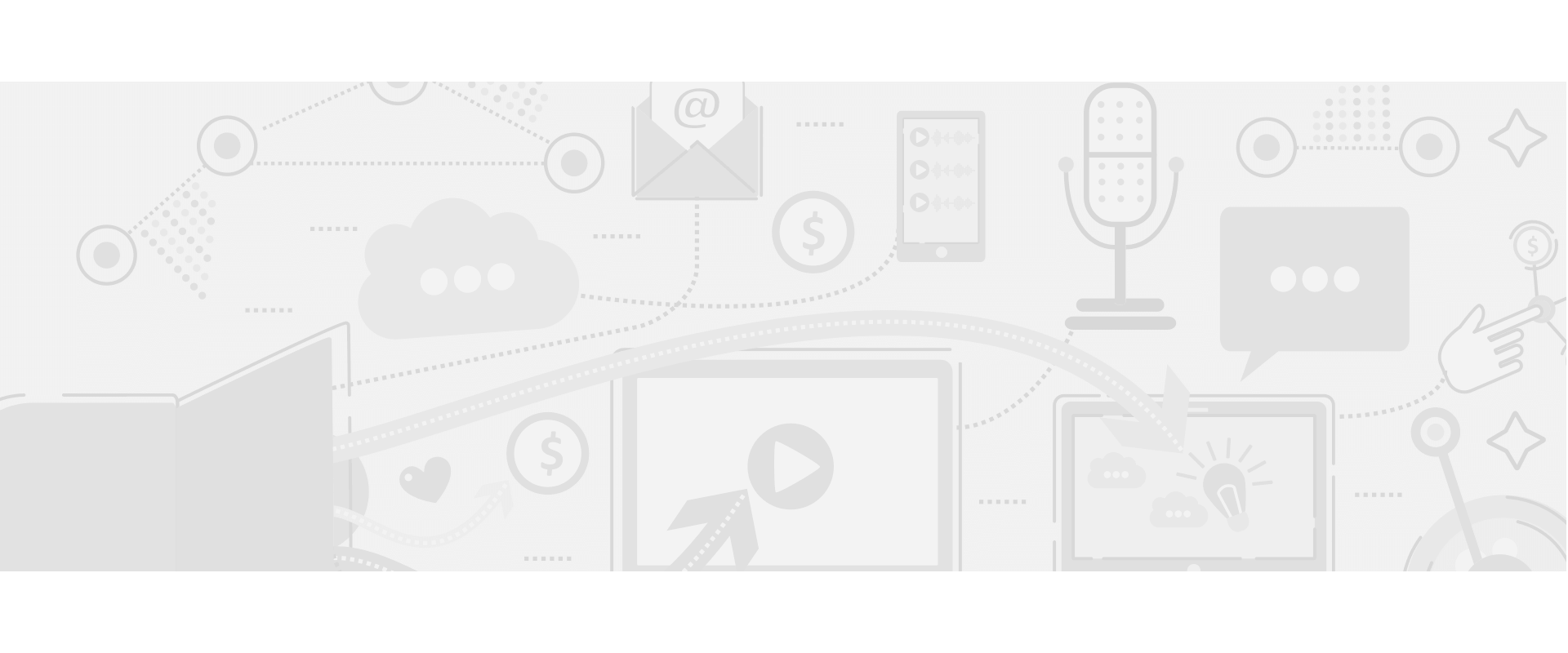 Radiodays began in 2010 as a way to discuss global media challenges across borders. It's now one of the most-attended radio conferences with over 1500 attendees from 62 countries.
The event takes place in Sweden but acts as a hub for radio professionals worldwide. Register here to snag an early bird ticket.
May 25–26 | London, England |€55
The Podcast Show is an international podcasting conference and Europe's biggest podcast gathering.
The two-day event features over 350 speakers, 100 sessions, and live podcast presentations from global speakers.
The festival also features:
a preview night
pop up stages
podcast network bars
special guest appearances
Tickets to The Podcast Show go on sale in February and unlock access to workshops, feedback from experts, thought leaders, and master classes.
Sign up here for email updates and ticket promotions.
May 26–29 | Orlando, Florida and virtual | $247–$745
Podfest Expo unites podcasters and industry professionals passionate about sharing their messages through video and audio.
Ticket holders can choose from the following tracks:
Creation & Launch
Technology & Innovation
Audience Growth
Monetization & Marketing
Youtube & Video
This year's event is the first in-person Podfest Expo since the pandemic. You can review the team's current COVID precautions, join their Facebook group, and grab your ticket here!
May 28–29 | Atlanta, Georgia | $150–$650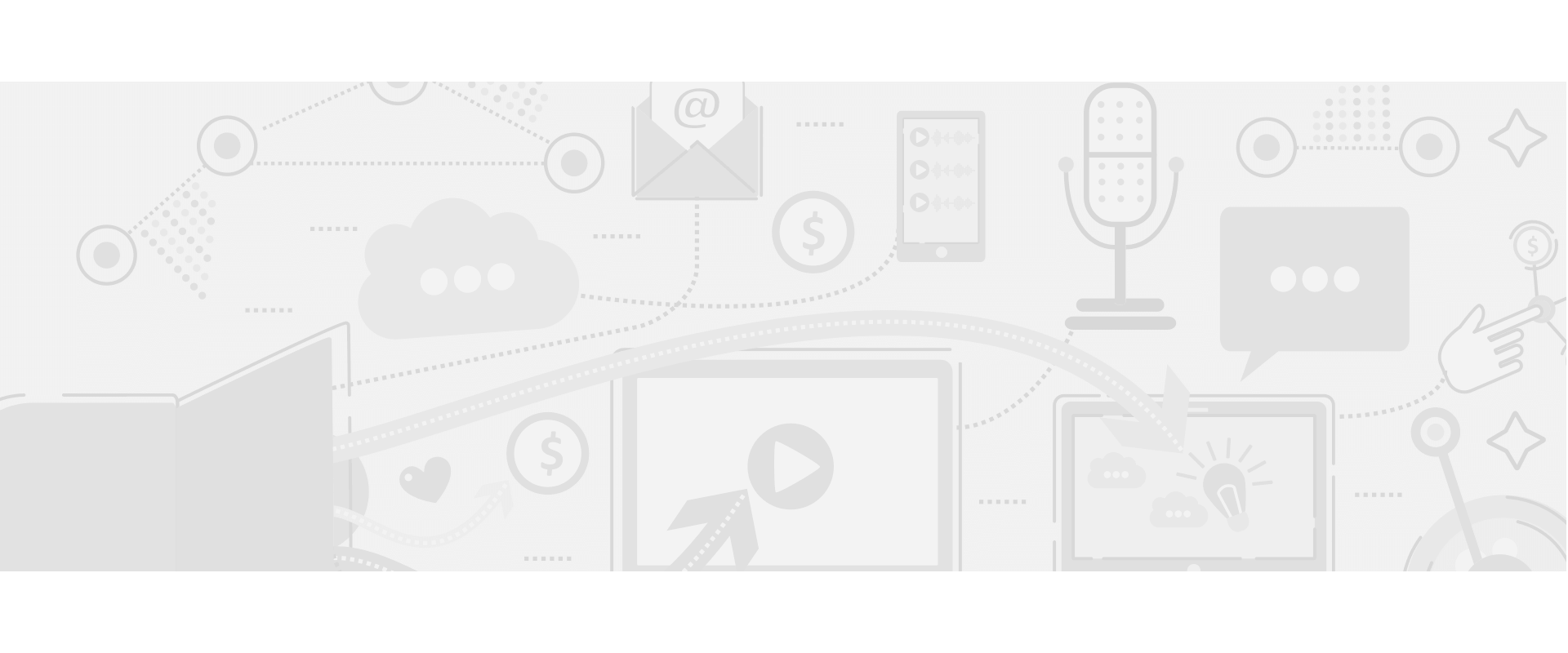 Blk Pod Festival is a two-day conference for black storytellers that showcases black stories and connects creatives, entrepreneurs, and influencers.
The festival is meeting as an in-person event for the first time in 2022. There will be 80 sessions and 120 speakers sharing their experience and expertise.
Ticket holders can choose from one of the conference's four tracks:
Launch
Growth
Monetization
Service provider
Sign up for the event's newsletter to stay get the latest info on ticket sales!
Postponed
The team at Listen In has postponed their podcast conference due to COVID. Check back here for updates or reach out to the team with any questions.
June 11 | Trenton, NJ | Price TBA
PodStock™ features podcast industry professionals, lots of network opportunities, and education geared toward helping you attract listeners.
This year's lineup features a talk from Shark Tank's Kevin O'Leary! Tickets go on sale on March 11.
June 18 | London and virtual | £55.55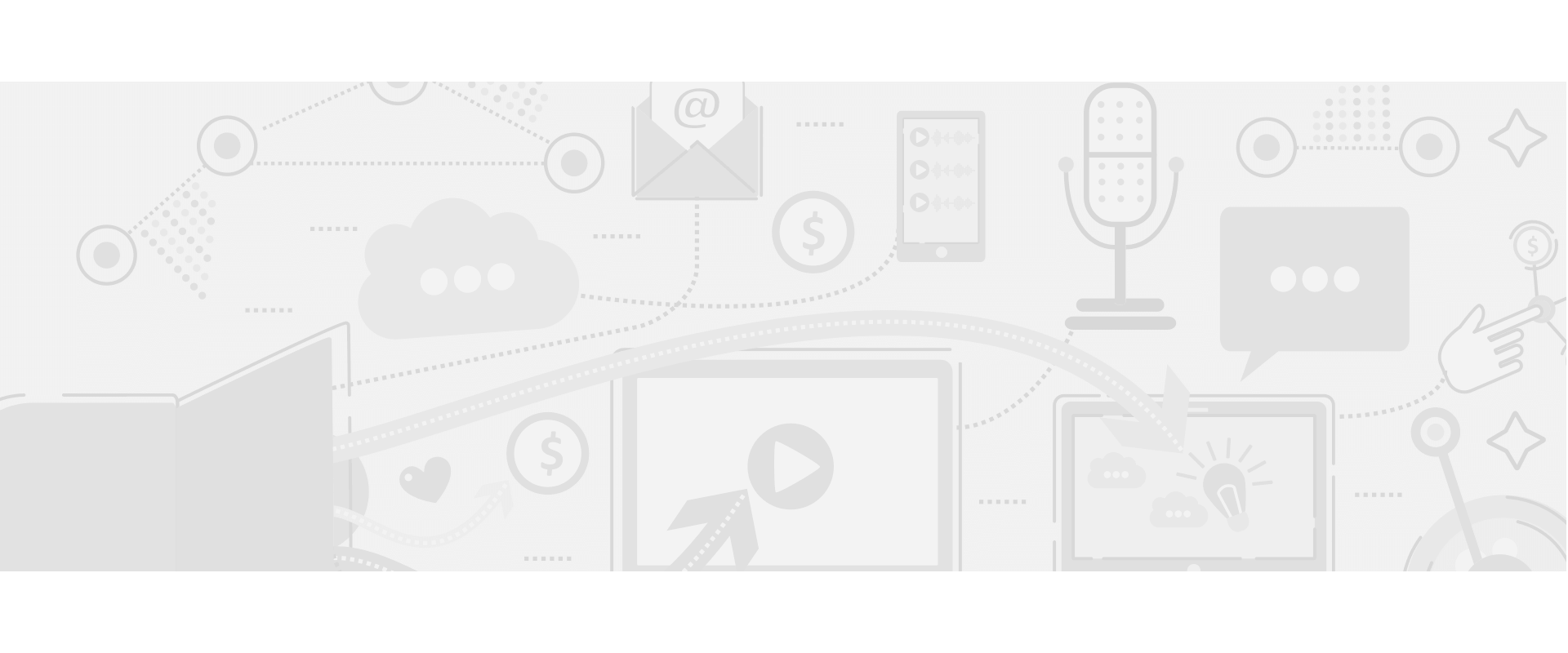 This one-day event unites an international community of women in podcasting, audio, and radio.
There's an all-female line-up of speakers as well as workshops designed to help you launch and grow your podcast. There are also live podcast shows and socials to meet the other attendees!
June 23–25 | Boise, ID | $499–$599
Craft and Commerce is an event for all online content creators put on by the team at ConvertKit.
The event features a lineup of speakers, keynote speakers, parties, creator meetups, and workshops geared toward improving your craft.
You can check out videos from previous years for a feel of what's covered.
There aren't a lot of details available yet for this year's event, and tickets aren't yet on sale. Sign up here to get the latest updates.
July 23–24 | Virtual | $80–$597
Want to monetize your podcast but don't know a lot about the process? Podthon tackles all the questions surrounding podcast sponsorships and brand deals, no matter the size of your listenership.

A Podthon ticket gets you access to all the presentations, networking opportunities, and the live Q&A session!
July 23 | Nashville, TN | $100
This Nashville-based conference is specifically for podcasters in the music space. There will be workshops and speakers, a tour of the Musicians Hall of Fame museum, and a concert to close at the end of the day!
August 23-26 | Dallas, TX | $409–$709
Podcast Movement is one of the industry's largest podcast conferences and trade shows. The conference focuses on all topics related to podcasting for new podcasters and industry professionals.
Attendees can "choose their own adventure" from over 10 content stages. There are over 200 sessions total related to the following tracks:
Audio Drama & Fiction
Creation
Industry
Marketing
Monetization
Society
Culture & Advocacy
Technical
You can get your ticket here and watch the video from last year's conference to get a feel for the event!
August 26-28 | Dallas, TX | $110–$160
The True Crime Podcast Festival gives listeners the opportunity to meet their favorite True Crime podcasters.
The festival features live recordings and panel discussions. There's also a Podcast Gallery featuring a hall of tables manned by the podcasters themselves where you can interact, take pictures, and buy merch!
You can register as a podcaster or an attendee.
September 24 & 30 | Groningen and Amsterdam | €75
The theme of this year's Podcast Festival is "the power of pause." The festival will take place on the 24th of September in Groningen and on the 30th of September in Amsterdam.
You can find out more about the lineup here.
September 30–October 2 | Columbus, Ohio | $175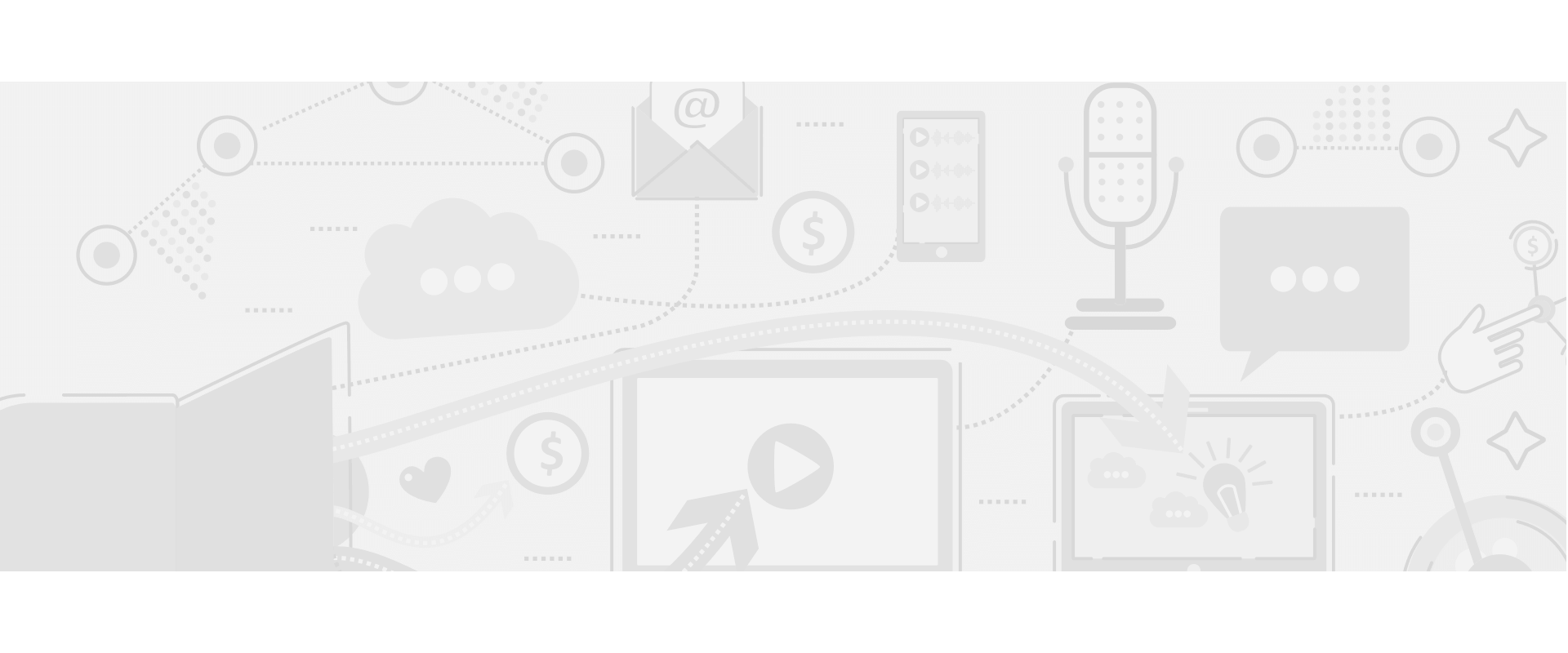 The network behind the True Crime Obsessed podcast is hosting this three-day True Crime conference featuring the biggest names in the genre.
There will be meet and greets, interactive exhibits, live panels, drag brunch, bingo, and more!
North America: October 4 | New York, New York | $299
Australia: October 4 | Sydney, New South Wales, Australia | $399
Europe: October 4 | England, UK | €249
Podcast Day 24 features three conferences on three continents on the same day. Each conference brings together companies and creators from successful podcasts on that continent.
Each conference features:
podcasting trends and spotlights
secrets behind some of North America's biggest podcasts
big-name podcasters and industry experts
October 11–14 | Washington, D.C. | In-person and virtual | $595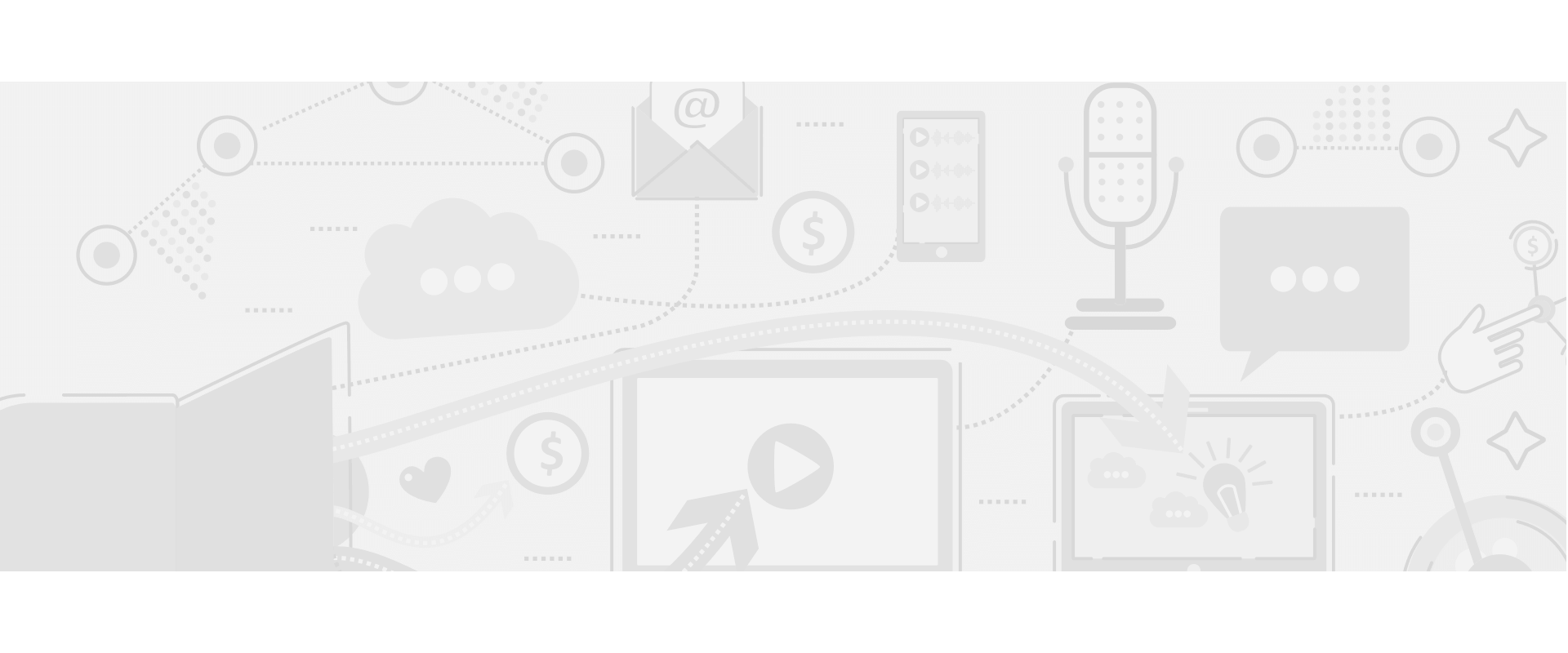 This in-person event is specifically for women podcasters and audio creators.
The event focuses on education and social interaction and how to fit podcasting into the mix of work and family life. This year's theme is "Undeniable" and features four tracks:
Register to reserve your spot!
October 22-23 | Philadelphia, PA and virtual | $75–$200
Afros & Audio is an annual, two-day gathering created for and by Black podcasters and audio professionals.
The festival features talks on:
podcast news and trends
growth and promotion
how to launch a podcast
editing and production
podcast monetization
Grab your virtual or in-person ticket here.
November 10–11 | Brisbane City, Queensland, Australia | $349
We Are Podcast teaches podcasters how to use their podcast to grow their business. This conference is geared toward more experienced podcasters and focuses on topics like:
growing your listeners
getting new clients
leveraging your podcast to scale your business
Learn more about the mission of We Are Podcast here.
November 16–18 | Virtual | Early bird $97 (then $147)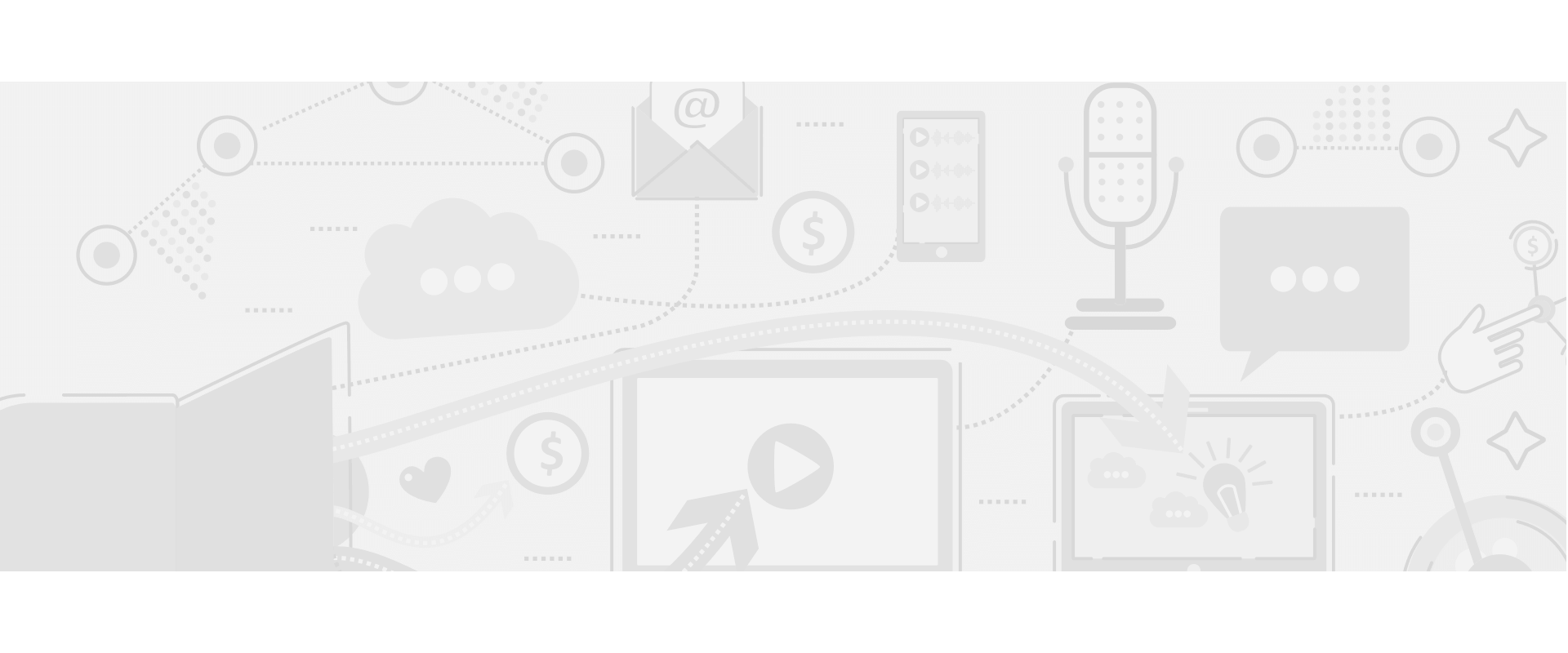 This all-virtual event is for anyone with a podcast that supports an existing business–whether it's yours or someone's you work for. The event includes:
12 live expert talks
daily virtual networking events
deep-dive workshops
Registration for the event opens on October 15. If you can't make the conference, you can purchase the recording for $67.
Upcoming conferences in 2023 and beyond
Conferences for 2023 are slowly trickling in. Check back for more information and the event's social media for the latest updates!
January 26–29 | Orlando, FL | $99+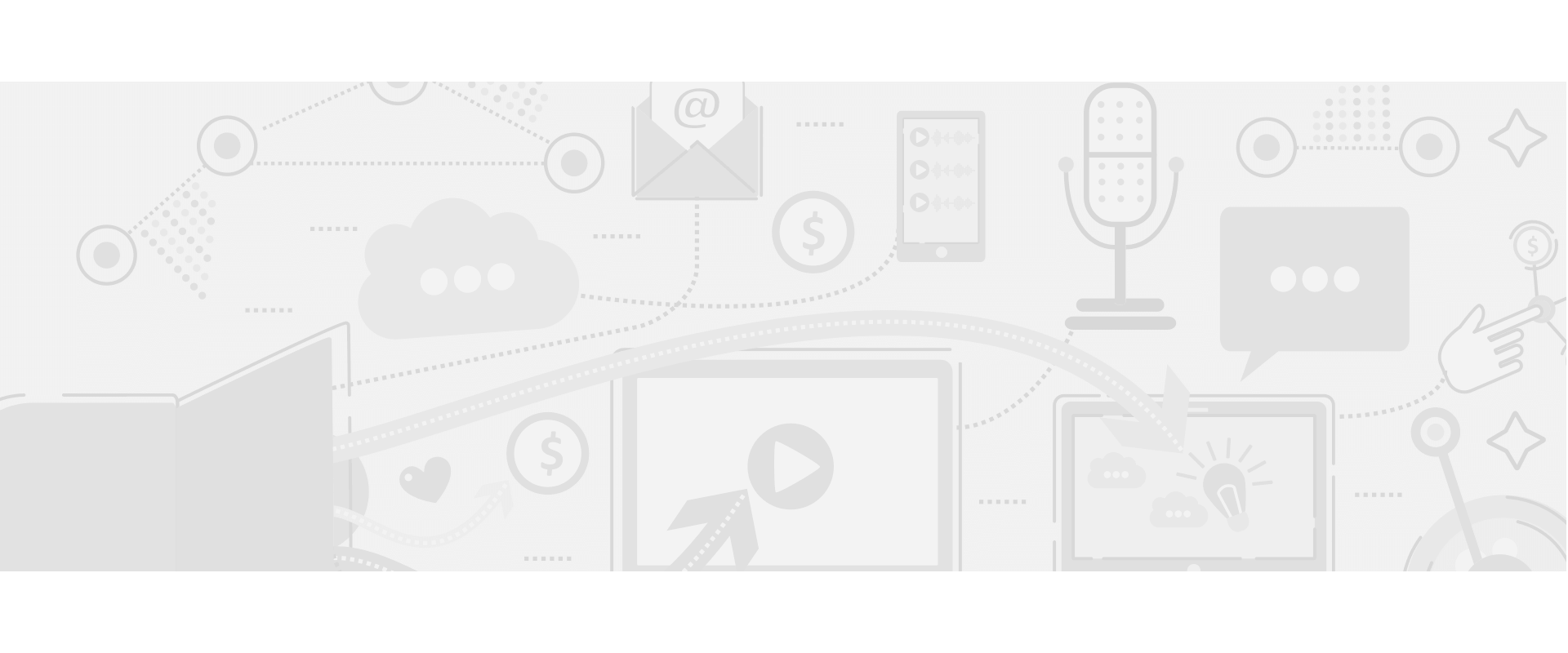 Podfest Expo is one of the most popular podcast conferences in the world, with a big focus on community among creators.
You can customize your experience by choosing one of these tracks:
Creation and launch
Technology and innovation
Audience growth
Monetization and marketing
YouTube and video
Networking and social media
Subscribe to the Podfest newsletter to stay up on events, calls for speakers, bonus training, etc.
February 2 | 10 a.m. (GMT) | Virtual only | Free
This event is hosted by the UK-based podcast company, The Podcast Host. It was created to support independent podcasters specifically and to provide them with the latest podcast news, predictions, and advice for the year ahead.
You can register now to save your spot!
February 12 | Nairobi, Nairobi, Kenya + virtual | $75 or $300
Africa Podcast Day is the continent's biggest podcast festival. The organizers created this event to bring together listeners and podcasters across Africa to discuss the medium and its opportunities.
The event will feature networking sessions and practical applications for African podcasters. There will also be masterclasses, a pitch competition, and keynote sessions led by innovative African podcast thought leaders and cutting-edge creators.
Grab your ticket to reserve your spot!
February 15 | New York, New York | $99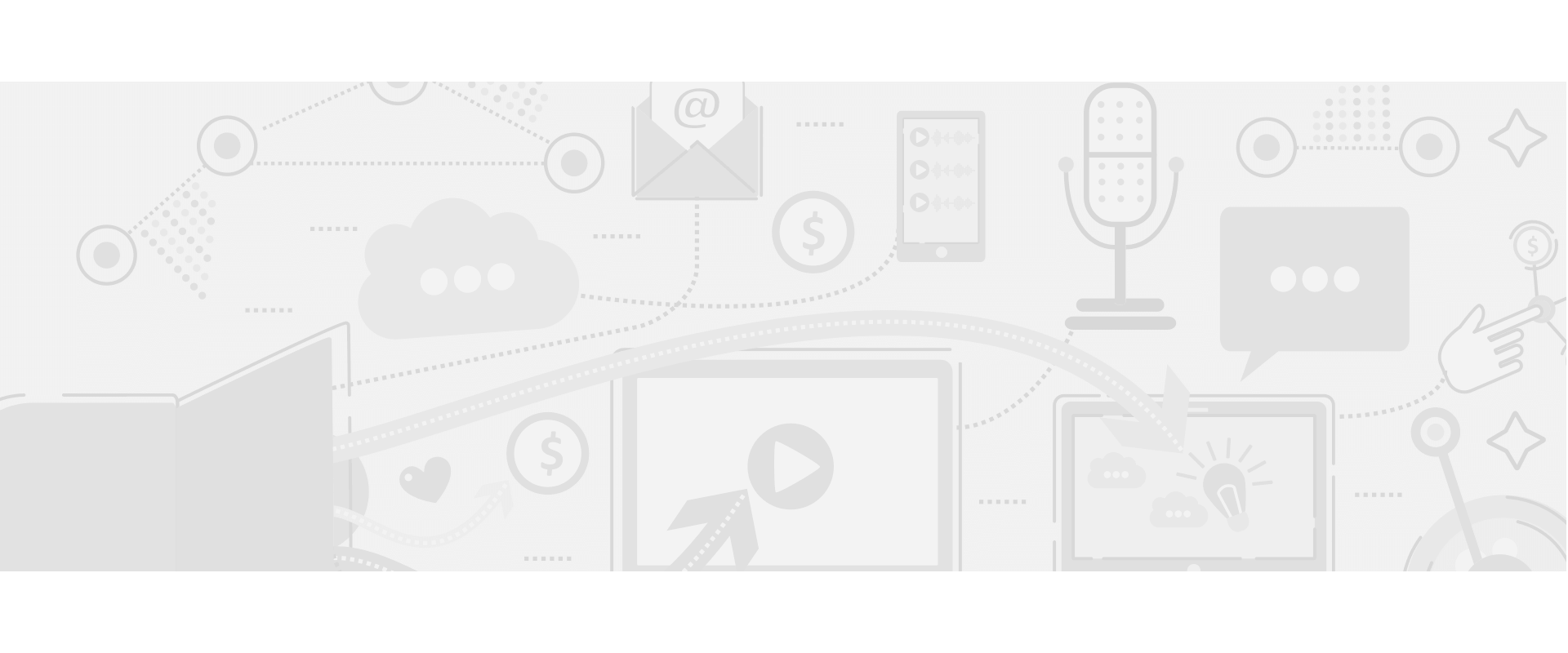 If you do a lot of advertising on your podcast, the Audio Intelligence Summit might be a great event for you. The summit brings together the biggest brands and agencies and publishes to explore audio and audio advertising.
The half-day event focuses on the practices that make audio advertising so effective and break down the best strategies from leading creators in the podcast space.
There will be a networking happy hour after the event where podcast hosts can chat with other creators in the industry.
February 24–26 | Old Toronto, Ontario, Canada | Free
PodCamp Toronto is the country's longest-running digital media event. The two-day "unconference" is a casual, loosely scheduled event that brings together professionals and experts within the digital field to share knowledge, network, and collaborate.
This event welcomes everyone within the digital media space and prides itself on its egalitarian approach to the industry. Learn more about PCTO23 to see if it's a fit for you!
March 7-10 | Las Vegas, Nevada | $149–$399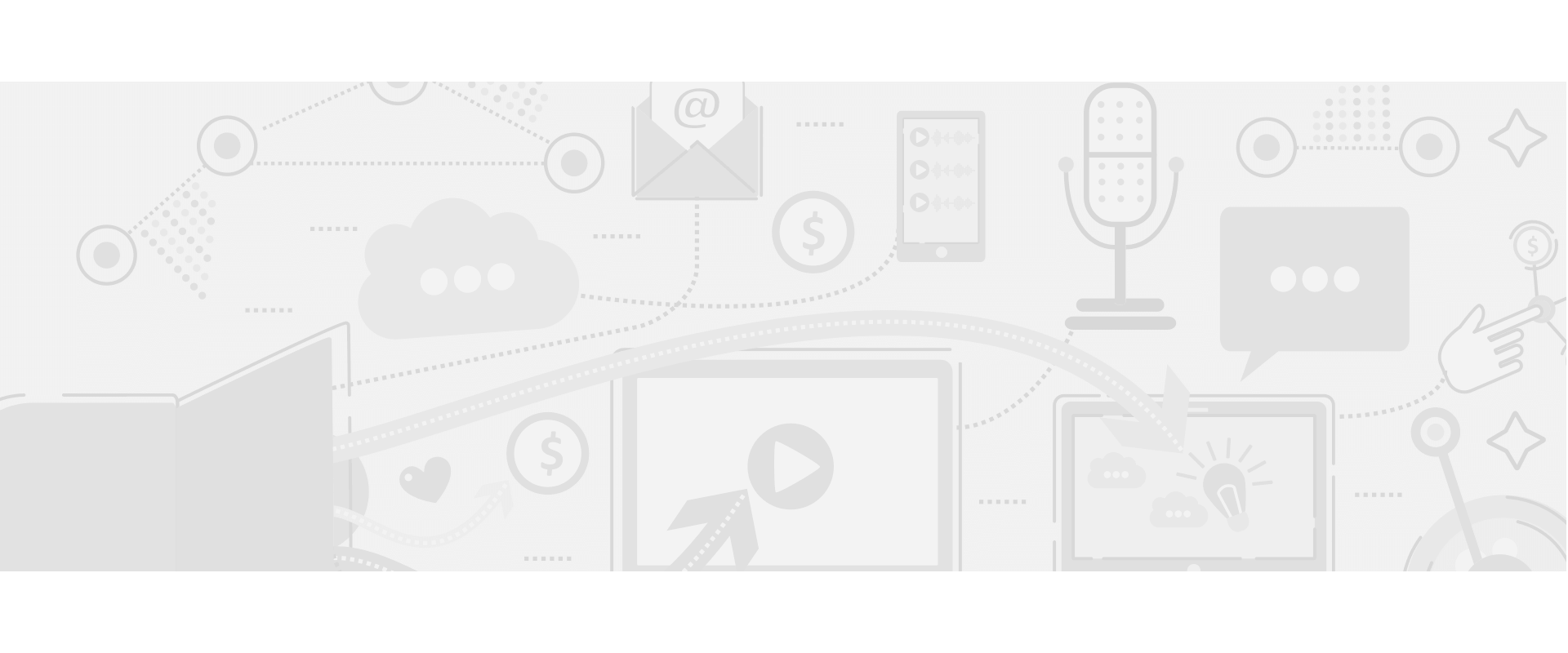 Podcast Movement: Evolutions is focused on new trends, technology, and topics in the podcast industry.
There will be podcasting education, an expo trade show, parties, and networking events with podcasters worldwide.
The conference offers three tracks:
Podcaster. Features content for three stages (Create, Grow, and Profit) so podcasters of all skill levels can benefit.
Industry pro. Best for podcast or radio professionals, ad buyers or sellers, or anyone involved in the business side of podcasting.
Beginner. Covers all the fundamentals of podcasting for the novice or aspiring podcaster.
Register here and scroll down to the bottom of the page to subscribe to the event's newsletter.
March 23–26 | Atlanta, GA + virtual | $299–$499
VO Atlanta is an annual event for voiceover artists. The four-day event brings voice actors, agents, producers, directors, and podcasters together.
This is a great networking and socializing event for podcasters and professionals within the digital audio space.
March 26–28 | Prague, Czech Republic | $499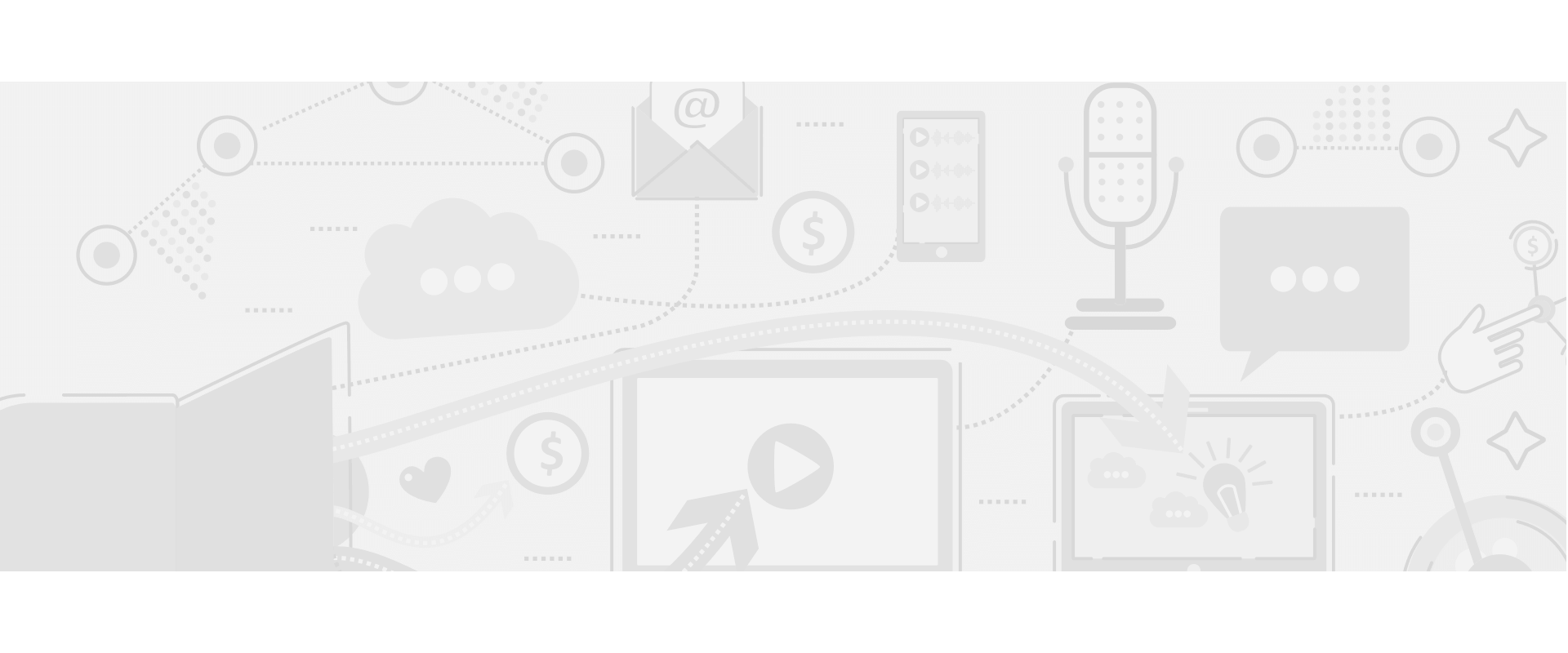 This year is the 13th annual Radiodays event, and it's grown to nearly 1600 participants from over 60 countries. The event focuses on encouraging innovation and collaboration within digital audio.
This conference focuses on digital audio in all its forms with content from industry professionals and 60+ sessions over four days.
Get your ticket before the end of October to get an early-bird rate.
May 24–25 | Islington, London | Price TBA
This international podcast festival fathers podcasters from around the world to focus on the craft and business of podcasting.
The two-day event features over 350+ world-class speakers, 150+ panels and sessions, networking, mentoring, and more.
You can join The Podcast Show Community to stay up on the latest ticket announcements.
June 19–22 | Washington, D.C. | $325+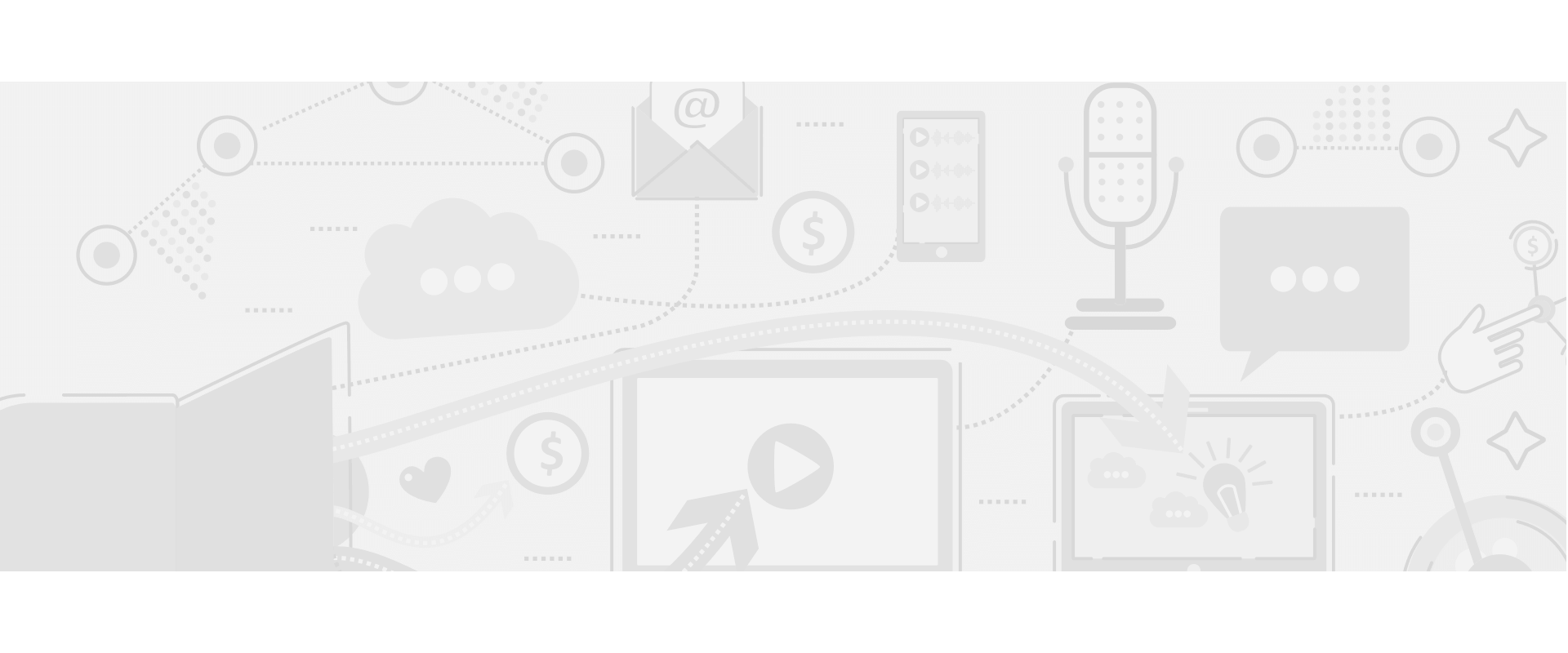 This event is the largest gathering of podcasters and audio content creators designed by and for women.
Every speaker on the lineup is a female-identifying podcaster with extensive experience in their field. The event has many networking opportunities, various vendors' expositions, and even nightly parties.
Check back for registration details!
August 21-24 | Denver, CO | $199+
Podcast Movement is the world's largest podcast gathering and one we try to attend ourselves every year.
The conference is a fantastic way to connect with thousands of other creators and learn from the best in the business. Podcast Movement is also known to throw a great after-party.
September 8-9 | Swedesboro, NJ | $199.99
Indie Pod Con was started in 2014 by independent podcasters. This intimate conference features one track with speakers discussing the latest technology, technique, and growth.
Sign up here to reserve your spot.
October 21-22 | Baltimore, MD + virtual | Early bird deposit: $50
Afros and Audio is a festival created specifically for and by Black podcasters to foster community and collaboration.
This two-day conference features speakers, workshops, and panels on topics like:
growth and promotion
how to launch a podcast
editing and production
podcast monetization
This is the festival's fifth anniversary, and they're expecting a record turnout! You can make an early bird deposit now to secure your spot.
Conclusion
Most of the podcast events listed have been running for several consecutive years, so if you miss this year's, chances are they'll be back.
Do you know of a conference we missed or want to offer our readers a discount code? Reach out to us at support@buzzsprout.com!
Alban Brooke
Alban Brooke is the Head of Marketing at Buzzsprout and the co-host of Buzzcast. Have any questions about this guide? Reach out on Twitter.