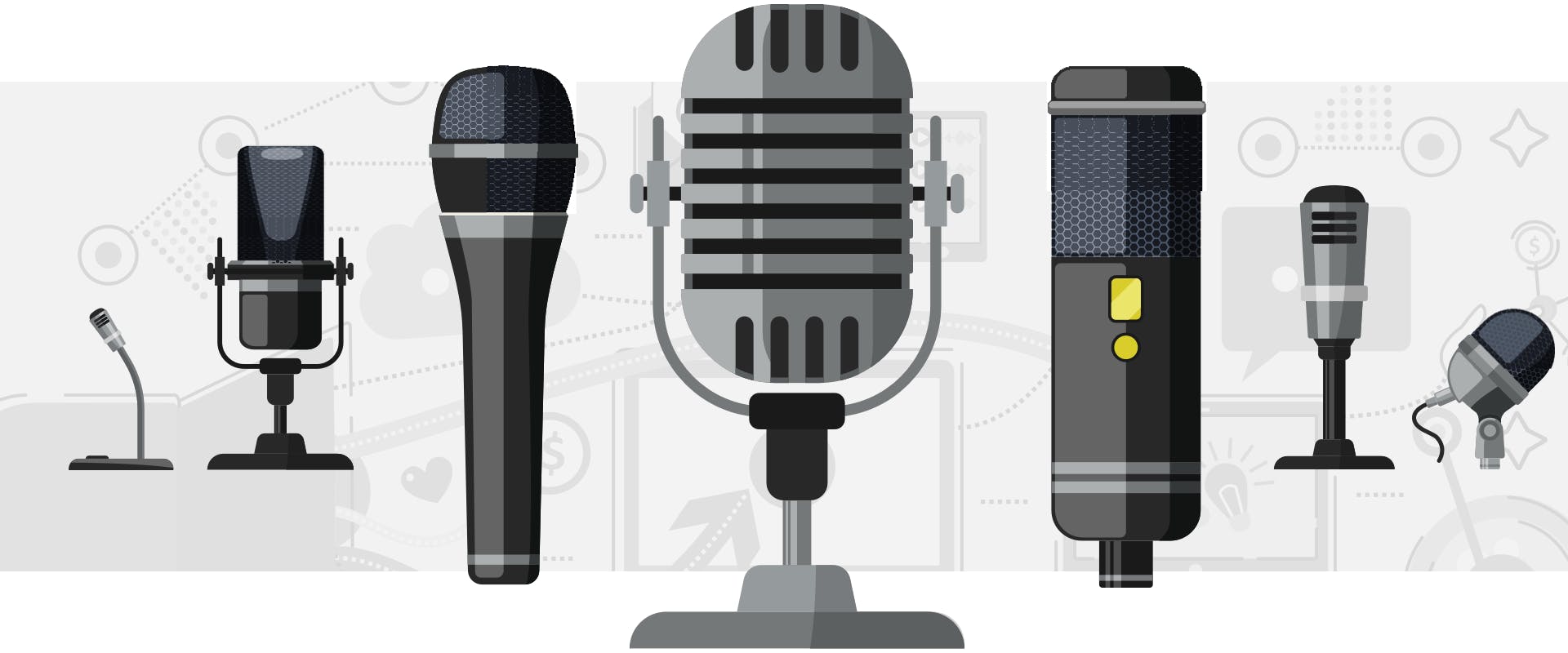 Best Podcast Microphones [2020]
Shopping for a podcast microphone can feel daunting; you want to make the right choice, but you can't be 100% certain about a mic until you try it out.
We put together this guide of the best microphones for podcasting to help make your search a little easier. And while it's important to get a quality mic you'll enjoy, try not to overthink it; each microphone on this list will make you sound like a pro, and which option you choose is mostly a matter of budget, ease-of-use, and personal preference.
To get a mic you're happy with, it's essential to understand which key features you need for your particular setup. So let's review some basic mic knowledge before listing our top recommendations!
Four things to know before choosing a mic
#1 Why a quality mic is so important
A microphone that records high-quality audio benefits every other aspect of your podcast. Not only will your episodes sound better, but your listeners will connect with you on a deeper level, and you'll spend less time editing each episode to make up for sub-par sound quality.
Sure, you can get the best audio interface, edit with studio-quality headphones, and have your episodes mixed and mastered by an audio engineer, but there is only so much you can do with a poor vocal recording. In short, when you have a good microphone, everything else becomes easier.
#2 XLR or USB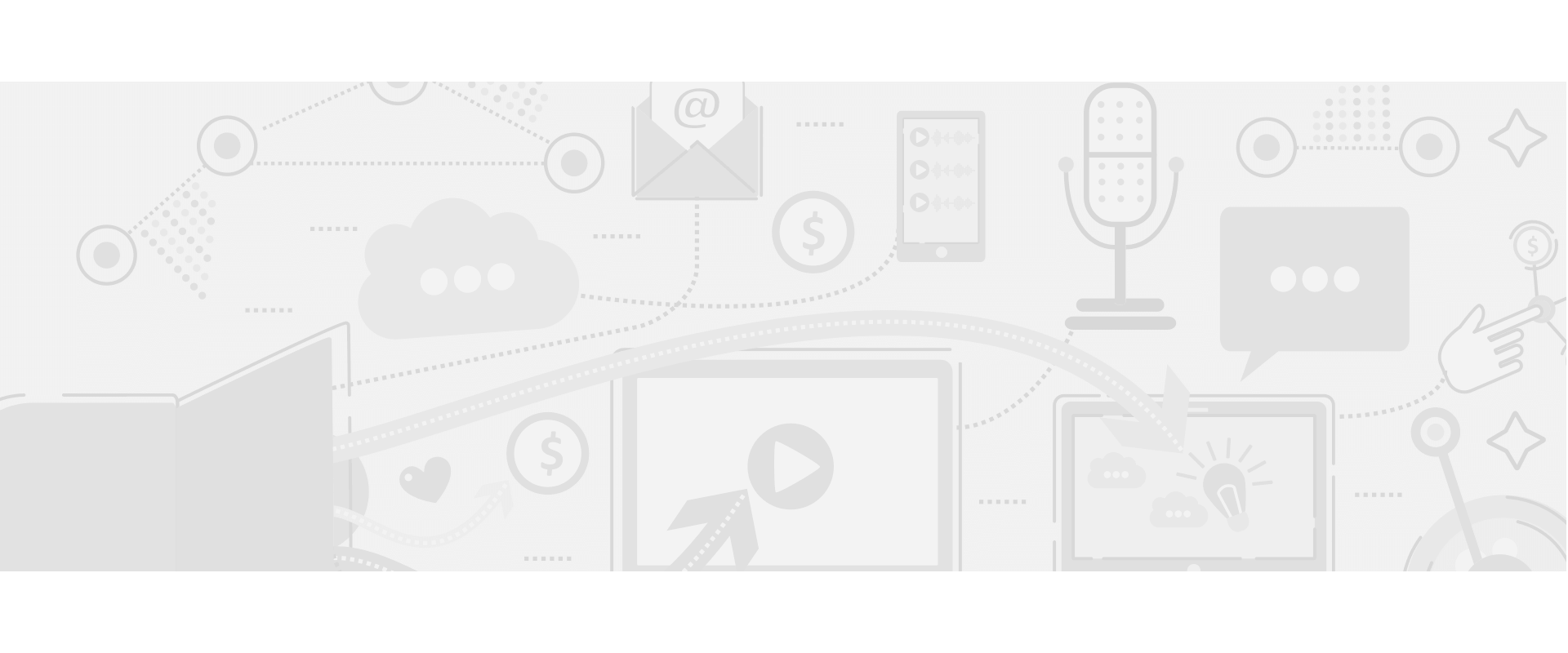 Every podcasting microphone out there captures audio using either an XLR or USB connection.
XLR is the audio industry standard used by rock bands, radio stations, and podcasters worldwide. When you're first starting, the main drawback with an XLR microphone is that you need to buy additional gear to capture your audio. However, once you invest in a mixer or audio interface and some XLR cables, you'll be able to use virtually any microphone.
So, if you have the budget, an XLR microphone setup will give you maximum flexibility and open up more microphone options.
USB microphones are less expensive and plug directly into your computer, eliminating the need to purchase a mixer or USB interface. USB microphones are "plug and play," working with both Mac and Windows computers seamlessly to make recording new podcast episodes straightforward — without having to be an audio engineer.
If you're recording a solo podcast or conduct all of your interviews over the internet, a USB microphone is probably your best option.
#3 Dynamic vs. Condenser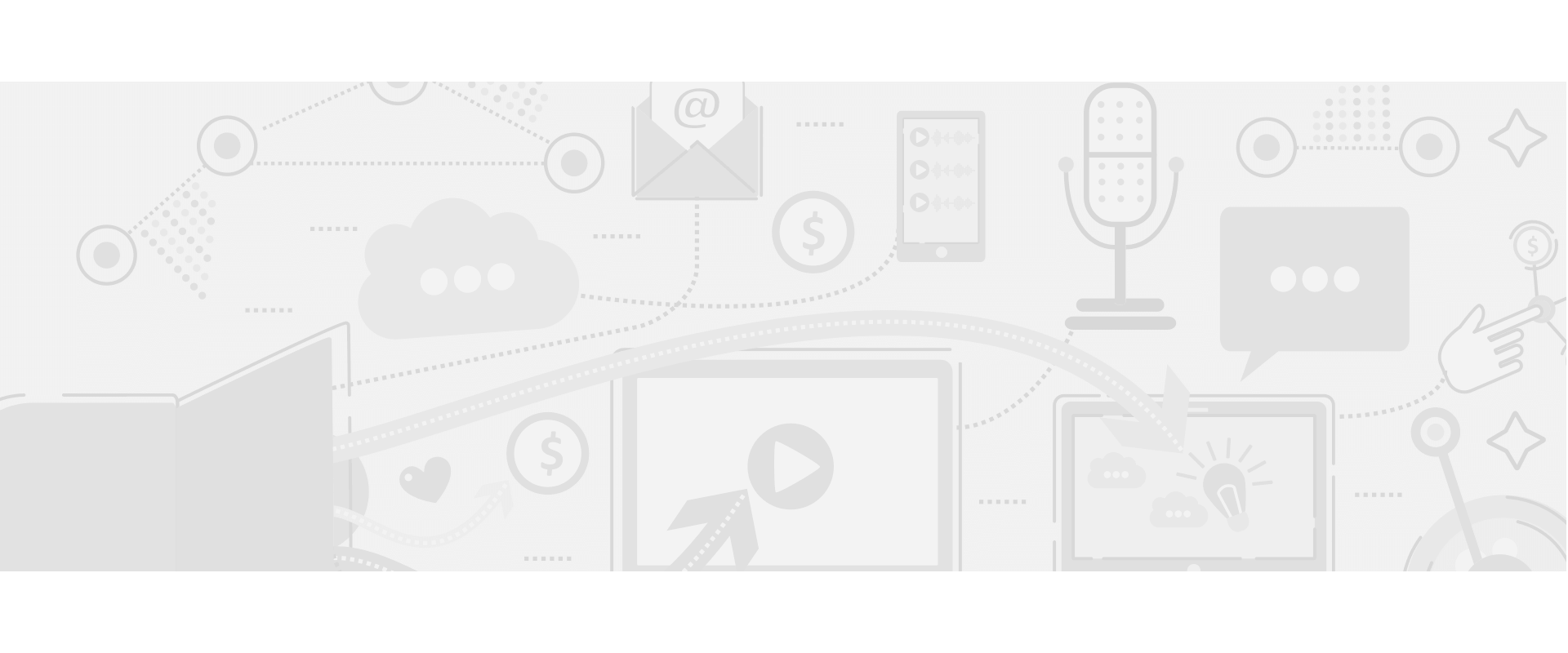 Microphones record audio in one of two ways: active listening or passive listening. Condenser microphones use active listening. Dynamic microphones use passive listening. Here are the pros and cons of each:
Condenser microphones pick up sound with great detail and accuracy, making them ideal for professional studio environments. But mic sensitivity isn't always a good thing and can be problematic when used in a home or office environment since they'll pick up more ambient background noise.
Condenser microphones also require external power, known as "phantom power," to record audio signals, so you'll need a mixer or interface that can supply power to your microphone.
Dynamic microphones are passive listening devices that convert sound waves to an electronic signal. These mics are better at ignoring ambient background noise, which is why they are the preferred microphone type for most podcasting applications. Dynamic mics also don't require phantom power, which lets you use them with a wider variety of mixers and interfaces.
Since condenser mics can be finicky, all of our microphone recommendations are dynamic mics and should work well for most podcasters (even in less-than-ideal setups.)
#4 Polar Pattern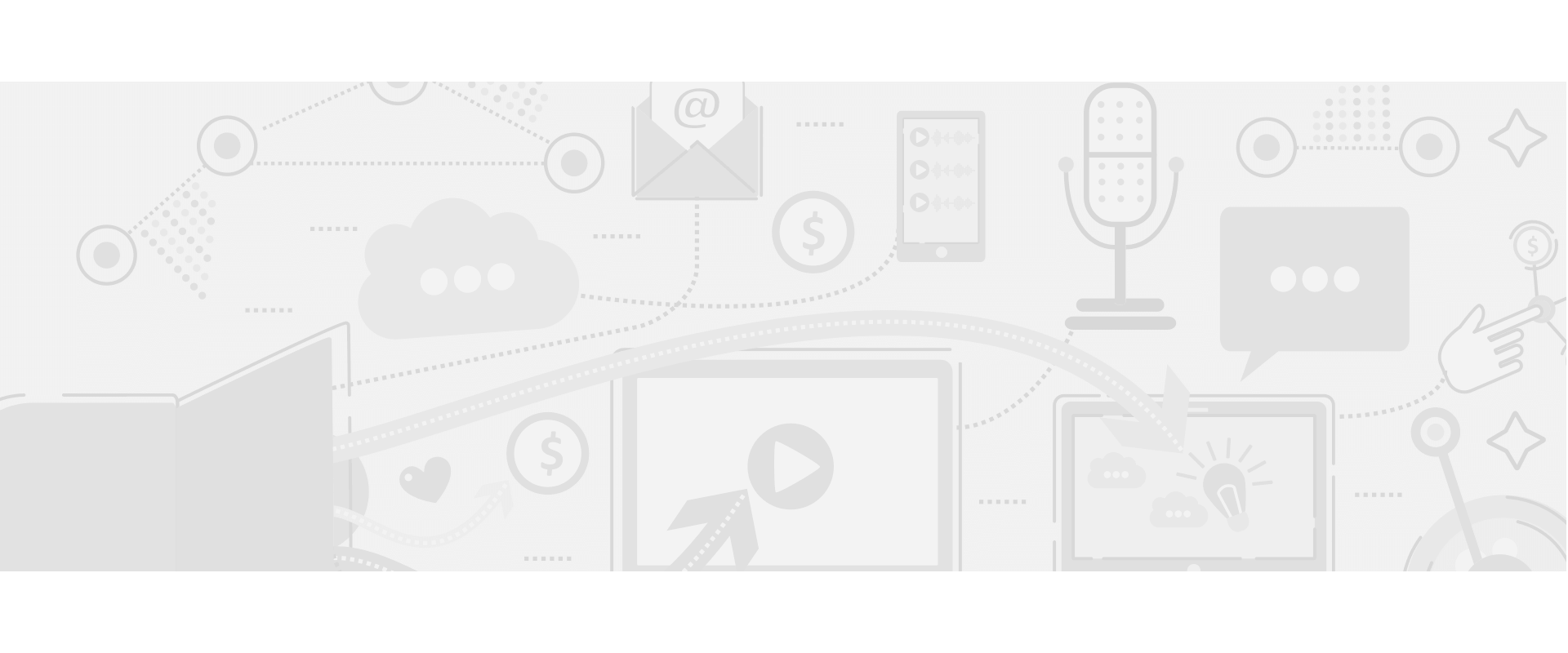 Polar pattern - also known as "pickup pattern" - refers to a microphone's directionality. Common patterns include bi-directional, omnidirectional, and cardioid. 
A cardioid pickup pattern is the preferred recording orientation for podcasting applications. It essentially means that the microphone will emphasize and pick up the sound coming directly into the top or front of the mic and minimize or ignore the sound from the rear and sides.
All of the microphones we recommend have a cardioid polar pattern, so they're tailor-made for podcasting.
Now that we've got that out of the way, let's jump into the best podcasting microphones! We've divided them into two tiers depending on your price range. Don't feel like you have to spring for the most expensive microphone to get high-quality sound. Every option on this list is a quality microphone that will make you sound like a pro.
Disclosure: Some of these product links are affiliate links, which means Buzzsprout might receive a small commission if you decide to purchase them.
Entry-Level Microphones
Samson Q2U - $59.99 (top pick)
Features:
XLR and USB
Dynamic
Cardioid Pickup Pattern
Available at: B&H Photo Video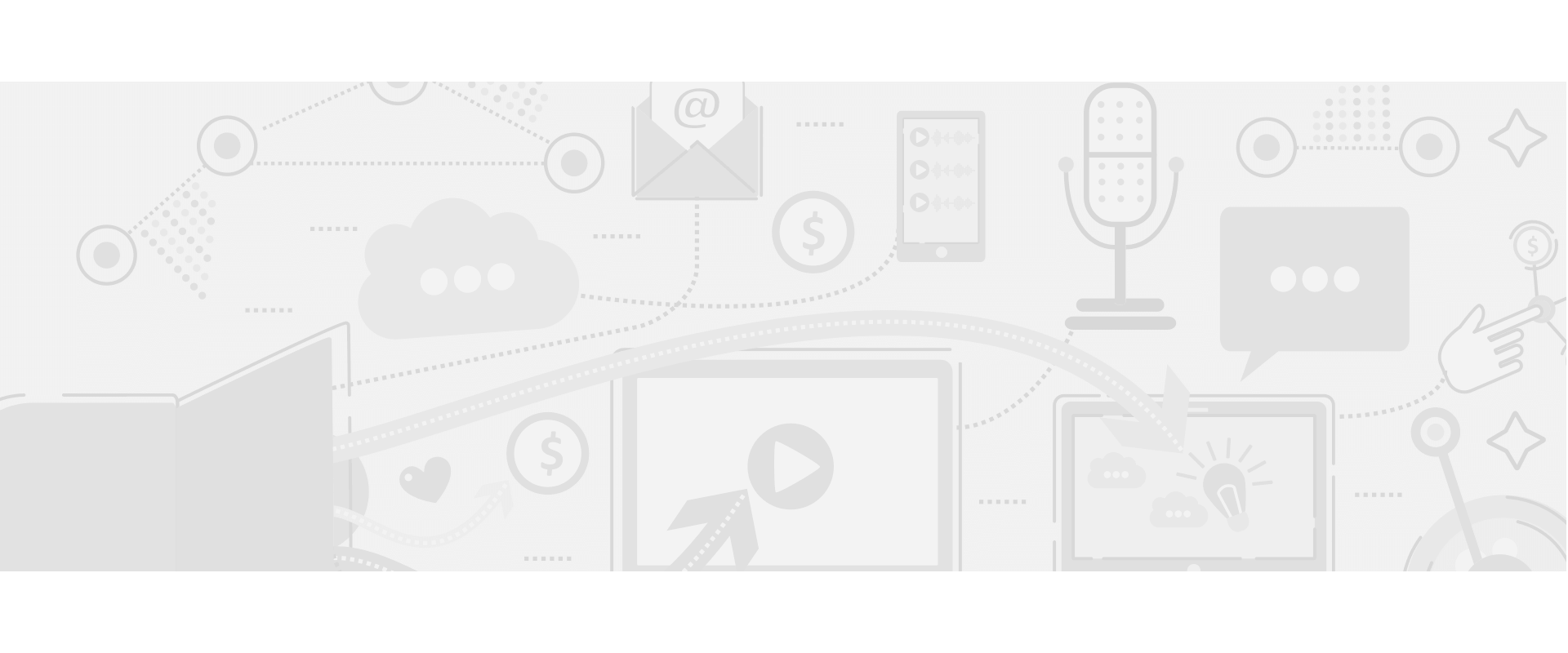 The Samson Q2U is our top recommendation for beginner podcasters, and although it's got a low price-point, it's a solid option for even pro-level creators.
The Samson Q2U features both XLR and USB connections and has a built-in headphone jack for zero-latency monitoring (no delay). It's an excellent all-around microphone that clearly captures spoken word and minimizes ambient background noise.
The Q2U also comes with an XLR cable, a USB cable, a simple mic stand, and a foam cover to give you everything you need to start recording your podcast. The Samson Q2U is compatible with both Mac and Windows computers and works with any podcast recording software.
The Samson Q2U tends to give your voice a more resonant, fuller sound than the ATR2100x, but you may decide that you prefer the tonal quality of the Q2U, anyway. Listen to audio samples of both microphones to see which one you like. The Samson Q2U is a microphone powerhouse at a price point that makes podcasting affordable to anyone.
Here's what the Samson Q2U sounds like in action:
Audio-Technica ATR2100x - $99
Features:
XLR and USB
Dynamic
Cardioid Pickup Pattern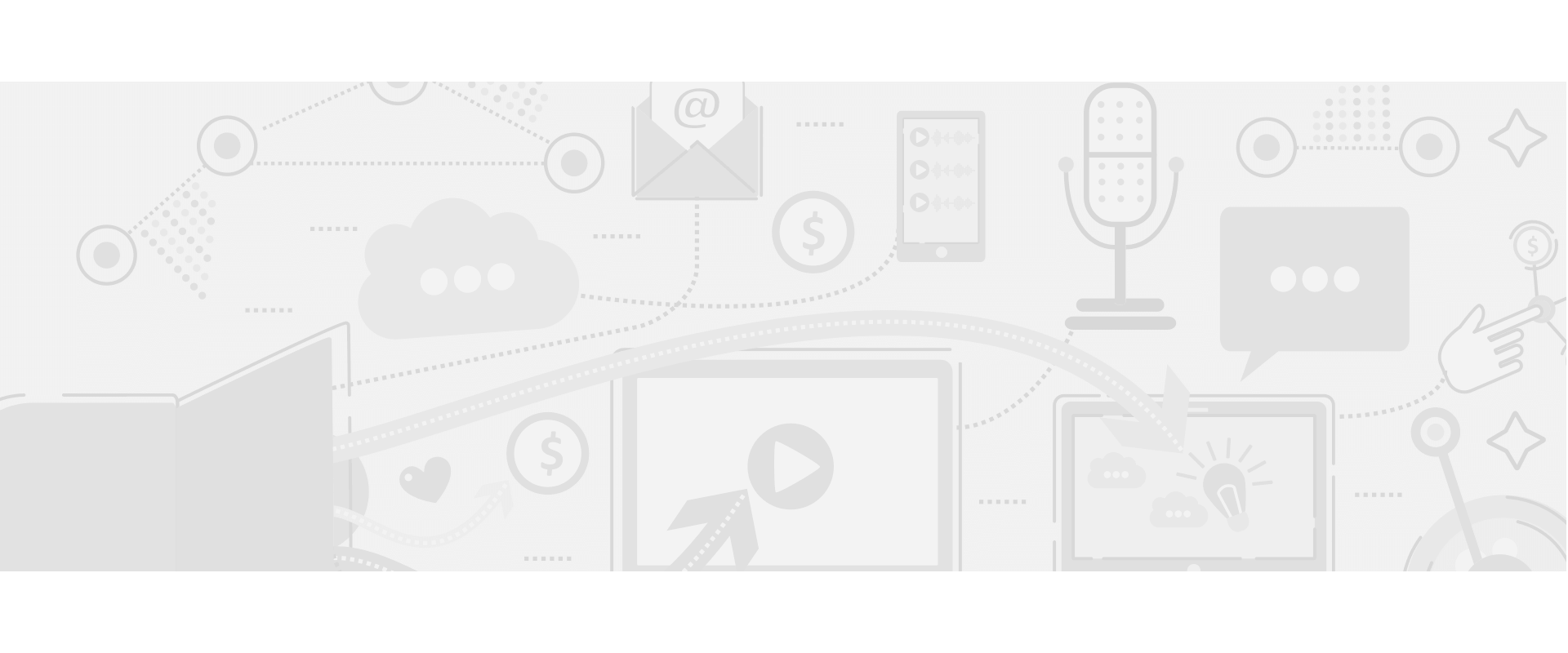 The Audio-Technica ATR2100x comes in at second to the Q2U mostly due to the $40 price difference. Still, this mic offers great sound quality, ease-of-use, and a fairly reasonable price point.
In blind sound tests, the ATR2100x compares favorably to the more expensive microphones on our list and is a great all-around mic for podcasting and voiceover work.
Versatility is one thing that makes the Audio-Technica ATR2100x so popular. This mic has both XLR and USB connections, so it will work with an audio mixer or plugged into your computer.
The ATR2100x also features a built-in headphone jack so you can monitor your audio directly from the microphone and adjust the headphone volume with easy-to-use controls on the bottom of the microphone.
In addition to the microphone itself, the ATR2100x comes with a mic stand and three cables (USB-C to USB-C, USB-C to USB-A, and XLRF to XLRM) so you can get started without having to buy anything else. The ATR2100x is compatible with both Mac and Windows computers and works with any podcast recording software (including online recording solutions like Skype and Zoom).
You can listen to this YouTube video recorded with the Audio-Technica ATR2100x to get a feel for its performance.
Rode PodMic - $99
Features:
XLR
Dynamic Microphone
Cardioid Pickup Pattern
Available at: B&H Photo Video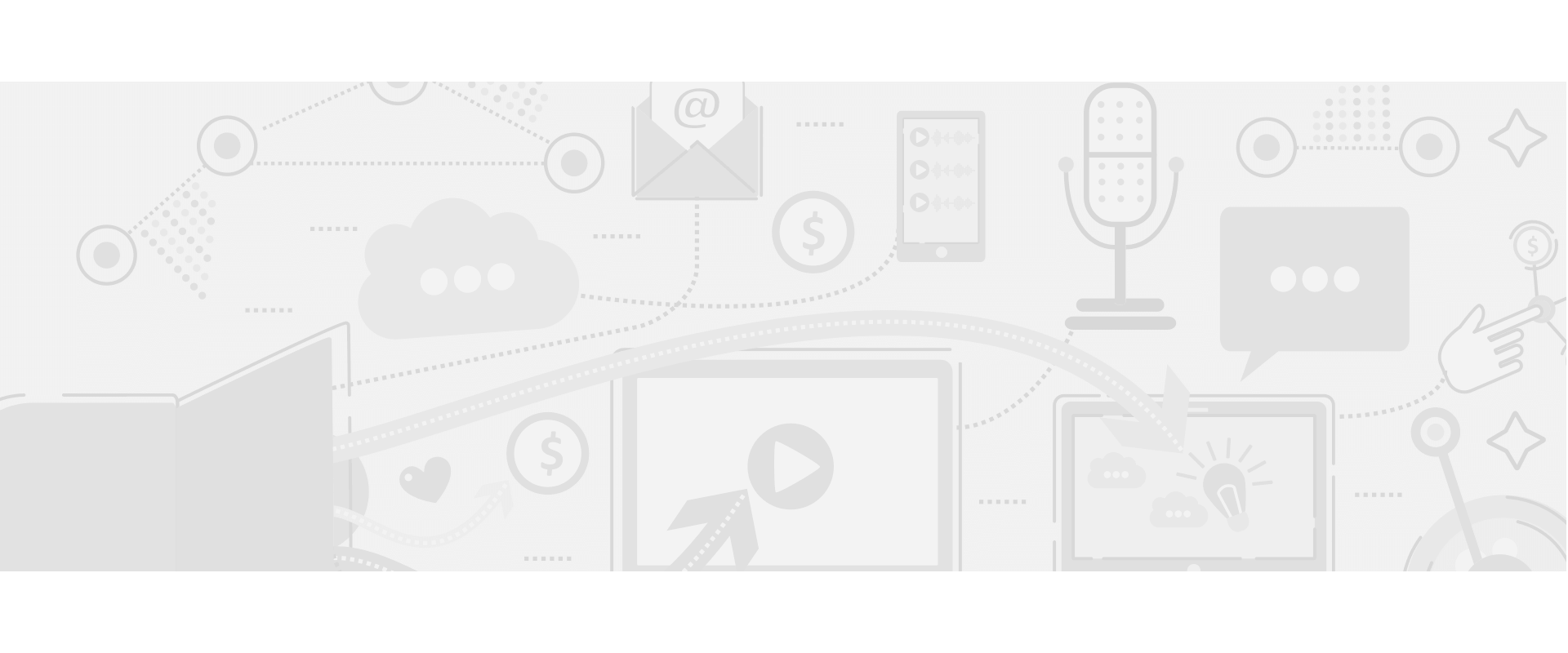 The Rode PodMic is designed specifically for podcasting and comes with several features usually reserved for higher-end microphones.
The PodMic features a built-in shock mount and pop filter. The shock mount helps prevent accidental bumps and vibrations from affecting your audio recording, and the pop filter cuts down on your plosives (those pesky p's and s's that cut through your audio and distract your listeners).
You'll notice that the Rode PodMic has a brighter tonal quality compared to the Samson Q2U and the Audio-Technica ATR2100x. This difference should help your podcast sound crisper and less muffled, but only if you exercise a good mic technique to get the most out of your dynamic microphone.
If you have an XLR podcast setup (or are planning on building one), the PodMic is an excellent choice. Here's an example of what the Rode PodMic sounds like:
Pro-Level Microphones
Rode Procaster- $229
Features:
XLR
Dynamic
Cardioid Pickup Pattern
Available at: B&H Photo Video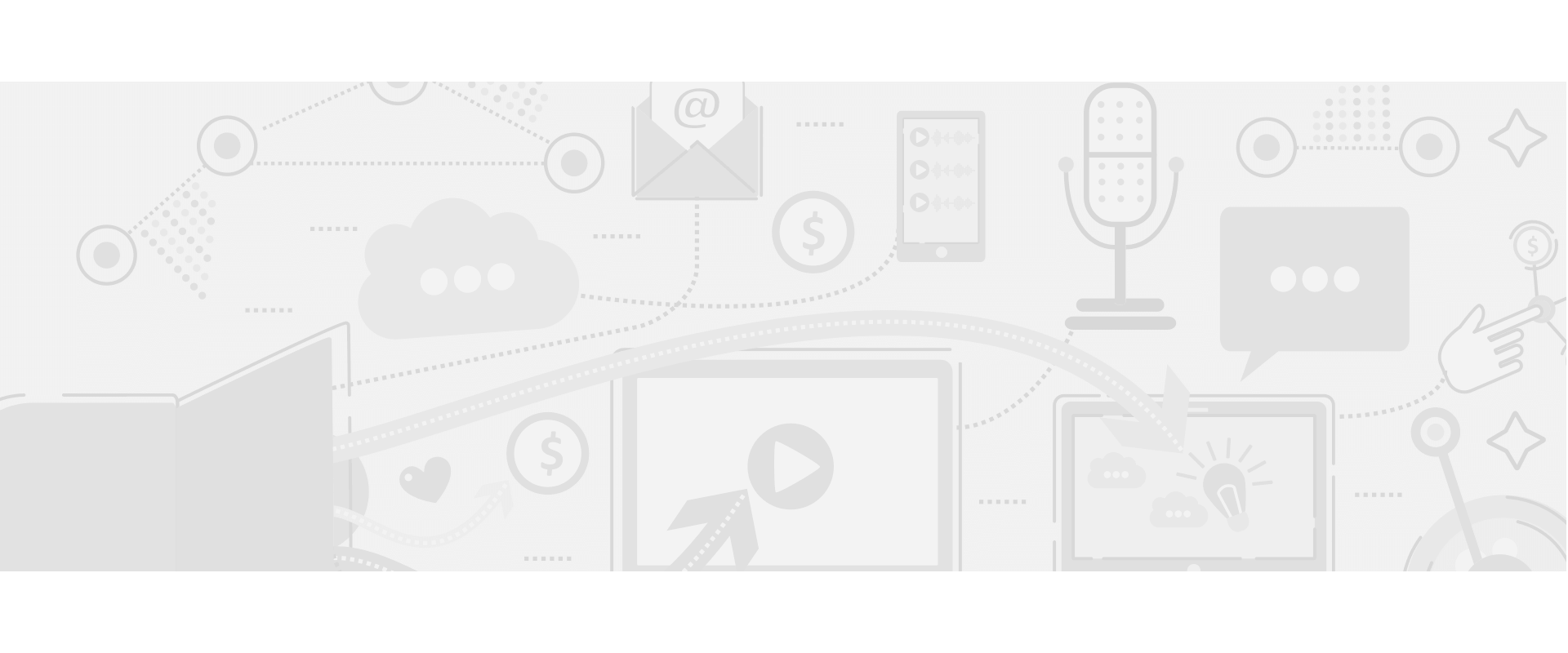 The Rode Procaster is a professional broadcast dynamic microphone that gives studio microphones a run for their money. The mic has an XLR hookup, a cardioid polar pattern, and a tailored-for-voice frequency response making it ideal to record your voice and ignore any ambient background noise.
The Procaster has an internal pop filter, which works but isn't fantastic. Instead of using the built-in filter, we recommend picking up a pop filter, windscreen, or foam cover to cut down on plosives.
It may not get the same publicity as some of the other microphones on this list, but the Rode Procaster is arguably the best "bang-for-your-buck" podcasting microphone on the market.
Here's what the Rode Procaster sounds like:
Rode Podcaster - $229
Features:
USB
Dynamic
Cardioid Pickup Pattern
Available at: B&H Photo Video
If you're a solo podcaster looking for a pro-level USB microphone, we recommend the Procaster's brother - the Rode Podcaster.
The Podcaster features the same internal components and frequency response as the Procaster with the simplicity of a USB connection.
Shure MV7 - $249
Features:
XLR & USB
Dynamic microphone
Available at: Amazon
Heil PR40 - $329
Features:
XLR
Dynamic
Cardioid Pickup Pattern
Available at: B&H Photo Video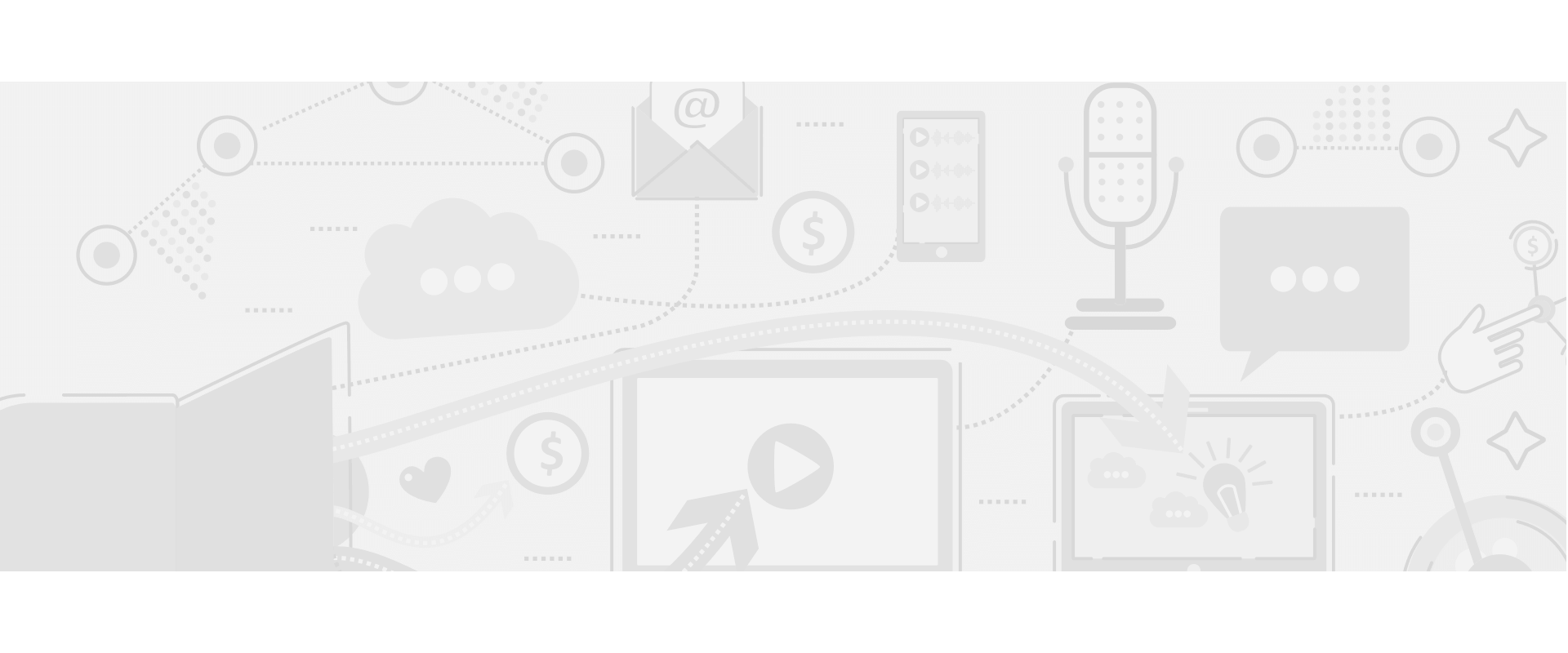 The Heil PR40 is one of the most recommended microphones in the podcasting space, with well-known podcasters such as Pat Flynn and Amy Porterfield among its supporters.
The PR40 is particularly compact compared to other microphones and delivers a broadcast-quality tone to your audio recording. The Heil PR40 is exceptionally durable, and it comes in a range of different color options to match your podcast's style and branding.
However, compared to the other microphones on this list, the Heil PR40 fails to stand out. The Rode Procaster is an arguably better microphone at a cheaper price point, and the Heil PR40 isn't nearly as versatile as the next microphone on our list.
You'll also find building out your podcast setup is more expensive with the PR40. For example, most microphone shock mounts cost between $20-$40. The Heil shock mount, which is the only one that works with PR40, is $100.
You won't go wrong with the Heil PR40, but you'll probably be better off with one of the other microphones on our list.
Here's what the Heil PR40 sounds like:
Heil PR30 - $259
Features:
XLR
Dynamic
CardioidPickup Patter
Available at: B&H Photo Video
If you're a fan of Heil microphones, be sure to check out the Heil PR30 as well. It has a more "true to sound" recording tone than it's big brother, making it a better choice for podcasters with higher-pitched voices. It has to do with something called the "proximity effect."
Dynamic microphones are known for generating a "proximity effect," where your voice sounds fuller and deeper the closer you position the microphone to your mouth. The PR30 reduces the proximity effect's impact, so you get a clean recording right out of the microphone.
Shure SM7B - $399
Features:
XLR
Dynamic
Cardioid Pickup Pattern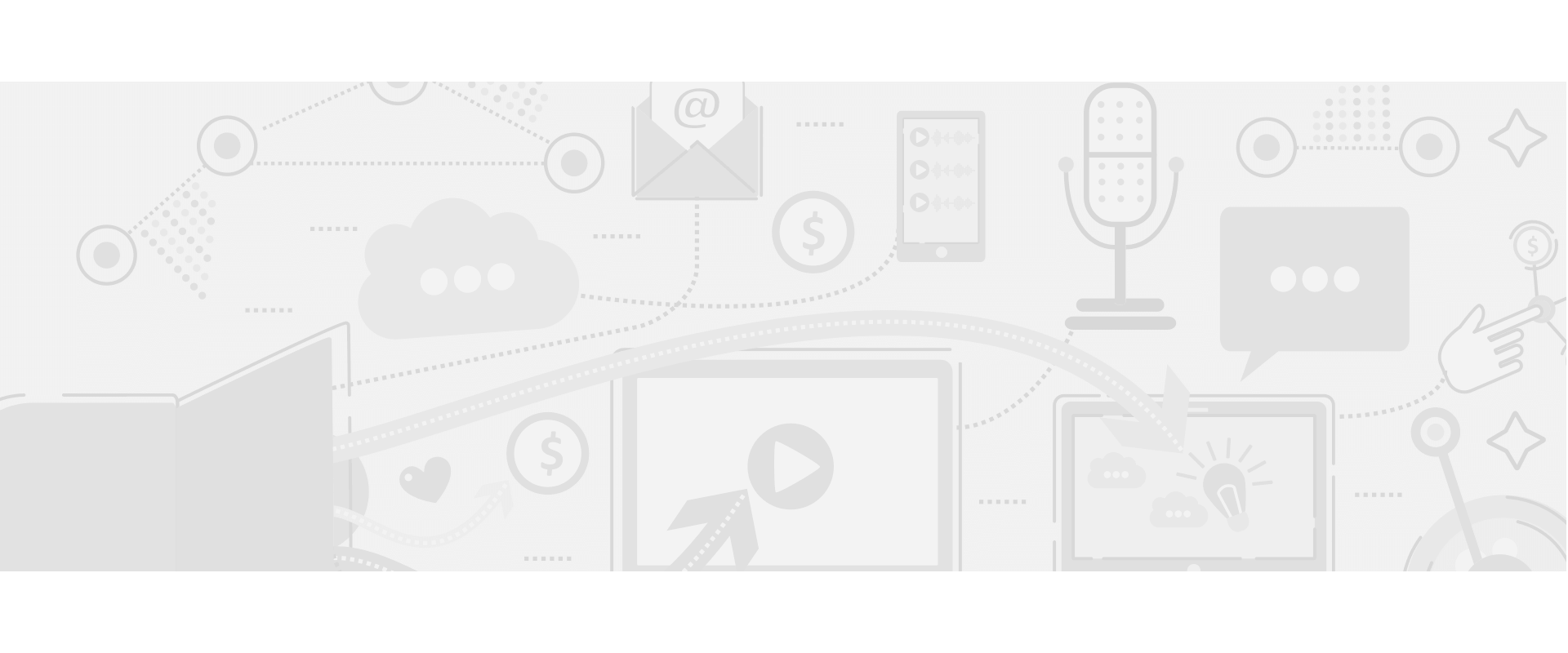 The Shure SM7B is one of the most popular dynamic microphones on the planet; it was the microphone Michael Jackson used to record the hit song "Thriller" and was popularized in the podcasting space by hosts like Joe Rogan.
The SM7B is an extremely versatile microphone, holding it's own with voice recording and instrument recording. But the Shure SM7B truly stands out above the rest when used in a well-treated recording environment. The SM7B does tend to pick more ambient background noise when compared to the Rode Procaster and the Heil PR40, so you'll want to invest in high-end sound panels or install sound treatment in your recording space to get the most out of it.
The SM7B is a very "quiet" microphone, meaning you'll either need a robust preamp like the Scarlett 2i2 audio interface or gain boosting device like a Cloudlifter to capture a high-quality recording.
If you're looking for a no-brainer, no-risk recommendation that is sure to make you sound like a pro, the Shure SM7B is your best bet. There is a reason so many podcasters recommend it, and you won't be disappointed if you decided to splurge on one of the best microphones money can buy.
Here's what the Shure SM7B sounds like:
Shure MV7 - $249
Features:
Dynamic
USB & XLR connections
Built-in audio settings & presets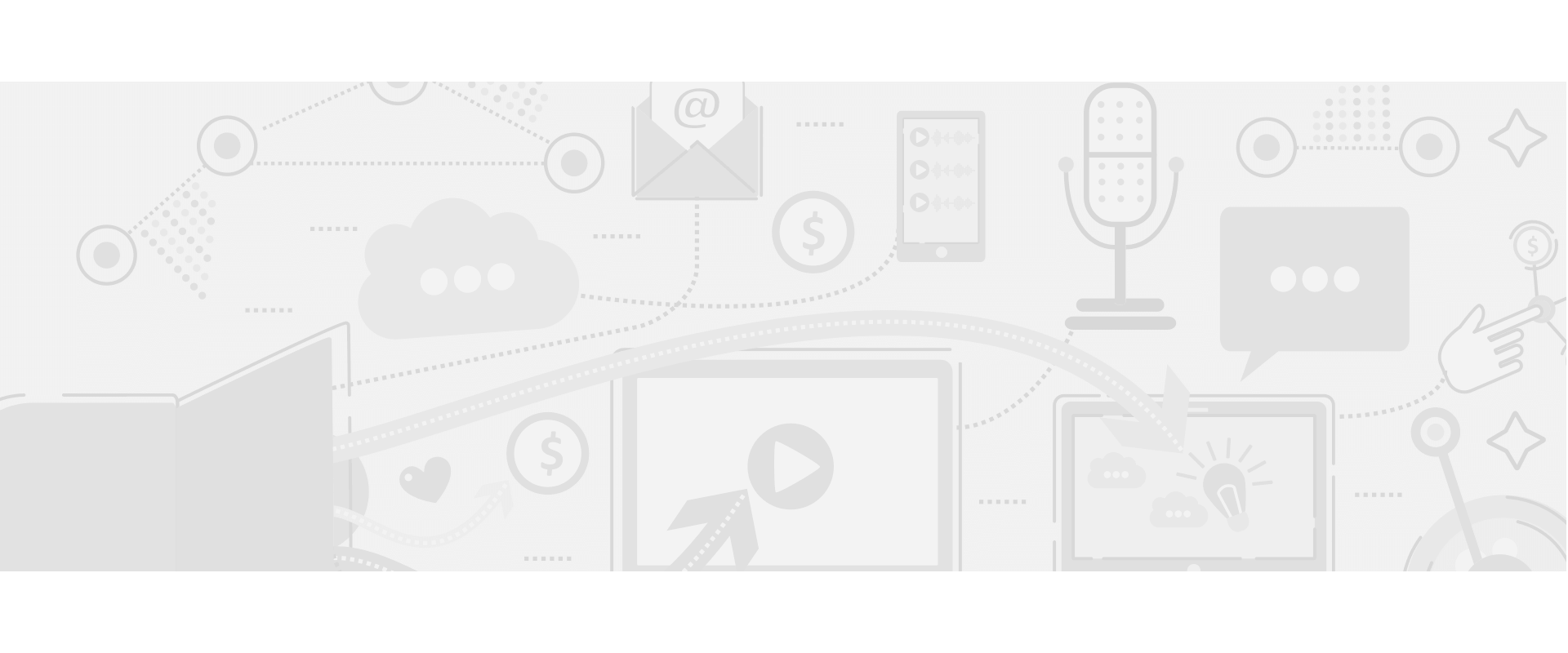 If you're interested in a Shure mic but can't hack the $400 price tag, the company just released a podcaster-friendly alternative. The MV7 is a hybrid XLR and USB dynamic mic that lets you plug in and record without buying an audio interface. This mic is an excellent option if you want the quality of a Shure, but the flexibility (and price) of a USB mic.
While the MV7 won't sound exactly like its predecessor, it has a similar tone, frequency, and broadcast-quality. This model comes with adjustable settings, built-in presets, and is one of few USB & XLR dynamic mics on the market.
What about on-the-go smartphone mics?
Recording your podcast on your iPhone or iPad is an attractive option both for convenience and budget, and it can save the day if you're away from your laptop. Keep in mind, though, on-the-go mics are condenser mics and will pick up lots of background noise that will be hard to edit out in post-production.
If you frequently interview people away from your laptop, we suggest using a Zoom H6 or Zoom PodTrak H4 paired with a dynamic mic (Tim Ferris uses a similar podcasting setup for his show.)
If a Zoom recorder isn't in your budget, the same company makes a mic that plugs into your smartphone called the Zoom iQ6 ($99.) The iQ6 plugs right into your lightning connector and comes with a built-in headphone jack so you can monitor your levels with Zoom's Handy Recorder app. 
The Samson Go Mic ($49.99) is even more budget-friendly but does require a laptop for a hookup. It can clip onto the top of your screen or sit on a desk and has both cardioid and omnidirectional pickup options making it a set above most portable mics on the market.
Why we don't recommend the Blue Yeti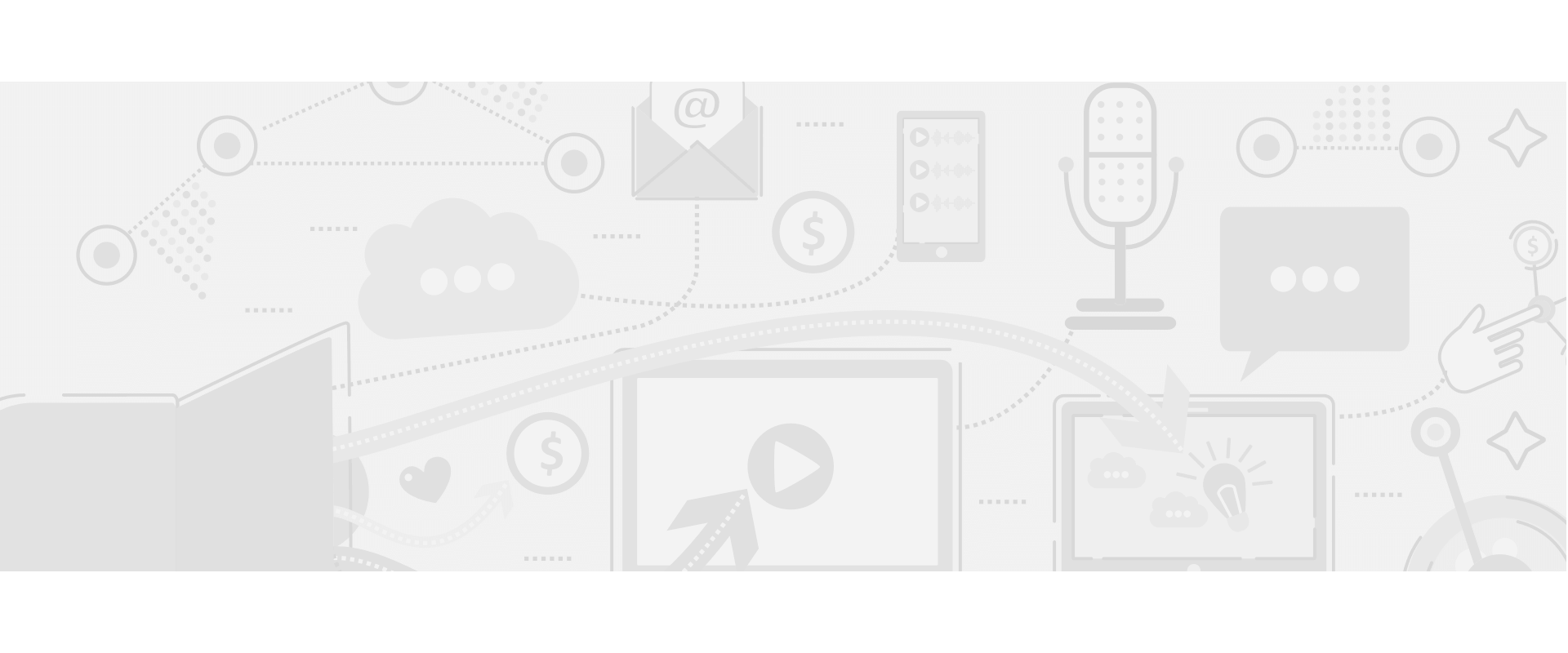 As you research podcasting microphones, there's a good chance you've come across the Blue Yeti and the Blue Yeti Pro. It's a popular recommendation due to its convenient USB connection, various polar patterns (omnidirectional, bi-directional, stereo, and cardioid), and a built-in headphone jack for zero-latency monitoring, but it has several drawbacks.
First and foremost, the Blue Yeti is a USB condenser microphone, so you need to record in a well-controlled environment to get decent sound quality. The Blue Yeti picks up a considerable amount of ambient background noise when used in a spare bedroom or home office (where most podcasters record).
Secondly, the Blue Yeti isn't great when you use the bi-directional or omnidirectional polar patterns. These recording settings hypothetically make it easier to record more than one person at a time, but you need to speak pretty close to the microphone to get a clean recording. If you're recording multiple people in the same room, you're better off giving each person their own mic.
And lastly, the Blue Yeti's audio quality leaves a lot to be desired. It has a hollow, nasal tone compared to the other microphones on our list, making your podcast sound less polished.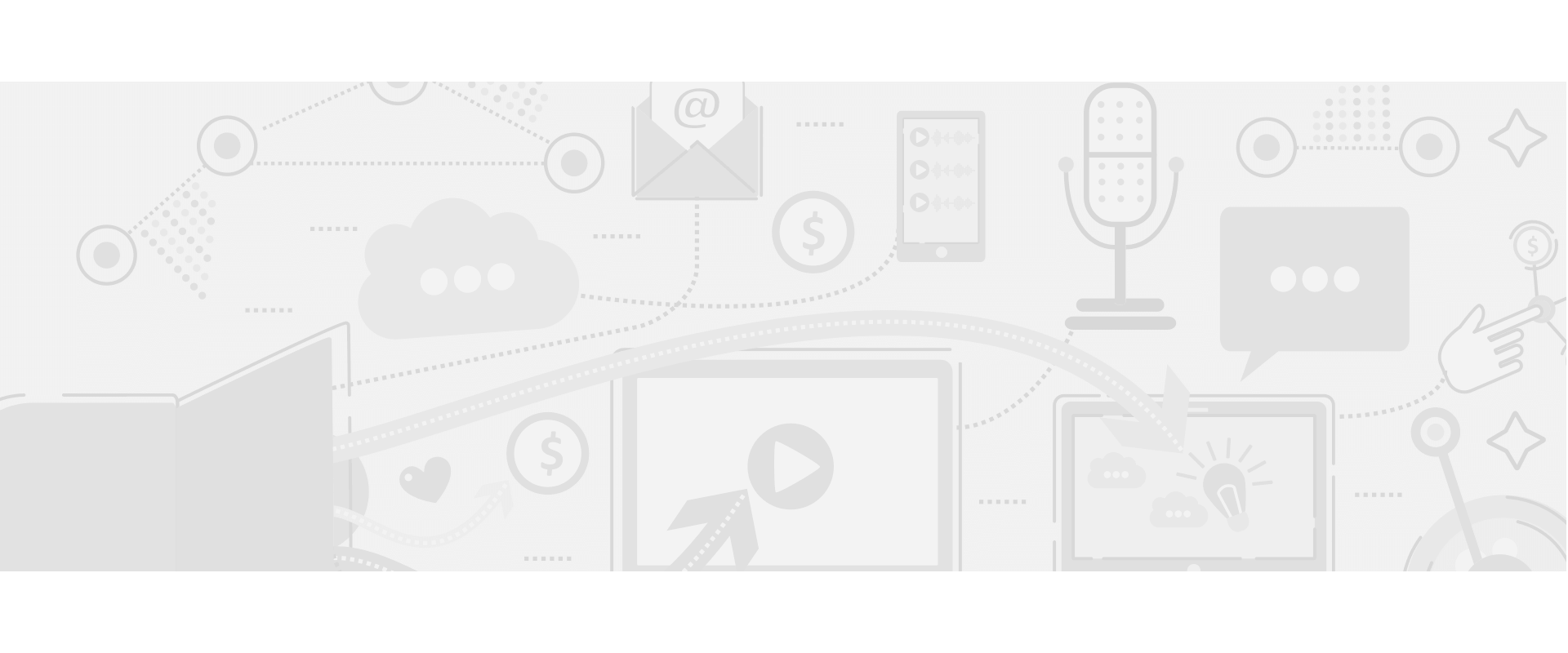 The Snowball iCE condenser microphone is another USB option from Blue microphones, but it shares the same drawbacks as its big brother.
The Snowball iCE picks up a considerable amount of background noise and struggles to capture good sound quality as a recording microphone. While its $50 price point is tempting, the Samson Q2U is a vastly superior podcasting microphone and is the same price on Amazon.
If you're already using the Blue Yeti or the Blue Snowball ICE, you'll get along just fine. But if you're in the market for a new USB microphone, we recommend the Audio-Technica ATR2100x or Rode Podcaster instead.
Which mic is right for you?
That was a lot of information, so here's a recap. If you're just getting started and are looking for the best affordable microphone, we recommend the Samson Q2U or the ATR2100x. Both mics will grow with you, even as you add additional microphones or switch to an XLR podcasting setup.
If you've been podcasting for a while and want to purchase the last microphone you'll ever need, we recommend the Rode Procaster or the Shure SM7B. Once you've decided on a mic, you can check out these resources for help completing your setup!