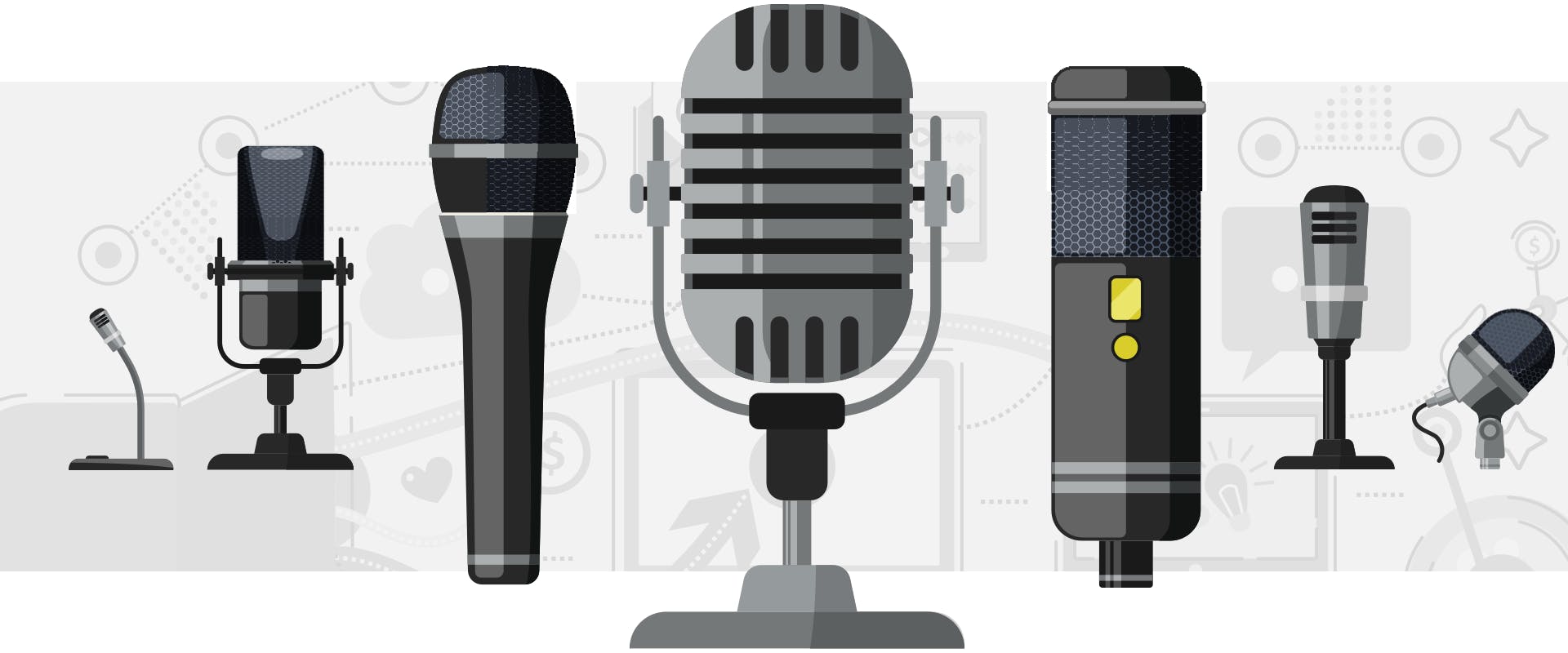 Best Podcast Microphones [2022]
The kind of podcast mic your choose has a direct impact on the quality of your recording. But, there are a lot of options on the market, and it can be confusing to know which is best for your setup.
To get the right mic for you, it's important to understand which key features you need. Let's review some basic mic knowledge before we list our top recommendations!
JUMP TO SECTION:
Features to consider in a podcast mic
#1. Type of connection: USB or XLR
Mics either have a USB or XLR connector. Neither type is better than the other. Which one is right for you depends on budget, setup, and preferences.
Things to consider about XLR mics:
XLR microphones are the audio industry standard. Most audio equipment is designed for mics with an XLR connection. Keep this in mind if you want to expand your podcast setup.
Require a mixer or interface to use. XLR mics capture high-quality audio, but they are more expensive and require a phantom power source like an audio interface to use.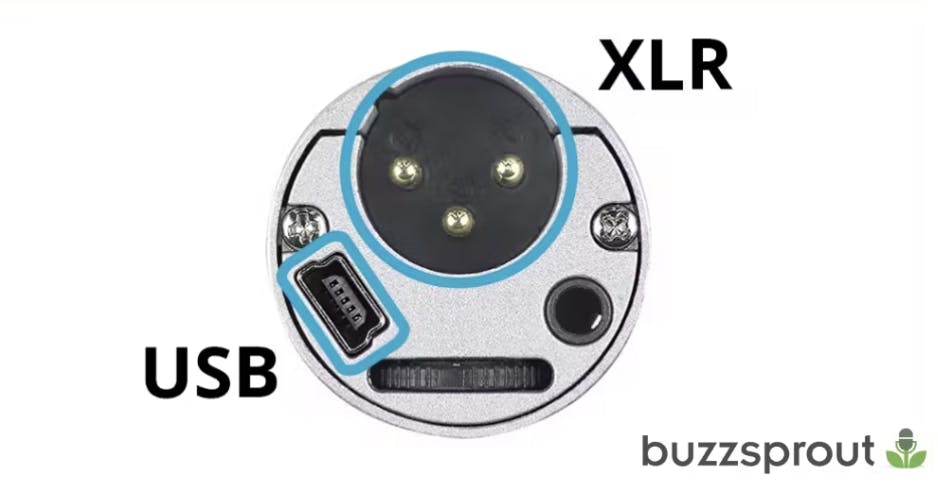 Things to consider about USB mics:
Budget friendly and deliver similar audio quality as an XLR. USB mics have the same condenser capsules as an XLR but are less expensive and don't require an interface. You can plug in USB mics directly into your computer's USB port.
Fewer options on the market. USB mics are newer than XLRs, so there's less to choose from. They are also compatible with less audio equipment. But they are perfect for solo podcasters or if you have an interview style podcast.
#2. Dynamic vs. condensor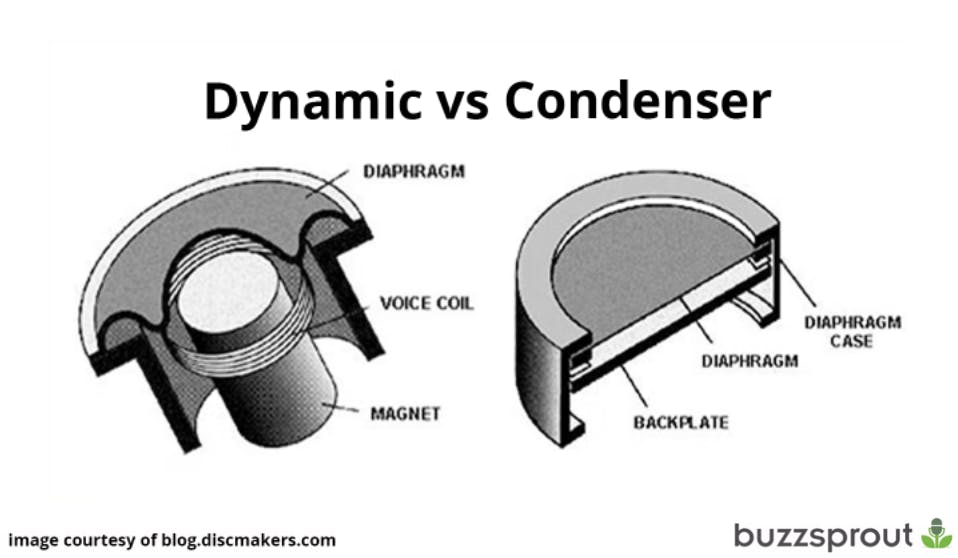 Microphones record audio via either active or passive listening. Condenser mics use active listening and pick up a wider range of frequencies with great accuracy and sensitivity. This sensitivity makes condenser mics better for recording music than spoken word.
Condenser microphones also require an external phantom power source like a mixer or interface.
Dynamic microphones use passive listening and pick up a smaller range of frequencies. These mics are less sensitive and better at ignoring ambient noise.
Note: All the mics recommended in this post are dynamic mics with a cardioid pickup pattern.
#3. Polar pattern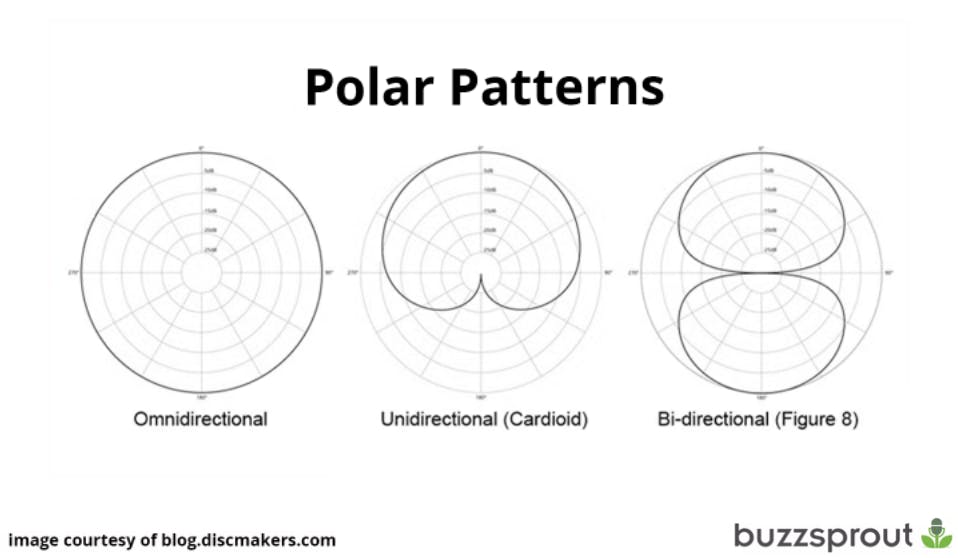 Polar patter or "pickup pattern" refers to a mics directionality. A polar pattern can be bi-directional, omnidirectional, or cardioid.
A cardioid pickup pattern is good for podcasting because it emphasizes the sound from the front of the mic and ignores sound from the rear and sides.
Some podcasters want to use an omnidirectional or bidirectional mic (like the Blue Yeti) to record multiple people on one mic. But, the mic has low legs, so each guest would have to bend down to get a quality recording.
Best budget podcast mics
Disclosure: Some of these product links are affiliate links, which means Buzzsprout might receive a small commission if you decide to purchase them.
Samson Q2U (Buzzsprout's top pick)
Price: $59
Hookup: USB and XLR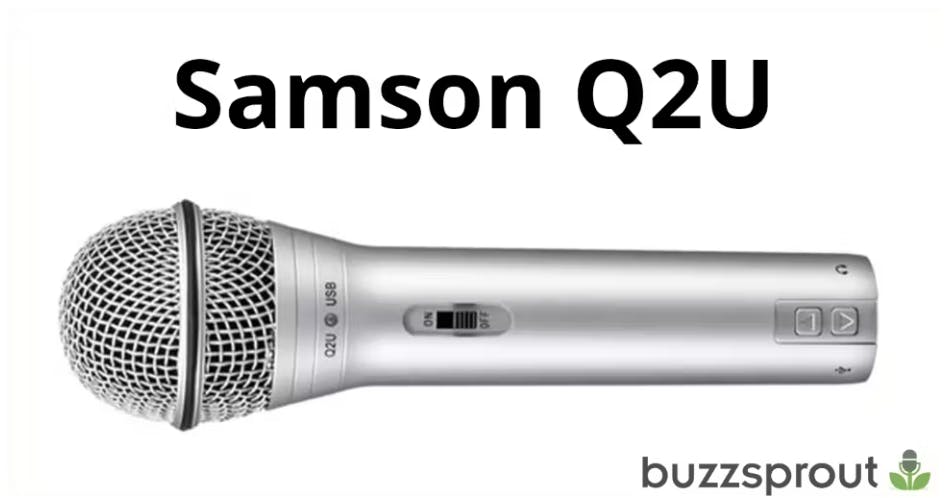 The Samson Q2U is our top pick for beginner podcasters because of its price point, functionality, and resonant, full sound. Despite it's price point, it's a solid option for even pro-level podcasters.
The Samson Q2U features both XLR and USB connections and has a built-in headphone jack for zero-latency monitoring (no delay).
The Q2U comes with an XLR cable, a USB cable, a mic stand, and a foam pop filter to minimize plosives.
Price: $99
Hookup: USB and XLR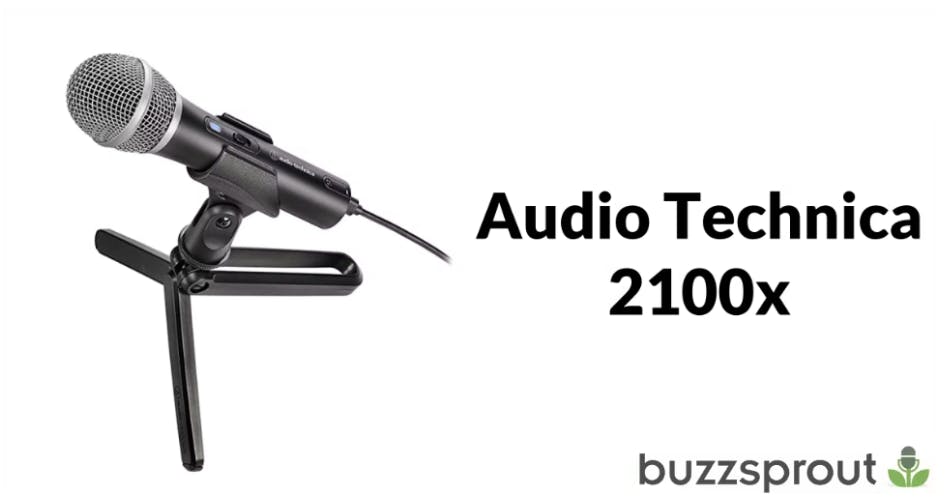 The ATR2100x is more expensive than the Samson and delivers comparable results. It has excellent sound quality comparable to high-end mics.
The ATR2100x has a built-in headphone jack so you can monitor your audio from the mic. You can also adjust the headset volume with controls on the bottom of the microphone.
The mic comes with a stand, and all necessary cables. It's compatible with Mac and Windows and works well if you use recording software like Zoom.
Price: $92.69
Hookup: XLR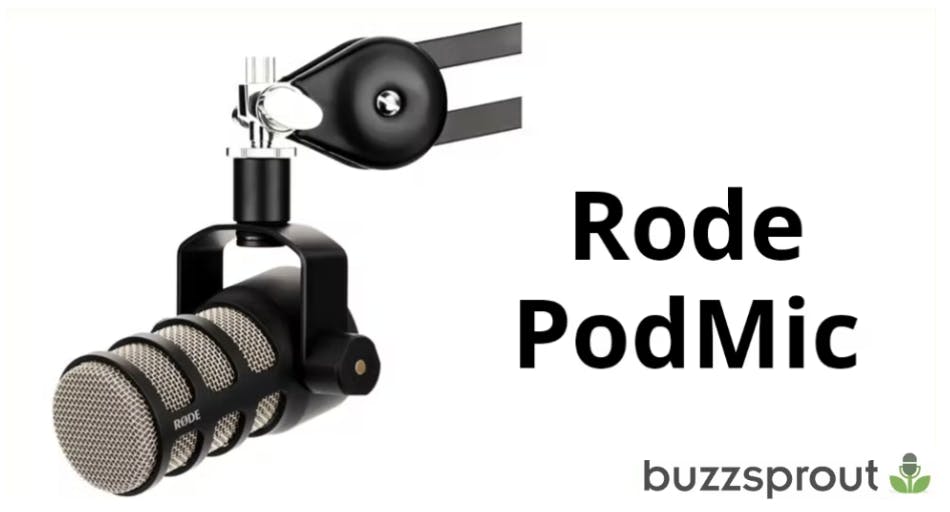 This entry-level XLR mic is designed specifically for podcasting with several high-end features.
The PodMic has a built-in shock mount to prevent bumps and vibrations from affecting your audio. And the built-in pop filter cuts down on pesky plosives.
The PodMic has a brighter tonal quality compared to the previous two mics, which some podcasters think makes for a crisper, sharper recording.
Best mid-range podcast mics
Price: $229
Hookup: XLR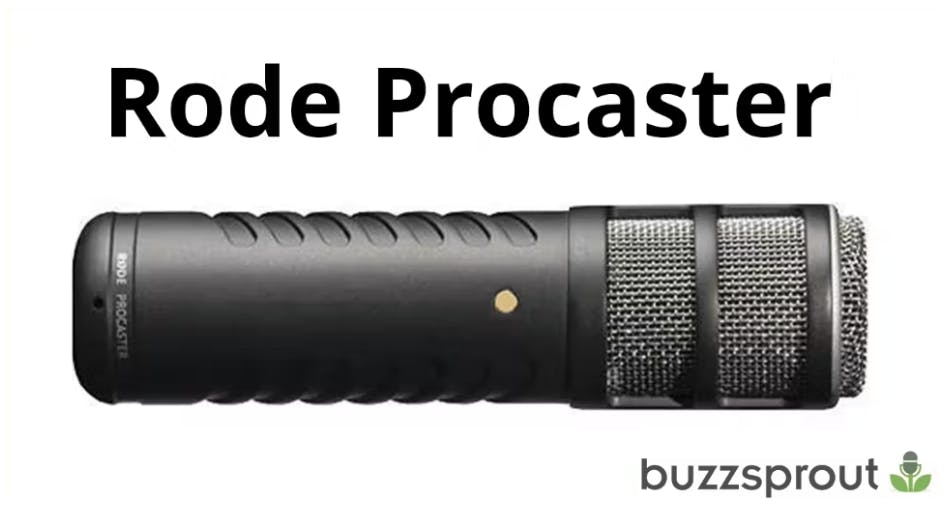 The Procaster is a professional broadcast microhpone that features a tailored-for-voice frequency response making it ideal for voice recording.
It has an internal pop filter but it isn't fantastic. We recommend picking up an external windscreen or foam cover to reduce plosives.
If you want an XLR mic, we think this is one of the best values for your money.
Price: $179
Hookup: USB and XLR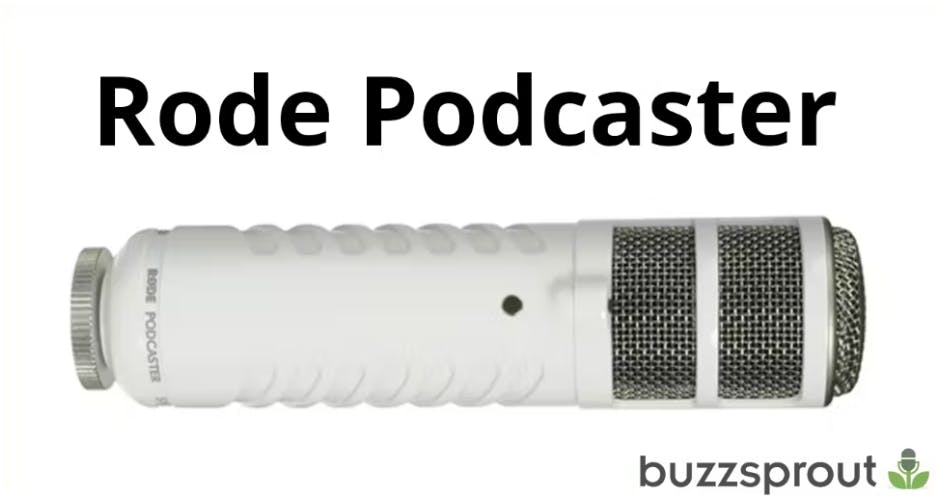 The Podcaster is considered the Procaster's brother, and is one of the higher-end USB microphones on the market.
The Podcaster features the same internal compoennts and frequency response as the Procaster with the simplicity of a USB connection.
Price: $249
Hookup: USB and XLR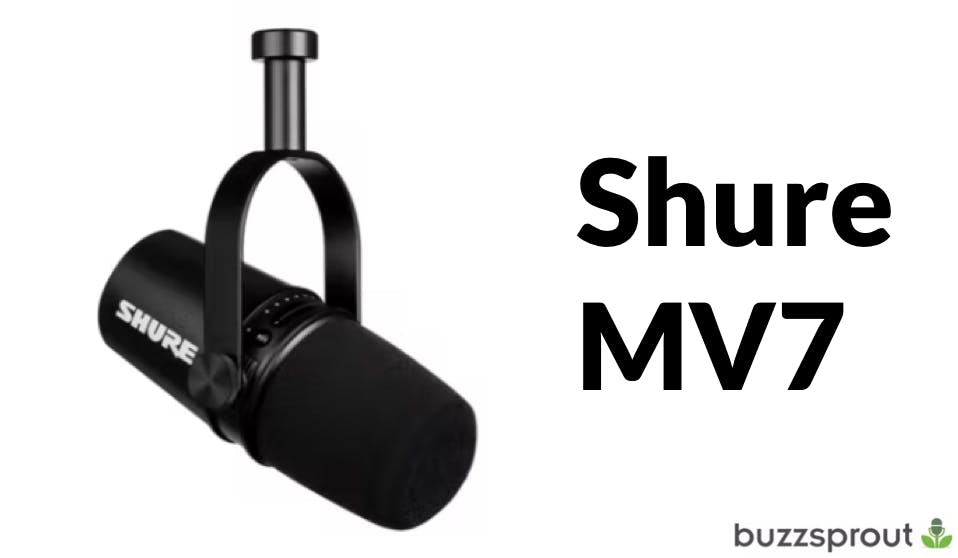 We think this versitile mic is the most complete USB podcast mic out there. It has unique features, great sound, and looks great on a boom arm or mic stand if you record video.
It has a touch panel on the body of the mic that lets you adjust the gain of the mic and the volume of your headphone output. However, this feature only works if you use a USB cable.
Best pro-level podcast mics
Price: $329
Hookup: XLR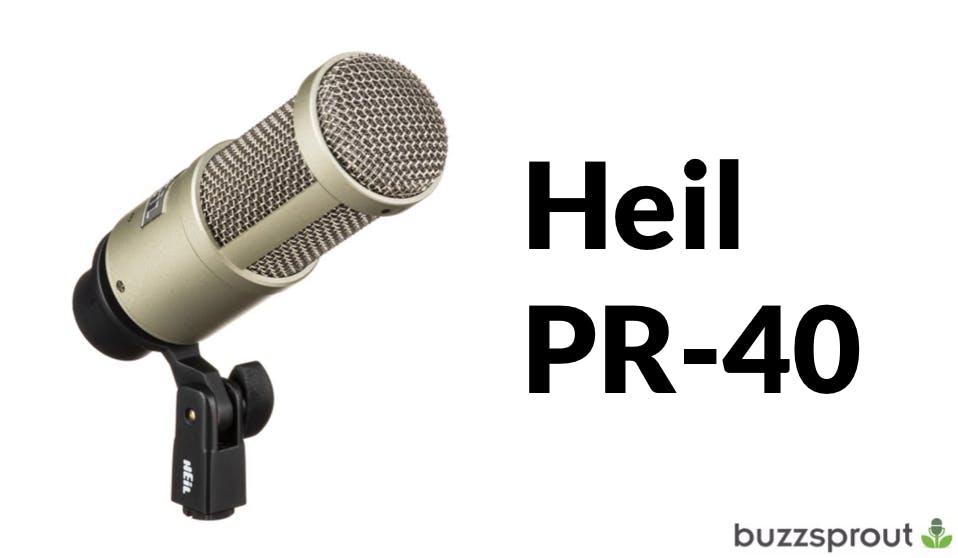 The Heil PR40 is one of the most recommended professional podcast mics. It's compact, exceptionally durable, and comes in a range of color options to match your podcast's branding.
This is a more expensive option, though, and doesn't have as much versatility as other XLR options.
The mic is expensive on its own, requires an interface, and is only compatible with a Heil-specific shock mount that costs $100. We think the Procaster is a better mic at a cheaper price point with more versatility.
Price: $399
Hookup: XLR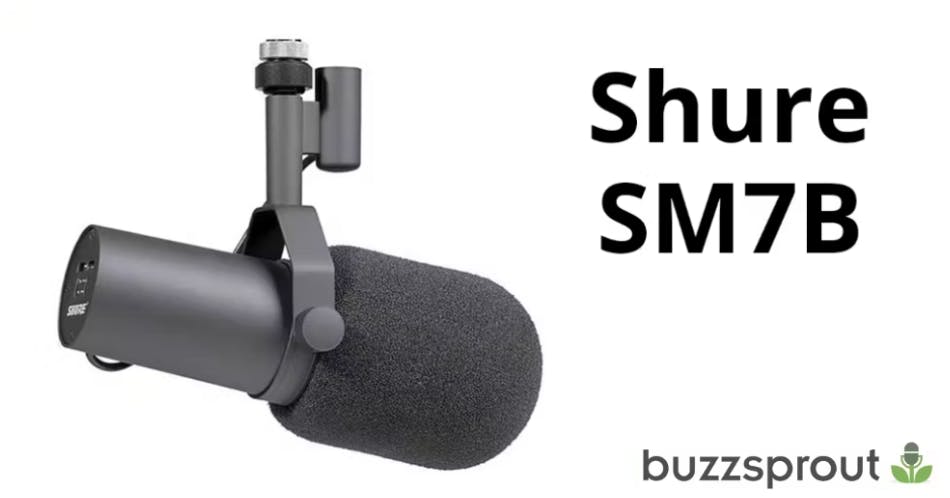 If you want the most professional mic money can buy, go with the SM7B. It's one of the most popular podcast mics on the planet, popularized by podcast hosts like Joe Rogan.
The SM7B tends to pick up more background noise that other professional mics, so you'll need to invest in quality sound panels in your podcast studio to get the best results.
This is also a quieter mic, so you'll need a preamp like the Cloudlifter for the best results.
Price: $449
Hookup: XLR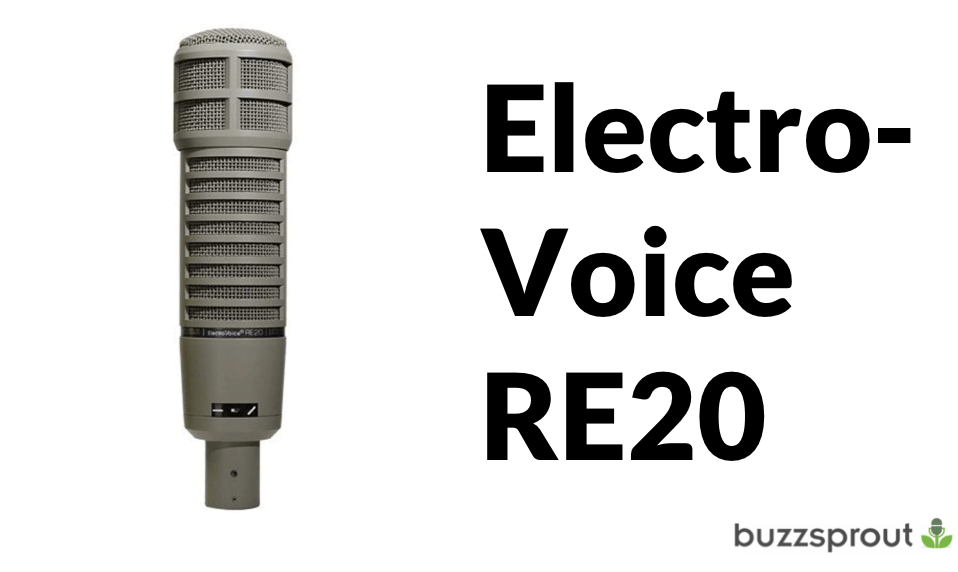 The RE20 is a popular broadcasting mic and gets high ratings for its versatility in both music and spoken word. It has a smooth, controlled tone and works great for podcasting and voiceover work.
The RE20 features an internal shock mount to reduce vibration-related noise and a substantial internal pop filter to minimize the proximity effect.
Some people prefer this mic to the SM7B for its brighter tone and overall sound quality. Like the SM7B, the RE20 is a quiet mic and requires a preamp.
Other types of podcast microphones
Don't have a traditional podcast setup? These mics might be a good option if you live stream, record on the go, or record using your smartphone.
Why we don't recommend the Blue Yeti or Blue Microphone's Snowball iCE
Both of these mics are popular recommendations. They each have convenient USB connections and the Blue Yeti has various polar pattern options and a built-in headphone jack.
Both are condenser mics, so they'll pick up more background noise and require a more controlled recording environment.
Why we don't recommend the Blue Yeti USB:
You have to speak closely into the mic. Technically, the mic's bi-directional and omnidirectional polar patterns let you record multiple people at once. But, you have to get close to the mic to get a good result. You'll get a better recording if you give each guest their own mic.
Hollow, nasal tone. The tone of this mic leaves a lot to be desired, compared to other mics on our list.
Why we don't recommend the Snowball iCE:
Subpar sound quality. In addition to a lot of background noise, the Snowball struggles to capture quality audio. The Samson Q2U is vastly superior.
Poor ergonomics. Like the Blue Yeti, this mic has a built-in, desk stand. But even though it's adjustable, it has low legs, and you'll have to bend down to get close to it while speaking or hold it in your hand.
Which mic is right for you?
Your podcast mic is an important part of your podcast setup, but don't stress. All the mics on this blog will give you quality audio paired with good mic technique and the right environment.
If you're just getting started and are on a budget, we suggest going with the Samson Q2U. If you want a higher quality setup that will last for years to come, spring for the Rode Procaster or Shure SM7B.
Alban Brooke
Alban Brooke is the Head of Marketing at Buzzsprout and the co-host of Buzzcast. Have any questions about this guide? Reach out on Twitter.
FAQ
What podcast mic do most podcasters use?
XLR mics are the most popular kind of microphone on the market, but a lot of podcasters also use USB mics. USB mics have excellent audio quality as well and don't require an audio interface to use.
What microphone does Joe Rogan use?
Joe Rogan uses the Shure SM7B. This is a dynamic XLR mic with a cardioid polar pattern and one of the most popular mics in the broadcasting space.
Is a dynamic or condenser mic better for podcasting?
Dynamic mics are better for podcasting because they pick up a smaller range of frequencies which helps eliminate background noise. Condenser mics pick a broader range of frequencies and are better for recording music.
Which Blue Yeti microphone is the best for podcasting?
We don't recommend the Blue Yeti for podcasting because it is a condenser mic, so it picks up a lot of background noise and requires a well-controlled environment. You also need to speak very close to the mic if you want to record more than one person at a time.