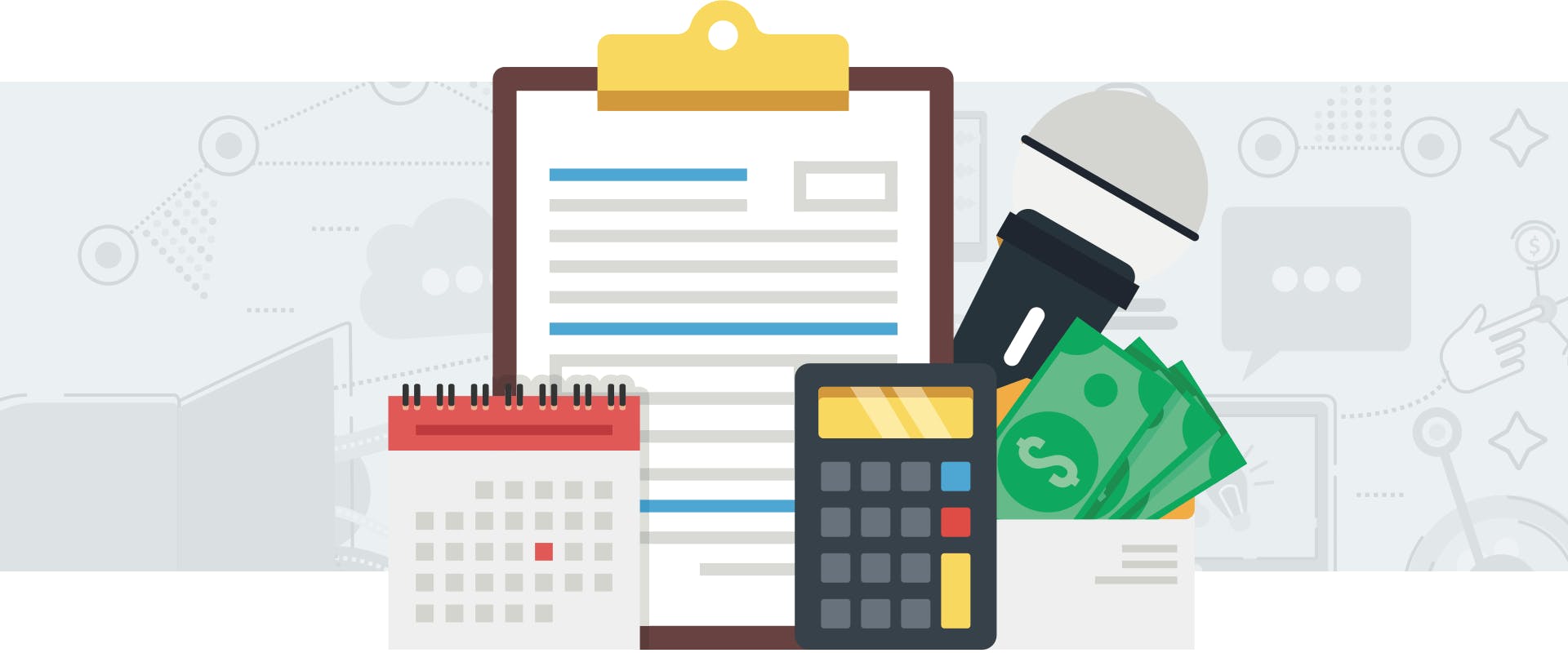 How Much Does Podcasting Cost?
Are you thinking about starting your own podcast? Maybe you're looking for a creative outlet and starting a podcast seems like a fun way to talk about what's important to you. Perhaps you've been blogging for a bit and you want to amplify your message by having a podcast as well.
Whatever your reason, podcasting is on the rise and now is the perfect time to get started.
So how much does a podcast cost to start?
Well, one of the great things about podcasting is that it doesn't actually cost that much to start. You can create a high-quality podcast on a shoestring budget, connect with your listeners, and start making an impact right from the comfort of your own home (and you don't even have to change out of your pajamas to do it!).
"But there are so many options out there," you're probably thinking. "How do I get my feet wet without buying a bunch of gear I end up never using?"
Fear not! Let's break down the basics of what you need to get started so you can confidently pull the trigger on what you need and focus on getting your podcast out into the world.
As long as you have a computer, you can buy everything you need for less than $100 and come out on the other side with a high-quality podcast.
Disclosure: Some of these product links are affiliate links, which means Buzzsprout might receive a small commission if you decide to purchase them.
1. A Microphone
It goes without saying, but if you're going to start a podcast you'll need a microphone. Not too long ago you would've had to trade an arm and leg to get a microphone with decent sound quality, but not anymore!
There are some great options that would fool even the most discerning listeners into thinking you had your own professional recording studio. With that being said, there is one microphone that we believe stands above the rest as the go-to microphone of choice for new podcasters.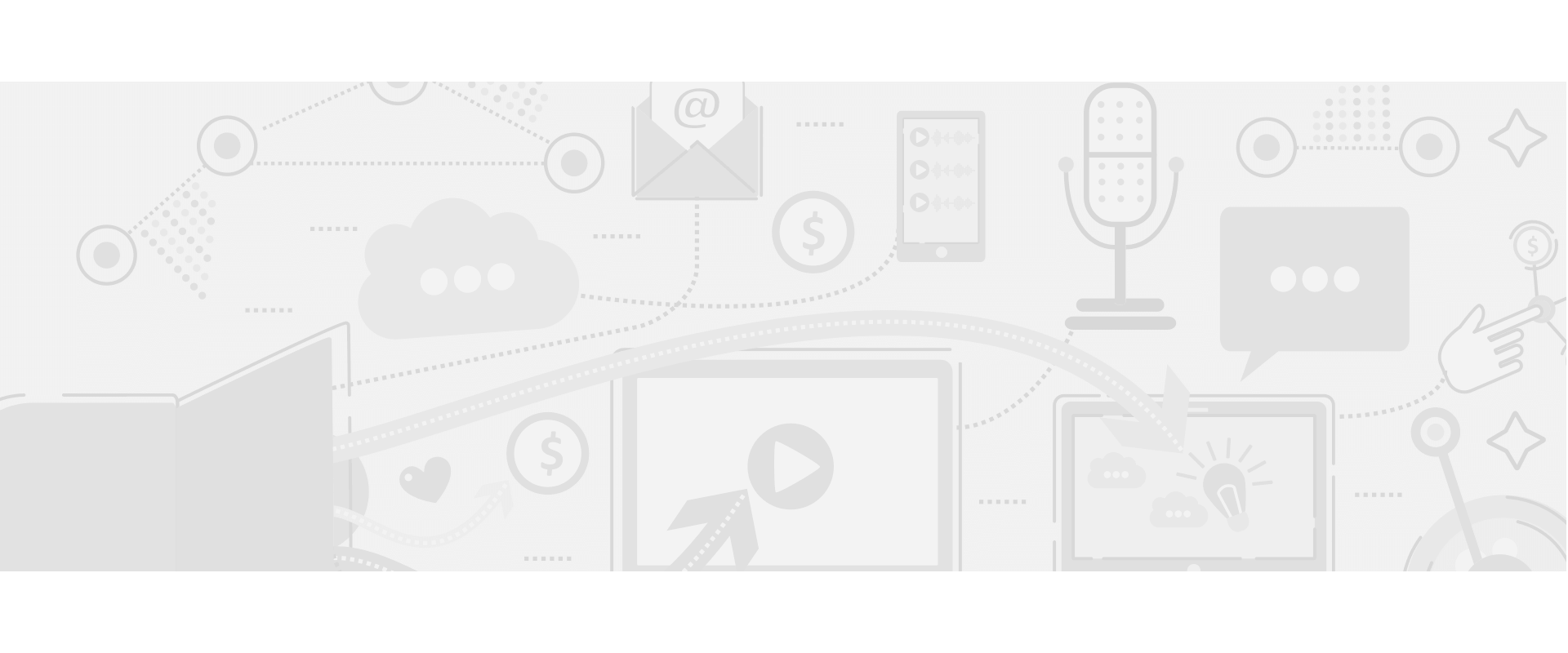 There are a couple of reasons why we're fans of this affordable microphone.
USB or XLR? It has both!
Most microphones have either a USB or XLR connector on the back. XLR is the audio industry standard and is used by rock bands, radio stations, and artists around the world.
The main drawback with an XLR microphone when you're first starting out is that you need to buy a bunch of other gear to connect it to your computer. Not ideal.
A USB microphone allows you to plug your microphone directly into your computer, eliminating the need to go out and purchase a mixer or USB interface. A popular option with podcasters, having a USB microphone streamlines your home studio setup and works well with long-distance recording software like Squadcast or Skype.
The ATR2100 is unique because it has both connectors! You can start out using the USB connector and then switch to XLR as you continue to invest in your podcast down the road.
It picks up your voice and not your neighbor's lawnmower
Because the ATR2100 is a dynamic microphone with a cardioid polar pattern, it's great at recording your voice to the exclusion of everything else. (Dynamic refers to how the microphone converts your voice into an audio signal that can be captured by your computer. A cardioid polar pattern just means that the microphone specializes in recording what's directly in front of it.)
Chances are you don't have a soundproof room in your home or apartment. Because of how the ATR2100 is designed you don't need one.
You can be chilling on your couch, sitting in your office, or recording in a hotel room and your audio will still sound great no matter what. Even if your neighbor is going to town on their shrubs next door, this microphone is designed to focus on your voice so you don't need absolute silence when you go to record.
Built-in headphone jack
Audio engineering 101 dictates that you monitor your sound as you record. Many wonderful interviews and conversations that would have made podcast gold are relegated to the scrap heap because something wasn't plugged in correctly. You never want your microphone to be the reason you can't use an audio recording!
By having a headphone jack built right into the microphone you can monitor how you sound as you record, so you know that once you're done it'll turn out exactly how you want it to. This is not a common feature for most microphones, so all the more reason why we can't say enough about the ATR2100!
*To get the best possible audio quality with your ATR2100 we recommend picking up a foam cover ($3) or pop filter ($10). This will cut down on your "P's" and "S's" and help you sound like you're in a professional recording studio.
Not a fan of the ATR2100? Check out this roundup of the best podcast microphones for more expert recommendations.
2. Software
Once you've got your microphone it's time to start recording your first podcast episode. For that, you're going to need a simple audio editing and recording software program on your computer. Here are two free options we recommend for when you're first starting out.
GarageBand (Mac)
If you have a Mac computer or laptop you've already got some great software ready for you to use! GarageBand allows you to layer multiple tracks, add an intro and outro to each episode, easily add audio files, and export your file into a wav or mp3 file.
You can also record directly from your microphone into GarageBand, eliminating one more step in the process to create each episode.
Here's a great YouTube video put together by Pat Flynn that outlines how to get GarageBand set up and ready to use for your podcast.
Audacity (Windows + Linux)
Audacity is an open-source software program (like Firefox for the internet) that is the go-to for many professional and amateur podcasters. It's available for Mac, Windows, and Linux so just about everyone can download it.
Even though it's free, Audacity packs many of the features you would expect to see in more expense audio editing software.
Like Garage Band, Audacity will let you layer multiple tracks, edit your recordings, export your episode into a number of different file extensions, and record directly from your microphone.
If you have a Windows or Linux computer, Audacity is a great option. Here's an article on how to setup Audacity for your podcast.
3. Hosting
Once you've exported your first podcast episode you'll need somewhere for it to live. There are many different platforms where you're listeners will want to listen to your podcast and you want to be on all of them.
A podcast hosting service allows you to distribute your podcast to all of the major platforms instantaneously and you only have to upload it one time.
Here at Buzzsprout we pride ourselves in being the easiest way to host, promote, and track your podcast. We give you everything you need to get started without charging you for tools that you'll never use.
You can get started for free and we'll walk you through everything you need to do to publish your first episode. We even help you submit your podcast RSS feed to podcast apps like Apple Podcasts (formerly iTunes), Google Podcasts, Spotify, and TuneIn (for Amazon devices).
Other podcast hosting companies include Libsyn, Blubrry, Simplecast, and Transistor.
4. Artwork
Once you've recorded your first episode and have chosen which podcast hosting service you're going to use, it's time to create your podcast thumbnail.
Think about the last time you walked through a book store, which books did you stop and pick up off the shelf? Chances are they were the ones that had an eye-catching cover or a bold title that jumped off the shelf and said "read me!"
As your potential listeners are scanning available podcasts in their podcast app, your podcast artwork is your first impression. Having a cheesy thumbnail is a dead giveaway that your podcast probably isn't worth listening to, but there's a super affordable option that we recommend every new podcaster look into.
Fiverr.com
Fiverr is a website that specializes in affordable graphic design with packages starting at just $5 USD (hence the name). There are professional graphic designers that can create a stunning thumbnail for your podcast for less than the price of a Starbucks Frappacino.
Just type "podcast artwork" into the search bar and poke around until you settle on a designer that you like.
Read this guide on how to create podcast artwork when you start working with a designer.
Total cost to start a podcast: $89
Microphone: Audio-Technica ATR2100 and Foam Cover ($64 + $3)
Software: Garage Band or Audacity ($0)
Hosting: Buzzsprout ($0 — $12/month)
Artwork: Fiverr (~$10)
Now that you know exactly what you need to get your podcast off the ground it's time to take action. Set yourself a deadline to publish your first podcast episode and write it down. Indecision and inaction are your biggest obstacles to reaching your listeners and making a positive impact in their lives.
Don't wait. Create a podcast you love, that brings tremendous value to your listeners, without breaking the bank.