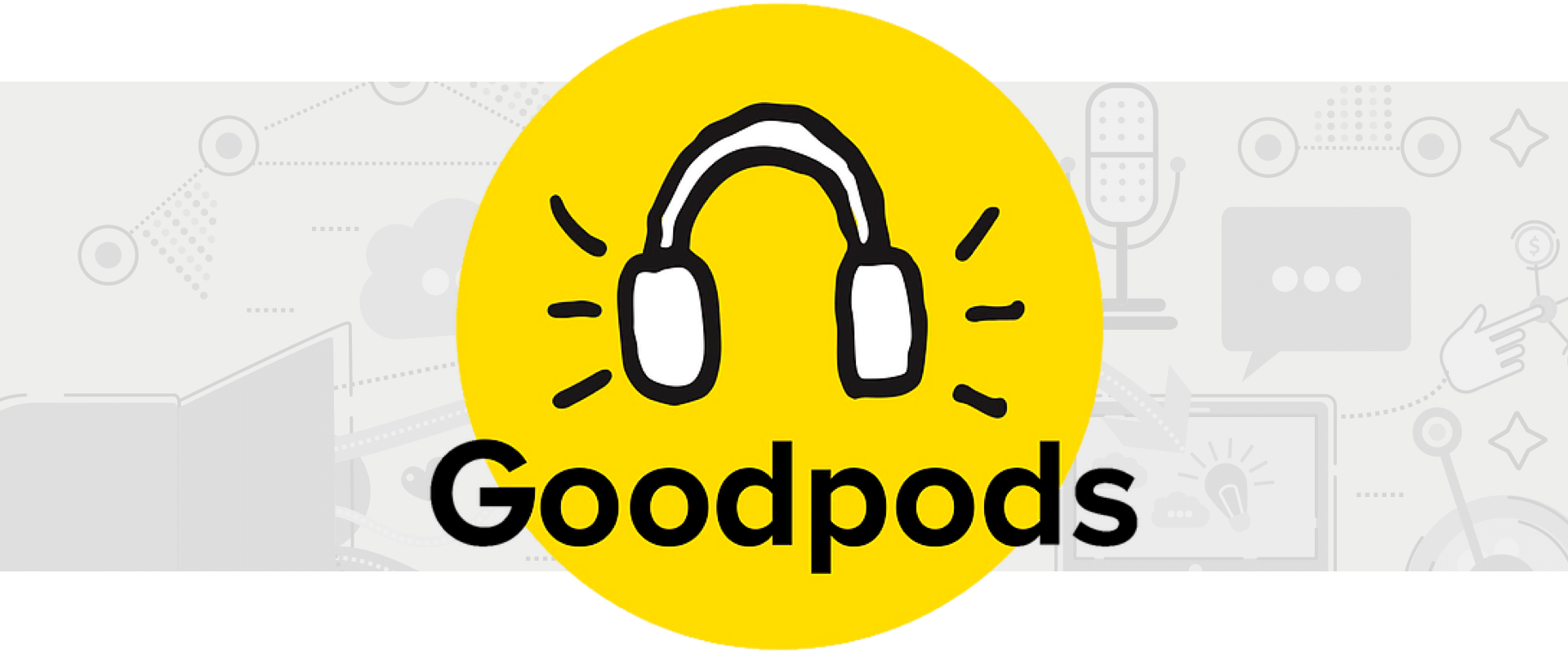 Goodpods Review & Walkthrough
One of the top issues facing podcasters is how to grow their audience and influence. Without large marketing budgets, independent podcasters have to find creative ways to get the word out about their shows.
This is the problem former NBC News anchor and podcaster JJ Ramberg and her team have tackled with their new social podcast network -- Goodpods. Their thought: people go to Goodreads for friends' book recommendations, and Instagram for friends' lifestyle recommendations. Shouldn't there be something like that for podcasts?
And it seems to be working! Podcasters are reaching new listeners as friends are following friends and discovering shows that they never would have found on their own.
Equally exciting, several top influencers including Dan Harris, Rachel Hollis, Kim Kardashian, Alisyn Camerota and Gretchen Rubin and brands like The Today Show and Entertainment Weekly have signed up and their audiences are sure to follow -- giving smaller podcasters an opportunity to tap into a huge pool of listeners.
Also, in addition to growing their audience, podcasters can actually see who listened to their shows, episode by episode, and engage with them.
Create your podcaster profile
To create your podcaster profile, download the Goodpods app on your iPhone (Goodpods is currently only available on iOS in the US and Australia. Goodpods told it will be available on Android and worldwide in about a week). 
Note: If you make a Podcaster profile, you still have access to all the features of a Listener profile, but if you want, you can choose to make two accounts to keep them separate.
Select Podcaster and follow the prompts to claim your podcast. 
If your show is on Apple Podcasts, Goodpods will automatically have it in their database, and your podcast will show up in search results.
After you select Claim Podcast, your show will appear in your podcaster profile.
Users can now follow your account, subscribe to your podcast, comment on episodes, and share your episodes on their profile!
Listeners who follow you on Goodpods will see each new episode you publish in their feed.
Underneath each episode, you can see which of your friends listened, and connect with other fans of the show.
To share or promote an episode, select Share Episode on the top right corner.
Type out your thoughts, and choose whether you want to post it to your feed, or just share it with a few friends.
Final thoughts
Also, it's still early. Goodpods appears to be on its way to solving the challenging problem of podcast discovery. The design is clear and simple, the team behind the app are seasoned entrepreneurs, and the app is fast gaining traction with podcasters, listeners and influencers. If they can pull this off, it will be a game-changer for the industry.
Let us know what you think!