You can think of your RSS feed as an address for your podcast! This is where all your data is kept and where your podcast lives. This page is not usually meant for your listeners to access your podcast, instead, directories use your RSS feed to access all of the content for your podcast and populate your listings!

Every Buzzsprout account comes with its own unique RSS feed that will hold the content for your podcast. You can find yours by going to the Directories page in your account and clicking on the RSS Feed tab. You may need your RSS feed when submitting to directories, using a website plugin, or working with sponsors!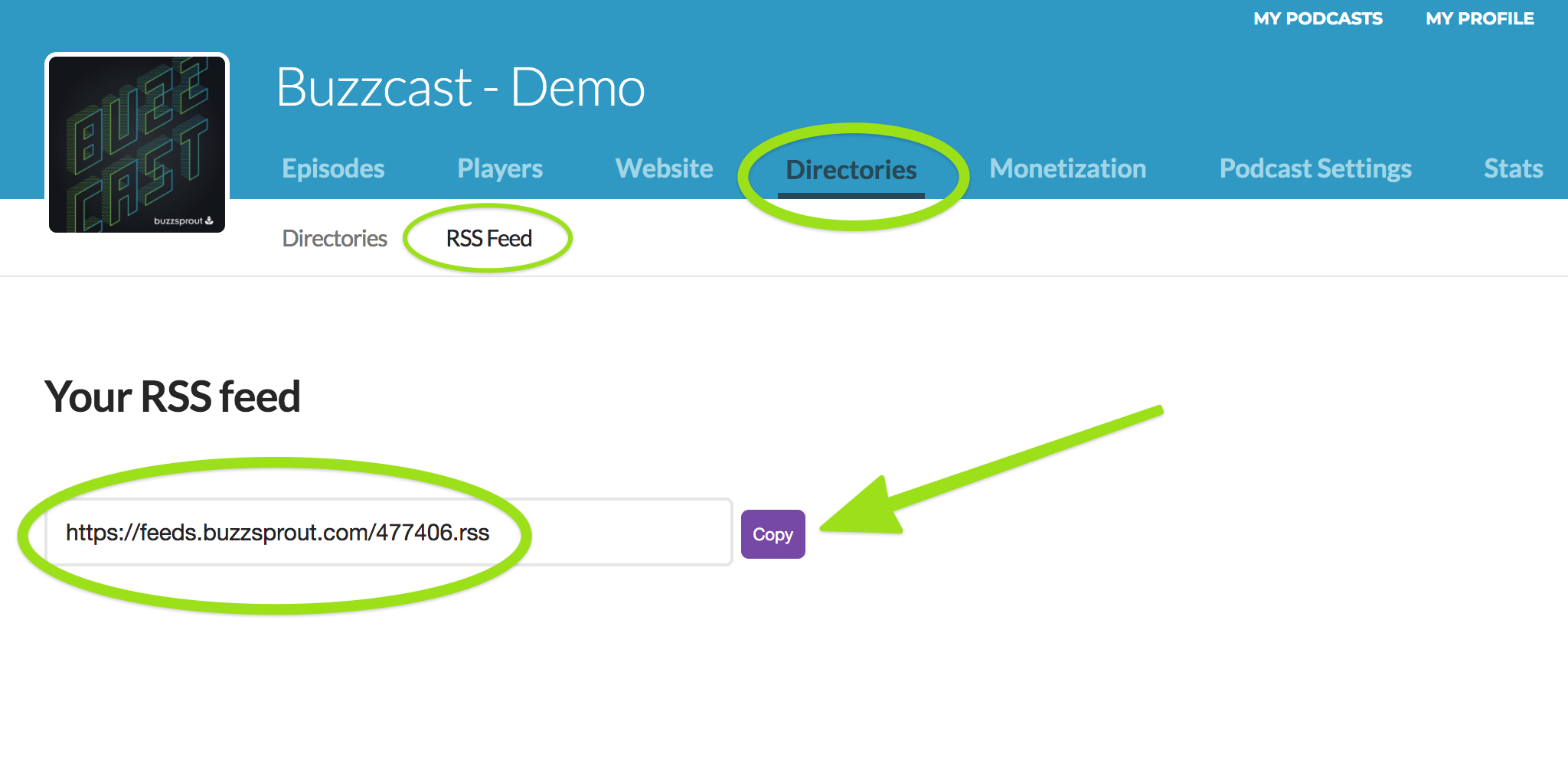 RSS_Feed_1
Note:
It's important to remember that because your RSS feed is like an address, there is only one RSS feed per podcast.