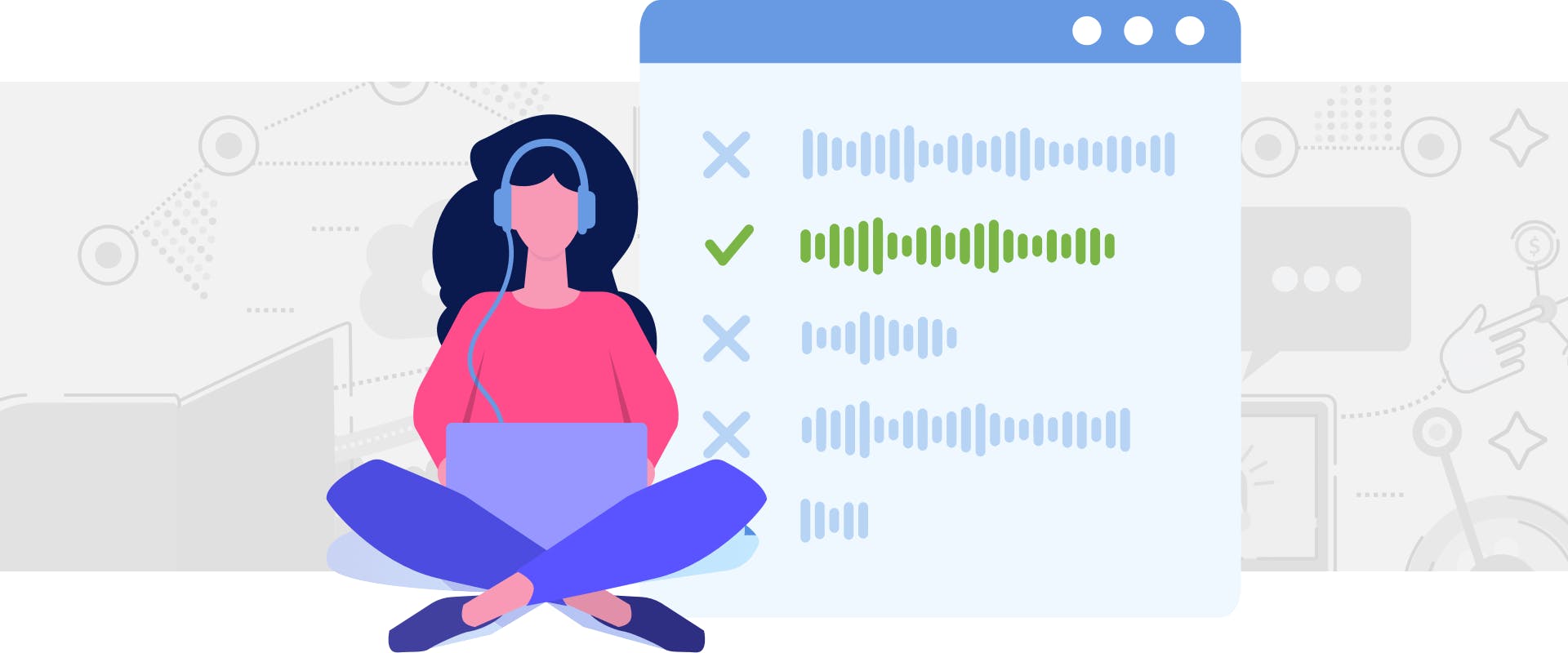 20 Unique Podcast Segment Ideas (With Examples)
It may be the 21st century, but the tendency for humans to tune-out during long stretches of uninterrupted information is still going strong.
That's why it's important to structure your podcast to keep your audience engaged and actively listening until the end.
A podcast segments is a sectioned-off part of your show that is dedicated to a certain topic or activity, similar to how radio shows have a live call segment, or a news update.
A well-placed segment (or two) can make your show more dynamic, keep you from falling into a rut, and help minimize listener drop-off.  
Should you add segments to your show?
Virtually every podcast episode has three main segments: an intro, main content, and an outro.
Adding more segments to this basic structure isn't required to make your podcast engaging, and plenty of long-form shows feature one continuous conversation (Joe Rogan Experience, H3 Podcast, etc.).
Consider adding segments to your podcast if:
Your stats indicate listener drop-off at a certain point in your episodes
You have a show that covers several unrelated topics, or you tend to switch gears often
You feel the need to break up heavy blocks of content
You want to make your podcast more interactive and dynamic
Below are some ideas to help you brainstorm; feel free to tweak these and tailor them to your own podcast's specific niche!
20 Unique podcast segment ideas
1. Noteworthy mention
Shine a spotlight on stand-out companies, solopreneurs, influencers, artists, technology, or travel spots.
Example: Pop Culture Happy Hour "What's Making Us Happy"
2. Podcast plug
Support like-minded podcasters by giving them a free plug on your show. You can include a brief interview with the host, highlight specific episodes, or simply tell your audience why the podcast you're plugging is worth their time.
Example: How I Built This 
3. Listener voicemail
Feature short interviews or voicemails left by listeners. Voicemails can include a short story related to a past show or testimonial, which illustrates something valuable they received from listening to your podcast.
Example: Podcasting Q & A
4. Games & trivia
Game segments work exceptionally well with a live show (and a co-host), but can easily be implemented in pre-recorded shows. Improv segments, trivia, and audience participation games can be fun to involve your listeners in your episodes.
Example: SaaS Breakthrough "Lighting Round Questions"
5. Question and answer
Answer a listener question in a segment specifically designed to engage your audience and create connections. Fielding listener questions can also help you get future podcast ideas.
Example: Help Me Be Me
Example: Gilmore Guys
6. Affiliate or sponsor interview
Interviewing an affiliate or sponsor lets your audience needs to know you believe in the product and aren't just after ad revenue. Featuring affiliates on your show creates a personal touch that adds credibility to the products and services you promote.
Example: The Birth Hour
7. Tips & tricks
Include a free tip or useful tidbit within each episode. Free advice and content is an excellent audience builder and a way to foster trust among your listeners. 
Example: Buzzcast
8. Featured quote or excerpt
Share a short excerpt or inspirational quote from an article, book, or other pieces of content. As long as it offers something of value to your listeners, it's fair game!
Example: Pop Culture Happy Hour
9. Flashback
Time travel with episode flashbacks to re-emphasize points you made in the past, update outdated information, and recycle old content.
Example: How I Built This
Example: The School of Greatness
10. Sneak peek of premium content
Show your listeners the bonus content you offer Patreon subscribers by giving them a free sneak peek! You can dedicate a whole episode to Patreon content or include a segment within an episode.
Example: The Big Ones
11. Ask the audience
Instead of answering questions, switch it up, and ask your audience an attention-grabbing question that lets them share their experience. You can also survey your listeners using free tools or an Instagram poll, and get ideas for new topics. (Leave a link in your show notes for easy access.)
Example: How I Built This
12. Latest news in your field
Establish yourself as a go-to resource for content related to your show by keeping on top of topical news and current events.
Example: NPR Politics Podcast  "Can't Let it Go "
13. Listener comment, tweet, or review
Engage your audience on social media and keep track of noteworthy comments, reviews, or tweets. Sharing this feedback serves as social proof, and helps build your reputation as a podcaster.
Example: Brand Party Podcast (3:09)
Example: Gilmore Guys
14. Fun/random fact
Take a deep dive into your show's subject matter by bringing to light hidden truths in a segment dedicated to facts and educational tidbits. Segments like these are a fun way to explore the ins and outs of a specific topic and share content listeners are unlikely to get anywhere else.
Example: The Eric Metaxas Show
15. Episode hashtag / audience challenge
Create a unique hashtag for listeners to use on social media to encourage interaction among your listeners. Hashtags help to continue the discussion about your podcast topic on another medium, raise awareness of your show, and attract new listeners.
Example: Help Me Be Me
16. Product review & recommendation
No matter the subject of your show, there are sure to be related products and services that can help your audience. And if you've built trust with your podcast listeners, they'll appreciate a relevant, honest recommendation.
Example: Buzzcast
17. Book/music/pop culture review
Establish yourself as a go-to resource for content related to your field by keeping on top of the latest news in your field.
Example: Pop Culture Happy Hour "What's Making Us Happy"
18. Guest interview
For a lot of hosts, podcast interviews are a weekly occurrence and the bulk of their episodes. But you can also feature short, occasional interview segments whenever you have a guest worth featuring.
Example: Buzzcast
19. Episode recap
In the Information Age, recapping your episode so they're more digestible is a helpful service to your listeners. End your show with a brief review and give your audience a few bullet points of your content's most salient takeaways.
Example: NPR's Life Kit
20. Tell a story
Of course, you can share an interesting story with your listeners whenever you feel like it, but giving an anecdote its own segment helps it stand out and makes the message easier to remember.
Other ways to keep your audience engaged
Incorporating segments into your episodes can spice things up and keep your content interesting. Check out these additional resources for more ways to hook your audience and improve your show!