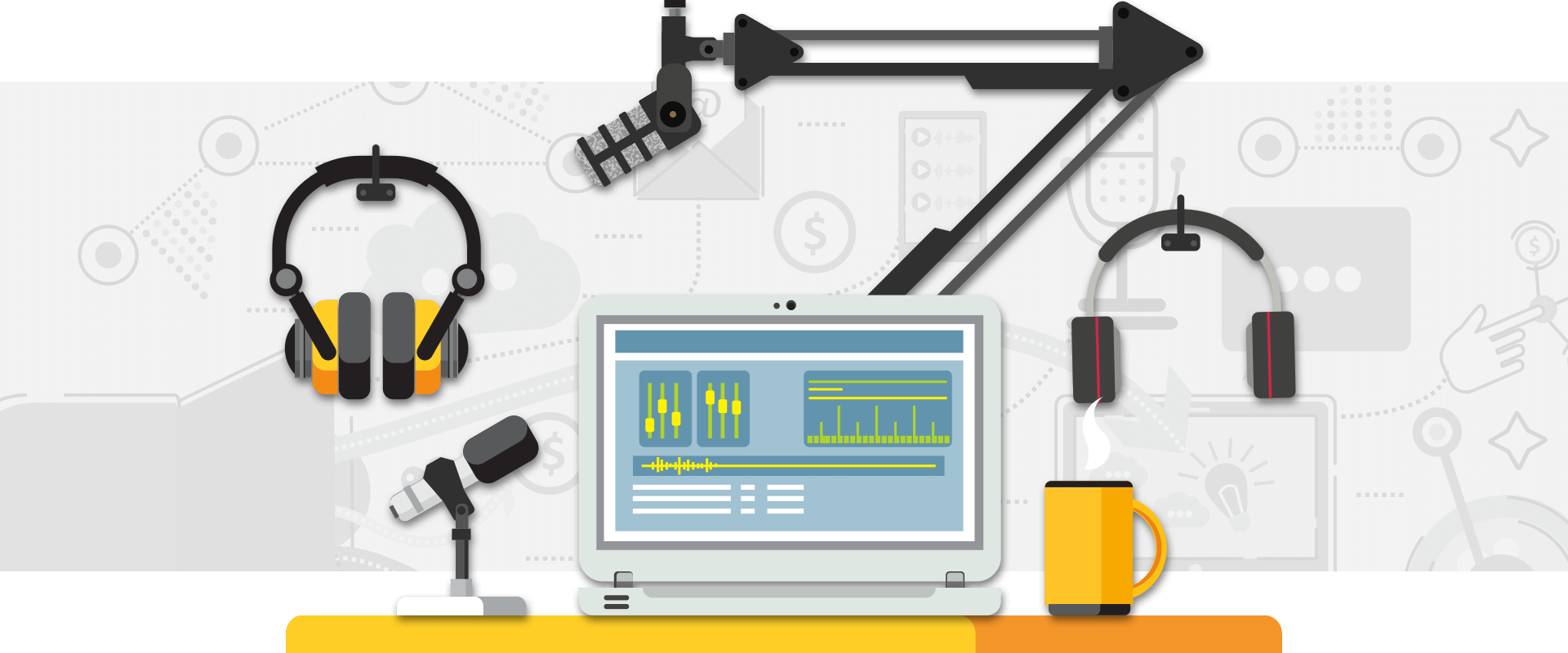 Rode PodMic vs Audio-Technica ATR2100
Last year Rode made waves in the podcasting community with the announcement of the PodMic, their new entry-level podcasting microphone. The folks at Rode were kind enough to send us an advanced sample to test and review so we could see for ourselves what all the hype was about.
The more we used the PodMic, the more we began to wonder "Could this unseat the Audio-Technica ATR2100 as the go-to microphone for new podcasters?"
So we put these two microphones head-to-head, PodMic vs. ATR2100, to see which one would claim the crown of "Best Microphone for New Podcasters."
Build Quality
When you first take the PodMic out of the box, you're surprised by how heavy it feels. The all-metal construction means it will be extremely durable and can withstand being thrown in a backpack, loaded and unloaded from your suitcase, and used on the go.
In comparison, the ATR2100 has good overall build quality, but its plastic pieces feel cheaply made. While durable in its own right, the ATR2100 feels like it was made with the leftover bits of a Playstation 1 when compared to the Cast-Iron Skillet that is the PodMic.
Winner: Rode PodMic
Features
Rode certainly knew what podcasters need when they were designing the PodMic, as evidenced by the built-in features they included. The PodMic features an internal pop filter, eliminating the need to purchase an external foam cover or pop filter to reduce the impact of "plosives" during recording. The PodMic also features an internal shock mount that does a serviceable job of minimizing the effect of vibrations such as typing on your keyboard, taking notes, or setting down your coffee cup on the table.
The ATR2100 does not have an internal pop filter or shock mount, but it has a few things that the PodMic is lacking. The ATR2100's strongest feature is the versatility of using an XLR or USB connection, giving you a lot of flexibility in your podcast setup. It also features a headphone jack in the rear of the microphone so that you can listen to your recording with zero latency (no delay). Most XLR audio interfaces will have a similar feature, but it's nice to have it in the microphone nonetheless.
Winner: Tie
Sound Quality
When using default recording settings, the PodMic has a bright, balanced sound that pretty accurately reflects your actual voice. This gives you a lot of flexibility in post-production if you like to achieve a particular "sound" in your podcast but also sounds great right out of the microphone.
In comparison, the ATR2100 has a full sound with a noticeable emphasis on lower tones. This makes your voice sound fuller than it actually is, a bonus for some, but not enough to be distracting to any of your listeners that aren't audio engineers. When put head-to-head in a blind sound test with microphones costing hundreds more, the ATR2100 consistently finishes near the top.
Winner: Rode Podmic
Price
In calculating the cost to implement each of these microphones in your podcasting setup, we included all the gear you would need to achieve similar features. For instance, the ATR2100 does not have an internal shock mount so you would need to purchase an external shock mount to compensate.
Important disclosure: Some of the links below are affiliate links, which means that if you choose to make a purchase, Buzzsprout will earn a commission. This commission comes at no additional cost to you. Please understand that we have experience with all of these products, and recommend them because they are helpful and useful, not because of the small commissions we make if you decide to buy something. Please do not spend any money on these products unless you feel you need them or that they will help you achieve your goals.
Rode Podmic
ATR2100
The ATR2100 does include a small microphone stand, but you'll need to invest in a nicer stand to bring the microphone close to your mouth and get the best sound quality.
DS1 Stand Alternate
The Verdict
Buy the Audio-Technica ATR2100 if:
You are doing a Solo podcast and only need one microphone
You conduct all your interviews online using a tool like Zoom or Zencastr
Buy the Rode PodMic if:
You record 2+ people in the same room
Already have (or plan on investing in) an XLR podcast setup
You record video (the PodMic looks more professional)
Both of these microphones are fantastic options for podcasters, so no matter what your current setup is it's hard to go wrong with either one.