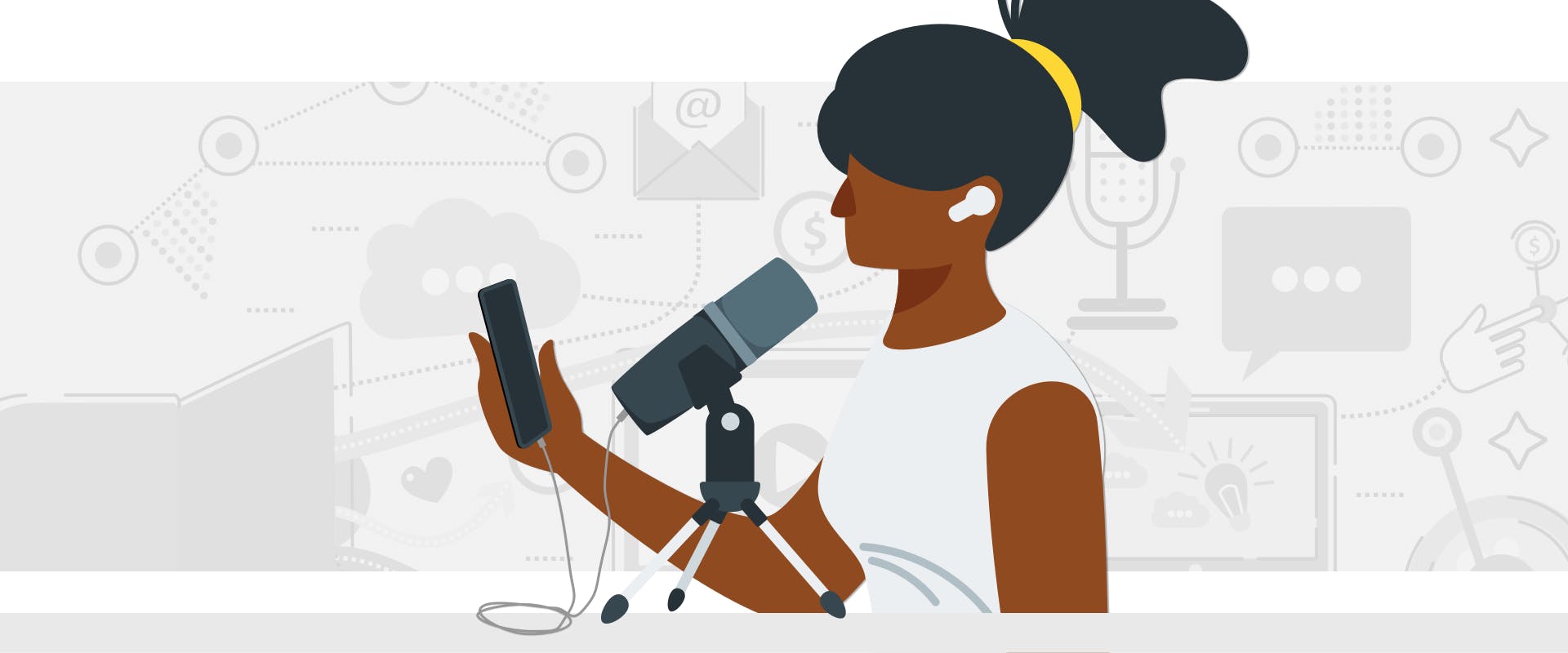 How to Record Phone Calls for Podcasts
Unless you have a scripted podcast or an audio drama, you'll probably interview a guest at some point in your show. Knowing how to record podcast phone calls an important skill to have to make your own podcast the best it can be. 
While the process is relatively simple, some methods work better than others, and it's important to pick a reliable recording method. The last thing you want is to snag an interview with a high profile guest only to have lousy sound quality, or lose the audio file altogether.
Here are some tools to help you record podcast interviews, so they sound professional, are easy on your guest, and simple for you.
The pros and cons of phone calls/remote interviews
Ideally, every guest you interview would be in your recording studio with you, face-to-face, but it isn't always possible to schedule an in-person interview. Often, your guest will be squeezing you into their busy schedule, so it's in your best interest to make the process of interviewing as convenient as possible for them.
Pros:
Your guest is more likely to agree to an interview: By having the ability to do a remote interview, it makes it more likely your guest will agree to the interview and increases your chances of booking an in-demand guest. 


Phone calls can encourage a more relaxed environment: It's common for podcasters to think remote interviews aren't as intimate or authentic-sounding as in-person conversations. But some veteran podcasters, like Tim Ferris, believe the opposite is true.

If you are interviewing a guest remotely, you have the option of looking at your notes without making your guest nervous (assuming it's an audio-only interview). Sometimes a simple phone chat puts your guest more at ease, allowing for more authentic conversation.
Your guest doesn't have to be tech-y: Recording a podcast phone-call only requires your guest to answer their phone, keeping confusion and frustration to a minimum. If you happen to have a tech-savvy guest, you have the option of recording a double-ender using long-distance interviewing software. You'll get much better audio quality this way, and will have an easier time editing in post-production.
Cons:
There's risk: Anytime your interview depends on a stable internet connection or a cell signal, you run the risk of dropping the call, or encountering frustrating sound issues and cutting out. 
Reliable equipment costs money: While there are plenty of free options available, if you want high sound quality and peace of mind your recording won't be lost, it might require a paid subscription or an up-front investment in hardware.
Compressed audio quality: Your phone-call audio quality is depending on factors like wireless signal and service provider. Phone calls are compressed anywhere from 12.2 kb/s to 4.75 kb/s, depending on those factors, making it hard to predict how the quality will be on any given call.
How to record a quality phone call with a guest
There are several ways to record a podcast phone call, and the method you choose will depend on what is most important to you. We broke down the options based on our number one hardware and software recommendations.

Pro tip: For optimum sound quality, export your files as a .wav or mp3.
Our top hardware recommendations: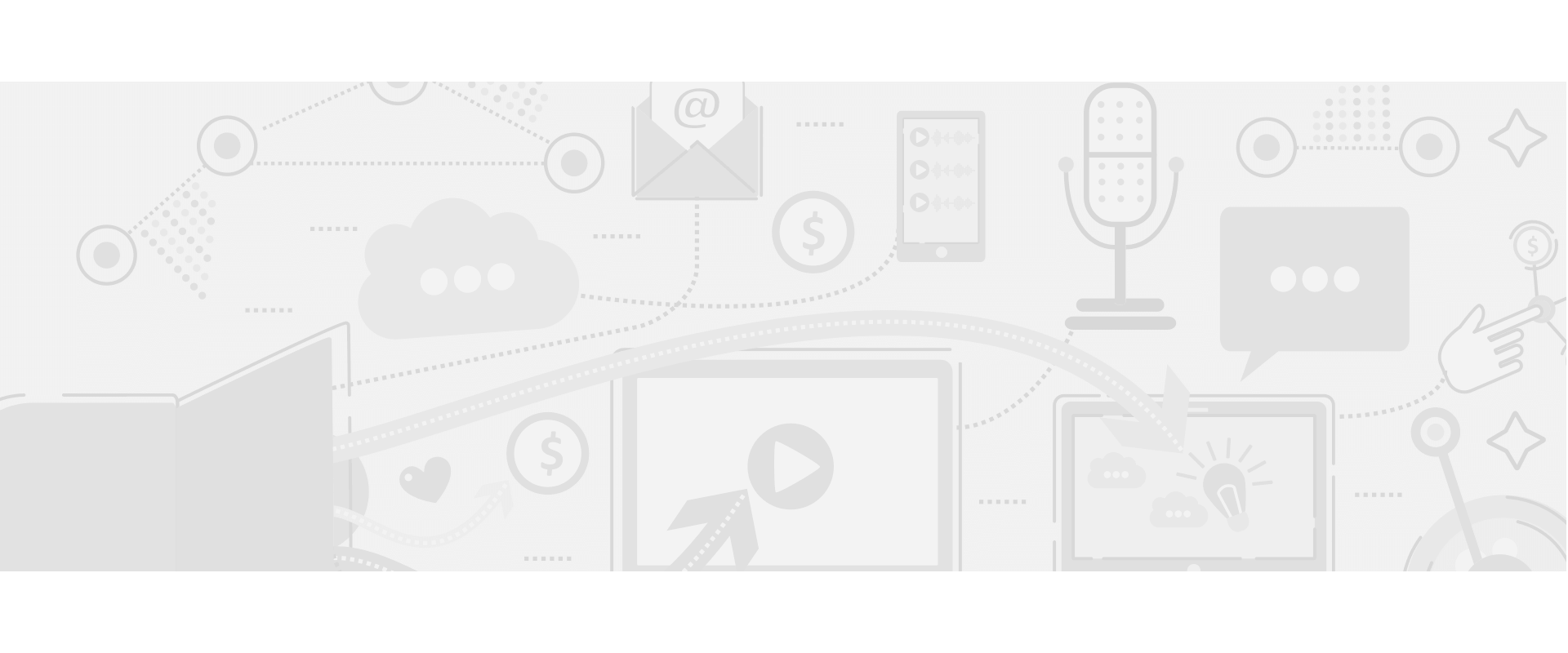 Hardware is an excellent option for podcasters who want a handheld recorder that is reliable, simple to operate, and able to record quality audio. If you go this route, we recommend investing in the Zoom H6. At roughly $330, it can record to four people simultaneously with its combo connectors, and save each person's track as a separate, high-quality file directly to its SD card. 
(We think the Zoom H6 is the best handheld recorder for the money, but if you have another brand of field recorder, you can still use the steps below to record a call.)
What you'll need:
Steps:
#1 Set up the call 
Start by plugging the 1/8" end of your cable into the same-sized output on your smartphone. Next, connect the 1/4" side of the cable to the connector of your handheld recorder. 
Plug your mic into its input in the recorder and plug your headphones into the Zoom H6 as well, so you can adjust the volume and gain accurately. As a default, set your gain to -12 to start.
Before you make your call, it's a good idea to do a test run, especially if it's your first-time call recording. Play some music on your phone, or make a phone call to a friend to check the levels and make any adjustments needed.
#2 Start the call
Press the record button and give your guest a call. If you did the test run in step #2, your sound should be stable for the duration of the interview. However, you might need to maintain the audio throughout the call to make sure your levels are even. Before using this recording method, it might be helpful to brush up on good mic technique and how to optimize sound quality. Then, you can start recording!
#3 End the call/retrieve files
The Zoom H6 records directly to its SD card, making post-production much easier than editing a flat file. After recording, either take the SD card out or plug the device into your computer via USB to retrieve the files.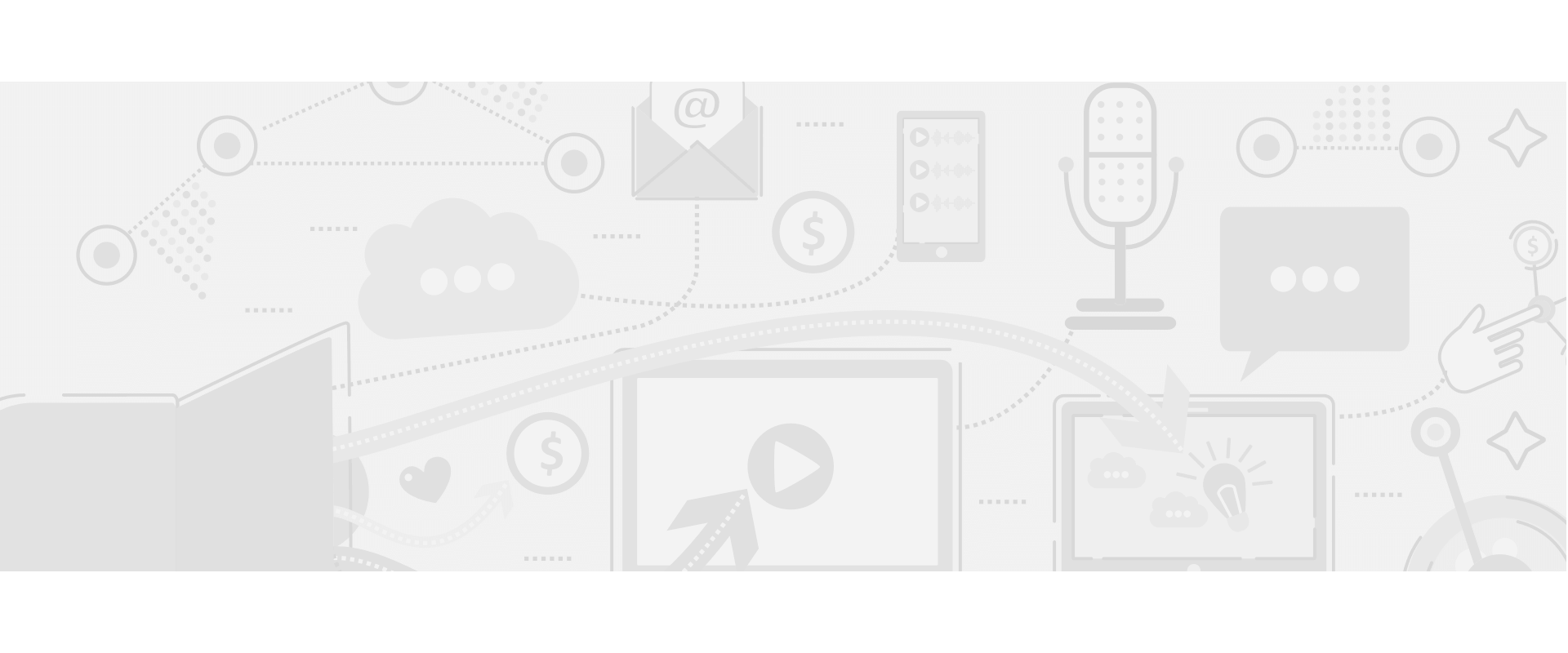 The RØDECaster Pro is more of an upfront investment, but this stand-alone unit is reliable and intuitive to use. The device makes recording remote phone calls a simple process, and its sound quality is hard to beat. The device allows you to record up to four people on individual tracks, and the one-touch recording makes it simple to record directly to the mixer's microSD card.
You can connect your phone to the mixer using either Bluetooth or a TRRS (Tip/Ring/Ring/Sleeve) cable. After its connected, simply make your phone call and press record! The mixer features automatic level setting, so you don't have to worry about accidentally recording any echos during your phone calls.
If you connect your RØDECaster Pro to your computer via USB, it acts as an audio interface so you can record your podcast directly to the recording software of your choosing.
Our top software recommendations:
1. Zoom (computer or mobile) — $14.99/mo (or free plan)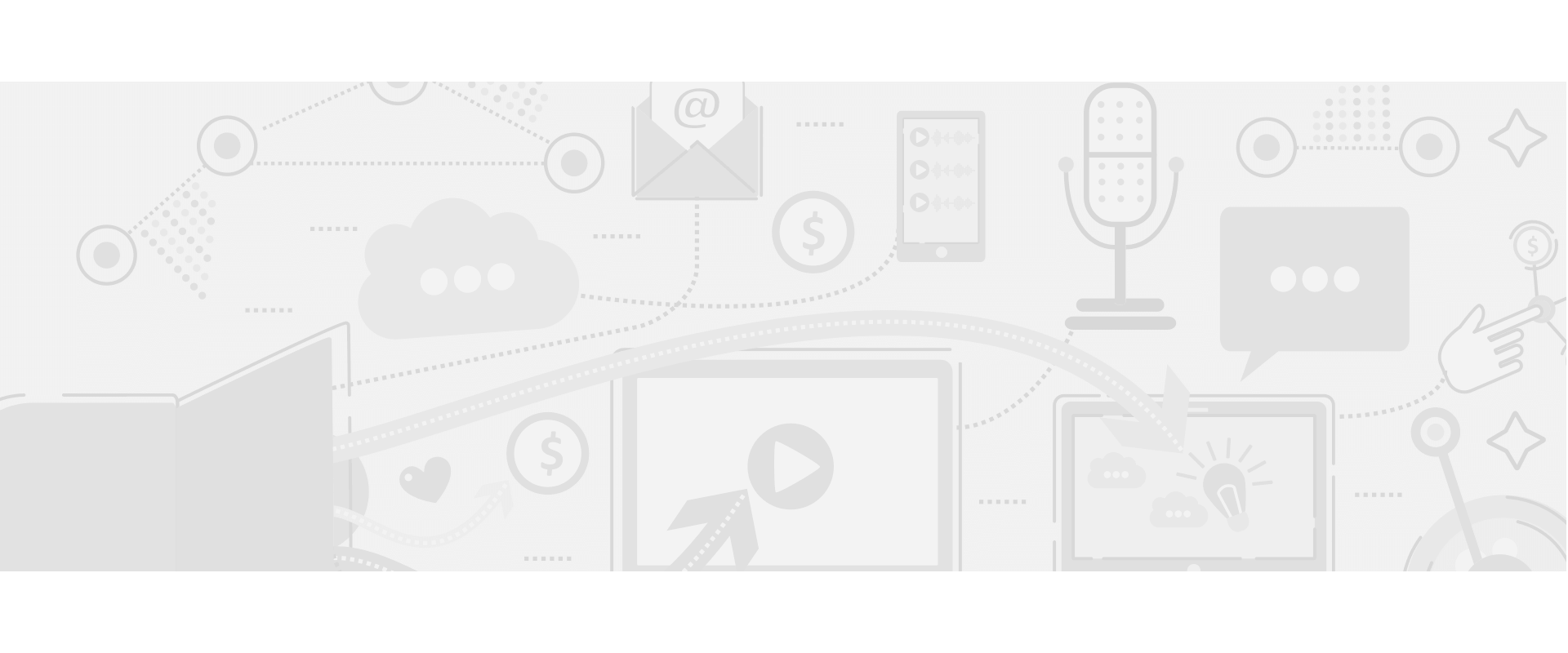 Zoom is a great option for podcasters who want an all-in-one platform you can use on a computer or mobile device. Zoom records video and audio for all paid subscriptions and even records separate audio for each guest.
Once the interview is over, you'll receive an email with each person's separate audio track.
A lot of people are familiar with the Zoom app already, so it's usually simple-to-use for both the host and the guest. To start, simply send a link to your guest, inviting them to the call. After your guest accepts the link, they can join the call on their phone, iPad, computer, or dial in with a landline. 
You can start recording your calls using Zoom for $14.99/month on their Basic plan.
Features:
Separate audio tracks
Above-average audio quality
Records video and audio 
2.  Google Voice (computer or mobile) — Free to start an account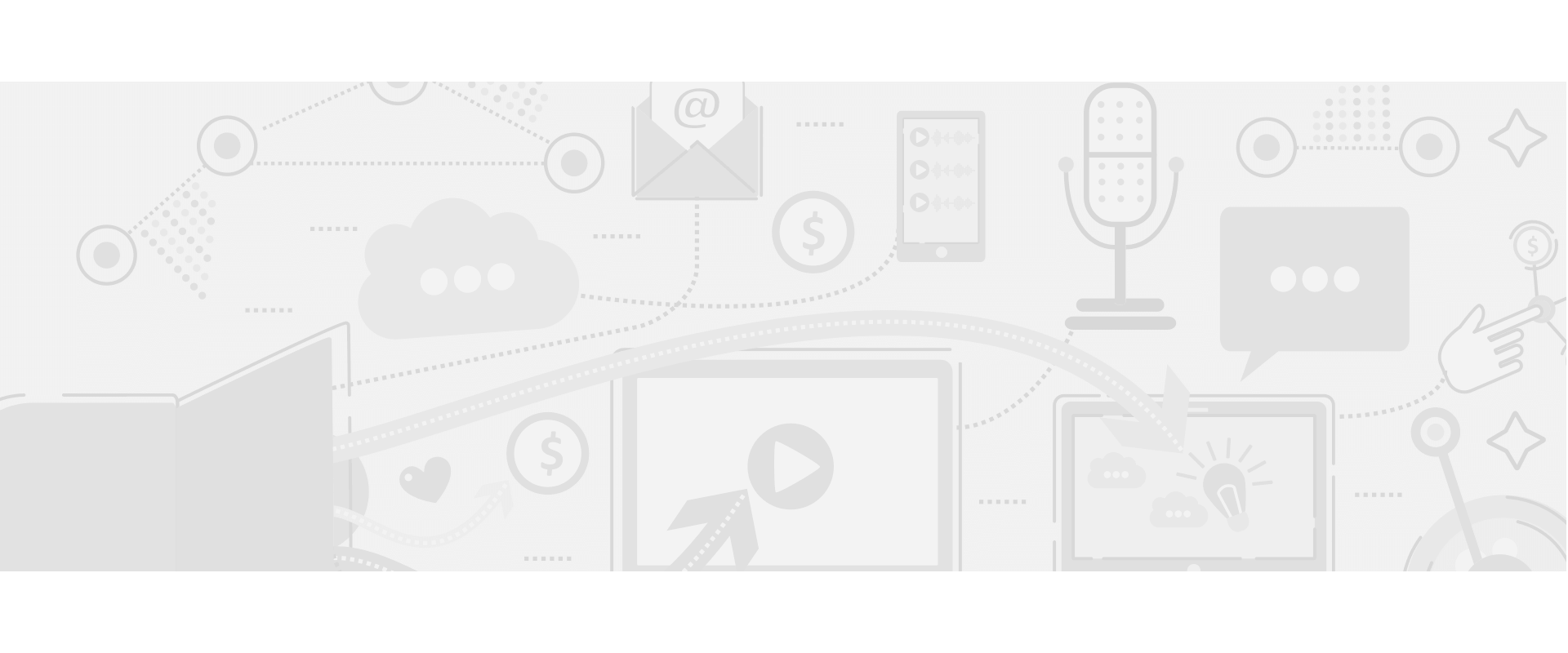 Google Voice is a free way to record a call that requires nothing but the app and your smartphone. This option is only available in the US (Google Voice for G Suite users is still available in select countries.) Google Voice is available for Android, computer, and iOS.
If you want to bypass third-party software and simply record a phone-to-phone conversation with a guest on your mobile device or computer, Google Voice is an option.
Pro tip: Recording off your smartphone is risky. We don't recommend this option if you want high-quality sound or have an interview that is high stakes and only have one chance to get it right.
Keep in mind your audio files will be compressed into one, lower quality flat-file with Google Voice. Aside from sound quality, you also run the risk of losing your internet signal, dropping the call/frustrating your guest, or recording ambient noise that interferes with the flow of your interview.
There is no charge for calls made in the U.S. and Canada if you have a Gmail account, and international calls at lower rates. Prices are dependent on the country you are calling from, not the country you're calling to.
Features:
Intuitive layout
Free to use and record
Each track recorded separately
3. Skype (computer or mobile) — Free Skype-to-Skype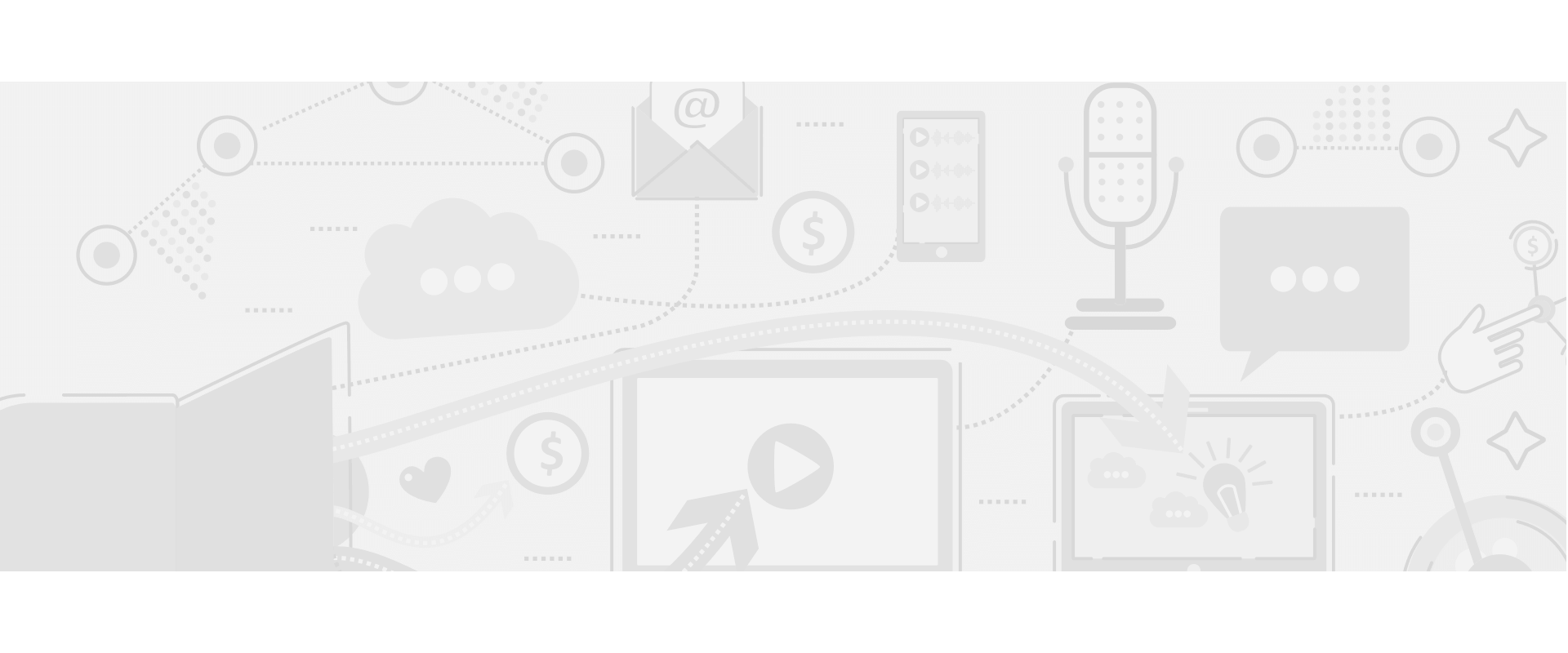 Lots of podcasters use the Skype recorder without a problem, but if high sound quality is important to you, we think there are better options. Skype calls are free if the person you call has a Skype account, but Skype will charge if you call someone without an account.
Skype now offers a free recording feature within the platform (you no longer have to use third-party software like Call Recorder, Audio Hijack, or Ecamm). But, audio files are exported as a lower quality mp4 file, lumping every guest's audio together into one flat track.
Skype to Skype calls are free, but you need a Skype Credit or subscription to call a mobile or landline from Skype.
Features:
Easy-of-use
Phone and video recording
Free
Alternative option for top-quality sound
If you have a tech-savvy guest who's up for doing a double-ender, we suggest using SquadCast.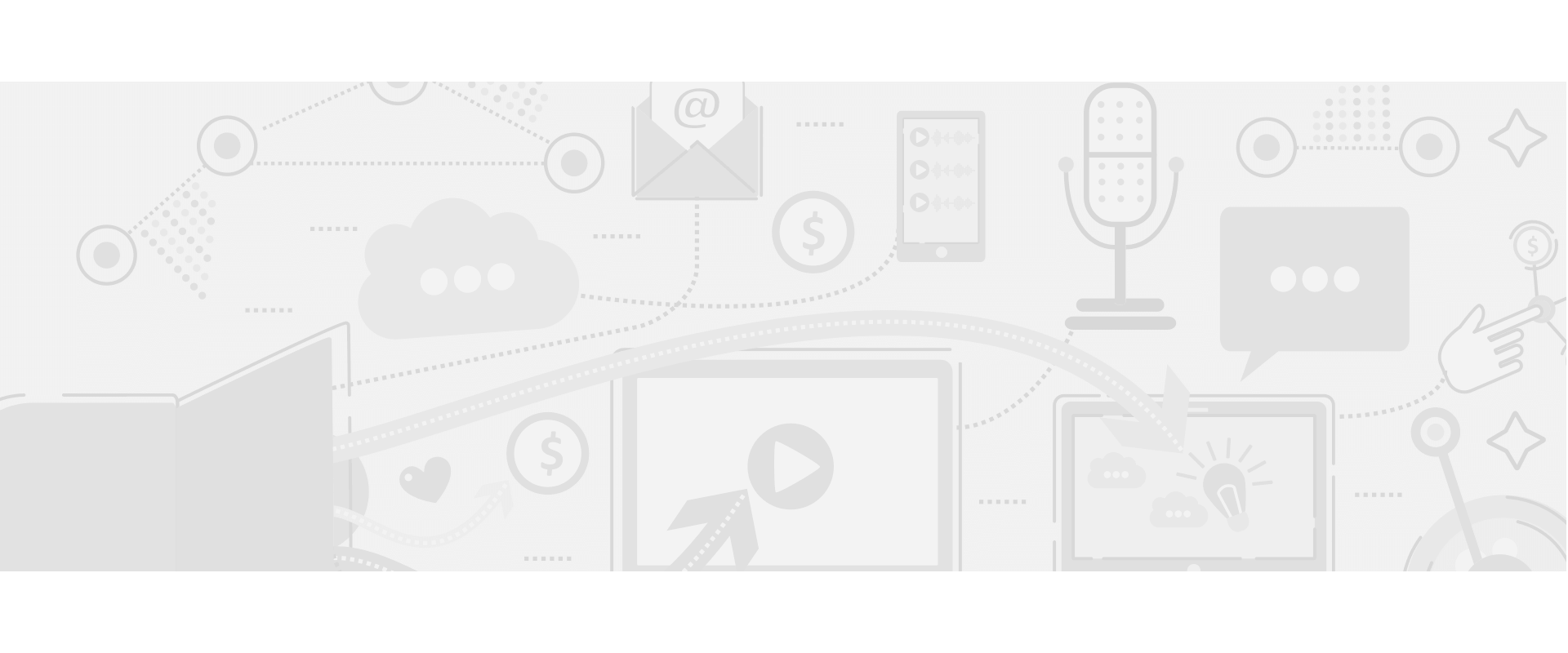 External recording devices produce excellent sound quality, but with the technology available to podcasters in 2020, you can achieve excellent results with software, too. Squadcast is one of the most reliable software recording options for recording a phone call. 
As a cloud-based program, SquadCast "progressively uploads," meaning it records and uploads the audio files to a cloud, so you never have to worry about losing your audio if you or your guest's internet connection cuts out.
With SquadCast, you can record up to four guests at a time, with each person's audio on separate tracks. Once the interview is over, those audio files can be immediately downloaded and edited in your favorite recording software.
The team at Squadcast has made a lot of improvements to the platform. Guests can now join a call on an Android phone (the mobile feature for iOS is coming soon), and both Firefox and Chrome browsers support the app. 
As of 2020, guests cannot call in using an iPhone. If it's important to you that your guests can call on their iPhones, we suggest using Zoom. It can be helpful to use Zoom when your guest only has an iPhone and doesn't have access to their laptop for the interview. However, if your priority is to record high-quality sound, SquadCast is a better option. This option requires that each guest recording has a SquadCast account, and their Dabbler plan starts at $9/month.
Features:
Progressive uploading
Automatic backups
Separate tracks for every guest in WAV and MP3 format
How to record a "double-ender"
If you have a guest with a little technical know-how, you can pull off the "double-ender" and get high-quality audio no matter where in the world your guest is. 
A double-ender is when both the interviewer and the interviewee record their audio onto their computer or phone. Afterward, each track is sent to the host for editing. 
To pull this off, you and your guest need a Mac or PC, a microphone, and a program to record your audio file, like Audacity or GarageBand. The best part of recording this way is you can have unlimited guests. Once the interview is over, just have each guest send you their tracks so you can edit them all together.
Final thoughts
Recording a quality phone call is part of making the best podcast possible. Knowing this skill gives you the flexibility you need to book remote interviews, chat with guests you wouldn't otherwise have the opportunity to connect with and, ultimately, expand your show.