So, you've decided to move your existing podcast to Buzzsprout, but you don't want to lose all your stats? Good news, Buzzsprout now allows you to add downloads from your previous host to your imported podcast episodes!


While we can't capture all the detail behind every download, (date, listening app, location), you can still transfer the total number of downloads you had on each episode before moving to Buzzsprout, this way you do not lose any download numbers. This allows you to keep your total episode downloads and overall podcast downloads in one place, even when moving to Buzzsprout from another host!

Important Note: Since the download numbers are manually entered, Buzzsprout cannot certify them as IAB (V2) compliant. This will be noted in the footer on your stats pages.


How to Add Stats to Imported Episodes
During the transition process, after you have imported your episodes into Buzzsprout, we will send you an email to confirm that your episodes are ready. In that email, we will explain how to add your existing stats to Buzzsprout. You'll want to click the link in that email, which will bring you to the "Add downloads to your imported episodes" page.


Note: There is also a link to that page in the footer of your Stats section in Buzzsprout.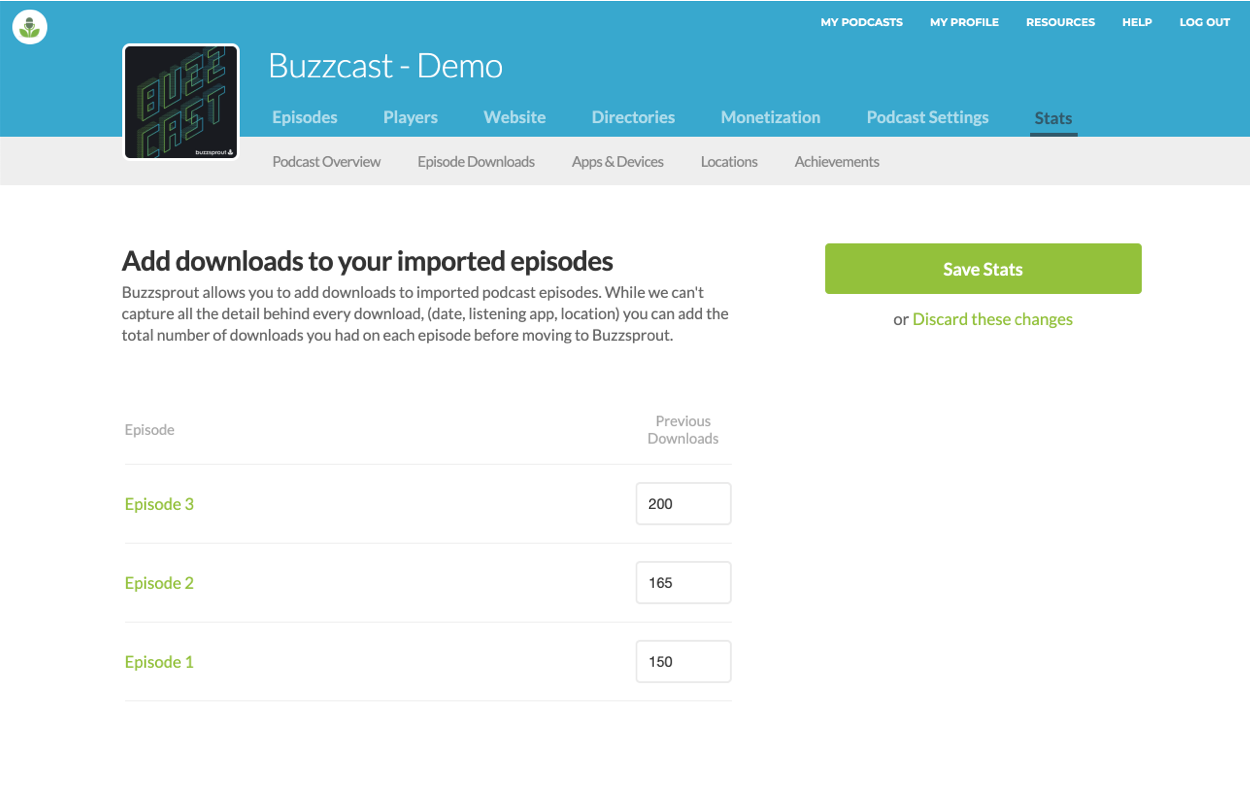 Import_Stats_1
Then just add the total number of downloads for each episode as shown in your previous host! Then click Save Stats and you'll be good to go! If you run into any issues at all, shoot us an email in support and we can help!
Support@buzzsprout.com