Now the plugin is ready to use! So, when you want to add one of your Buzzsprout episodes to a post, you can do that directly from the editor! The process of dropping in episodes using the plugin is very easy!
Note
: If you are using Gutenberg the process is slightly different, so check out this article for that full process:
Embedding in Gutenberg
First, go to your post and find the
Add Media
button in the editor.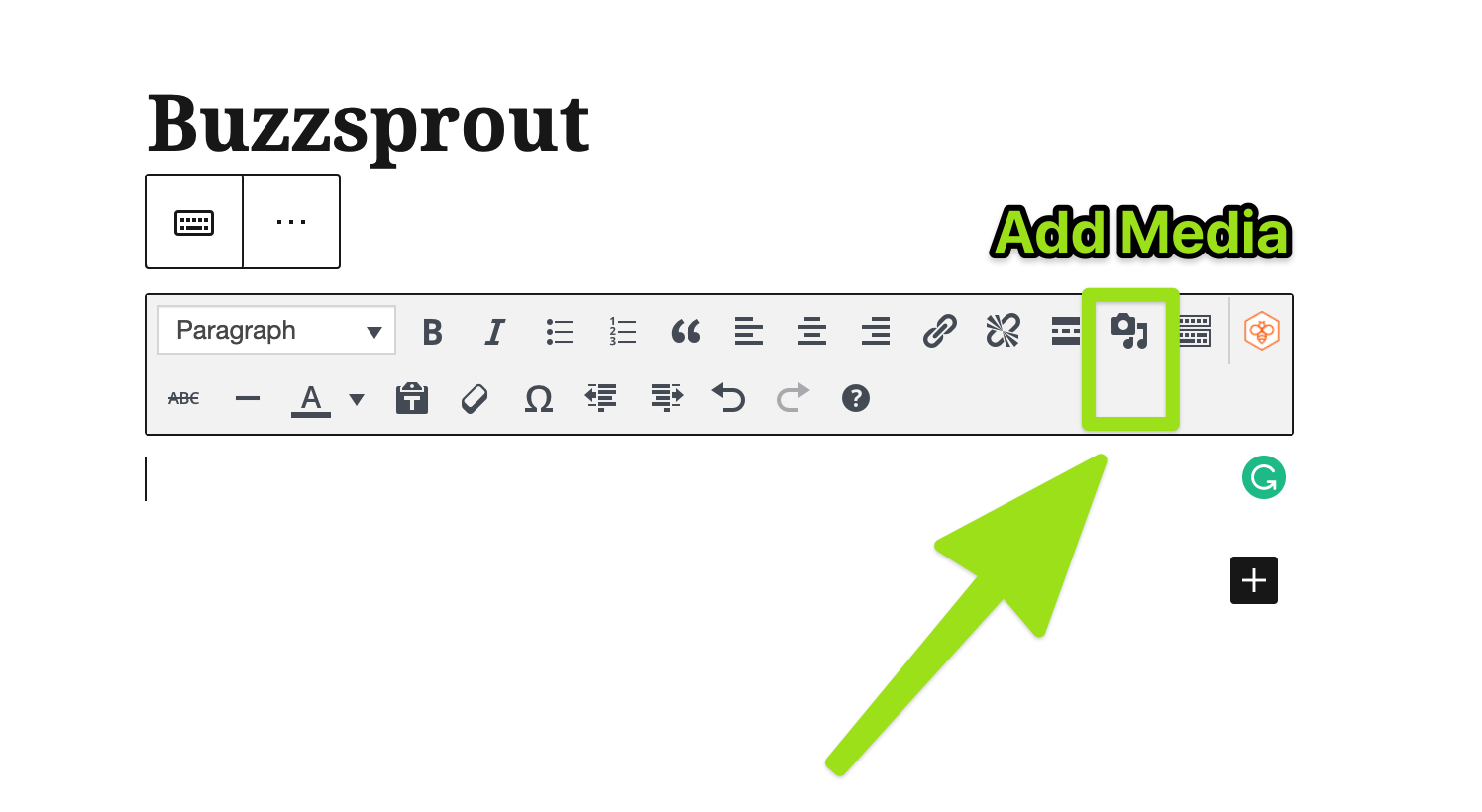 Embed_Wordpress_1
Next, select
Buzzsprout Podcasting
on the left side of the popup box

Embed_Wordpress_2
Now, you will see all your episodes show in the box. Just choose the episode you want and the embed code will be dropped into your post.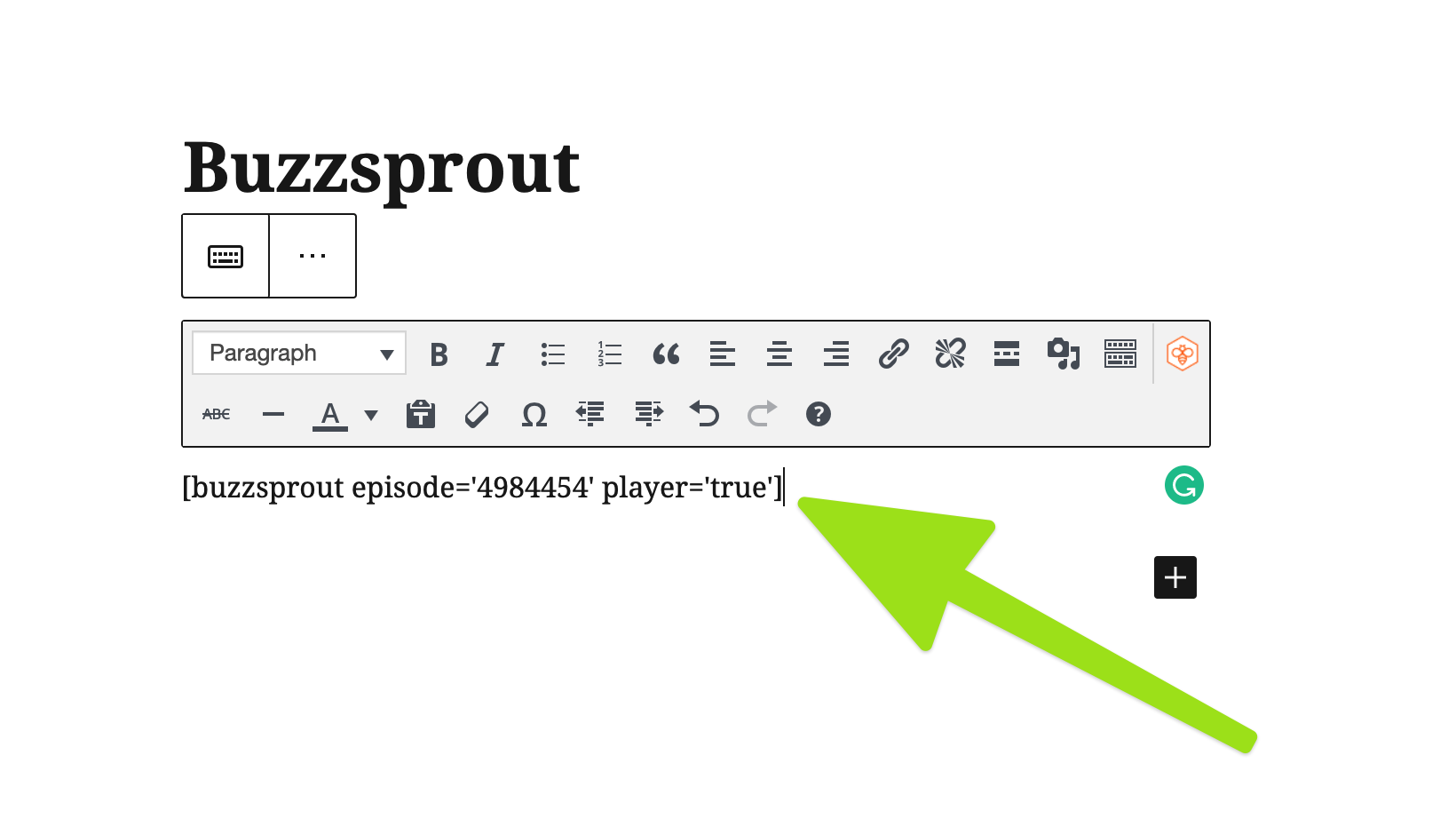 Embed_Wordpress_3
Of course, this can get complicated so if you run into any issues at all let us know at
support@buzzsprout.com
and we can help!