The WordPress plugin is the best way to embed an individual episode into a blog post or page! It is not intended to be used with the Multiple and Single embed players, since both of those players update automatically with new episodes.


You can still embed those players in WordPress but you will need to do that manually. The good news is that you can embed that player once and then forget about it!


Embedding Buzzsprout Players
First, go to the
Players
page in your Buzzsprout account and copy the embed code for the player you would like to embed.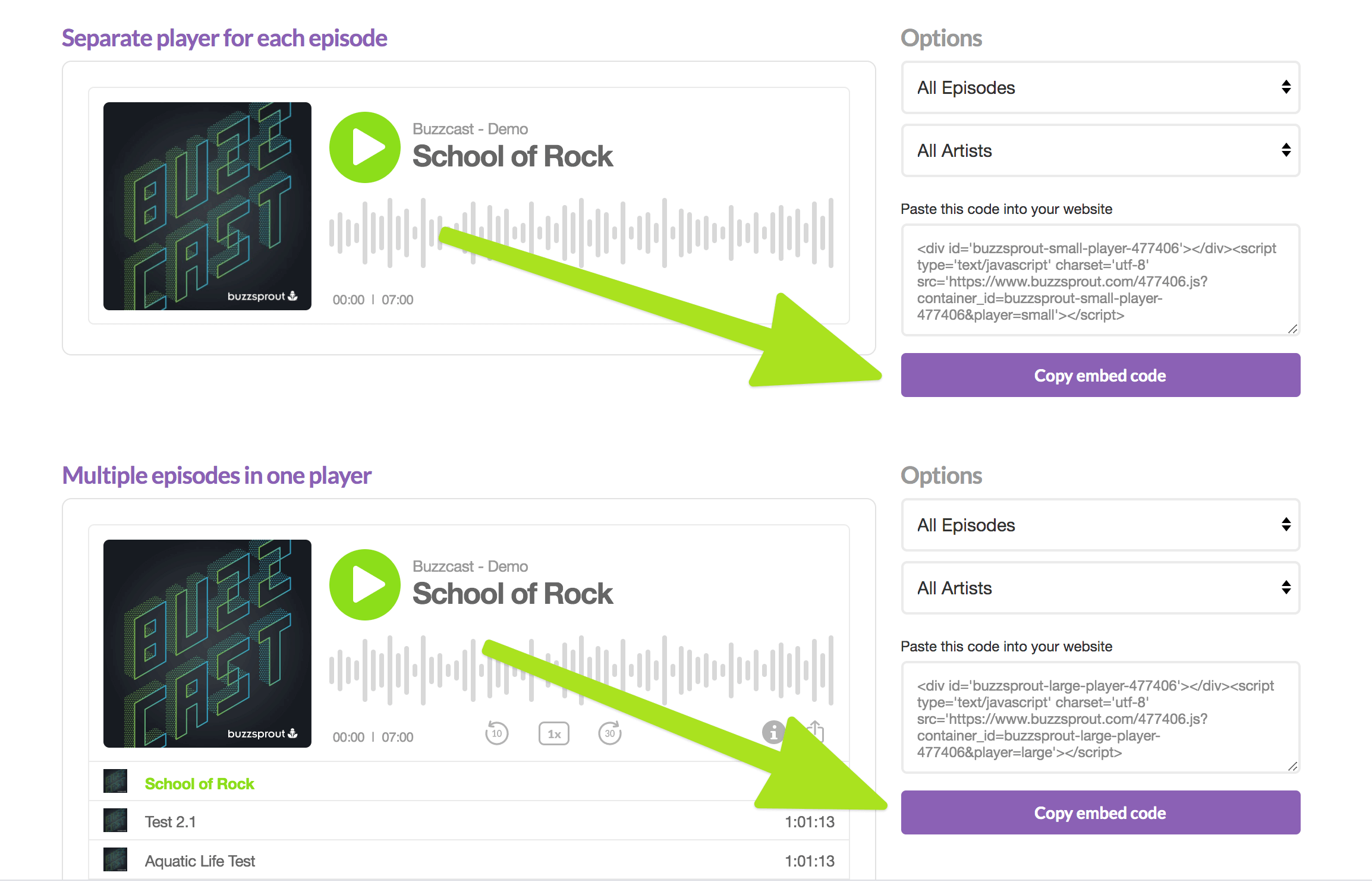 Embed_Auto_Players_1
Next, log into your WordPress account and go to the post where you want the player to show. Click the page to add a new block to your post. Search for the
Custom HTML
option.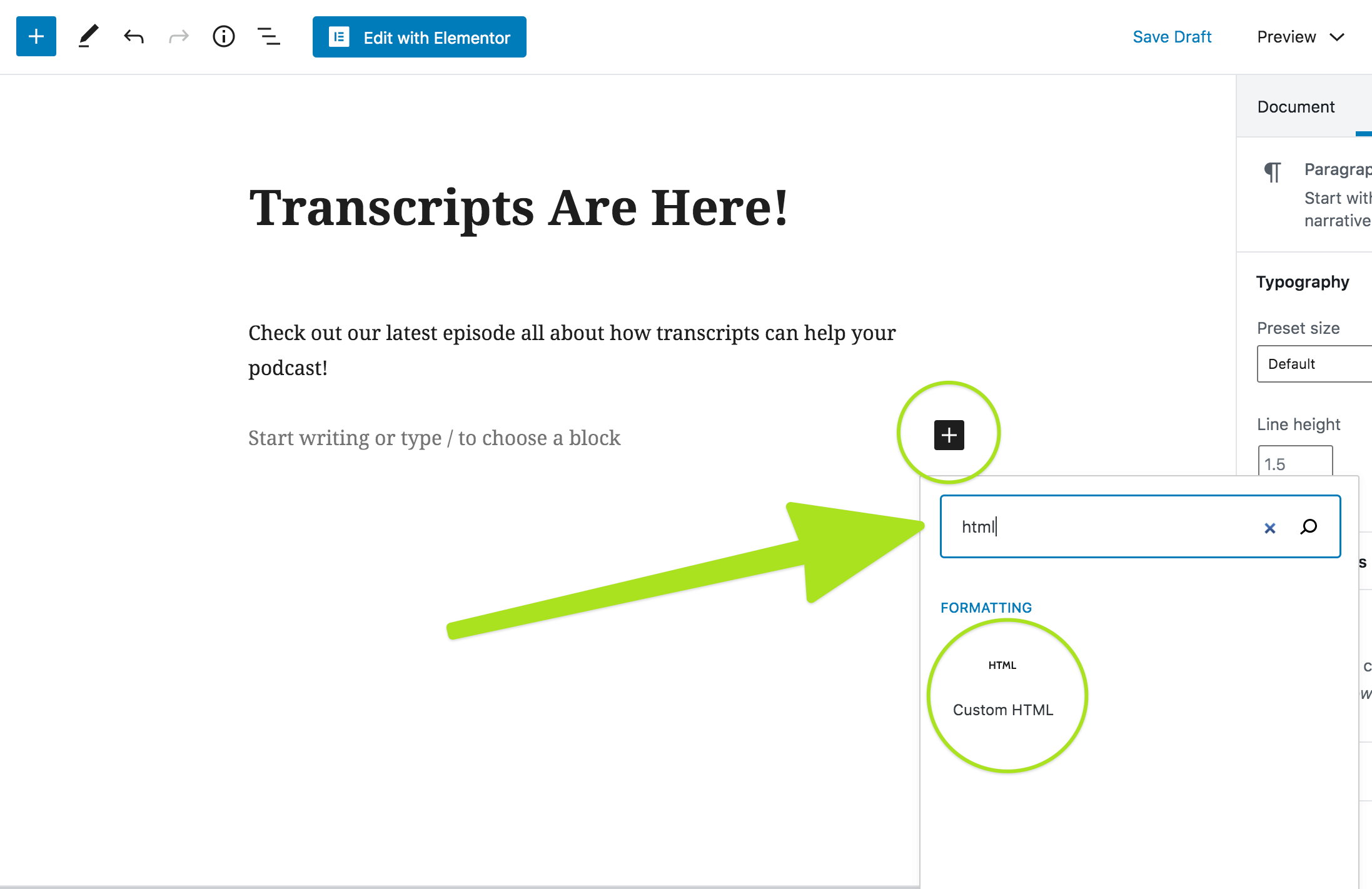 Embed_Auto_Players_2
On the
HTML
view of the block paste in your Buzzsprout embed code.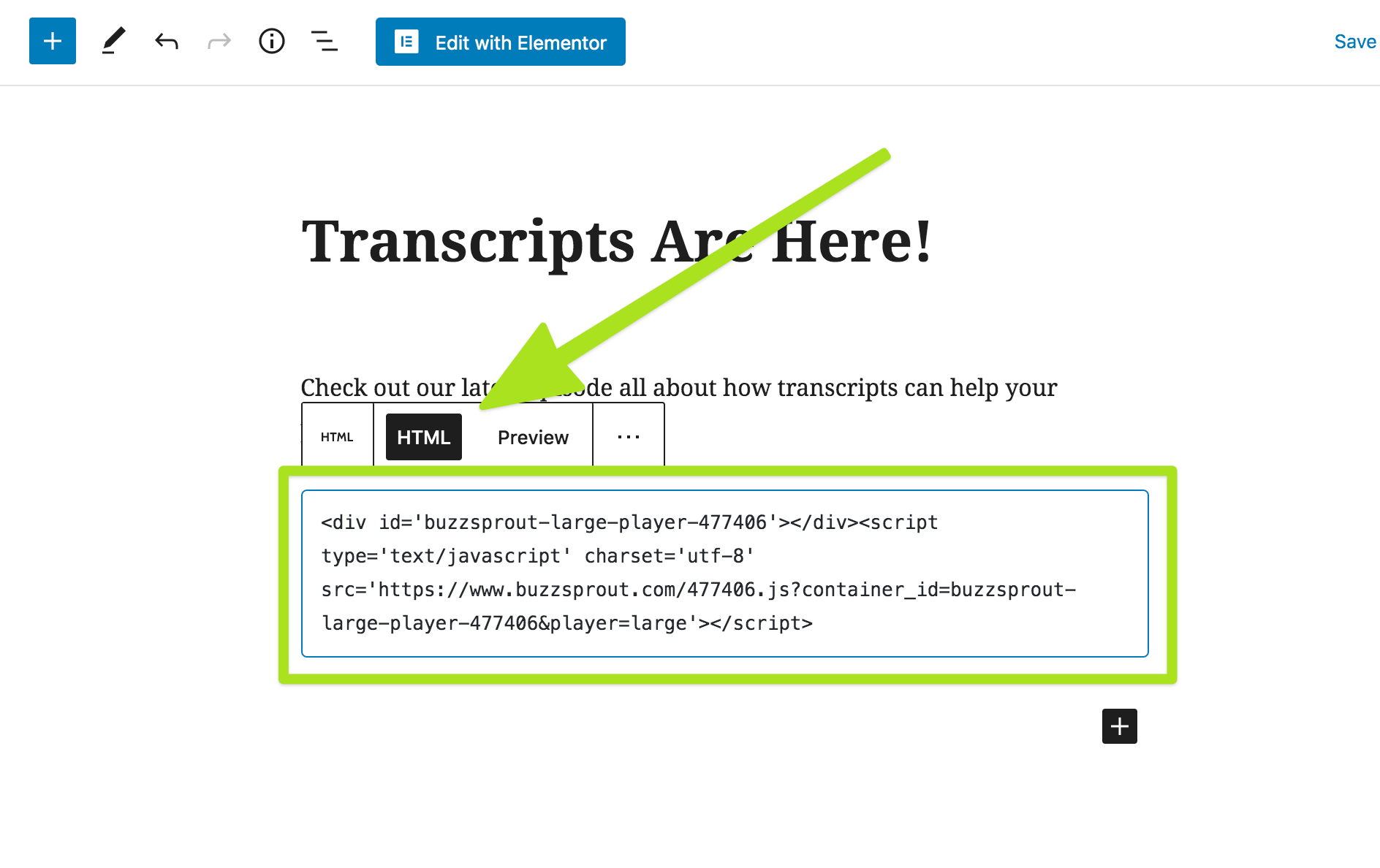 Embed_Auto_Players_3
Click the
Preview
button on the block and you will see the player show! Now save your changes and the player will show on your website!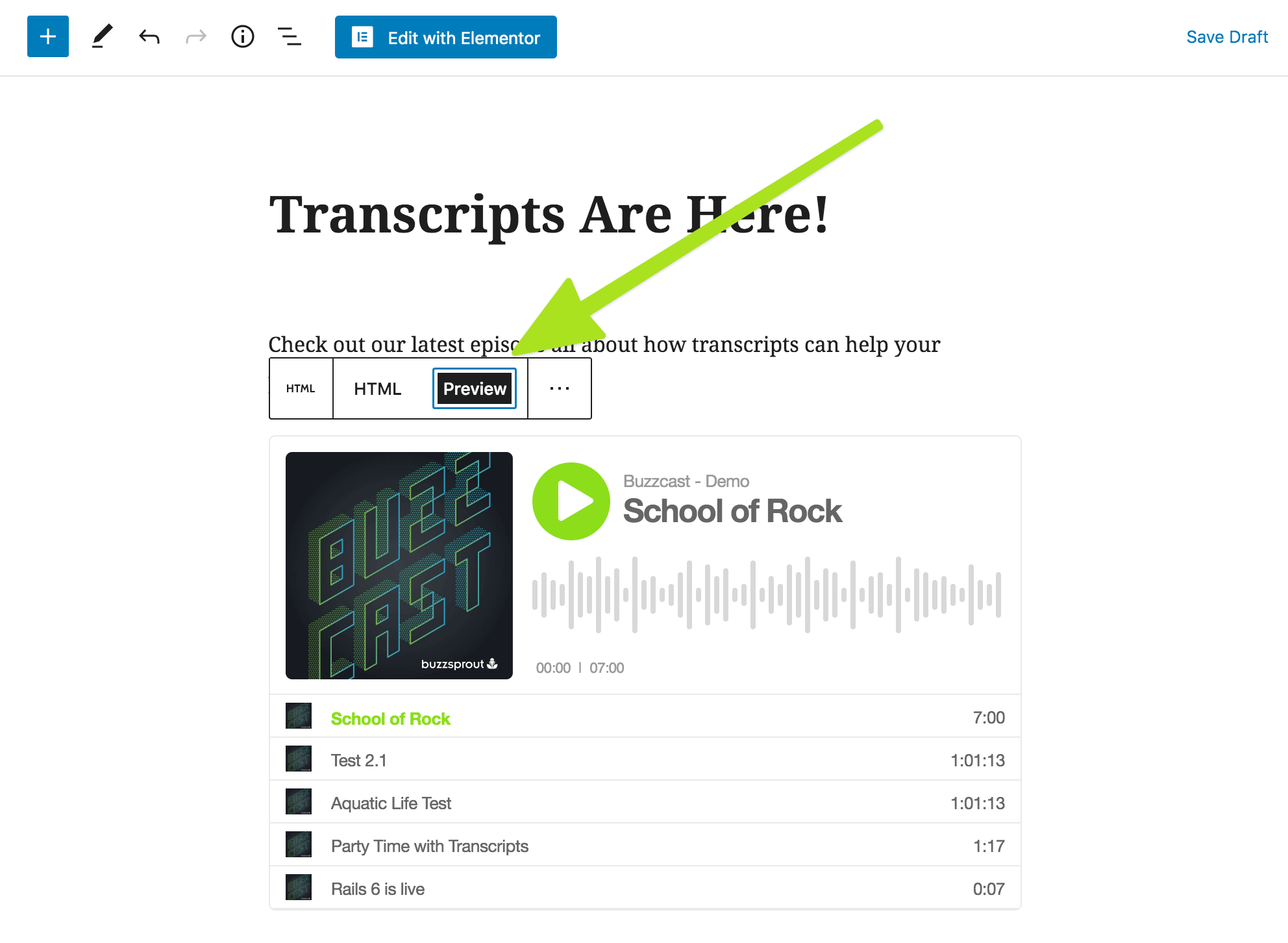 Embed_Auto_Players_4
If you have any questions embedding on your website our support team can help, just shoot us an email at
support@buzzsprout.com
!