Here we will break down how to embed your episodes using Elementor in WordPress.


Embedding Using Elementor
You will not be using the Buzzsprout Plugin for this process, so just be sure you have access to your Buzzsprout account to get the
Individual Episode Embed Code.

First, click into your page or post within WordPress and click the
Edit with Elementor
button to open the editor!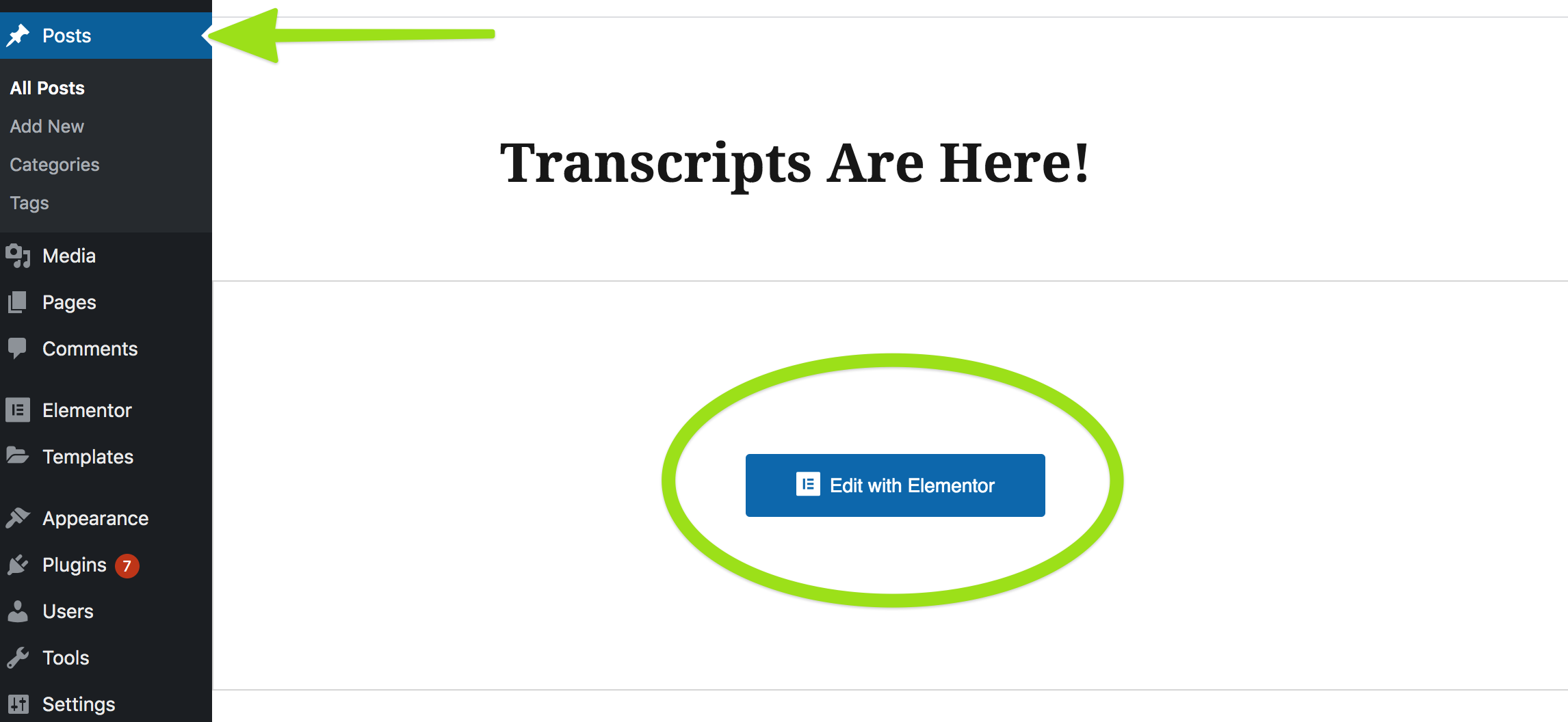 Elementor_1
Next, you will see on the left side of your page the block options. Search for and select
Custom HTML
. Then drag that block onto your page into the widget box!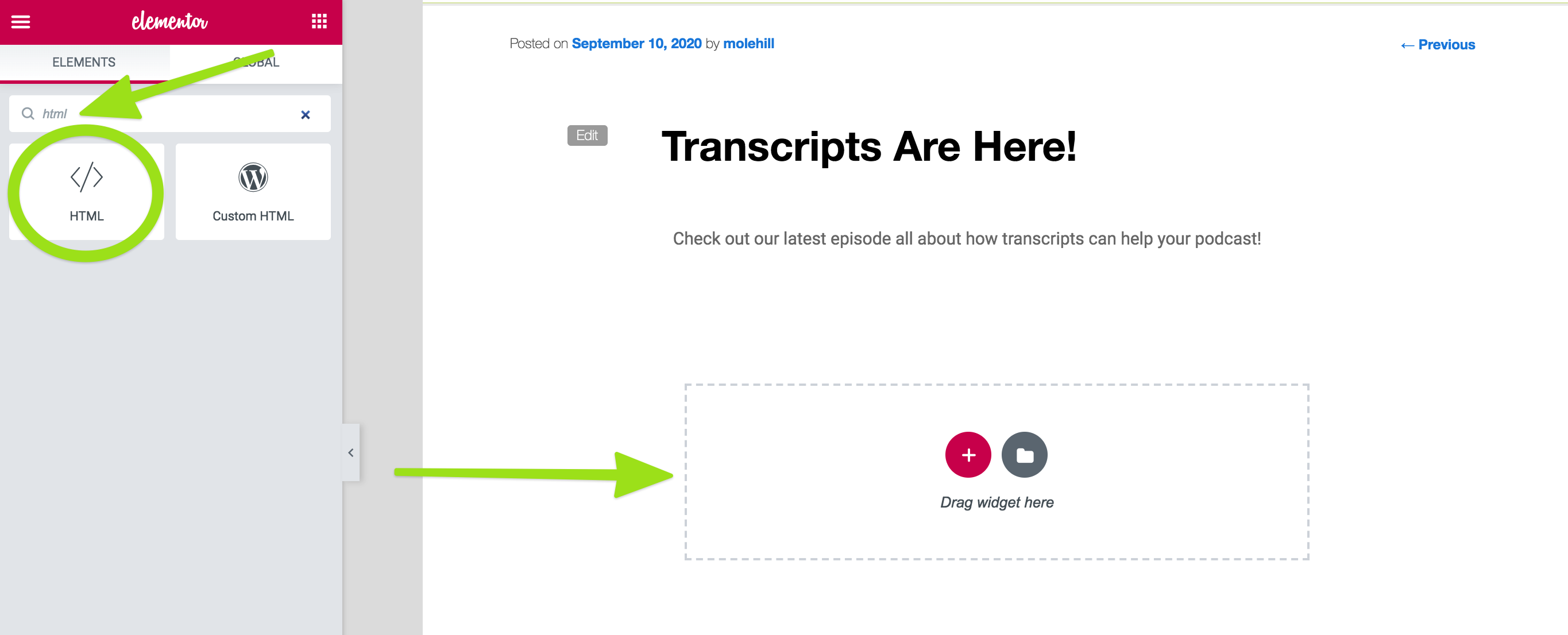 Elementor_2
Now, go to your Buzzsprout account and copy the Individual Episode Embed Code. Check out this help article for where to find that code:
Embed Individual Episode.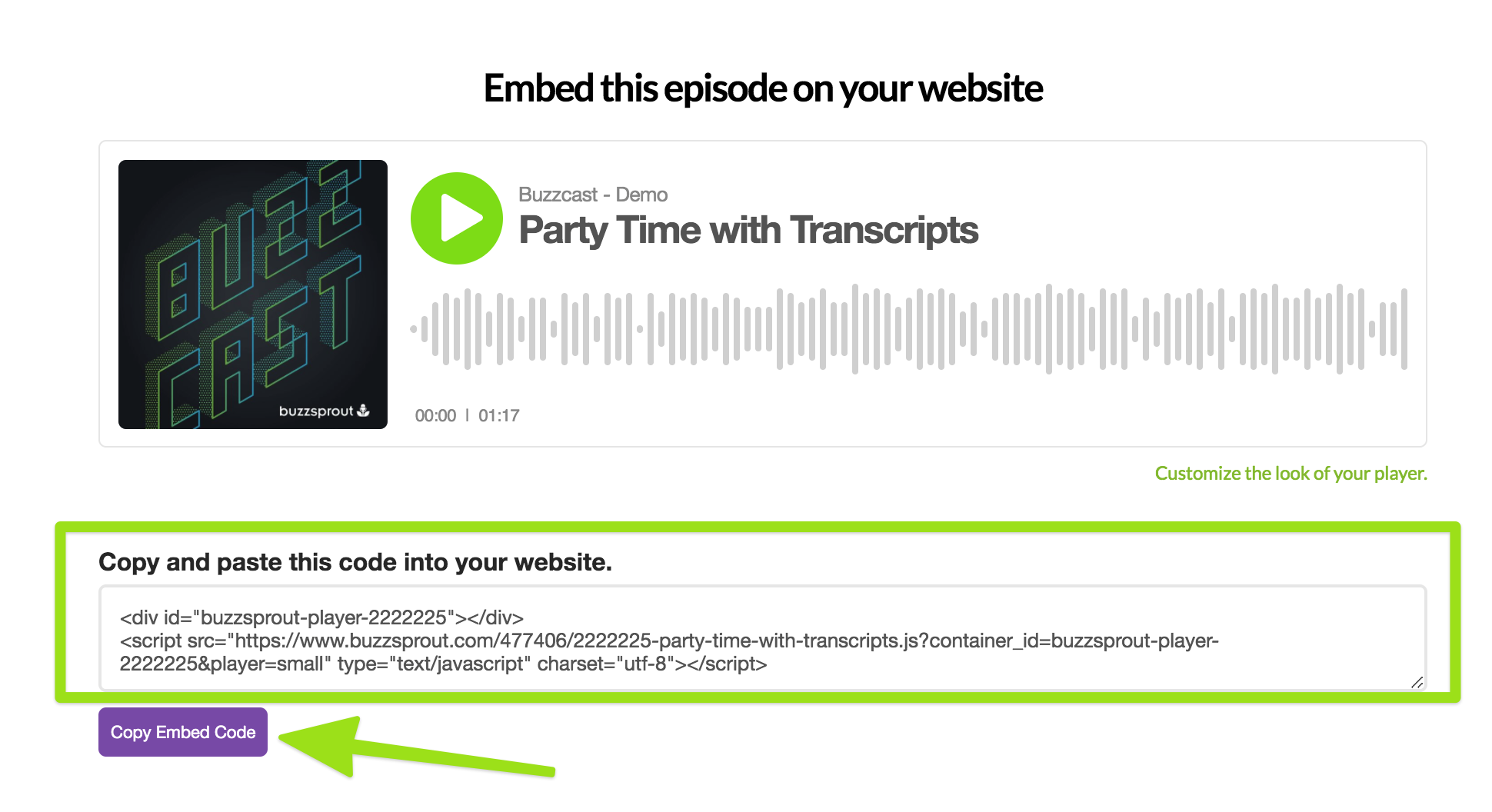 Elementor_3
Take that code and go back to your WordPress account. On the left side of your post, paste the embed code into the HTML box! Then you will see the player within your post!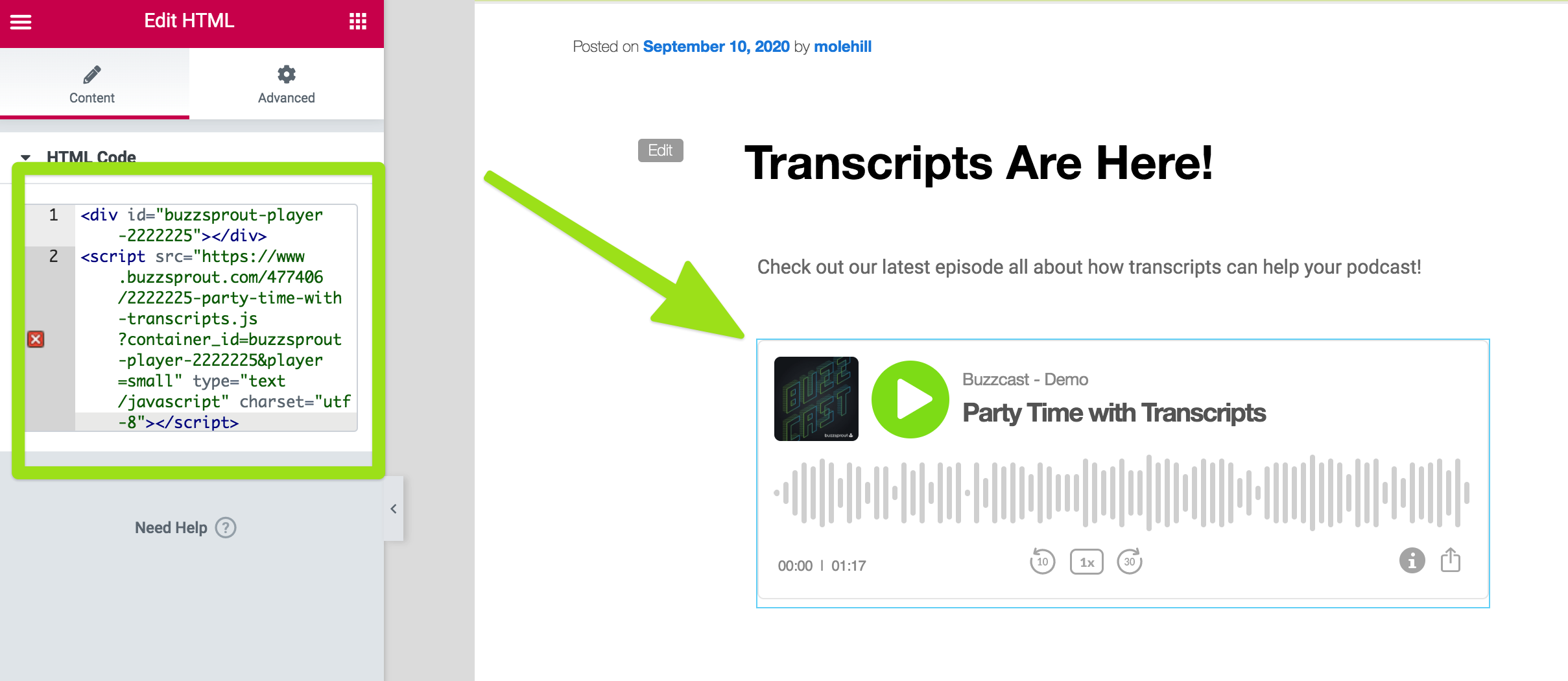 Elementor_4
That's it! Save the changes in your post and you will be all set!
If you run into any issues embedding shoot our support team an email at
support@buzzsprout.com
.