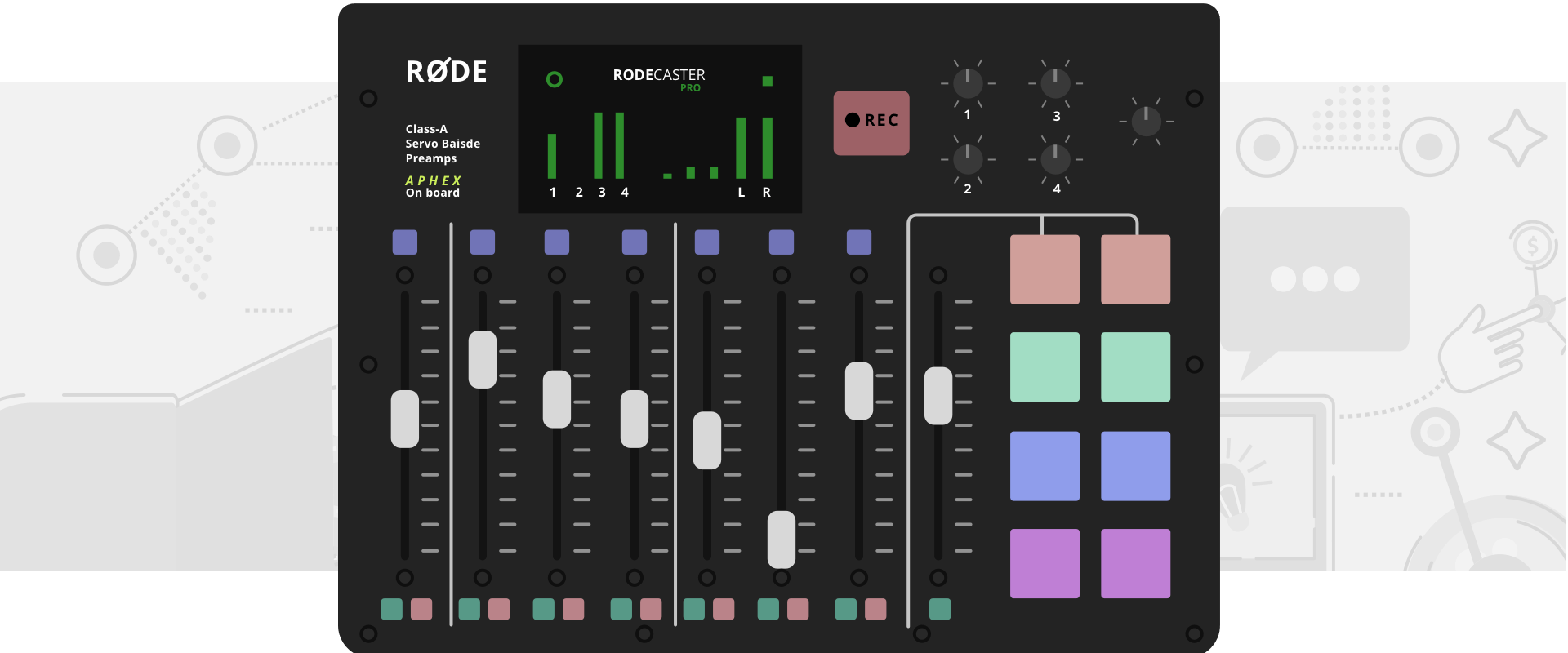 Best Audio Mixers for Podcasting: Complete List for 2021
A mixer is a piece of hardware that gives podcasters the ability to adjust audio levels, apply effects, and get a high-quality recording with less time spent editing in post-production. 
The device takes the input of multiple audio sources, modifies it based on your settings, and sends the output straight to the recording software on your Mac, PC, or to your digital recorder.
Mixers let podcasters quickly adjust audio levels in a tactile and convenient way, but the device isn't necessary for every creator; for some, it could be an unnecessary complication that isn't worth the time or money. 
In this blog, we'll help you determine whether a mixer is right for your home studio, which features to look for, and our favorite mixers for every setup.
The difference between interfaces and mixers
It's easy to get interfaces and mixers confused, so let's clarify the difference. 
An audio interface is a device that gives podcasters the ability to record with multiple guests. Whether an interface has four channels or 18, the idea is the same: connect multiple mics to the interface and feed the audio to your software, where you can mix and edit each track individually. An interface also helps to preserve the audio and keeps it sounding optimal.
This blog focuses on the best mixers for podcasters, but if you just need a way to record multiple people and don't need sound effects or audio processing features, we suggest Focusrite's Scarlett 2i2.
The Scarlett 2i2 is a simple device that works great for a beginner setup. It lets you record with up to two other people and feed the audio directly to your computer, where you can apply further edits.
A mixer is kind of like a souped-up interface. Like an interface, the device doesn't record your audio. Instead, it lets you hook up multiple audio inputs and modify each channel's levels before sending the output to your recording device (computer or digital recorder).
In addition to having multiple XLR inputs, mixers also include built-in features to fine-tune your audio on specific channels.
The most standard units come with a knob for EQ, volume, gain, pan, and sometimes a compressor. You'll typically see more advanced features like a reverb dial and other sound effects on mid-range to pro-level units. 
Most mixers have both XLR microphone connections for microphones and one or two corresponding 1/4" headphone jack lines. This guide from Dawsons Music is a helpful comprehensive break-down of all the features of a mixer.
How to know if you need a mixer
As we said, podcast mixers aren't for everyone. A complicated recording setup can be an unnecessary obstacle to podcast recording when you're just getting started and a needless expense. 
For other creators, a mixer is just the thing they need to level-up their audio and streamline their workflow. Below are five reasons you might want to consider adding a mixer to your own podcast setup.
#1. You use an XLR mic(s)
If you've invested in pro-level XLR mics, a mixer is really the only (good) option for getting your money's worth out of your mic. While you can bypass getting a mixer and find an XLR > USB converter, you'll sacrifice some audio quality going that route. 
With a mixer, you just plug in the XLR cable, and the device sends the signal to whatever recording device it's hooked up to. It's easy to set up and ensures you get the quality you were after when you purchased an XLR mic. 
#2. Regularly record with multiple people
A mixer has multiple mic inputs, meaning you can plug in several XLR mics and record multiple people each on their own track.
Recording several people without a multitrack recording mixer can quickly get overwhelming with wires and cables and extra steps that add up to more time spent editing. Using a mixer is a streamlined and convenient alternative that will save you both time and hassle. 
#3. Want extra control over your audio in real-time 
Unlike the digital audio correction done after a recording, mixers let you adjust each track's levels in real-time to suit the voice of the person speaking — which could change throughout the recording.
A mixer lets you make most, if not all, of your audio corrections on the front end, so you're set up for easier editing and have the time to focus on arranging clips and crafting the content of your episode.
#4. Do frequent live recordings & remote calls
Mixers are a tangible way to record live shows with minimal post-production. You can plug in an iPhone or iPad to easily add a sound effect or record a phone call. After you finish recording, you have a fully produced episode (or close to it).
To record a phone call on a mixer, you use what's called a mix minus technique. This method allows you to send your caller the entire mix from your console, minus their own voice — eliminating a feedback loop echo.
Feeding a phone call through a mixer lets you adjust the guest's audio on its own channel for optimum sound quality — and saves you the hassle of having to import the file to your DAW (digital audio work station) and adjust the audio there. 
To set up a mix-minus, you'll plug in the Aux/FX into Skype and turn down the Aux/FX knob for just that channel. Turning this channel down reduces any possible echo and still allows the caller to hear everything else. 
#5. Need a reliable backup
While mixers don't record audio themselves, they send the output to multiple devices, making it easy to record a backup version of your episode and eliminate the fear of a computer crashing and losing your file.
Because mixers don't crash, they act as a reliable way to send an output across multiple devices (a computer and a digital recorder). 
If any of these situations resonate with you, a mixer might be the missing piece to your podcast setup. Once you decide to purchase a mixer, it's a good idea to look at their various features (which are many) to help narrow your search and find the right one for you.
Features to look for in a podcast mixer
There is a wide variety of audio mixers ranging from a simple console with a few dials to large units with dozens of knobs, sliders, and advanced features only audio engineers truly need.
The sheer amount of options can make it tricky for a podcaster to know which mixer to pick. These questions can help narrow your search.
How many channels do you need?
A channel is an input that allows you to hook up things like mics, amps, preamps, or a smartphone or iPad for adding music and sound effects. 
If you just want to record your podcast with one extra co-host, you can probably get away with buying a less expensive mixer that only has two channels.
But if you want to add a local co-host, make a Skype call, or add sound effects from another device, you'd need another input. If you decide to invest in a mixer, it's a good idea to get one with one or two more channels than you think you'll need.
If you regularly record with three or more people, you'll need a multi-channel mixer (or audio interface) for extra XLR inputs.
Mixers can have dozens of channels designed primarily for musicians in a studio setting, but four channels are typically more than enough for podcasting.
Do you want to record phone calls using a mix-minus?
To record remote calls, you'll need a stereo output labeled either Aux Out or FX Send. Either of these features, paired with a volume control knob, lets you run a mix-minus to easily record a phone call without feedback.
Without a mixer, recording a phone call involves using a tool like Zoom or Skype. After the phone call, you save the file and import it into your editing software to apply audio effects and corrections.
But a mixer automatically feeds the call into your recording software and lets you adjust the audio in real-time.
The mixer will record you and your guest to separate channels you can manipulate individually from the outset.
Advanced features, or just the basics?
Most budget to mid-range mixers come with everything the average podcaster needs: multiple XLR Inputs, dials to adjust EQ, gain, and independent volume controls. More advanced consoles have built-in compression, fun sound effects, and a lot of controls you aren't likely to use as a podcaster.
The other main difference between entry-level and advanced mixers are the controls themselves. Most entry-level mixers have knobs to control audio, and advanced consoles have sliders and faders. 
Knobs work fine for adjusting things like volume or EQ, but sliders are easier to control if you want to fine-tune your recording.
Other things you'll need
In addition to finding all the features you want on a unit, most mixers require that you buy some extra gadgets to have a fully functioning setup.
The main expense is a headphone amp. Since most mixers only come with one or two headphone jacks, you'll likely need a separate multi-port headphone amp like this one from Behringer.
You'll also need a TRS cable to hook the mic up to the mixer. Altogether, this shouldn't cost you more than $45-50, and as long as you have mics with an XLR connection, these two purchases should be your only added expense.
Podcast mixers for every setup
While you can find mixers for less than $100, most aren't well-made, make loud noises that can leak into your recording, and tend to break easily. For that reason, the mixers on this list range in price from $100 - $599. 
All the mixers on our list also have a USB connection, so you don't need to worry about getting any additional equipment to connect the device to your computer. To use a mixer, you'll need either an XLR mic or a USB mic with XLR hookups like the Samson Q2U or Audio Technica 2100x. 
Disclosure: Some of these products contain affiliate links, which means Buzzsprout might receive a small commission from purchases made.
Rode (a microphone company) decided to create the Rodecaster Pro as a sleek, all-in-one mixer designed specifically for podcasters. At $599.99, this unit is definitely an investment, but it's a powerful device that combines a lot of podcast equipment into one, easy-to-use console.
The Rodecaster is kind of like an Apple product, or the Tesla of mixers: instead of buying a new unit each time Rode adds a feature, you can download their software updates directly to the device. 
It's easily the most aesthetically-pleasing mixer out there and even features an intuitive touch-screen digital display. It also includes four XLR inputs and a USB track that lets you bring in a guest from Skype or Zoom. 
You can connect your phone via the unit's Bluetooth or TRRS cables for call-ins or remote interviews (meaning you don't have to set up a mix-minus).
The device also features a built-in headphone output for each microphone, which means you don't have to spend extra money on that headphone amp we mentioned earlier.
Other features include:
Micro SD recording & USB interface 
Built-in compression
High-pass filter
Mic pre-sets
Built-in professional-level audio processors
Cell phone, blue tooth, and USB hookups
Programmable buttons for pre-recorded effects/music
The Rodecaster Pro is best for podcasters who regularly record using three to four microphones at a time, need an easy way to record phone calls, or want an all-in-one interface for easy live streaming.
Best mixers for solo or two-person recording
Mackie is a quality brand with an excellent reputation, and this little no-frills mixer blends professional-level quality with the practicality of a small, durable, and straightforward unit.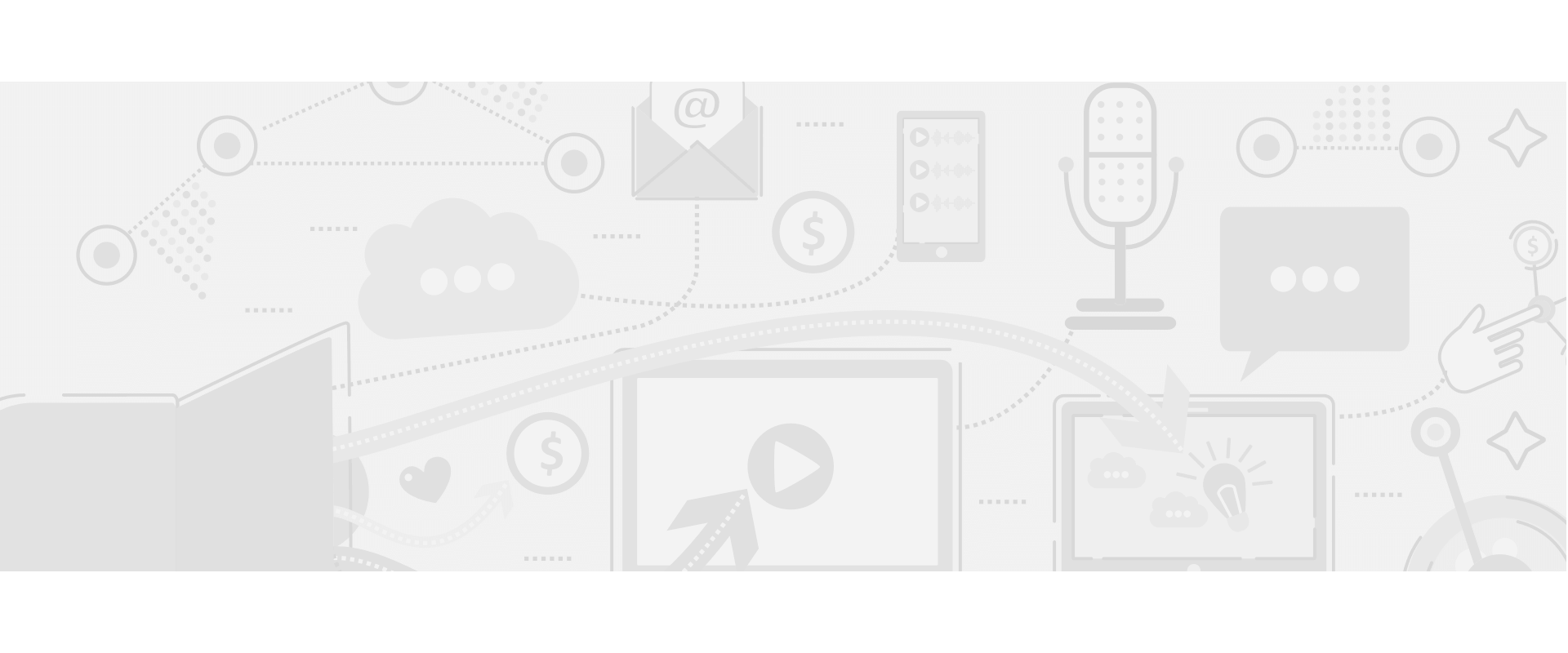 The Mackie 402-VLZ4 has four channels and essential dials like gain, EQ, and phantom power, without a bunch of other features you aren't likely to use. This unit is a solid option for podcasters who record alone or with one co-host and value durability and reliability over a lot of features. 
We think the Mackie is hard to beat when it comes to two-channel mixers. But for the sake of having other options, we included these higher-priced Yamaha mixers that are also a great option. Both units have three channels, but the AG03 has one XLR input, and the AG06 has two.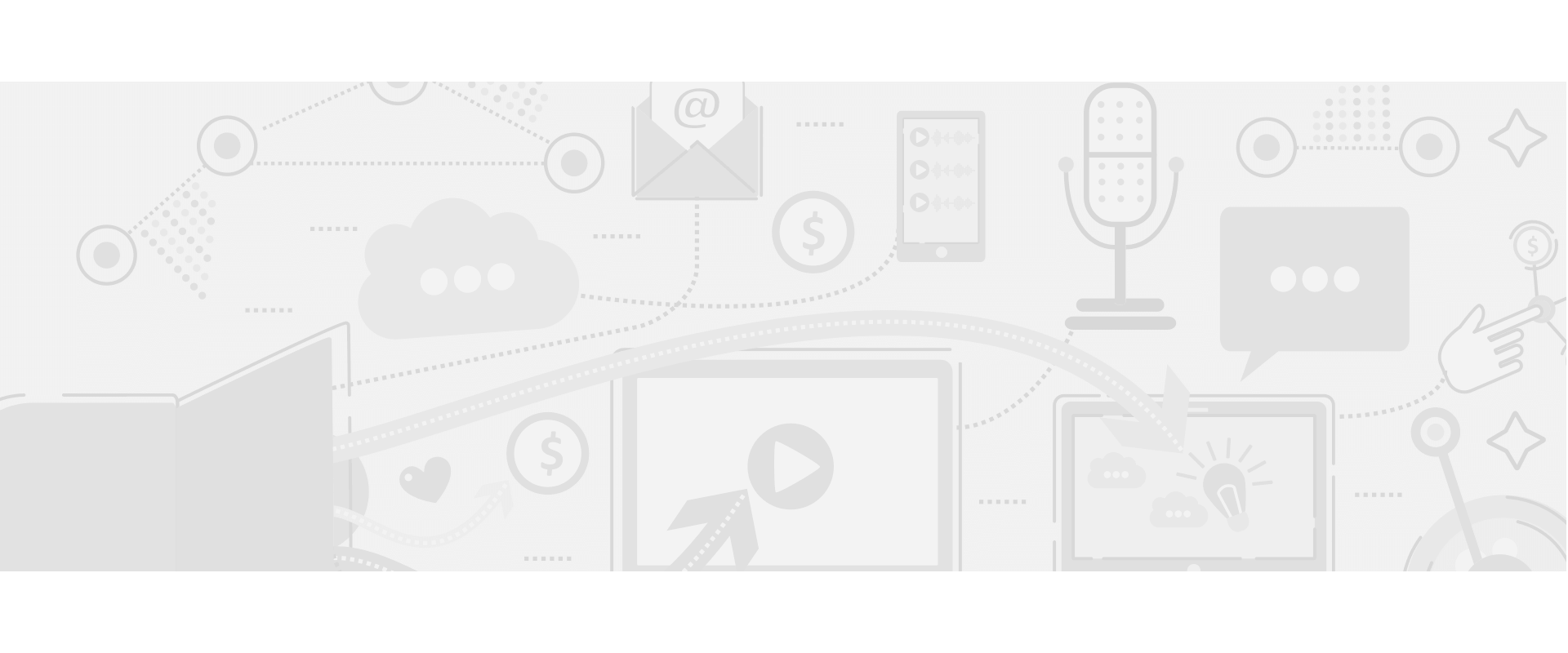 Two things to keep in mind with these consoles: the compression and EQ exist on one single button. And on the AG06, phantom power is only available for the first channel (meaning you couldn't use a condenser mic on the second one).
Best mid-range mixers (multi-person) 
Yamaha's analog audio mixer includes four channels, 10 line inputs, quality preamps, built-in sound effects, and high-pass filters for a cleaner output. 
It features built-in compression, phantom power for condenser mics, a small and durable design, and an Aux Out enabling you to run a mix-minus.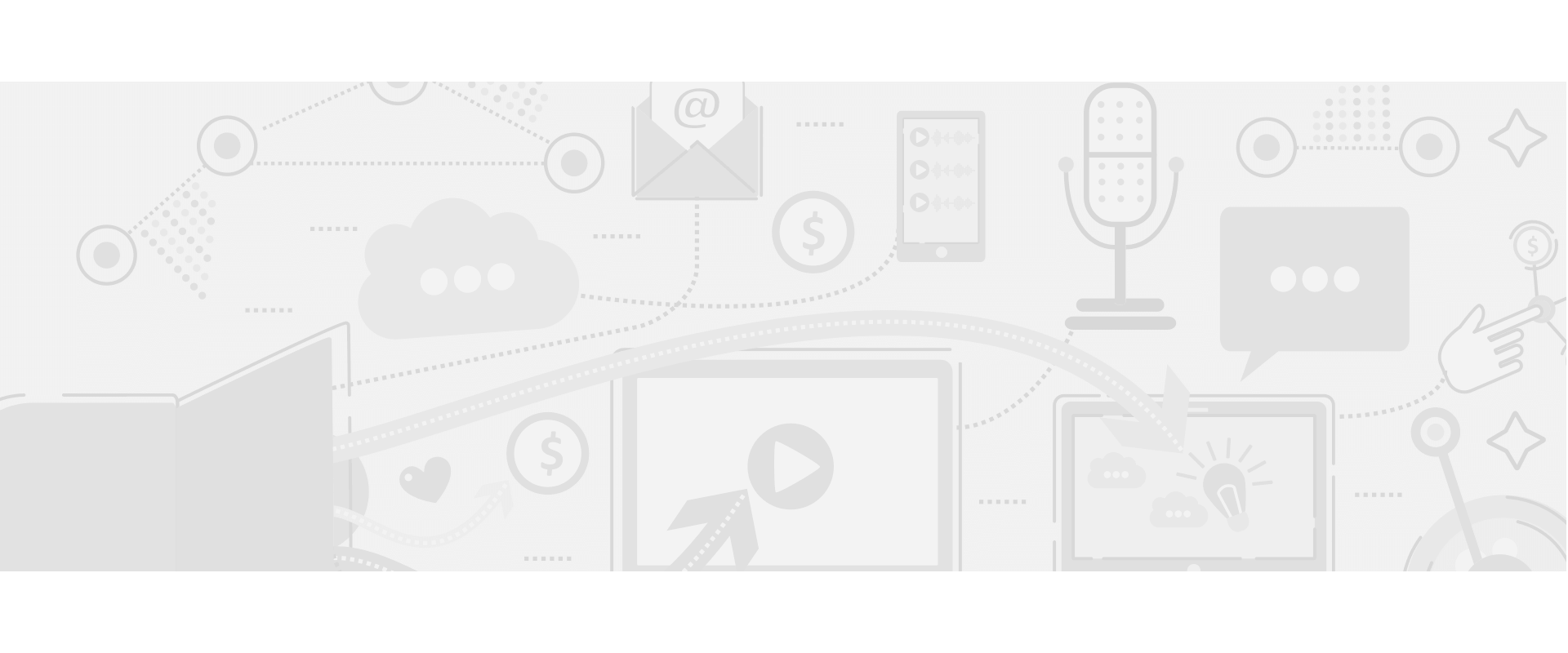 This unit will get the job done and should last you a long time. The MG10XU gets a 4.5 rating on Amazon, but some users report that it tends to get hot with long periods of use.
If you don't care much about sound effects, you can stick with the Yamaha MG10. This unit saves you roughly $40 and has the same console and features minus the sound effects and the MG10XU's larger screen display.
The layout and features of the Xenyx are similar to the Yamaha, but it includes six fader-controlled channels (four with phantom power) and built-in mic preamps. The Xenyx also has one-knob compression, making it simple to even out your recording's dynamic range.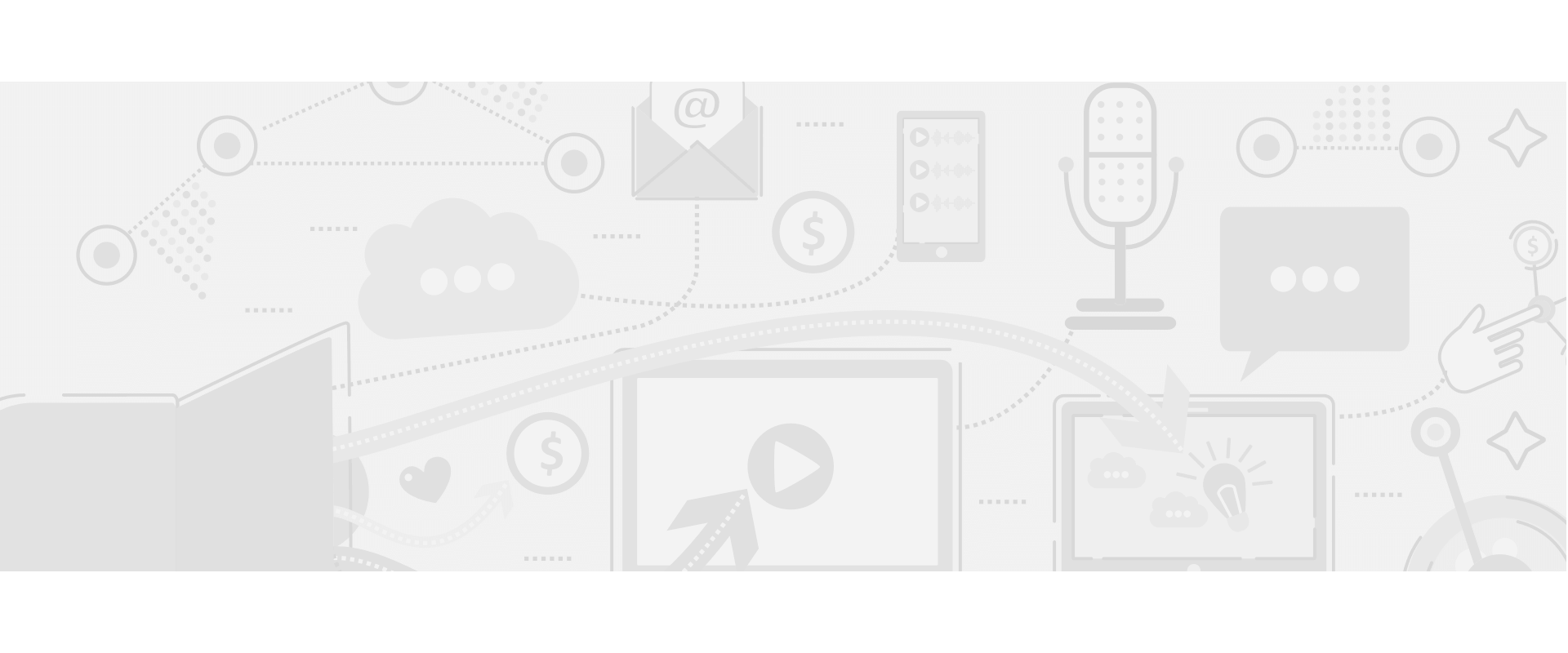 The Xenyx is an excellent entry-level mixer, but unless you need the two added channels, you can easily stick with the Yamaha MG10 and save some pennies.
Best pro-level mixer (multi-person)
The Mackie ProFX builds on the Xenyx with better, low-noise preamps, Aux output, low-cut filter, a built-in ReadyFX sound effects engine, and a slightly higher reliability rating. And If you don't want to spend $600 on a Rodecaster, this unit might be a good alternative.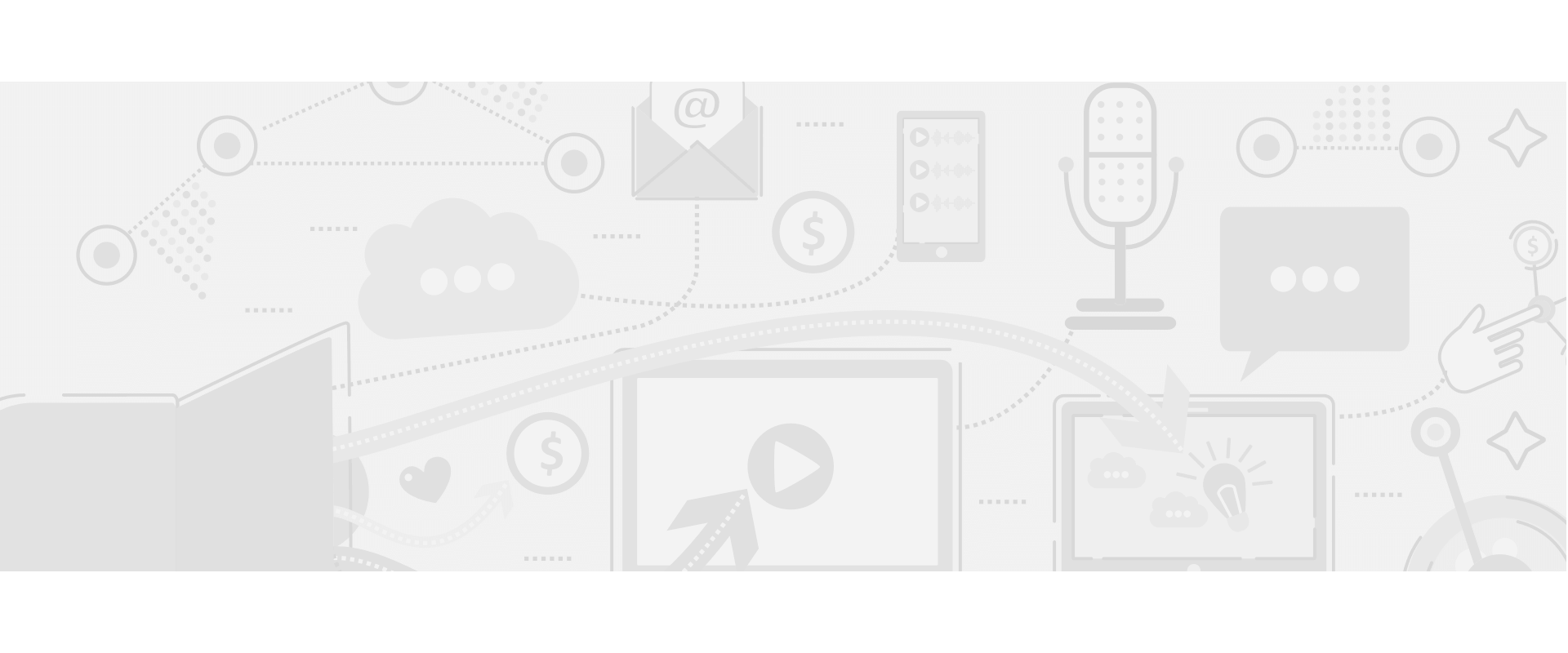 However, the Mackie is missing built-in compression and has one less input than the Xenyx, with five inputs total (four that are XLR). 
With any Mackie product, you're paying for the brand's name and the durability of the device. But mixers can be finicky and malfunction with frequent use, so Mackie's "built like a tank" construction is an important factor to consider.
Alternative option: Zoom PodTrak P4 ($199.99)
The PodTrack P4 is compact and portable audio interface made by Zoom specifically for podcasters.
And if none of these mixers seem quite right for you, this could be an alternative that gives you some of the best features of a mixer with the convenience of a digital recorder.
The device can be used as either a stand-alone recorder (using a full-size SD card) or as an audio interface when connected to your computer. The LCD screen lets you monitor your input levels and apply basic effects. 
The P4 has four XLR inputs (with switchable phantom power if you use condenser microphones), and each microphone gets its own input and headphone output jack.
To record a phone call, just plug your phone into the device or use a Bluetooth plug-in adapter if you want to go wireless. 
At roughly $400 less, the P4 doesn't have all the features of the Rodecaster.
While both devices have the same amount of hookups, the P4 doesn't feature software updates, a touch-screen display, or as many audio processing features as the Rodecaster. 
But this compact digital recorder is well worth its price if you need a quality multitrack recording with basic audio processing features (gain, volume), XLR inputs, portability, and instant playback.
Final thoughts
A mixer gives you full, tactile control over your audio, helping to streamline your workflow and minimize time spent editing in post.
And fortunately, most podcasters can easily get everything they need in a mixer with a simple unit under $200 — like the Mackie 402 or Yamaha MG10.
If you're ready to invest in a professional all-in-one mixer with a slick design, you can't beat the Rodecaster Pro.
And for those just getting started in podcasting who just need a way to record multiple people, the PodTrak P4 combines the best that mixers have to offer in a much more accessible format.
Feel free to check out our YouTube channel's Tech Review playlist for more on the latest podcasting gear!