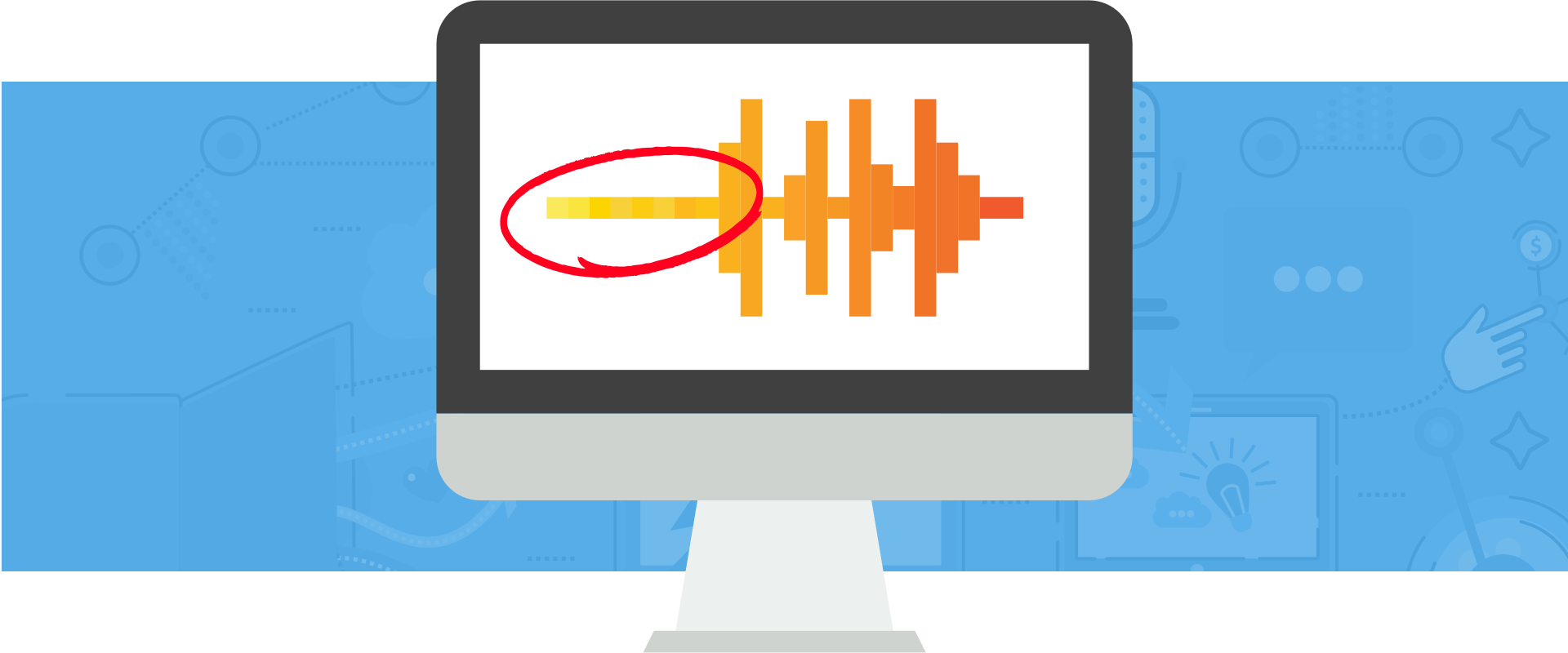 Learn How To Create A Podcast Intro Your Listeners Will Love
Podcast intros set the tone for your show, let listeners know what your show and episode are about, and give an indication of the professionalism and quality of the podcast they are about to listen to.
Your podcast intro, along with your podcast cover art, is where you'll make your first impression.
Like everything with podcasting, there aren't any hard and fast rules on what you have to include. (You can even skip the intro all together and jump right into the content.)
Though a majority of shows start with a few common intro elements:
Intro music
Voice over
Hook or teaser
Personal intro
We'll go through each of these and give you some tips and options on where you can find things like music or voice over talent, plus keep an eye out for a personal intro script farther down the page.
But first, let's take a look at some common intro formats and examples of podcasts that are using them sucessfully
Podcast Intro Formats (with examples)
This isn't an exhaustive list, but will help you get a feel for how your show should start.
These examples should illustrate how you don't have to follow any specific script. You can always test out a few intro types to get a feel for what works for your show.
Podcast Intro Music
Music is one of the best ways to set the mood or tone of your show. That's why we have "workout" and "relaxing" playlists.
Do you want an upbeat and inspirational feel? Calm and subdued? Somber? You name it, you can set any tone with music.
The great thing is that many places where you can purchase music will let you sort and filter by these different moods, making it easy to find something that is perfect for your podcast.
Where to get podcast music
Be careful when purchasing music for your podcast. You will want to make sure there aren't limits on the number of plays allowed or where it can be used. This article will teach you everything podcasters need to know about music for podcasters "
Here are a few sites that are highly recommended:
Melodyloops
Melody Loops lets you sort by mood, style, genre, instrument, and more. Plus you can customize the piece before downloading. Pricing starts at $29 for 3 tracks.
AudioBlocks
AudioBlocks is a subscription service that lets you download an unlimited number of songs, sound effects, and loops for $149 / year. If you plan to more highly-produced shows or want different sound effects, this is a great value.
AudioJungle
AudioJungle is part of the Envato marketplace. They offer different licenses and pricing depending on the audience size so you'll want to pay attention to that before you purchase from here.
Avoid Overused Music Tracks
Just like how you want to avoid using overused images in your podcast cover art, you'll want to avoid gimmicky and overused music in your podcast intro.
That usually means you'll want to avoid free songs and loops like the ones that are included with GarageBand or the more popular free tracks on Bensound.
Professional Voiceovers
Voice overs should add a professional feel to your podcast—and they give the host a little extra authority when they are introduced by a third party.
If not done well, these can sound cheesy and forced, and will have a negative effect on you and your brand.
Because quality voice over podcast intros are not always cheap, it's perfectly OK to skip them. You can always add them once your show becomes more popular.
Where To Get Voice Overs
Music Radio Creative
Music Radio Creative has an excellent website that lets you play samples from different voice over talent, allowing you to find the perfect voice and style that will fit your podcast.
When you visit their podcast section, you'll probably notice some recognizable clients that have used their service.
It's definitely not the cheapest, but also not the most expensive either. The price varies depending on how many words are used and the level of production.
Tim Paige
Tim Paige is the voice of LeadPages. He runs their podcast and webinars, but is also a voice actor and has done a number of high-profile podcast intros. Visit Make My Intro to learn more.
Fiverr
There are a number of people on Fiverr who will create intros, outros, and bumpers for your podcast. Like most services on Fiverr, the quality can vary dramatically, so be sure to check out samples before committing. That said, this can be a great way to get voice overs on a budget.
Hooks & Teasers
A hook or teaser is something that captures your listener's attention and makes them want to learn more or keep listening.
You could say "Todd will teach you how to win the lottery with this simple trick—stick around!" (maybe don't say that) and people will have to listen if they want to know more.
Another common tactic is to include your guest saying something interesting, but without the context, making a lister want to continue to learn more.
Even if you're not interviewing someone, it's generally a good idea to briefly touch on what you're about to talk about or what your audience is about to learn in that specific episode.
Personal Intro
Try to keep this as short as possible. Most people want to hear the main content, but it's important to remember that every episode is probably someone's first time listening to you.
If not done in a voice over, introduce yourself by name, the name of the podcast, and the topic or name of the episode.
You can thank people for listening, give a quick overview of what you're about to cover, and get right into the content.
Here is a sample script you can follow:
"Hey and welcome to the ____ show, where I interview the top ____ experts 8 days a week. My name is ____ and today we are talking with ____, founder of ____. I appreciate you taking the time to join us today and today I have an amazing interview that I know you'll love. We talk about ____, ____, and ____. Let's get right into it!
What is your favorite podcast intro?
Do have a favorite podcast that has an amazing intro? Share it below so others can learn and get ideas!