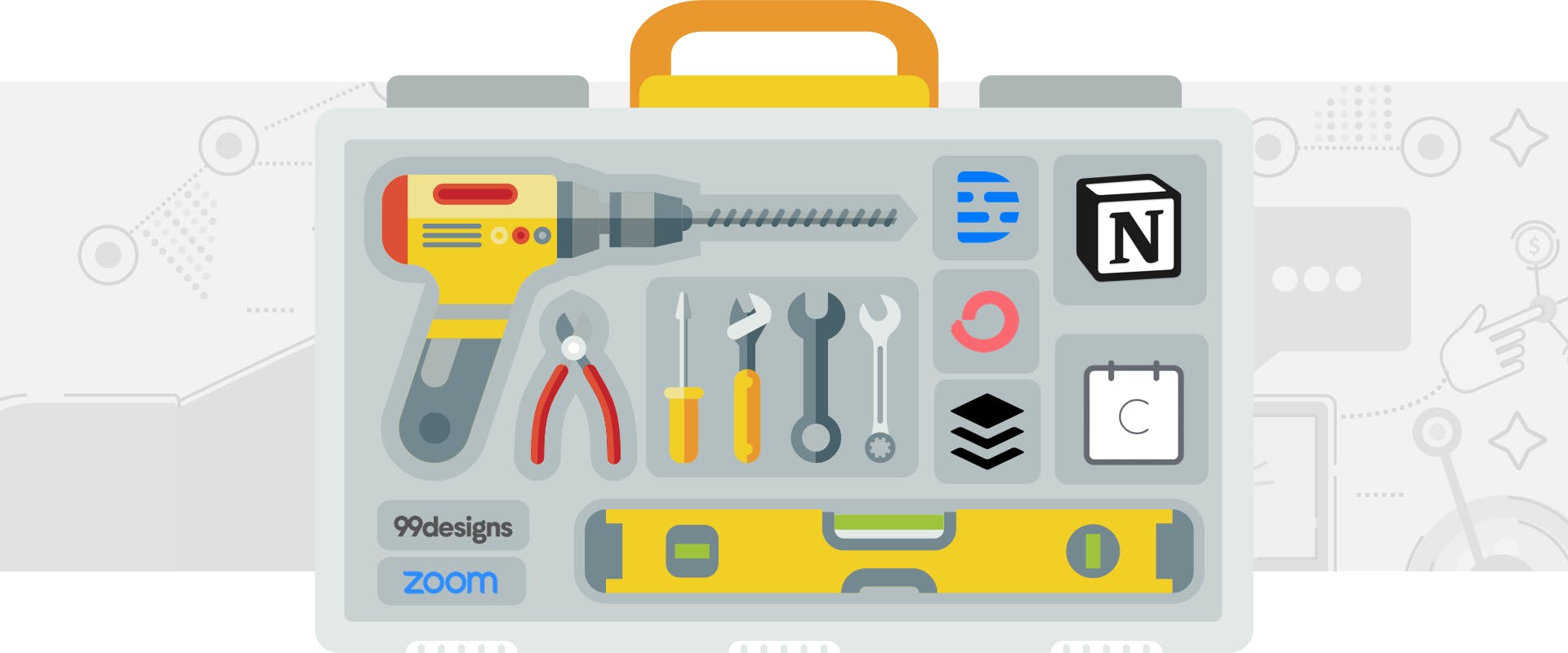 Top 14 Best Podcast Marketing Tools
A strong podcast marketing strategy is essential to reach more listeners, and the right tools can help make the process more efficient and effective.
In this blog, we list the top best podcast marketing tools to help spread the word about your show so you get more subscribers and make an impact with your podcast!
JUMP TO SECTION:
Image and graphic design tools
These web apps can help you create quality images to support your social media marketing. Both of these tools are free but have paid options if you want the extra features.
Cost: Free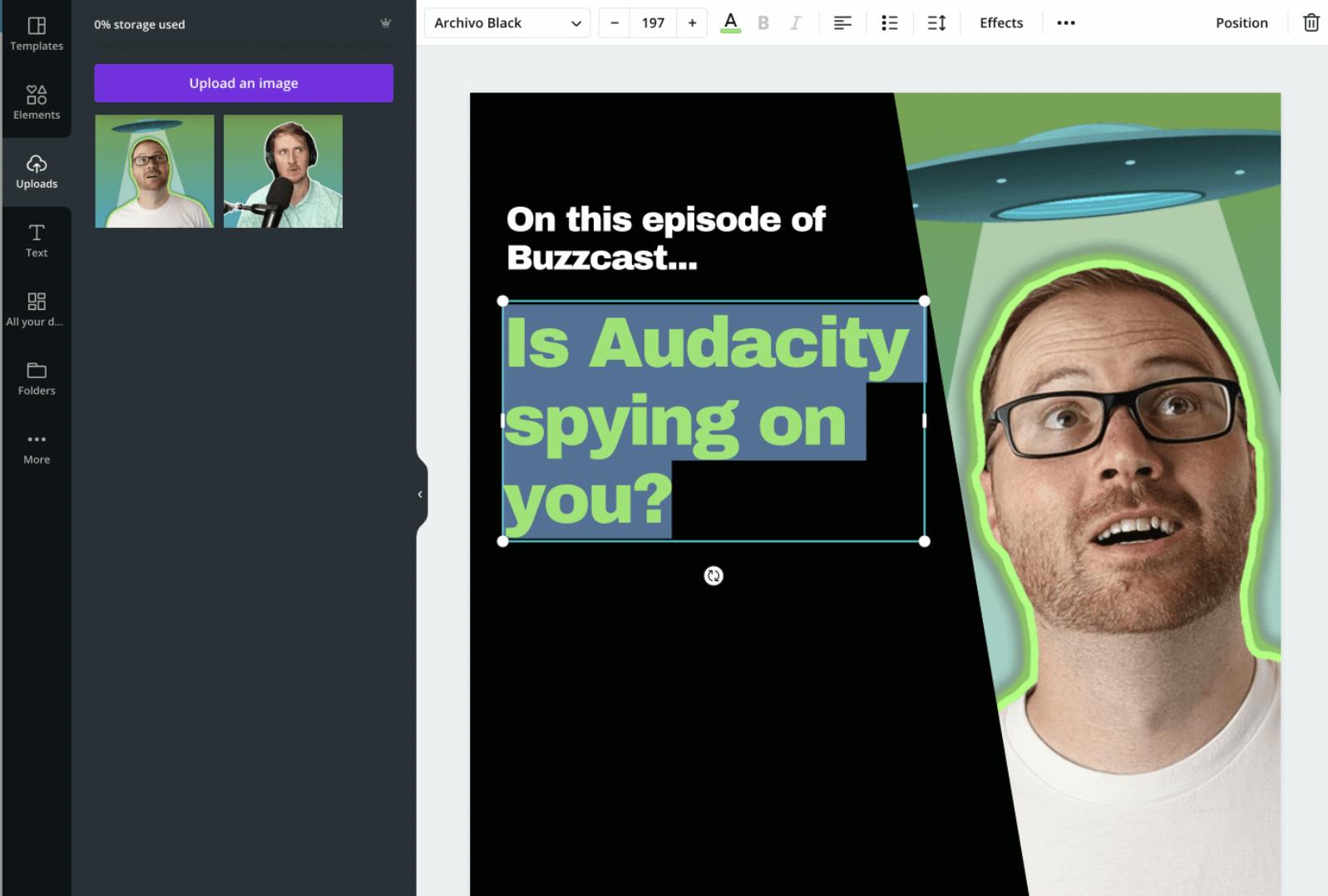 Canva is an excellent tool for designing podcast artwork and other materials like PDFs, social media graphics, digital ads, or even editing video files.
Canva consistently gets high ratings for ease of use, good value, and a wide range of design tools.
Cost: Free or $9.99 per month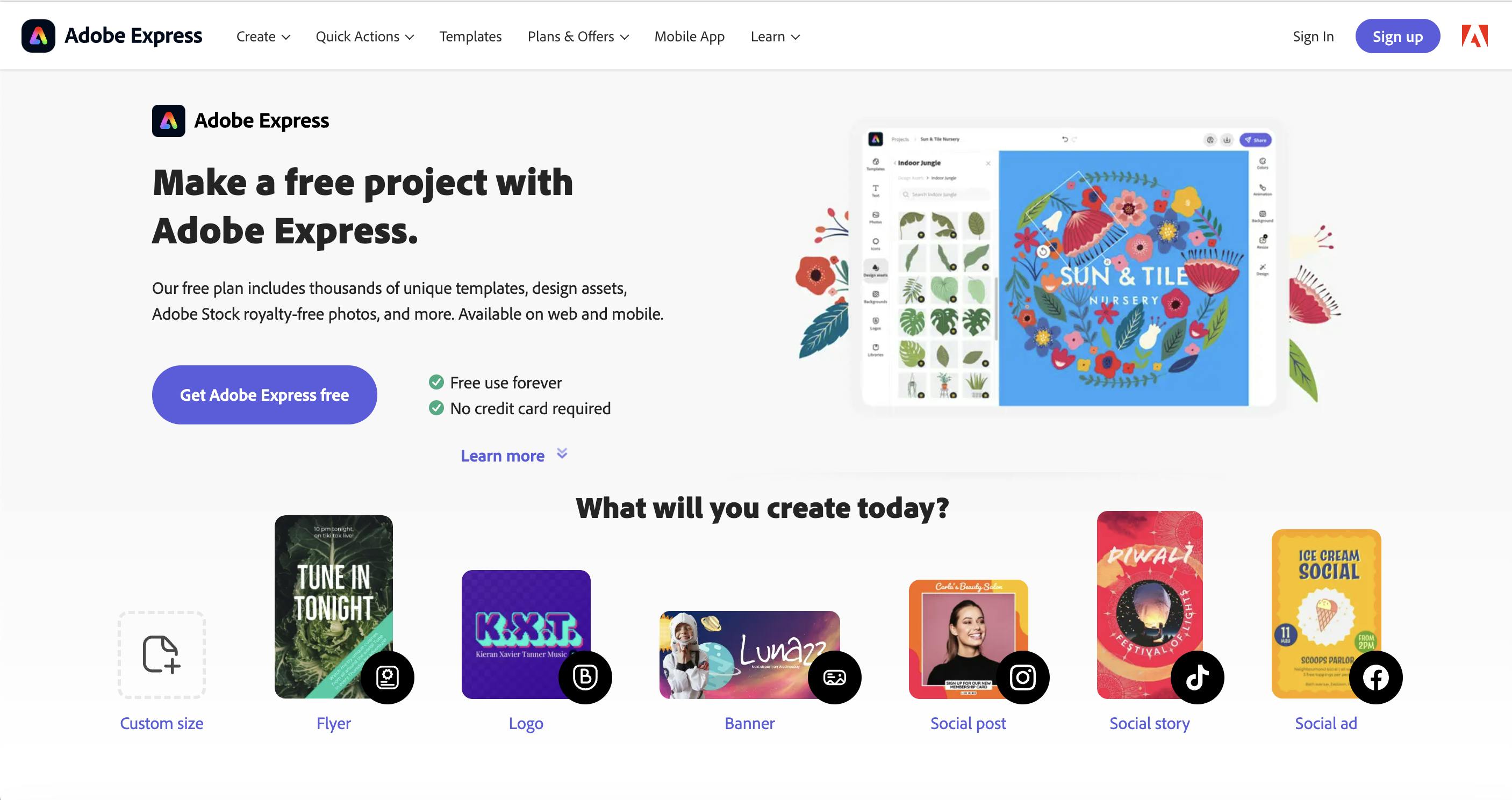 Adobe Express is a cloud-based graphic design tool that is very similar to Canva. The tool offers customizable templates for a variety of social media posts, royalty free images, and an always-free plan that will be sufficient for many podcasters.
The tool features royalty-free images and hundreds of customizable templates helpful for making simple graphic and images.
Podcast distribution and advertising tools
Making your podcast visible and available to listeners is a foundational part of marketing your show. These tools make your podcast available on listening apps like Apple Podcasts and offer ways to advertise directly to podcast listeners.
#6. Podcast hosting service
Cost: Usually between $10-$20 per month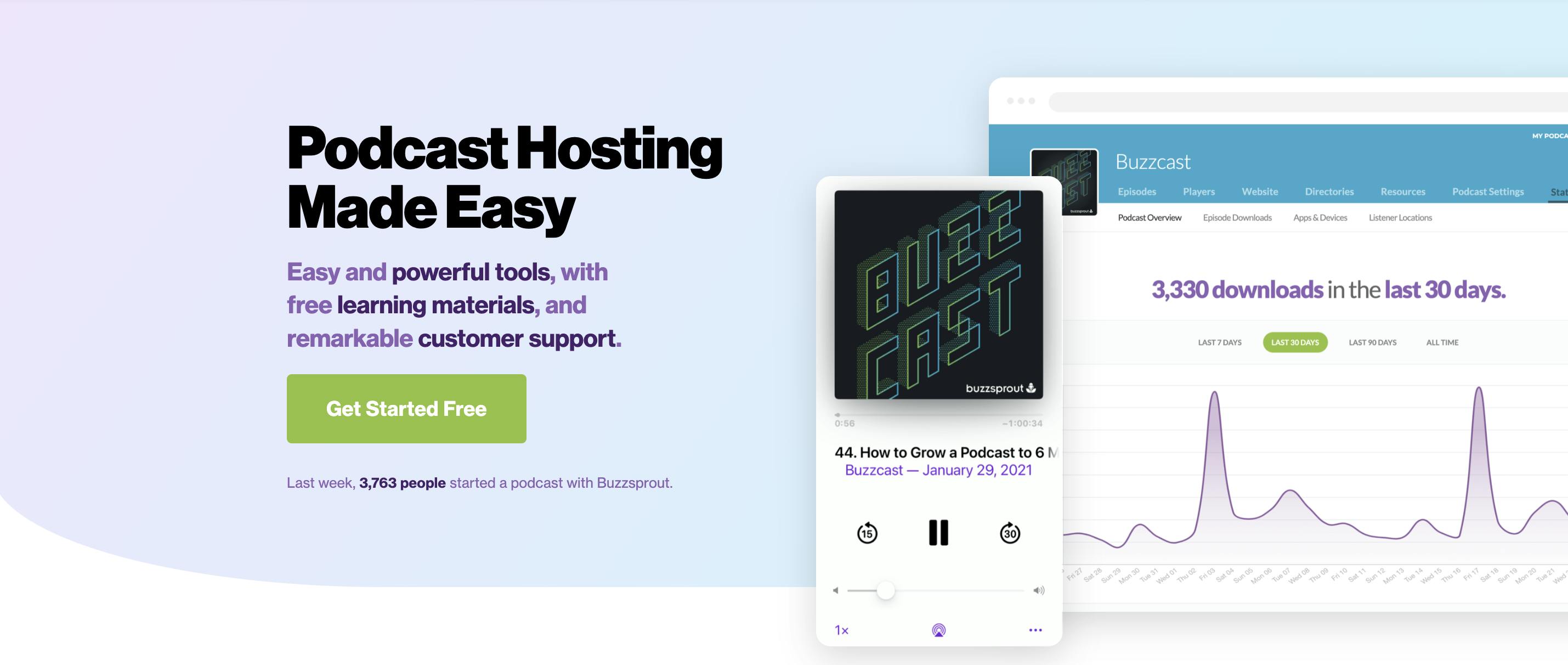 A podcasting hosting site like Buzzsprout stores your podcast files and distributes them to directories like Apple Podcasts so listeners can subscribe to your show.
Podcast hosting sites are a powerful marketing tool because they:
lay a foundation for efficient podcast distribution
provide useful podcast analytics that help you measure growth
may offer supplemental marketing features like audiograms, transcription services, etc.
You can try Buzzsprout free for 90 days to see what you think!
#7. Podcast ad services
Cost: Ad cost varies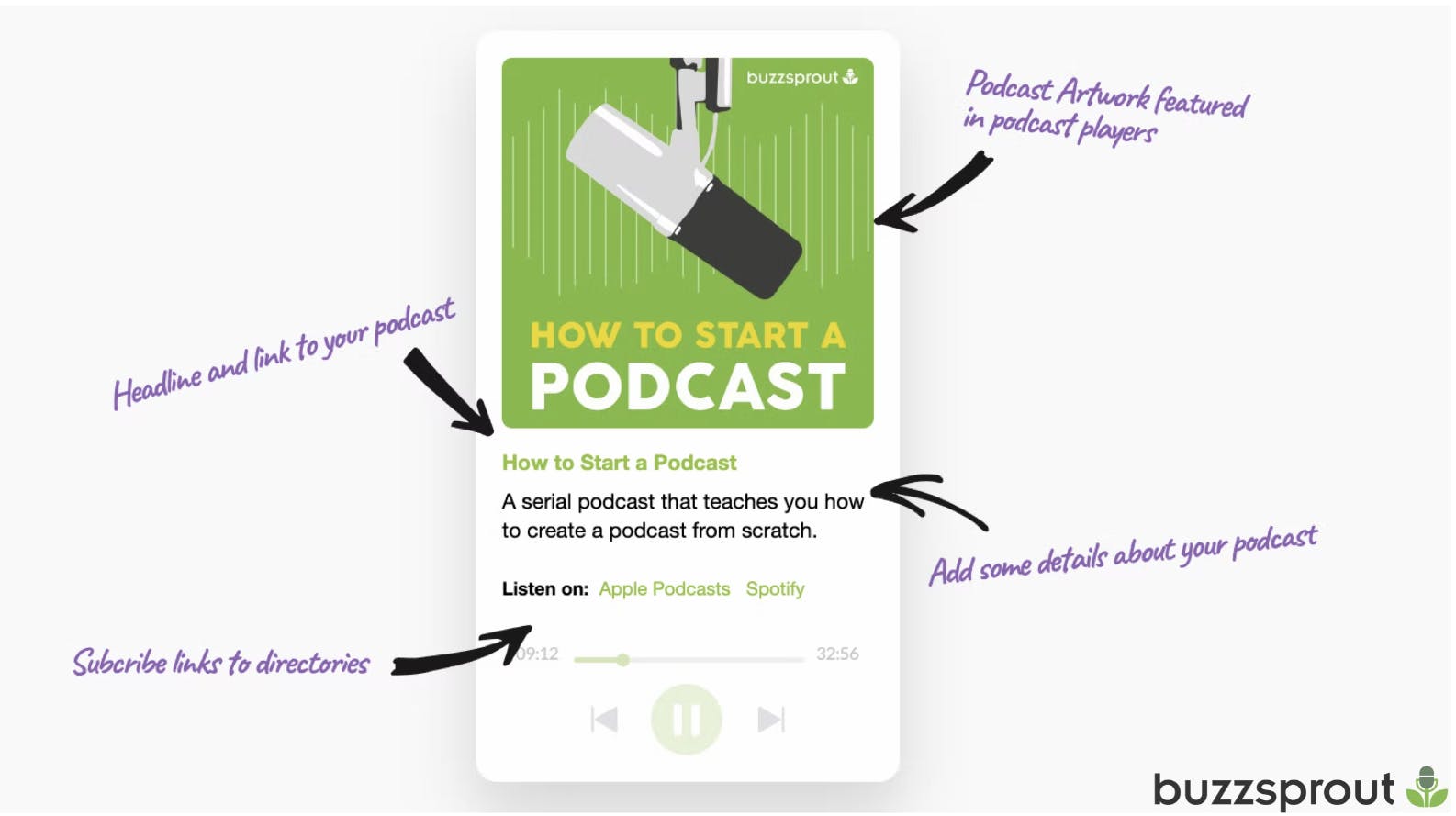 Promoting your show via podcast hosts or podcast apps is an excellent marketing strategy because it allows you to market directly to podcast listeners who already listen to shows within your genre.
Here are some options:
Buzzsprout Ads. When you create a Buzzsprout ad promo you target people who listen to podcasts and are interested in your topic. You can reach 5,000 listeners for just $100.
Overcast. This podcast app displays paid ads that listeners can click for a short description and choose whether or not to subscribe. Ad cost varies based on the podcast category.
Podcast Addict. Similar to Overcast, Podcast Addict runs 30-day ads either on the main screen or within a specific category for a more targeted approach. Ad cost depends on a variety of factors.
Tools to build your online presence
Having an online presence on platforms other than social media is helpful for your podcast's SEO and can even help you network with other creators, grow your email list, offer paid services and more.
Cost: Free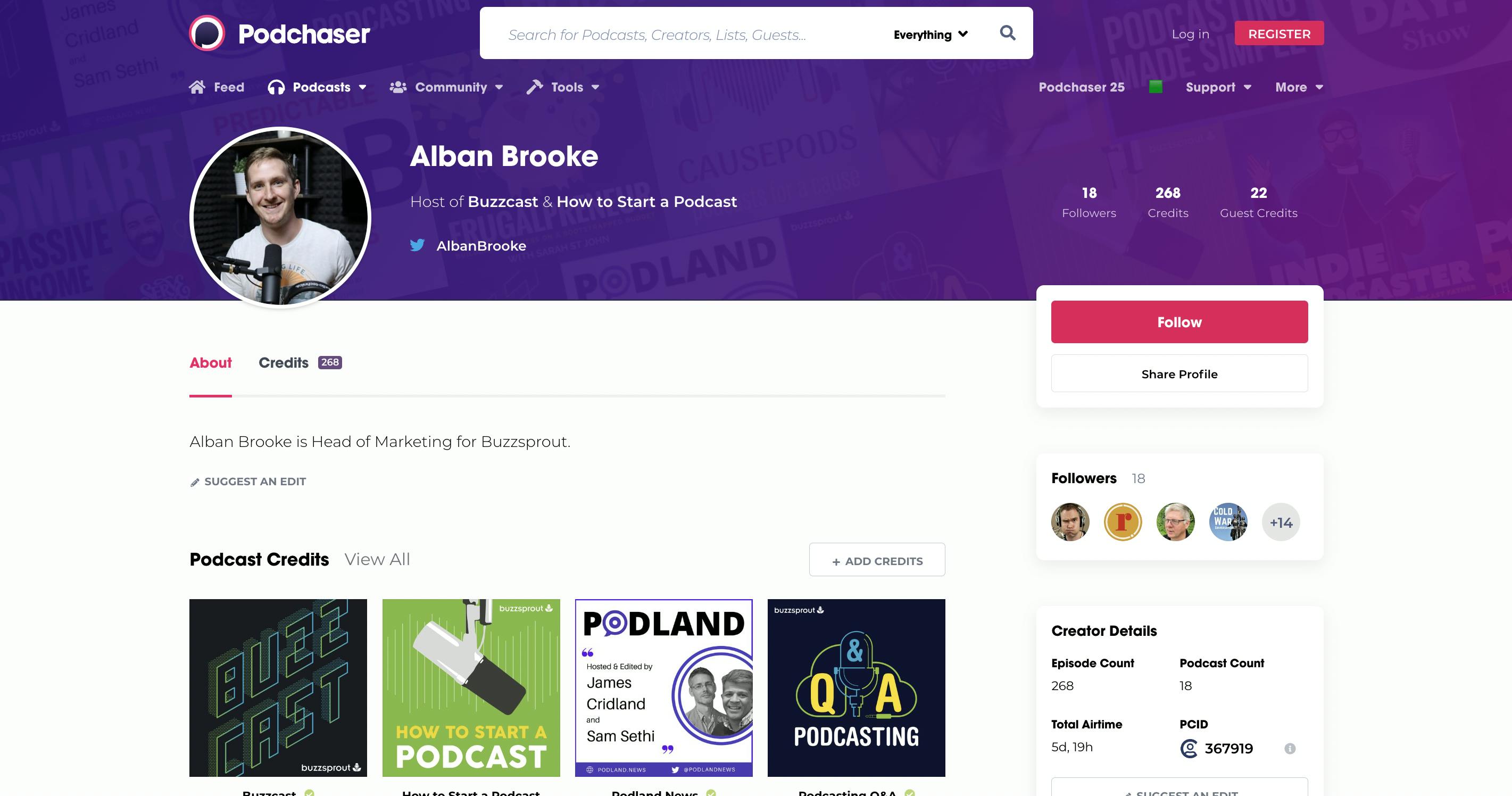 Podchaser is like an IMDB for podcasts, plus a bonus interactive dynamic that lets you create a profile and network with other podcasters.
Podchaser Pro is a paid version of the site that helps podcasters design marketing campaigns and gives users access to:
podcast insights and data
largest podcast contacts database
contact info
robust metadata and more
You can request a demo of Podchaser Pro to try out the beta version.
Cost: $9 per month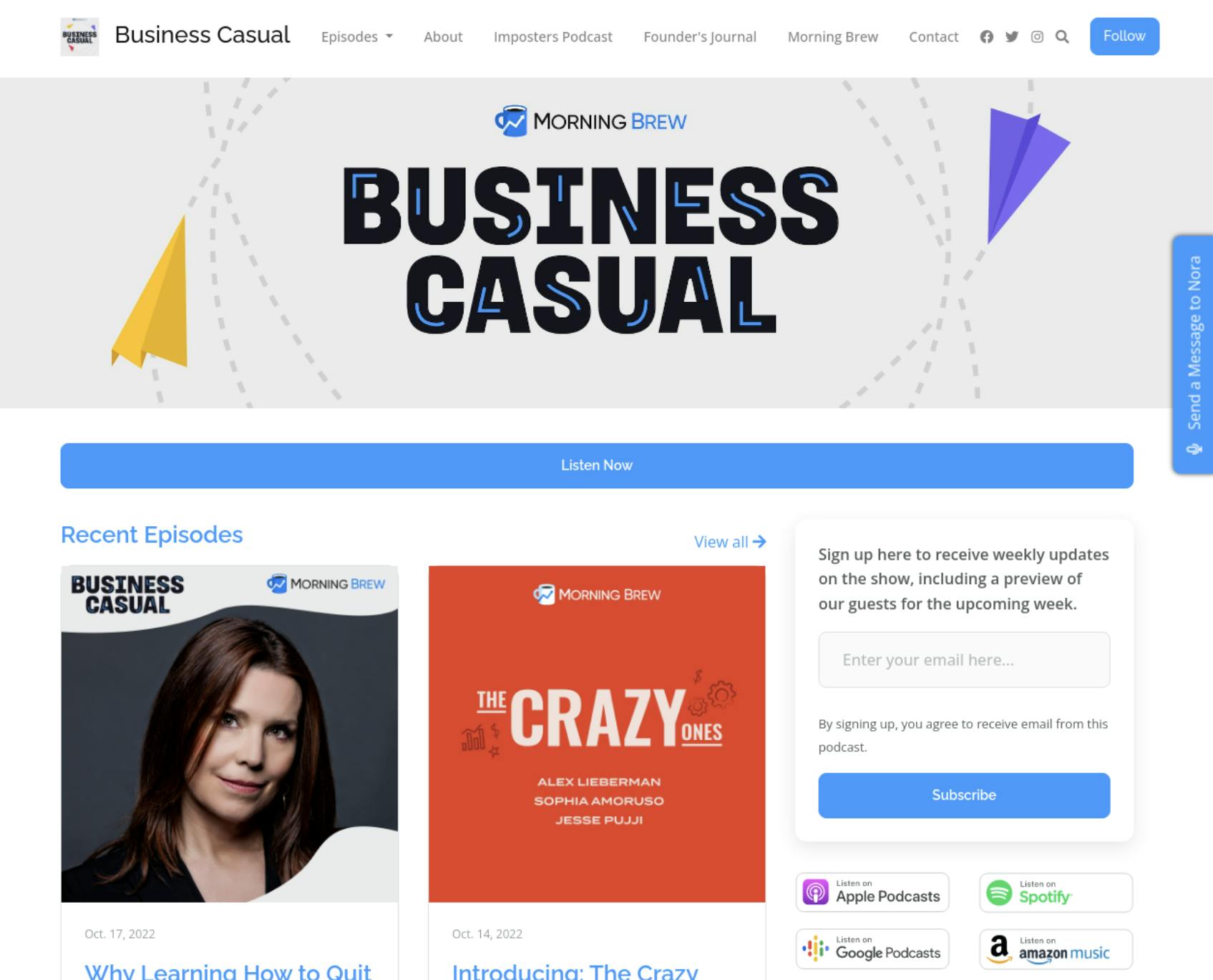 Podpage is a podcast website builder specifically designed to highlight your show and be listener-friendly.
The site offers customizable design options and ways to engage with listeners including:
imported review from Apple Podcasts
ability to connect and comment with listeners
revenue generating integrations like Patreon and PayPal
analytics
Podcast SEO and keyword research tools
No fancy SEO strategy is required for podcasting, but there are a few tools that can help make your podcast more visible in search engines and support your overall marketing strategy.
Cost: One search per month for free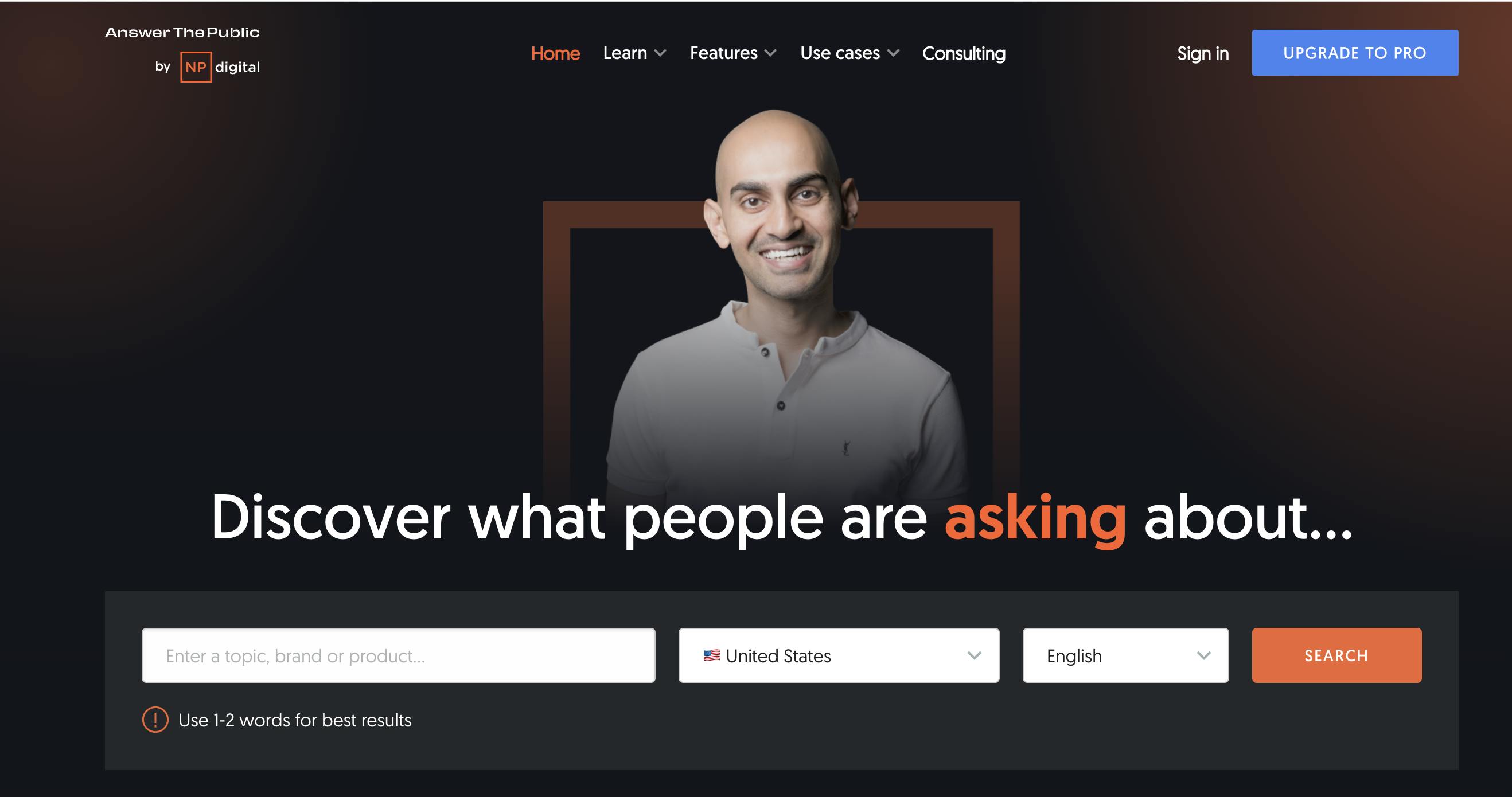 Answer the Public takes the data from over three billion daily Google searches and puts them into one big well of data.
The site allows for one free search per month and that's really all most podcasters need to generate tons of episode ideas based on keywords and phrases related to your topic.
Using those keywords strategically throughout your written content and metadata can help to boost your podcast's SEO.
Cost: Free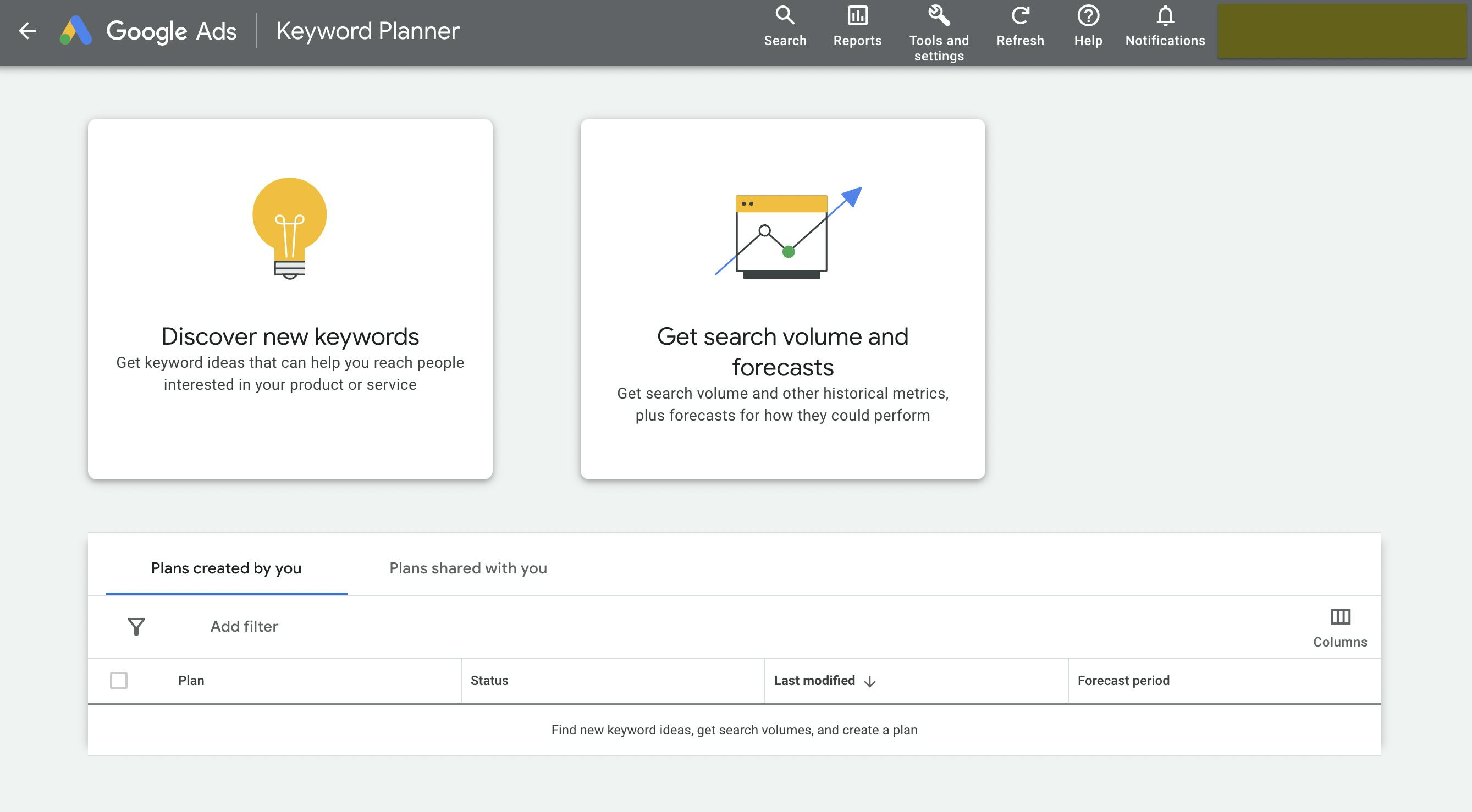 Google AdWords shows monthly search volumes and phrases you might not have thought of for your podcast keywords.
You can place the keywords you find in strategic places on your site and podcast info to help improve SEO.
Cost: Free up to 300 minutes per month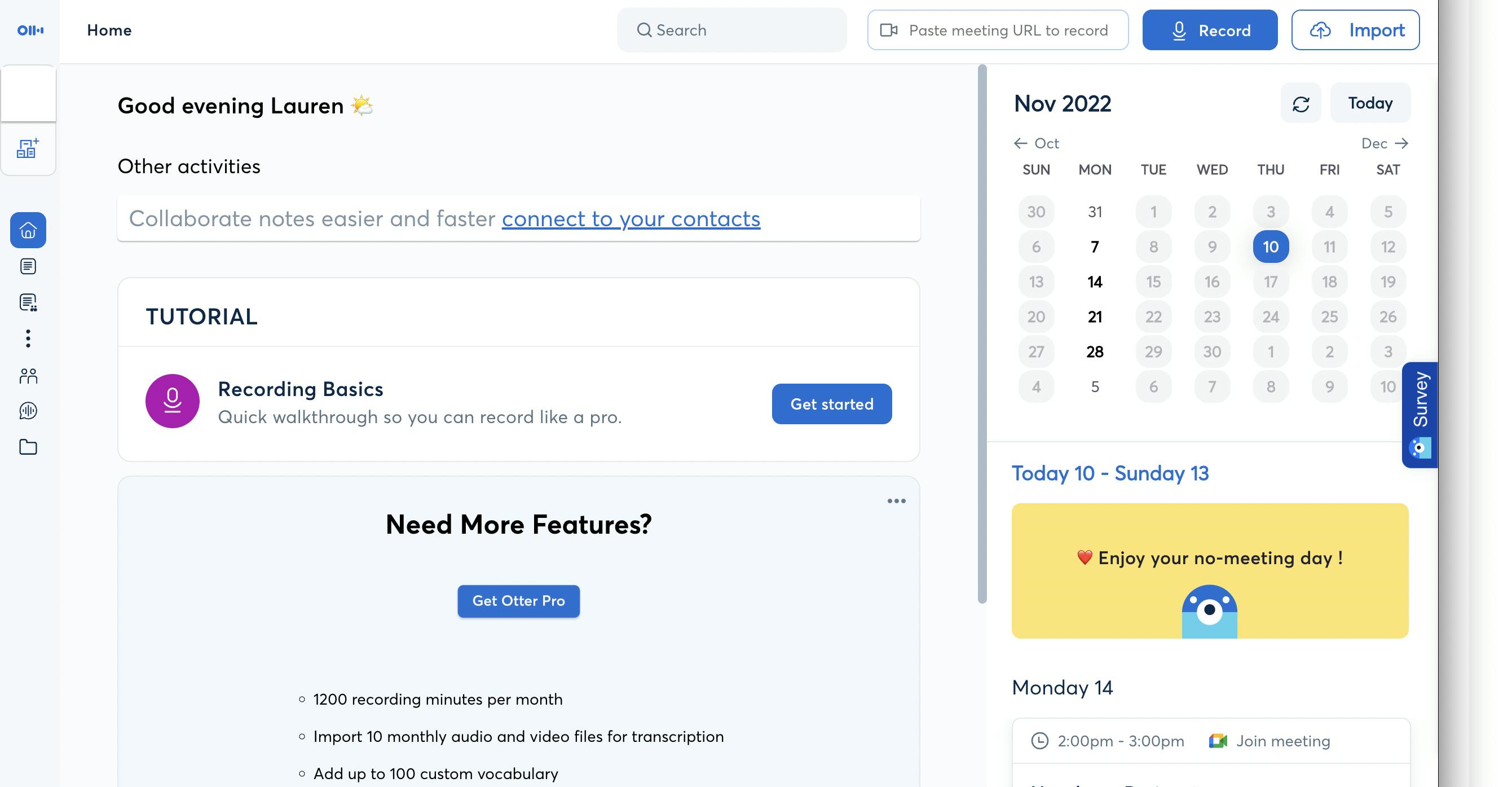 When you transcribe your podcast episodes it helps to make your podcast more accessible to listeners who are hard of hearing. Podcast transcriptions also:
boost your show's visibility on search engines
heightens listener engagement
makes it easy to repurpose content for social media, etc.
Buzzsprout podcasters have access to the transcription toolkit within their dashboard, where you can attach a transcript within your podcast and display it on your Buzzsprout website.
Email marketing tools
Email marketing is a great way to build your relationship with listeners, keep them updated on your content, get more traffic to your website, and offer subscriptions or paid services.
Email marketing isn't a necessary part of marketing your show, but it can be a powerful tool, especially for podcasters who sell services and subscriptions.
Cost: Free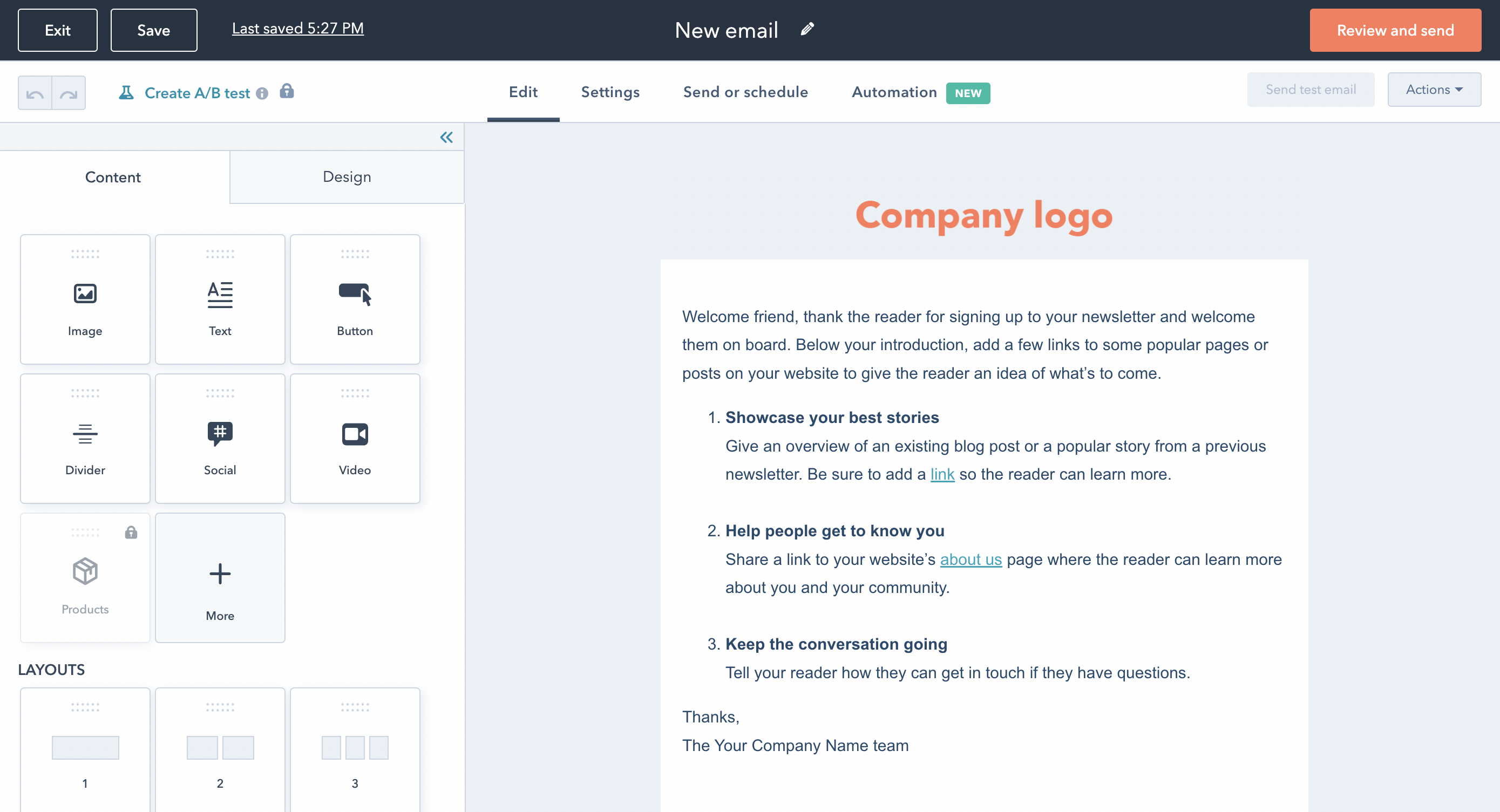 If you have less than 2,000 people on your email list, HubSpot's free email tool might be the perfect fit. It has an intuitive drag-and-drop workspace that makes designing your email newsletter simple.
The workspace also features:
scheduling capabilities
privacy and data protection
insights from the CRM tool to help boost email engagement
Cost: $9 per month (free if you have less than 300 subscribers)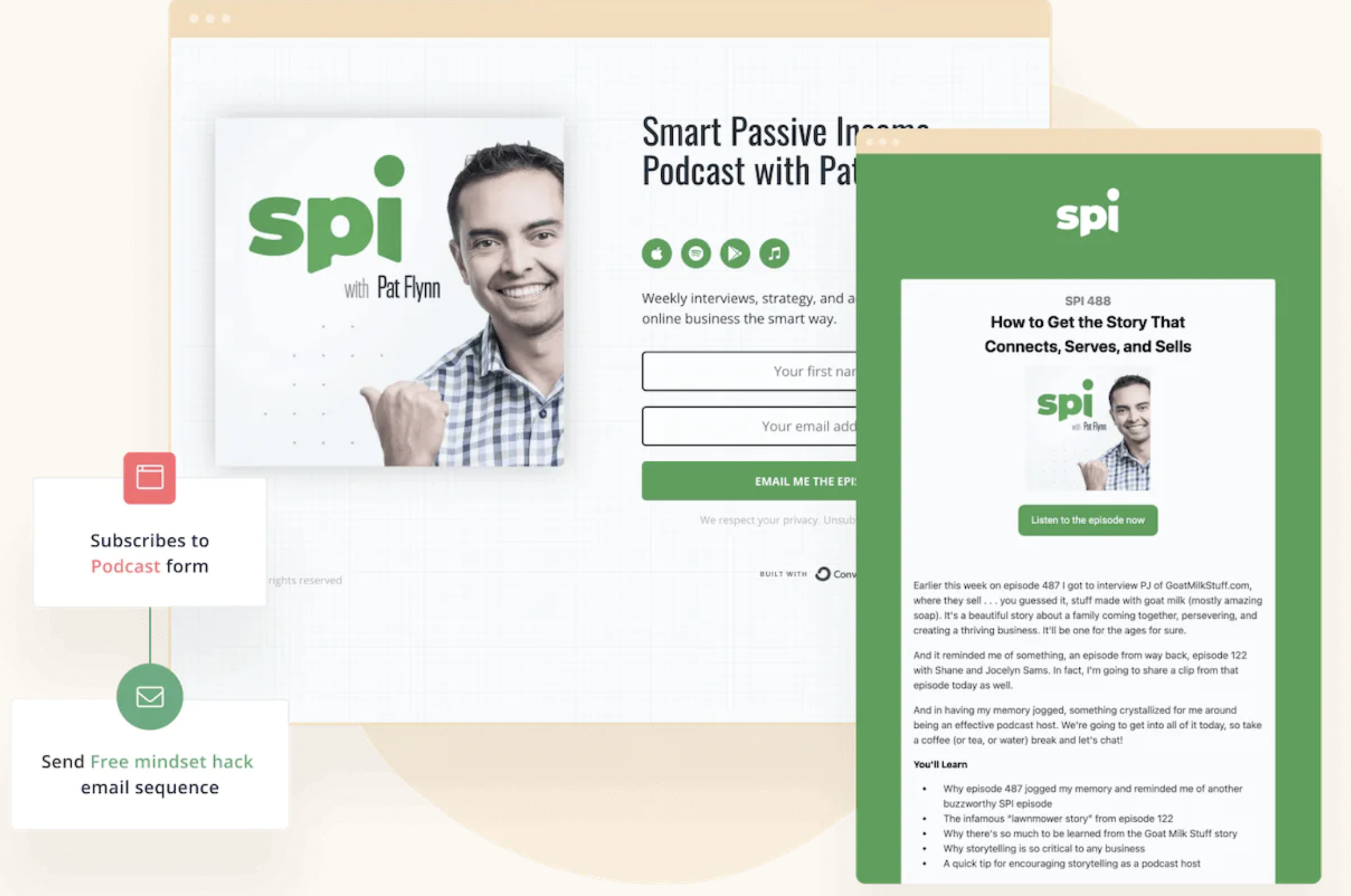 ConvertKit is a powerful all-in-one marketing hub that helps users grow their audience, automate marketing, and sell digital products. The editor is easy to use and is designed especially for online creators of all kinds.
If you have more than 300 email subscribers, you'll need a pain plan which offers:
unlimited landing pages, forms, and broadcasts
audience tagging
subscriptions
automated email sequences and more
You can check out their free 14-day trial to see if it's a good fit for you.
Alban Brooke
Alban Brooke is the Head of Marketing at Buzzsprout and the co-host of Buzzcast. Have any questions about this guide? Reach out on Twitter.
FAQs
How do you market a podcast?
Quality SEO and word of mouth are the most effective ways to market your podcast, but other effective ways include:
social media marketing
transcribing episodes
paid advertisement within podcast apps
What is the best platform to advertise a podcast?
Twitter, Facebook, and Instagram are the most popular social platforms to advertise your podcast content. They get the most traction of all social outlets and have video capability which is helpful for posting podcast audiograms.