Embedding in Squarespace
Squarespace is a wonderful website and content management system. When you're embedding a Buzzsprout player using Squarespace you'll want to keep in mind that while you'll follow all these steps, the player won't show up while you're logged in. To see how it will look, you'll need to logout of your Squarespace account and then go to the player on your site.
Here are some steps for embedding a Buzzsprout player in Squarespace:
Use the "Code block" Option: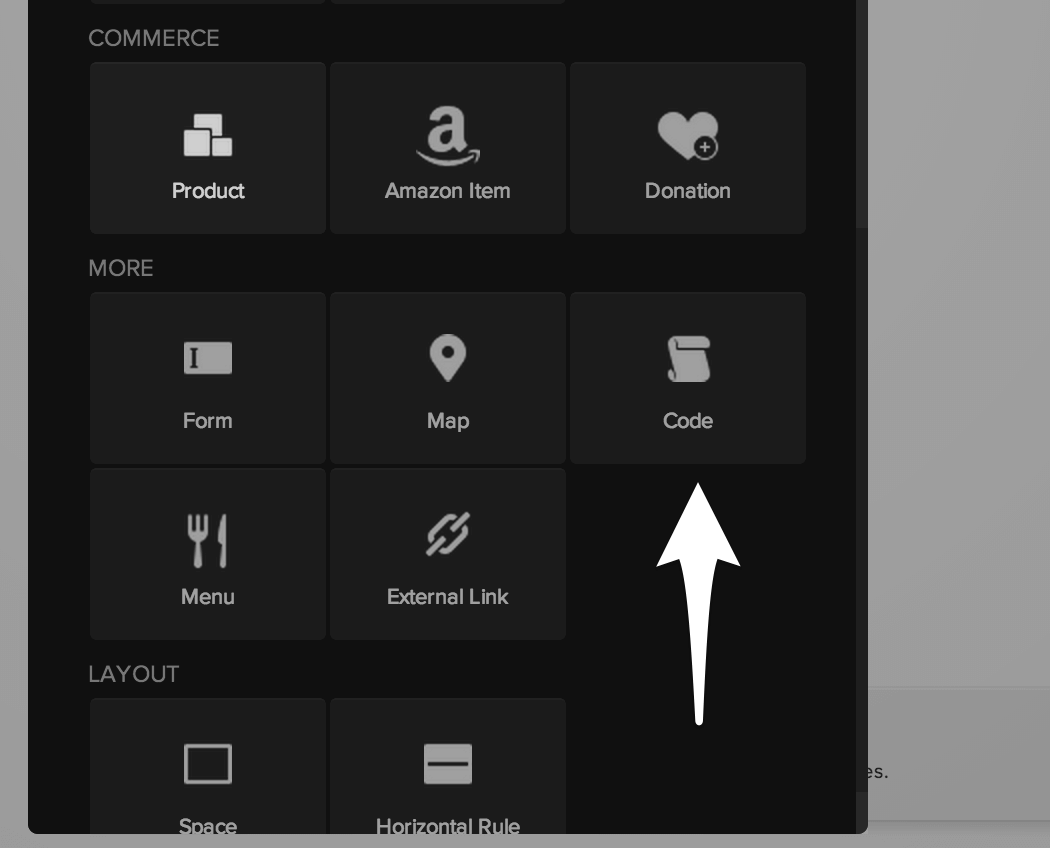 Keep the block set as HTML in the dropdown (don't switch it to javascript).
You'll hit save and see this little block: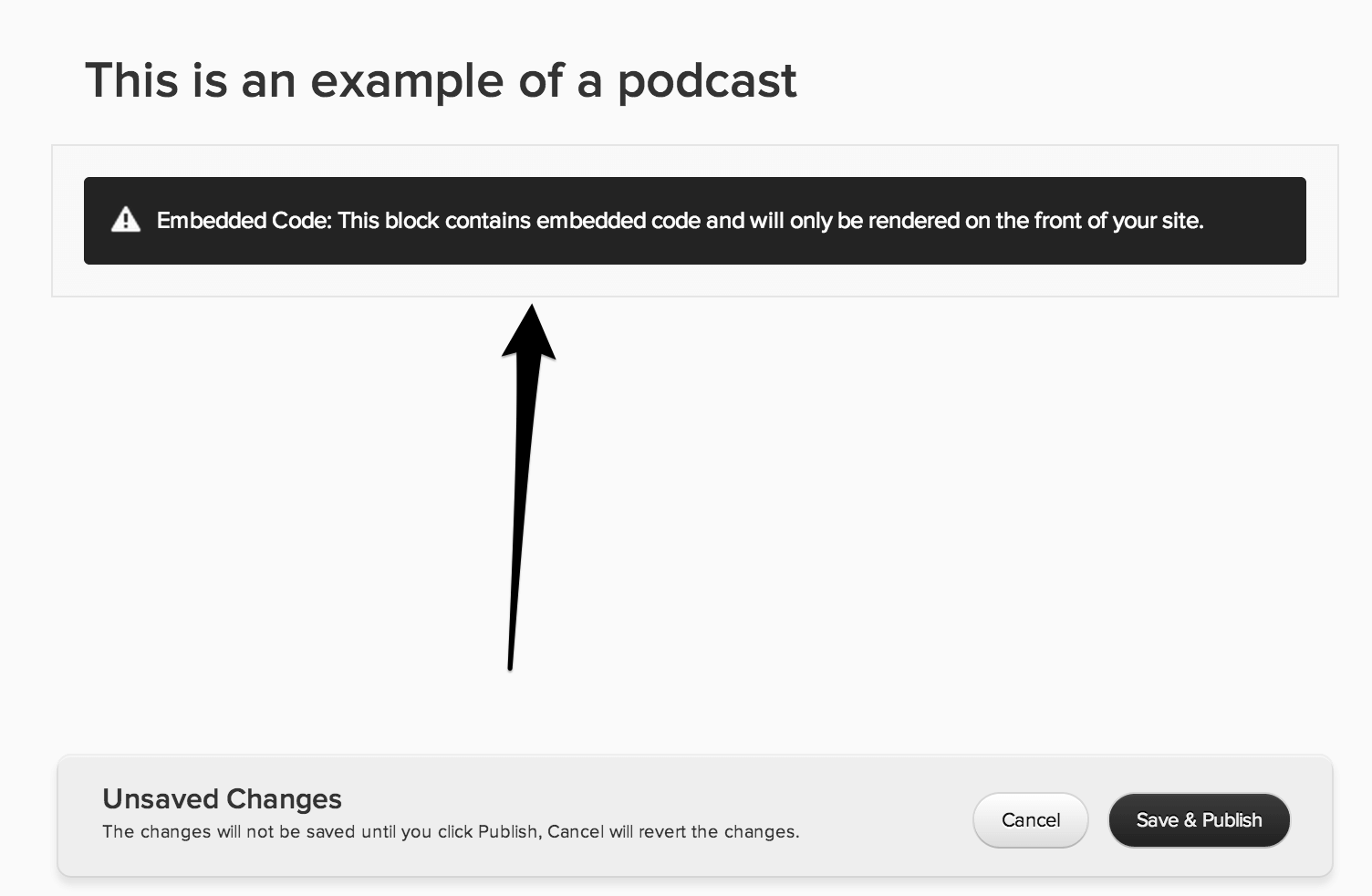 This tells you that the embed code will only show at the front end of the site... this was the tricky part because they really do mean "front." To see the embedded player actually working, you'll have to logout of your squarespace account and refresh the page. Once you do this, you'll see the player show up on the page.