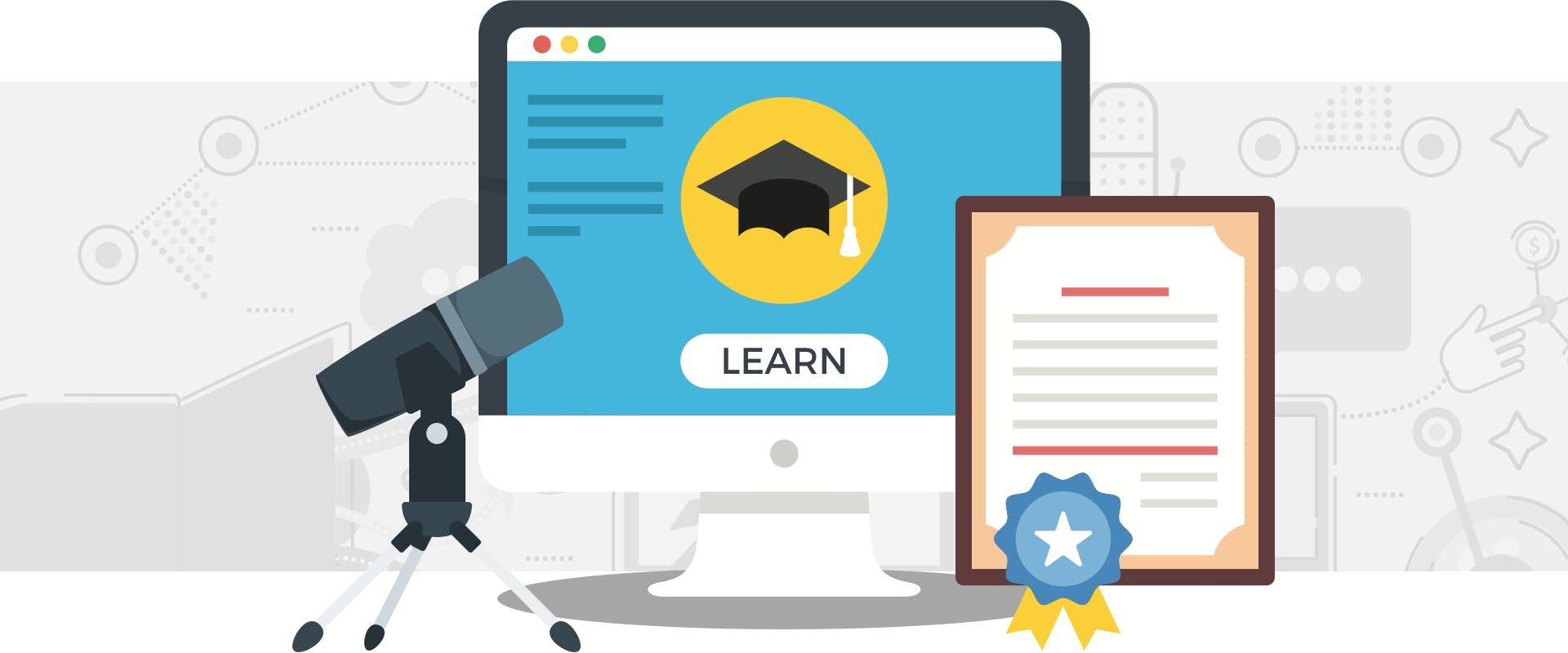 Best Free Podcast Courses for 2023
Finding answers to your podcasting questions can be frustrating and time-consuming, but a good podcast course consolidates all the necessary information into one convenient place.
This guide lists the best podcasting courses to help launch and market your new podcast, learn about tech, and monetize your content!
JUMP TO SECTION:
Best free podcasting courses for beginners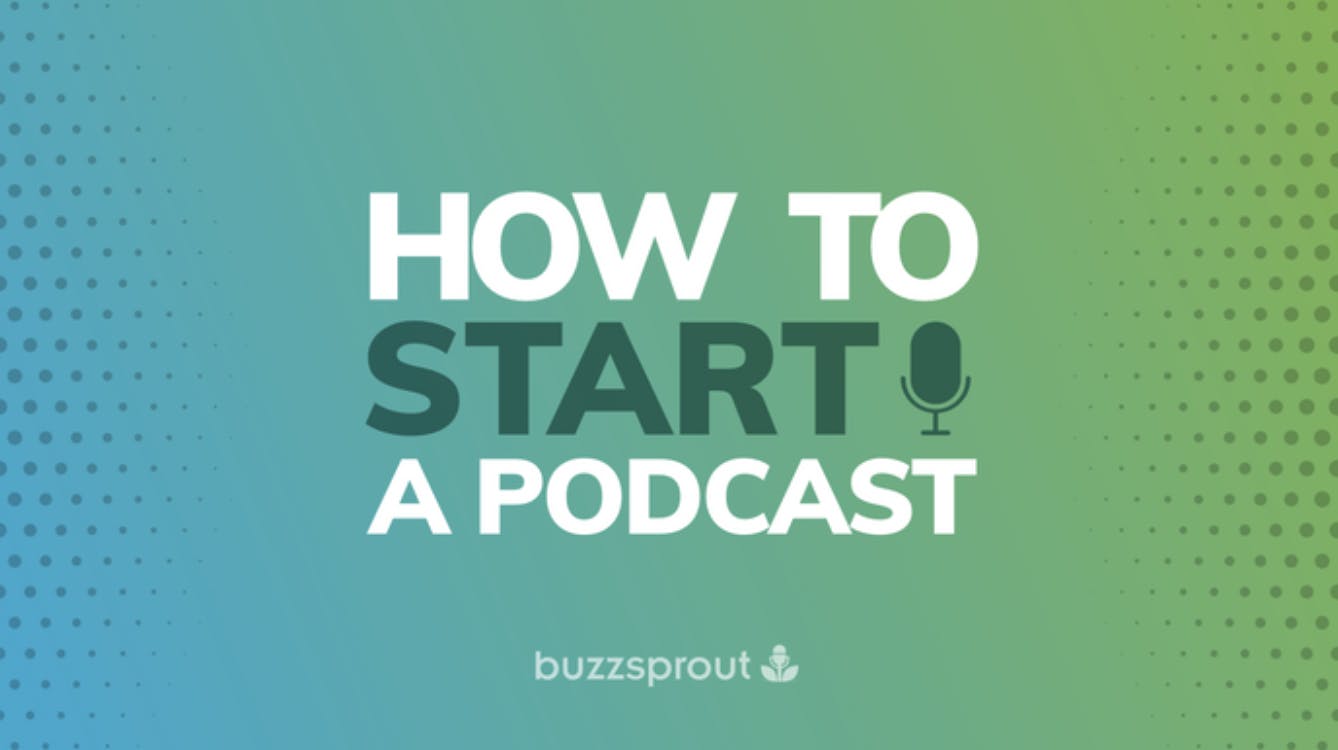 Buzzsprout's free online video course walks you through everything you need to launch your first podcast successfully.
This step-by-step guide features a comprehensive breakdown of the eight steps to launching a great podcast.
The modules answer questions like:
how to record with multiple people
how to submit your podcast to Apple Podcasts and Spotify
which microphone is best for podcasting
how to get your first 100 listeners
Sign up here to get started! Feel free to take the course at your own pace and check out the Buzzsprout blog for free templates and resources!
In this nine-episode serial podcast, we walk listeners through every step of a successful podcast launch.
Episode topics include:
practical audio editing tips
how to record a podcast
how to pick a name and niche
how to make your podcast stand out
This free course helps you get all your podcasting bases covered so you can start off strong from your first episode.
Pat Flynn (from Smart Passive Income) is a veteran in the podcasting world, and he created this free guide to help creators efficiently launch a quality podcast.
It's an excellent course for beginners and addresses how to:
choose a podcast topic
write a compelling podcast description
decide on a format
incorporate podcast transcriptions
create podcast artwork
Pat also breaks down common myths about starting a podcast so that you can launch with confidence.
Ross Winn from Podcast Insights started this 10-day course to help simplify starting a podcast and making it successful.
This course covers everything from getting listed in Apple Podcasts (formerly iTunes) to monetizing your content through online courses and social media.
The course features a minimalist format and breaks down things like:
how to pick a topic
what podcast equipment you need
how to come up with new episode ideas
how to submit to top podcast directories like Apple and Spotify
how to launch your podcast
Podcaster Krystal Proffitt created this free, five-day video course to take podcasters through everything they need to know to successfully start, launch, and market a podcast.
The courses topics include:
Day 1: How to Start a Podcast
Day 2: How to Plan Content and Stay Consistent
Day 3: How to Record Your Podcast
Day 4: How to Launch a Podcast
Day 5: How to Market a Podcast
It also includes a crash course in equipment and advice on how to stay consistent. Each video is delivered over five days so viewers can focus on one topic at a time.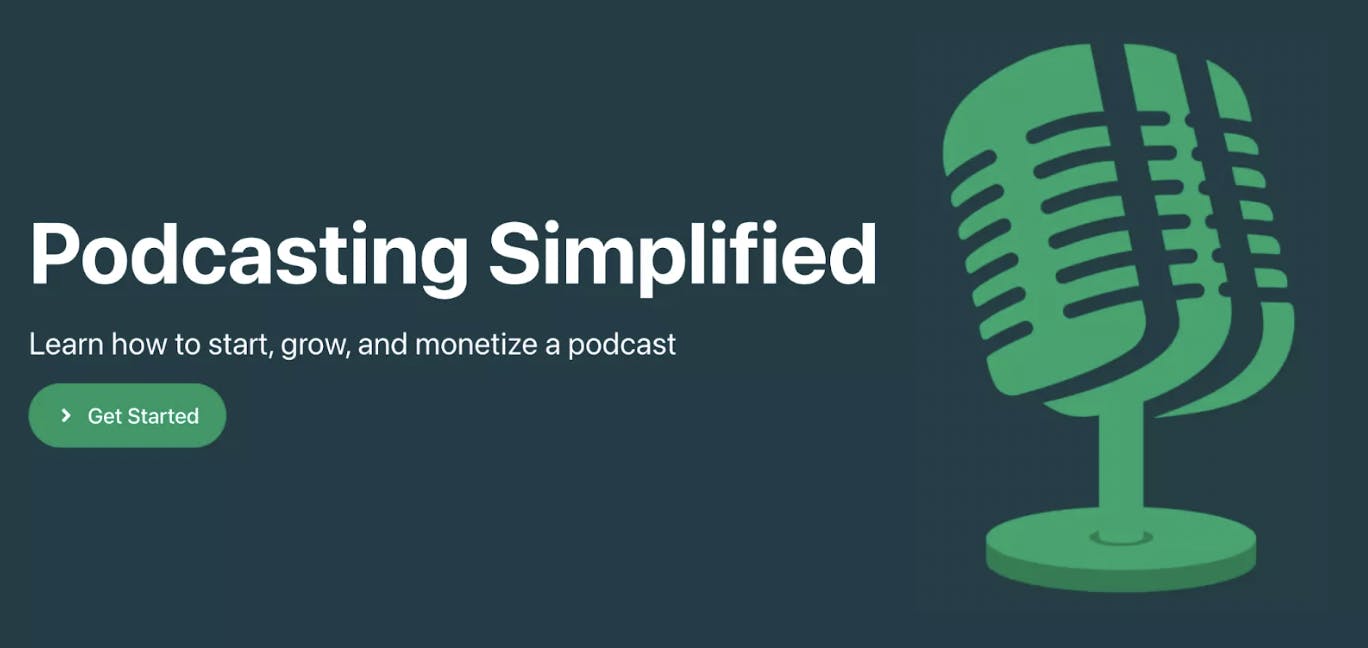 The team at Podcast Insights created this 10-day email course for beginner podcasters looking to get up to speed on all the fundamentals.
The email format ensures you go through the course at a steady pace and thoroughly cover all the basics, plus offers extra material designed to support your podcast's continued growth.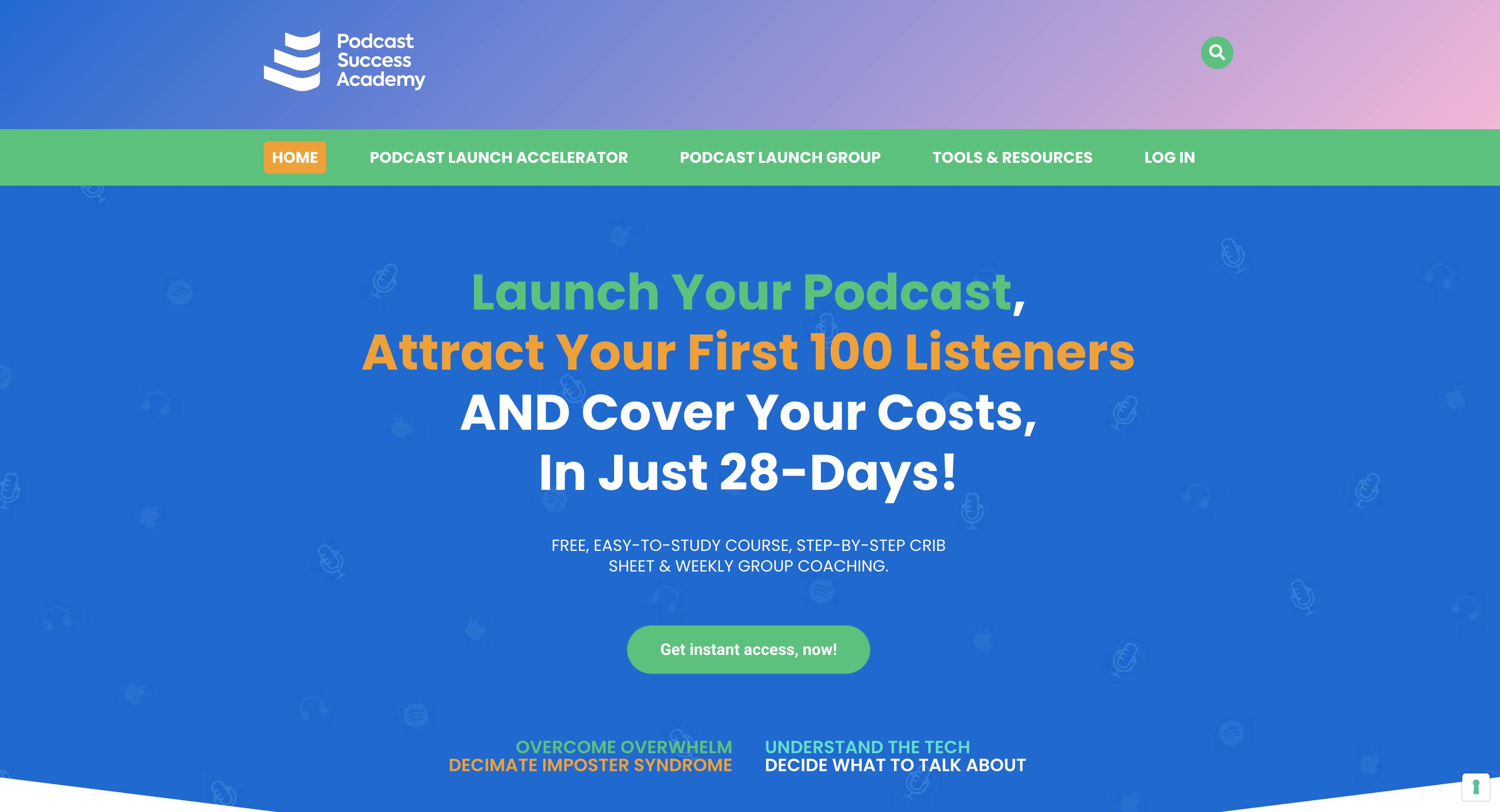 This free, 5-hour course guides first-time podcasters on the basics, including how to get 100 listeners in 28 days.
The host, Mark, also offers live Q&A during office hours to answer members' questions. Members will learn how to:
overcome imposter syndrome
understand podcast tech
launch a simple, clear podcast plan
This beginner podcast class covers all the podcasting fundamentals with modules for each step of the process.
The course answers common questions like:
how do I edit my podcast with Audacity?
how do I write compelling show notes?
how do I market my new show?
The course is video-driven and runs for an hour and 25 minutes.
Course teacher Garrick Chow walks podcasters through how to use the editing software to turn raw content into an engaging episode.
The course goes step-by-step to create podcast episodes with high-quality audio. It also explains how to add music intros and effects and publish your content to hosting sites.
You can sign up for a free trial of LinkedIn Learning to get access to this course for one month.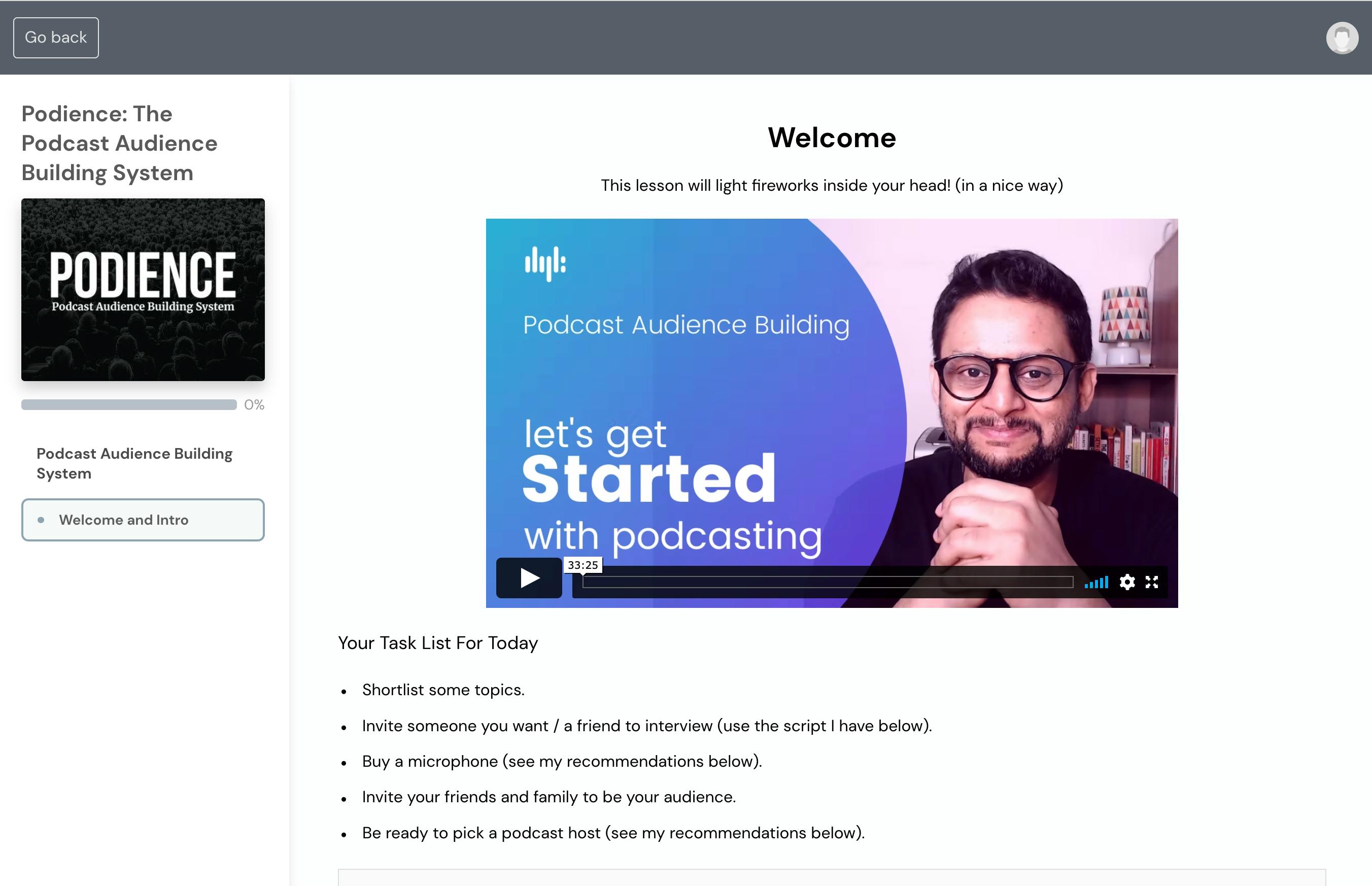 This two-day podcast workshop is taught by the Founder of Design Your Thinking Labs, a site that helps solopreneurs make money via an effective marketing plan.
The podcast course teaches beginners how to launch a podcast in a way that grows a loyal audience, the foundation of podcast success. The course has three sections:
Nail your topic
Setup & Record
Edit & Publish
Sign up here to get started.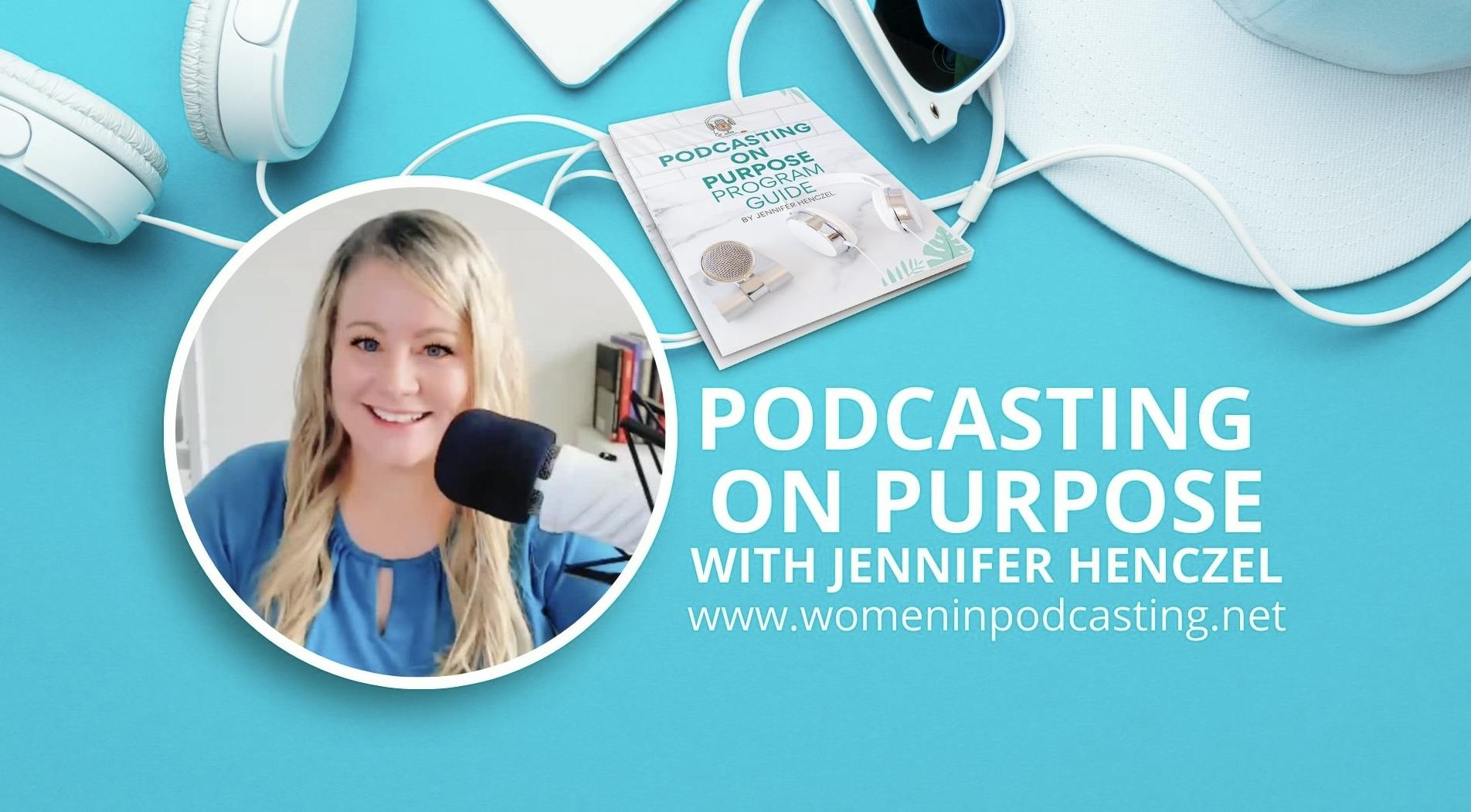 Founder of Women in Podcasting, Jennifer Henczel offers a free video masterclass for women podcasters. The course covers:
how to start a podcast
how a podcast can benefit your business
where to find music and images
the best podcast equipment, and more
Best paid podcast courses
Paid podcasting courses tend to take a deeper dive into more advanced content. Here are some of our favorites.
Price: $140
Best for: Podcasters of all levels who want to learn a strategized and streamlined approach to podcasting
CEO of The Podcast Host, Collin Gray, teaches new podcasters how to set up a show and deal with inevitable hiccups along the way.
This course includes in-depth lessons and tutorials on how to:
plan and strategize for success
record and edit efficiently
publish and promote your new show
The Podcast Host Collin Gray created The Podcast Academy as a resource full of valuable information for podcasters of all levels.
Price: $799
Best for: Those who want a deep dive into both podcasting and all the marketing that goes with it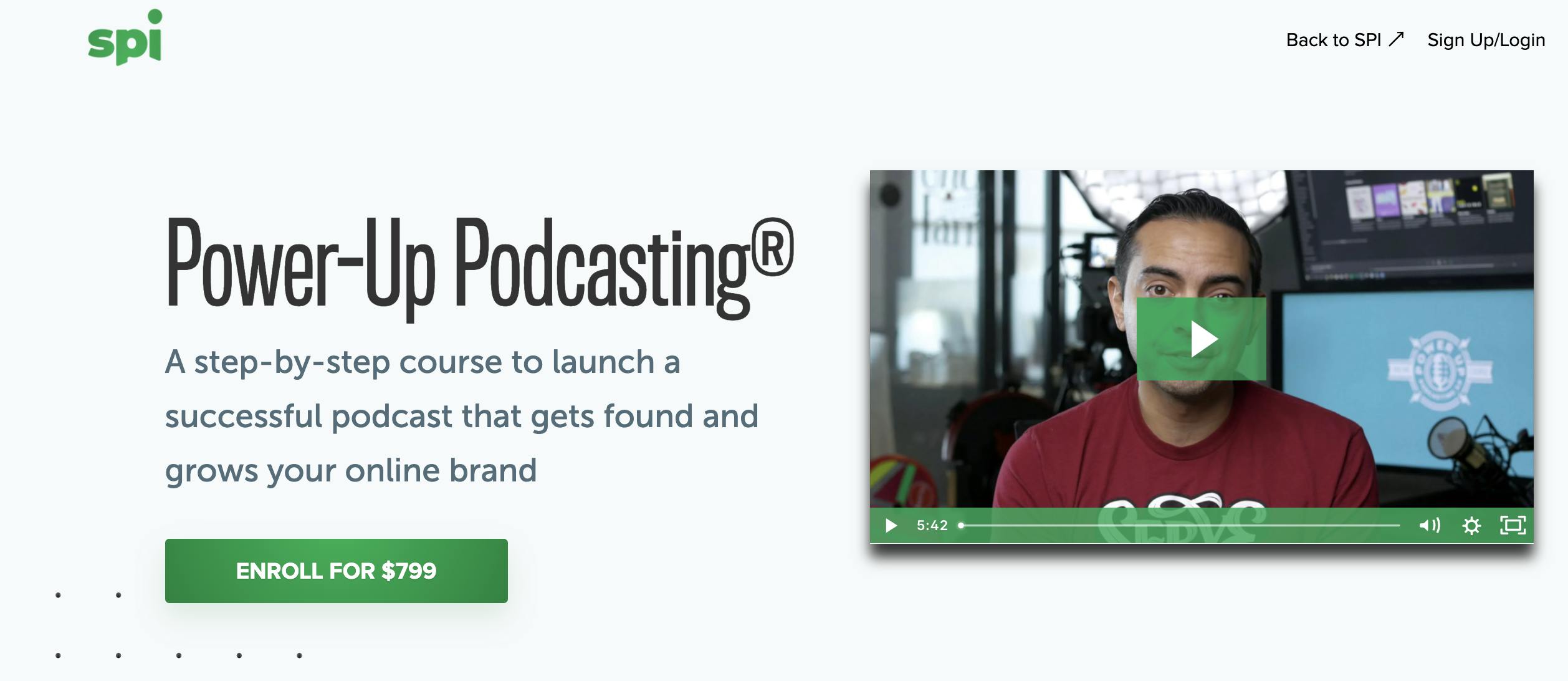 Pat Flynn focuses on the launch and the marketing behind it. He helps podcasters create shows that garner subscriptions and a loyal following.
Power-Up Podcasting takes a deep dive into:
the how and why of podcasting
the technical side of podcasting
how to set up your website and show notes
how to launch your podcast with a bang
The course comes with a money-back guarantee, office hours with Pat, and access to an exclusive community of podcasters.
Price: $16.99
Best for: Podcasters looking to use their podcast to grow their business
Phil Ebiner and Ravinder Deol created this Udemy masterclass to share modern digital marketing techniques to help grow your business through podcasting.
Inside the class you'll learn how to:
edit your podcast
monetize through sponsorships and affiliates
get more monthly downloads
This is a great course that lays the foundations of podcasting and breaks down how to use your podcast as a tool to help grow your business.
Price: $7 per month
Best for: Women podcasters who want to connect with like-minded creators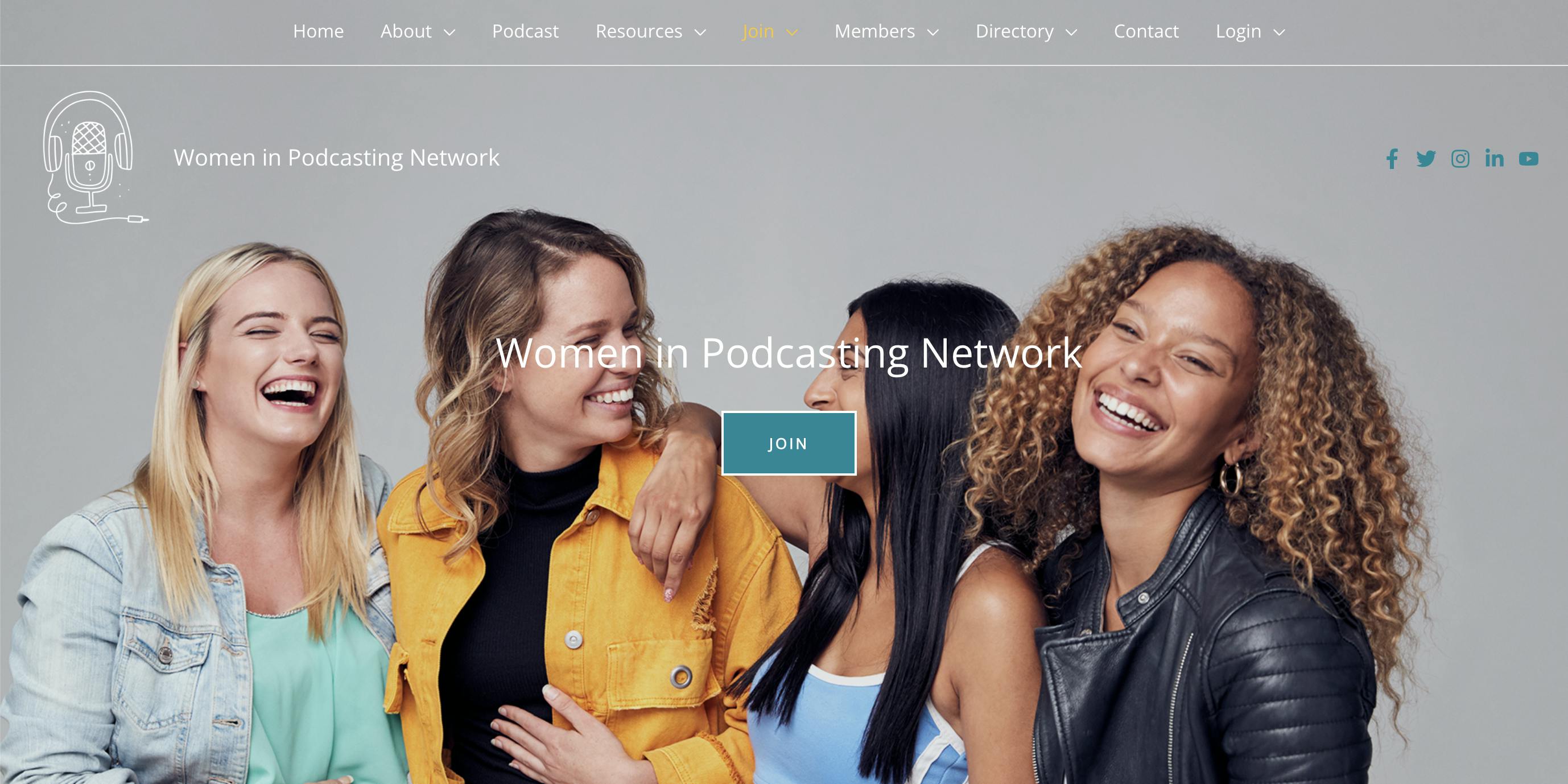 The Women in Podcasting Network is a monthly membership that connects women podcasters and expert women guests.
Other perks of the group include:
access to the Directory of Inspired Influencers
ability to post within the Facebook Group
a wide array of resources and guides
promotional and collaborative opportunities
support on your podcasting journey
Price: $197
Best for: Podcasters who want to learn the basics and ask the instructor their questions
Proffitt podcasting is a complete step-by-step program for entrepreneurs who want to learn how to start, launch, and market a podcast confidently.
This course is a roadmap to help you take your own podcast from an idea to a content-producing machine. The course covers:
the fundamentals of planning your podcast launch
how to record and edit episodes
how to grow and monetize your show
Proffitt Podcasting has a money-back guarantee, lifetime access, and weekly office hours in a private, student-only online community.
Price: $695
Best for: Podcasters looking to produce professional, stand-out audio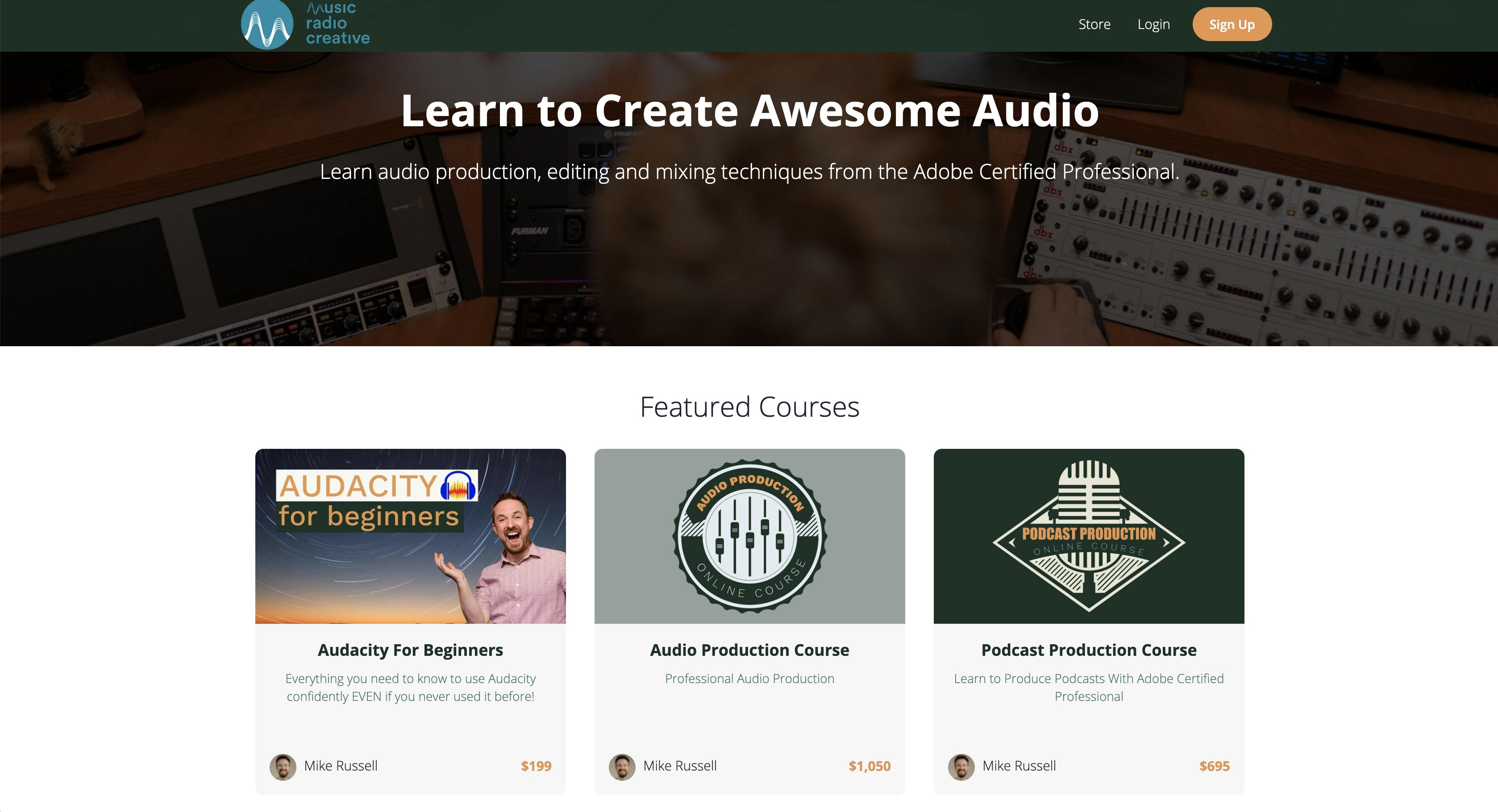 Mike Russel is an expert audio engineer who created this course to help podcasters produce stand-out episodes with efficiency.
The 10-stage course teaches:
10 methods to create professional podcast audio
the best hardware and software options
podcast recording and audio production techniques
how to fix bad audio
voiceover tips
how to master your audio
Price: $24
Best for: Podcasters who sell a product or service and want help refining their brand
Pro podcaster Lewis Howes created this course on CreativeLive to help podcasters start a podcast and grow a profitable brand.
The course covers podcast tips like:
how to differentiate your podcast
promoting and marketing
monetization options
how to sell products and connect with customers
This online class contains downloadable course materials and lifetime access and comes with a 100% satisfaction guarantee.
Price: Currently $19.99
Best for: Podcasters who want to learn Adobe Audition
The owner of Music Radio Collective, Mike Russel, created this course to break down Adobe Audition for all skill levels.
Adobe Audition is an excellent tool for producing podcasts but has a steep learning curve. This course is a great investment for both beginner and expert users.
Price: $97 per month or $997 per year
Best for: Podcasters looking for ongoing support and community
Pro podcaster and entrepreneur John Lee Dumas created Podcaster's Paradise to help support podcasters of all skill levels on an ongoing basis.
The membership site includes:
podcast resources and templates
monthly Q&As
access to a private Facebook group
step-by-step video tutorials
You can try out John's free 10-day video course and sign up for Podcaster's Paradise here.
Other free podcasting resources:
These resources are not podcast courses but can still help you launch your podcast and give you tools to help you make consistent, high-quality content.
More place to find podcast courses
New podcast courses are always coming out on paid platforms like Skillshare and Udemy. Typically the cost is reasonable, and you can sometimes interact with other learners within the program, too.
Know of a free or paid course that should be included on this list? Feel free to reach out to us at support@buzzsprout.com with your suggestions!
Alban Brooke
Alban Brooke is the Head of Marketing at Buzzsprout and the co-host of Buzzcast. Have any questions about this guide? Reach out on Twitter.
FAQ
How do I learn to podcast?
To start a podcast, follow these steps:
Develop a podcast concept
Choose your podcast format
Setup podcast recording equipment
Choose your podcast software
Record your first episode
Edit your audio
Create podcast artwork
Set up podcast in Buzzsprout
Get listed in apps like Apple Podcasts, Google Podcasts, and Spotify
Launch and grow your show
How much is a podcast course?
Podcast training courses can be free or paid, depending on how in-depth the material is. A free course is more than enough for most beginners to learn everything they need to launch their show.
What skills do podcasters need?
Podcasters need to be curious and passionate about their podcast topic. Podcasters should also have good speaking skills, a basic knowledge of podcasting tech, and the discipline to create high-quality episodes consistently.
Can you make a career out of podcasting?
It is possible to make podcasting a full-time career, but it's the exception and requires a lot of dedication, time, and a large audience to make it happen. It's best to focus on creating high-quality content and monetize your podcast when you've built trust with your listeners.