Create a Soundbite
The Visual Soundbite from Buzzsprout is the best way to share your podcast episodes on social media sites like Facebook and Instagram! Since they are videos, they get more visibility and generate more clicks on Social Media. They are easy to create within your Buzzsprout account!
Step 1:
To start just click
Create a Visual Soundbite
from the sidebar of any episode page.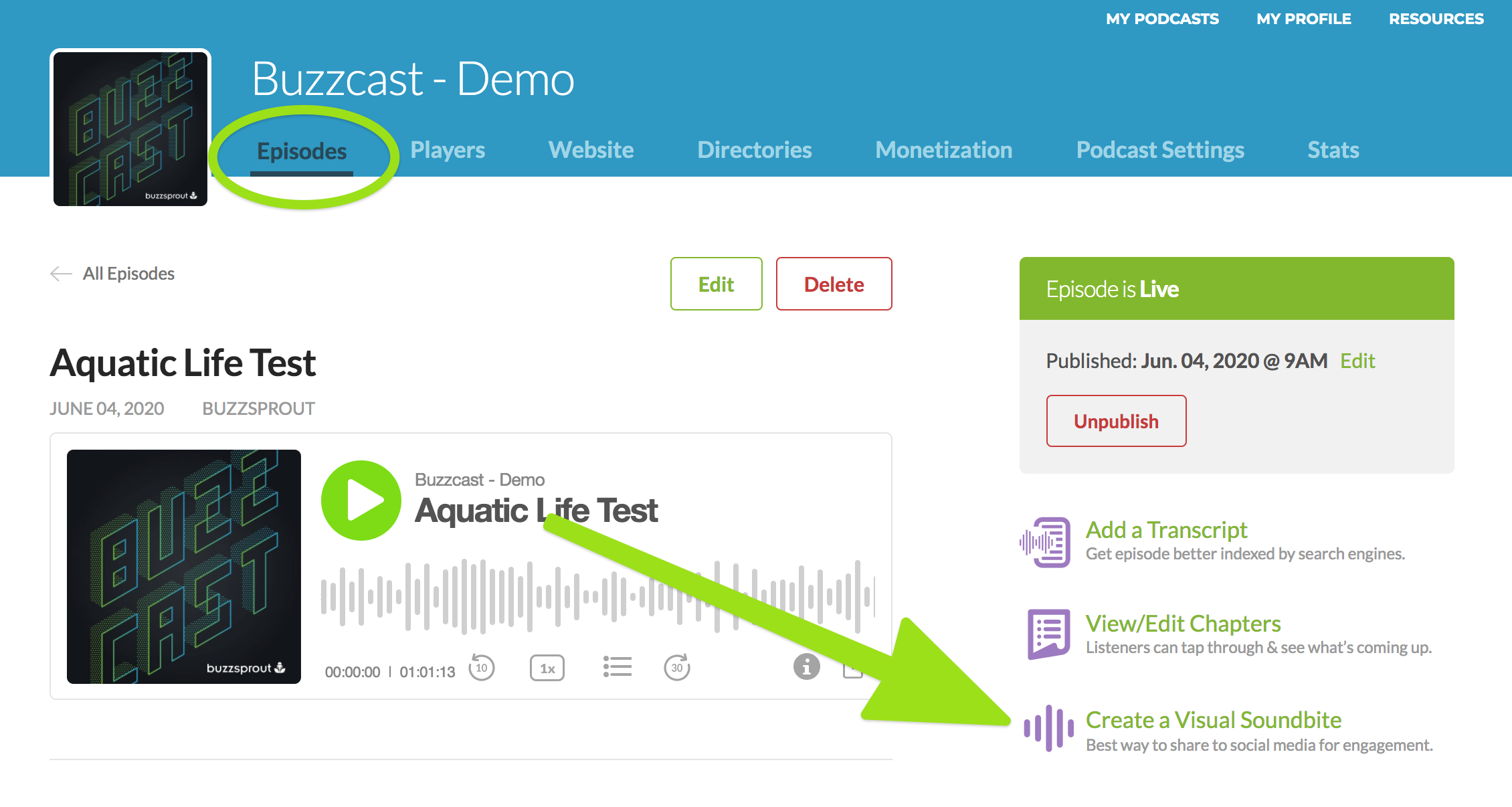 Step 2: You'll be taken to a page to create your Soundbite and set your start time and duration of the Soundbite. Listen to the Soundbite by clicking the Preview button. 


Step 3:
When you're happy with the clip, click
Sounds Good, Continue.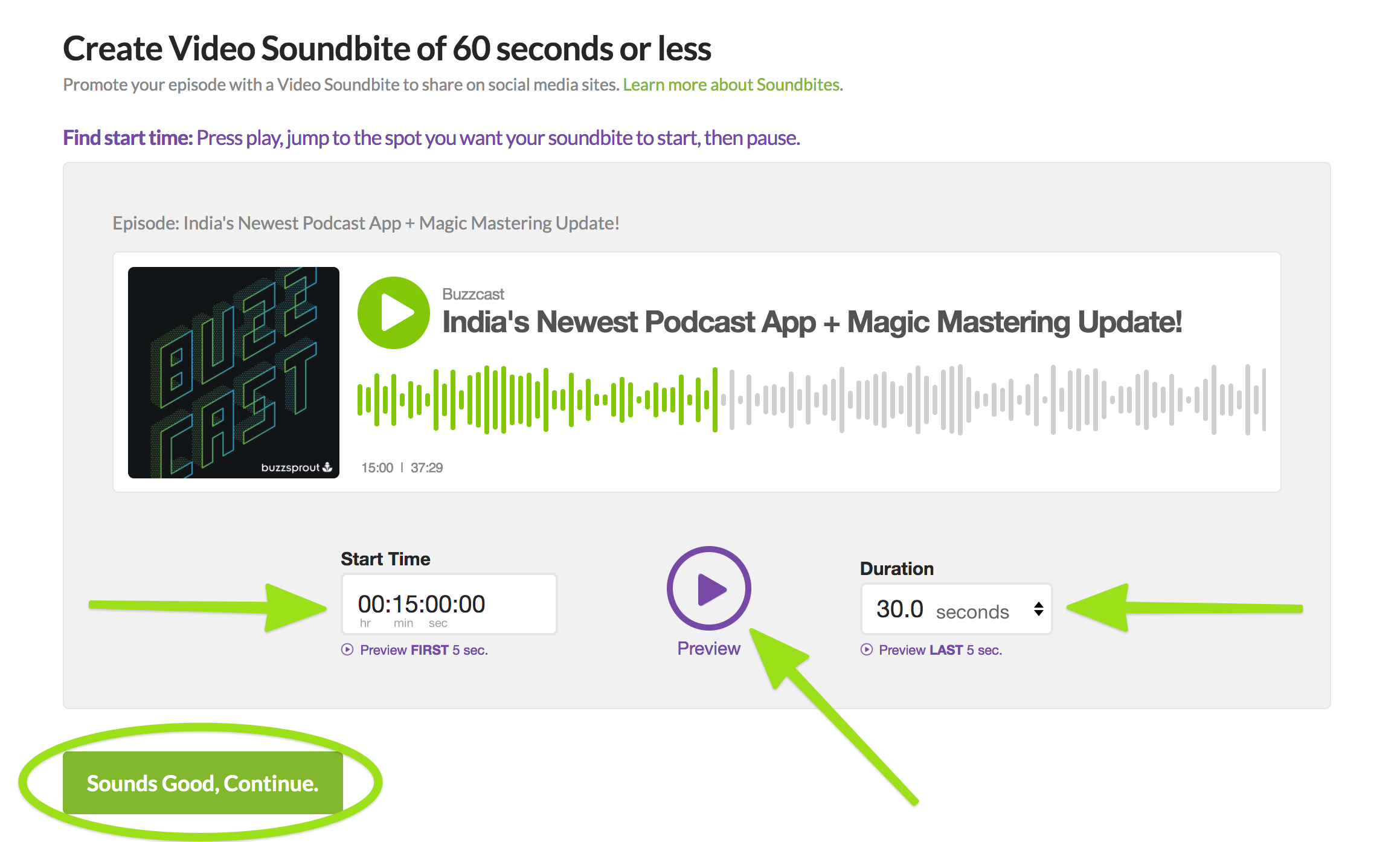 Step 4: Next you will be taken to a page to customize the look of your Soundbite. You can select the size, customize colors, customize the background, and update the text. 


Within the customization page, you can choose to show your Soundbite with your episode information or you can choose to only show your artwork and soundwave.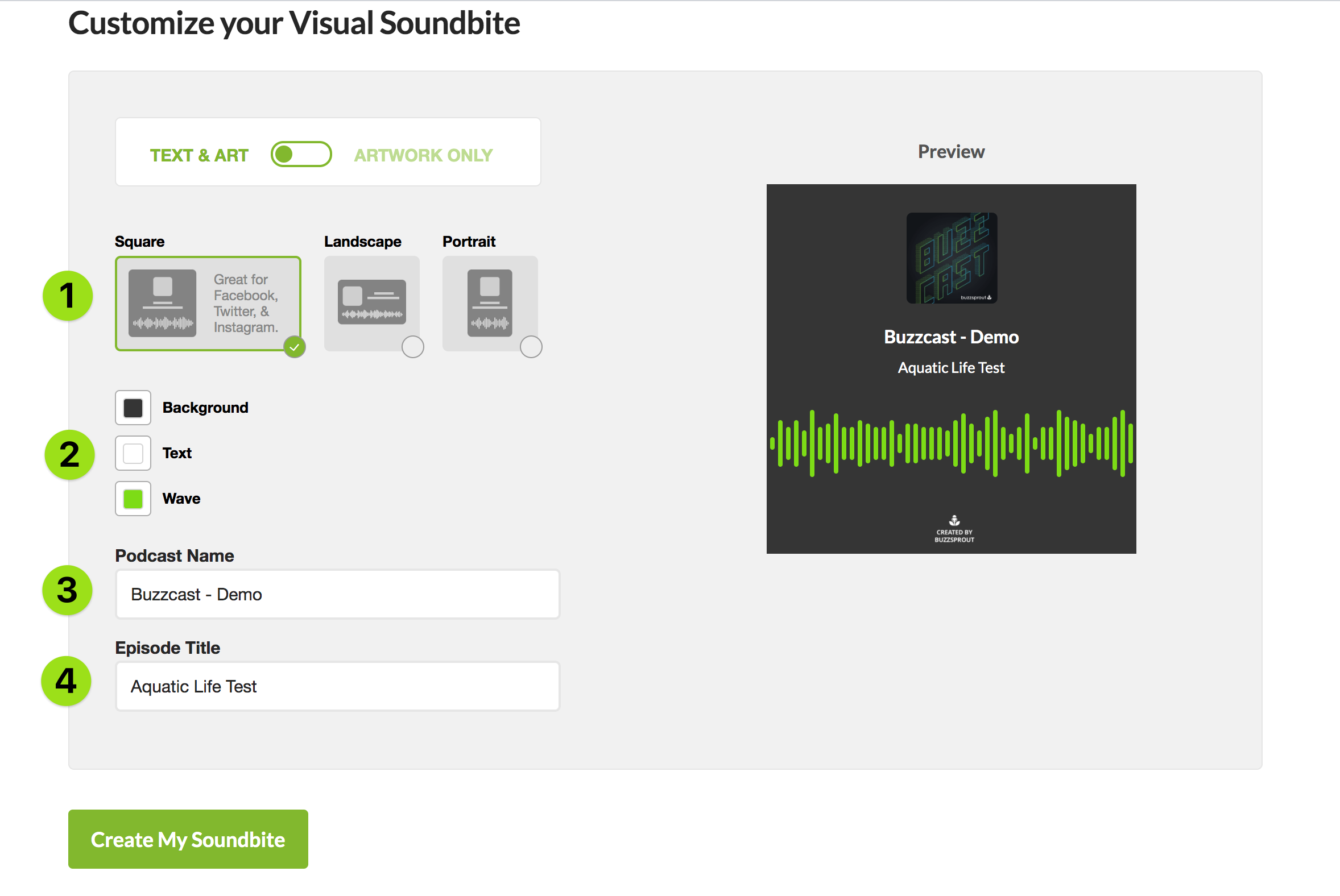 To show the podcast artwork just switch the toggle to Artwork Only. Then you will see your artwork as the background and can move your soundwave up and down on the Soundbite.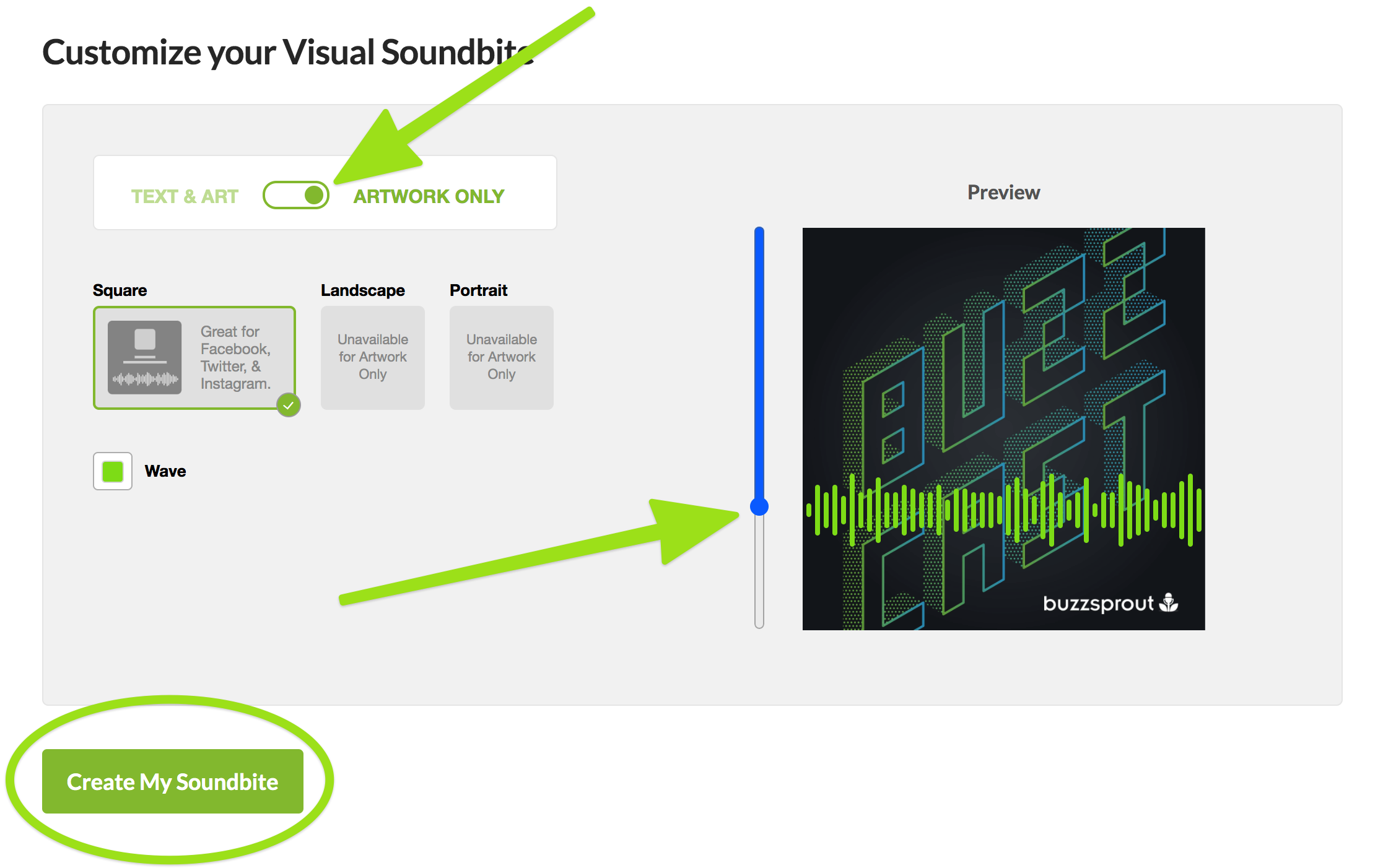 Step 5: Once you're happy with the look of your Soundbite click Create My Soundbite.


Step 6: Buzzsprout will now create your video file and email you when it's ready to be downloaded. You will be able to download the finished file from within your Buzzsprout account.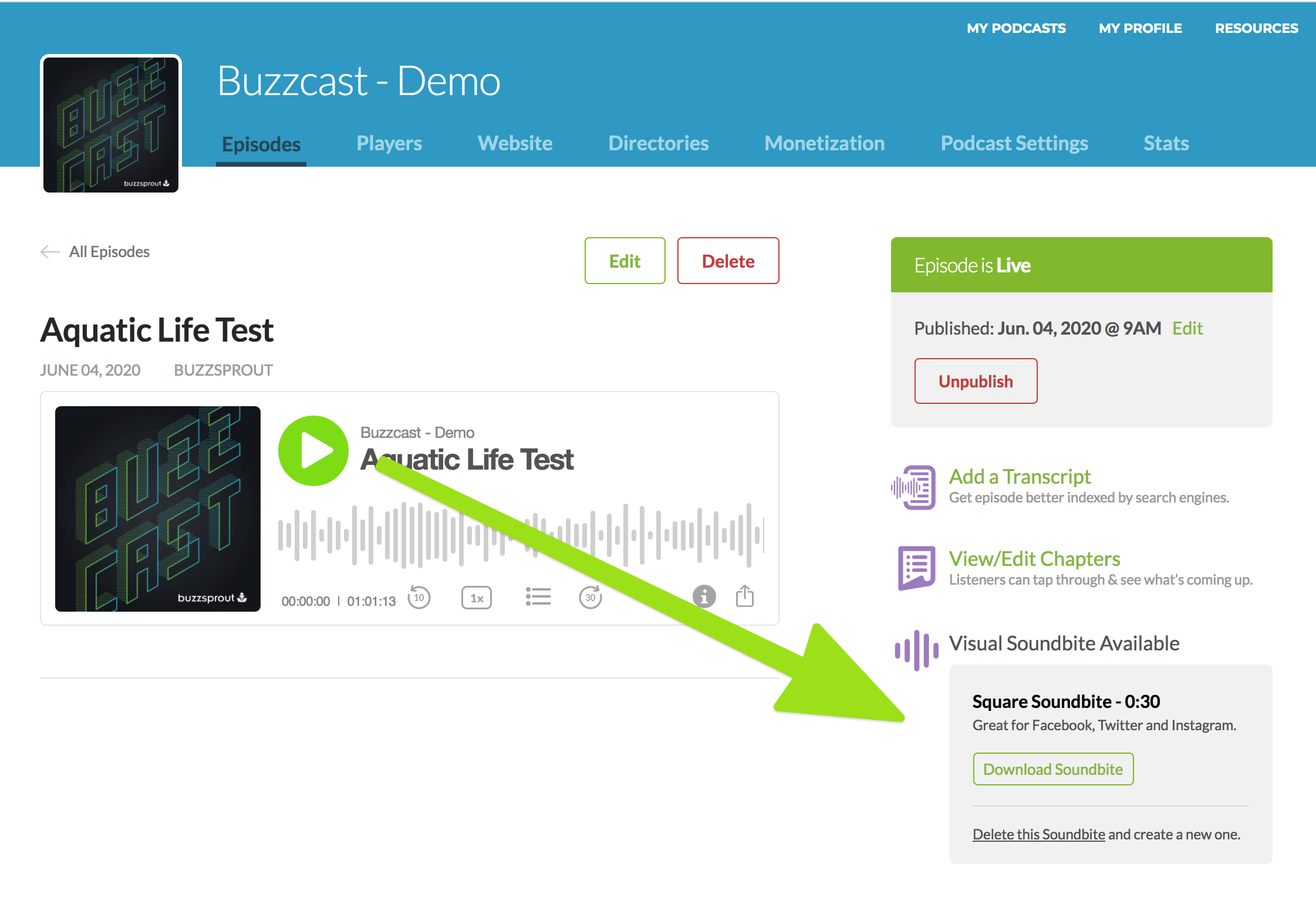 Now you have your Visual Soundbite ready to upload to any social media platform that accepts video files. If you want to create a second Soundbite, just delete the one you already downloaded from within your account and start again! 


Pro Tip: When posting the video on social media sites, always add a link to the full episode. This way people can listen to more if they liked your clip, and they are able to subscribe to your podcast.


Dig deeper into promoting your podcast!