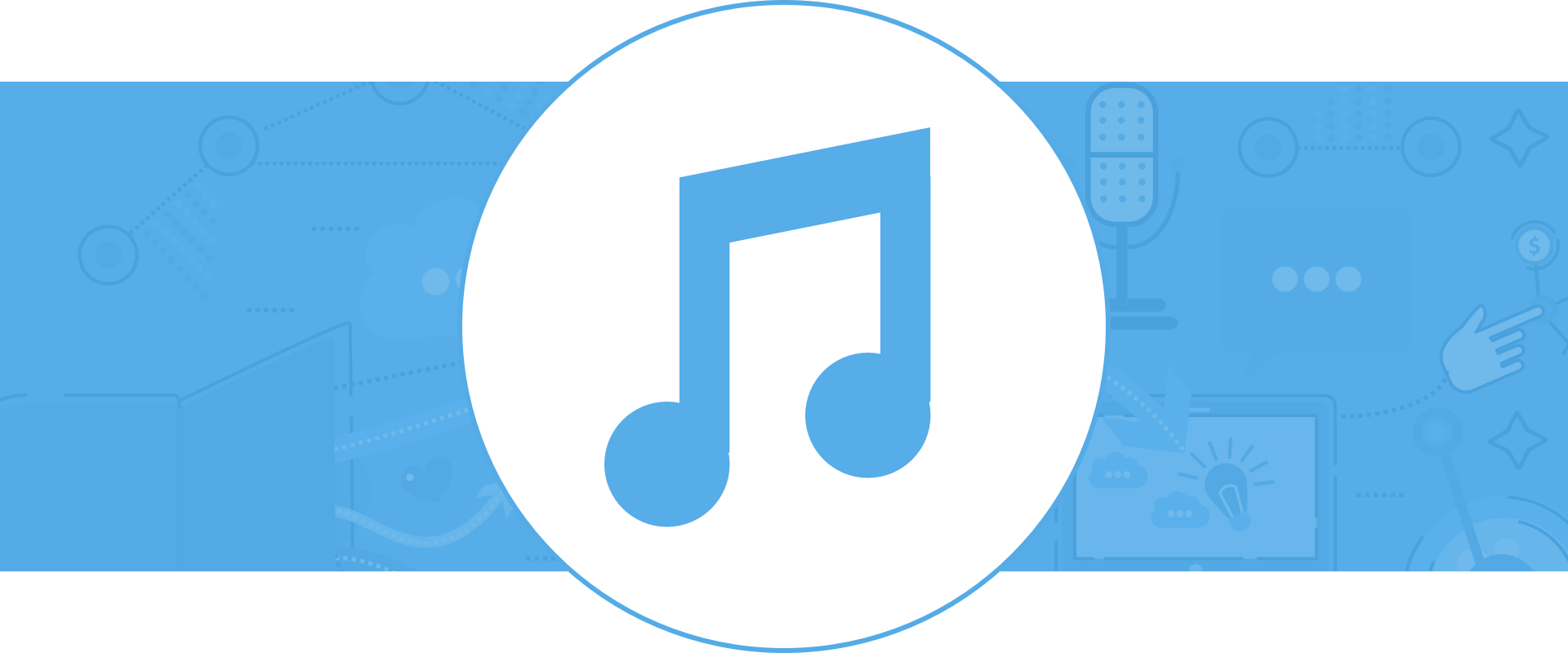 How to Get Your Podcast Featured in iTunes New and Noteworthy
The benefits of getting featured in the iTunes "New & Noteworthy" section are hard to overstate. You get some of the best positioning throughout the iTunes podcast directory, browsed by millions each day. That type of exposure is rare, but you only have one shot to capitalize on it.
The good news is that it's not too hard to get into the New & Noteworthy section. It just takes a little planning and some good friends.
1. Don't rush into the iTunes Podcast Directory
New podcasts listed in iTunes are only eligible for New & Noteworthy for 8 weeks from their initial listing. It's tempting to record your first episode and rush to get listed in iTunes. Don't do it. This makes it harder to get featured and will reduce your total time in the New & Noteworthy section should you end up making it.
2. Your podcast should look and sound great
Great podcast artwork is a must. Follow these instructions to create the best artwork for your podcast, or have a designer help you produce something professional. The biggest thing here is that it needs to scale well. Featured podcast listings (and search results) display artwork at 125x125 pixels. If your artwork has any text it must be legible at small sizes.
You're also going to want to make sure your episodes sound as good as possible. There is a lot that can go into this from recording quality, to podcast intros and post production. Check out our blog post on how to get the best sounding audio for your podcast for more info.
3. Don't submit without 3 episodes + 1 on deck
iTunes doesn't publish the exact requirements for getting featured, but total episode downloads do seem to be a part of the formula. People who have made it into New & Noteworthy report launching their podcast with multiple episodes. We recommend at least 3 full episodes published to your feed before submitting to iTunes—the more the better. You don't have to wait too long, but if you do a weekly show, putting off your initial listing by a month could serve you well.
Why +1 on deck?
In this episode you're going to start encourage your listeners to rate and review your show on iTunes. Going forward you will want to do this every couple of episodes, but your first 3+ episodes were published before you were listed. If you don't expect listeners while building out your backlog then you can start the encouragement in episode 1.
4. Enlist your friends and family for help
Once you get the approval email from iTunes it's time to start the flurry of activity. Have an email ready to go out to your friends and family. Include a link to your iTunes podcast listing. Ask them to check it out, subscribe, rate and review your show. Next hit up your Facebook and Twitter followers. Ratings and subscriptions are quick wins, but written reviews seem to provide the most benefit.
Don't hit everyone at once; try to spread the activity over a week or two. Follow up with people and remind them again after a few days if you're not seeing any activity. Remember you're now within that 8 week window so keep moving.
Shoot for at least 10 written reviews and 30 ⭐️⭐️⭐️⭐️⭐️ ratings within the first 2 weeks.
Good luck and Godspeed!
Follow the steps above and you'll have a good chance making the New & Noteworthy feature. Some categories are more competitive than others so do some research and adjust the numbers as necessary.
Above all, please don't get discouraged if you don't make it. This is a bit of a black box and while the strategy outlined above has been effective for others it may not work for everyone. Not getting featured is in no way a reflection on you or the quality of your podcast. Have fun and keep up the chatter!
Kevin Finn
Kevin Finn is the cofounder and lead designer of Buzzsprout.