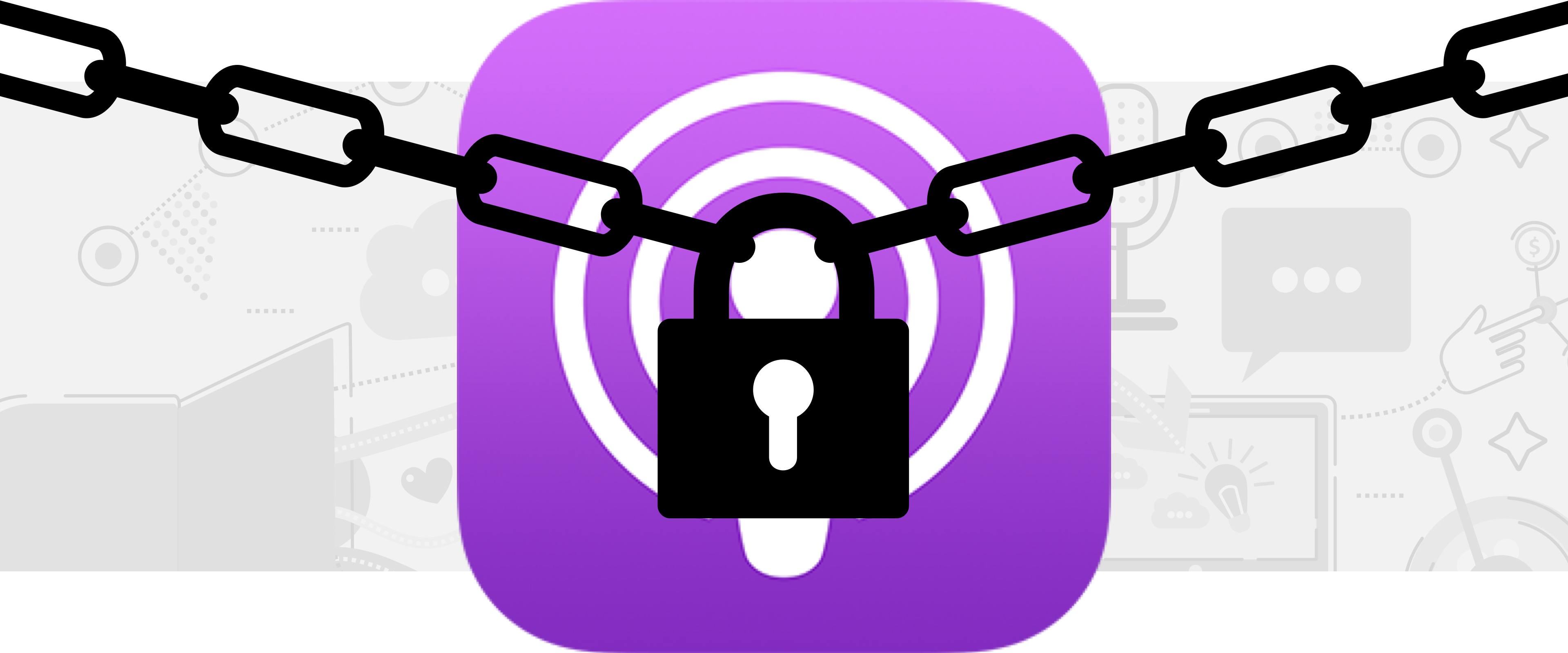 How to Get Featured in Apple Podcasts New and Noteworthy
The New and Noteworthy section in Apple Podcasts is a list of exceptional shows promoted on the front page of the podcast app.
It's a big deal to get a spot in the lineup. But until now, it's been unclear exactly what it takes to make the cut.
Apple just released new guidelines that clarify how to get featured. This step-by-step guide breaks down everything you need to know to improve your chances.
Make an exceptional podcast
Making a great podcast is essential to getting into New and Noteworthy. Follow these tips to make a positive impression on editors and build a foundation for a successful podcast.
Add value with your content
Apple's team of editors hand pick the New and Noteworthy list, so your podcast's content plays a big role in whether or not it gets chosen.
Apple's featured podcasts typically offer:
a fresh perspective,
engaging conversation,
unique insight on topical issues, and
additional content for paid subscribers.
Of course, it makes your podcast look good to have subscribers and impressive analytics, but making a great podcast is the best way to get those things.
Submit your podcast to all top directories
Getting listed in major podcast listening apps helps people find your content.
Make sure you submit your RSS feed to all the top podcast directories like Spotify, Stitcher, and of course, Apple Podcasts.
Follow podcast best practices
Make sure your episodes have an engaging intro that pulls in listeners and has good audio quality. Even if Apple likes your content, they won't feature it on their home page if there's background noise and echoes.
You can also publish show notes with each new episode to increase engagement and optimize SEO, so more people find your podcast.
Create high-quality artwork that stands out
Your podcast artwork is the face of your brand and the thing most podcast listeners see first.
Your standard podcast artwork show follow these requirements:
3000 x 3000 pixels
Resolution of 72 dpi
JPG or PNG file type
RGB colorspace
To be featured on New and Noteworthy, Apple also requires that you submit featuring artwork for each page of your podcast promotion.
Your featuring artwork should include different visuals from your podcast artwork to avoid the same look on every page.
Altogether, you'll submit standard podcast artwork as well as visuals for:
Optimize your episode titles
Avoid using dates, episode numbers, or your show's name in your podcast episode titles. These elements should already be in your podcast metadata.
Instead, include things like:
a hypothetical question,
your guest's name, or
a teaser for the next turning point in your series.
Your episode titles should give listeners an accurate idea of what to expect when they click the episode.
Fill out Apple Podcasts' promotional form
All promotional requests get to Apple Podcasts (formerly iTunes) via their promotional request form.
Aside from a compelling subject matter, it can be helpful to include these elements in your submission:
a strong subject line,
descriptive summary of podcast,
brief bio of podcast host and guests,
overview of marketing plans,
art submissions,
description of why your content will appeal to listeners,
details about why this is a good time to feature your podcast, and
details of any paid subscription perks (ad-free content, bonus content, etc.).
Be thorough in your answers, but keep them concise. The editors review a lot of content and aren't likely to read through long responses.
Submit your podcast at the right time
When you submit your podcast to Apple, there are a few things to keep in mind. These tips can help your form stand out.
Request to be featured on a Monday
When you submit your form, you can request a date you prefer to be featured.
Apple Podcasts publishes most of its updates on Mondays. Requesting a Monday feature date fits better with their natural schedule and might tilt the scale in your favor.
Consider your request as part of a larger marketing plan
Share how Apple Podcasts fits into your larger podcast marketing plan.
Apple Podcasts is a great way to boost your listenership, but it shouldn't be your primary marketing tactic.
Let Apple know about your email list, social media, PR, and other content marketing strategies to promote your podcast.
Take your whole feed into consideration
Take stock of where you are in your podcast and what content would be available when getting featured.
Time your submission in a way that complements where your podcast is. It can align with a new announcement or major development in your series.
Ask yourself what makes your content newsworthy
Does your content relate to anything in the current or upcoming news cycle?
Figure out how to pitch your content in the context of current events. Or take the opposite approach.
If there's a lot of talk about a particular topic at the time of your submission, content with a different angle or subject matter could give you an edge.
Submit request after a peak in your analytics
Submitting your application during a current peak in your engagement makes your content look even better to reviewers.
Fatima Zaidi from Quill Podcasting suggests that podcasters run a contest to get more engagement.
You can offer an incentive in exchange for subscribers and reviews and submit your form once you see an uptick in your analytics.
Common myths about getting featured
There's a lot of inaccurate advice floating around about getting into New and Noteworthy. Here are a few of the most popular myths.
Podcasts can only get featured in their first eight weeks
Apple highlights new podcasts and ones that have been around for a bit.
New podcasts might have an edge if they're especially newsworthy. But podcasts that have been around a while might have a more established audience than brand new shows.
You still have a shot if you don't get featured in your first eight weeks.
You can trick the algorithm
Apple's global team of editors choose which podcasts get promoted.
So while lots of downloads and reviews might help your podcast look better to the team, there's no algorithm to trick.
Apple's editors choose podcasts based primarily on relevancy and overall value to their audience.
You have to launch with multiple episodes
Dropping more episodes upfront doesn't necessarily result in more downloads.
Releasing multiple episodes is a good practice for most podcast launches, but it won't increase your odds of getting featured in Apple Podcasts.
Final thoughts
Getting featured in New and Noteworthy can significantly boost your listenership and attract new loyal listeners.
Focus on making relevant, engaging content that uniquely addresses a topic or niche. Then, follow Apple's new guidelines to optimize your submission.
If you don't get featured the first time, you can resubmit in six to eight weeks!
Alban Brooke
Alban Brooke is the Head of Marketing at Buzzsprout and the co-host of Buzzcast. Have any questions about this guide? Reach out on Twitter.
FAQ
How do I get my podcast featured on New and Noteworthy?
Creating great content is foundational to getting featured in Apple's New & Noteworthy section. From there, follow their most recent submission guidelines:
fill out Apple's promotional request form,
create podcast artwork that stands out,
optimize your episode titles, and
consider the timing of your submission.
How do I find my podcast ranking?
To find your podcast ranking, you can check the top 200 in your category on iOS Apple Podcasts or check podcast rating platforms like Podcharts and Chartable.