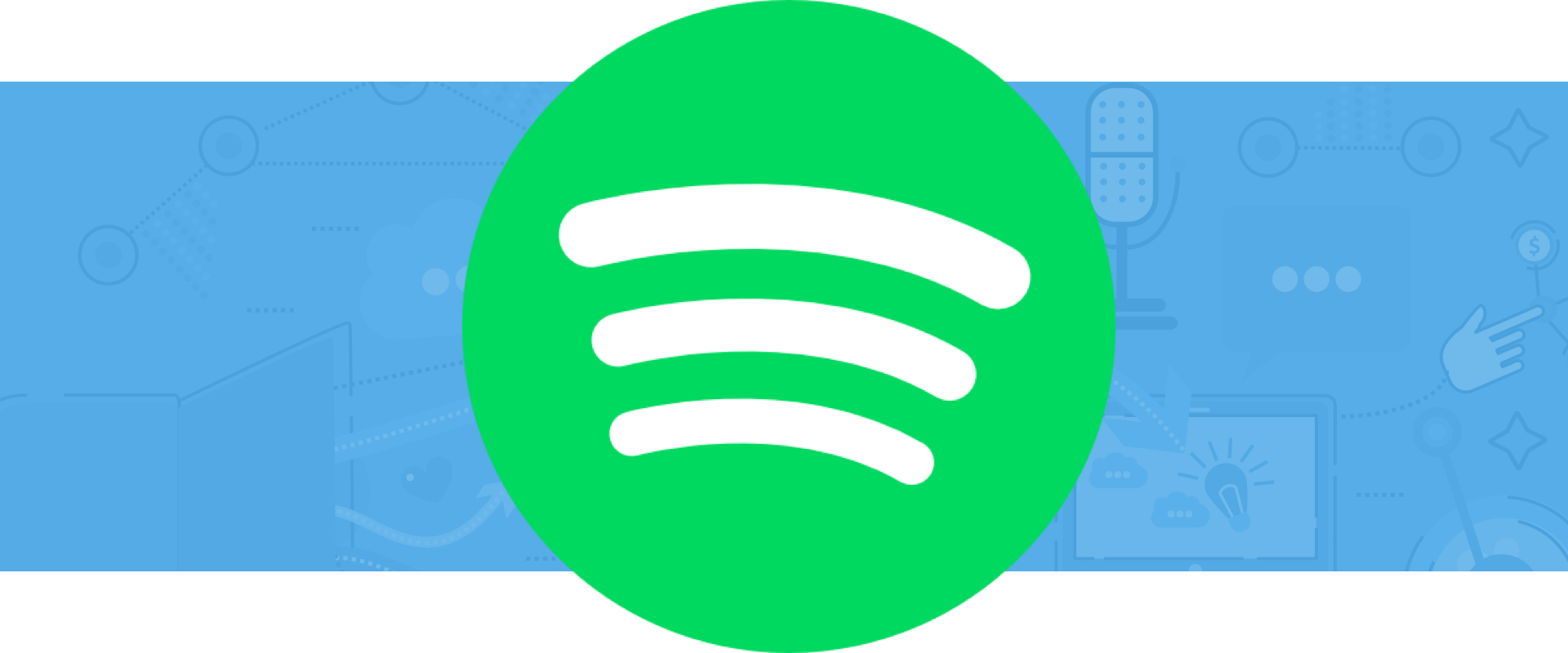 Submit Your Podcast to Spotify: Step by Step Guide
Spotify turned a lot of heads when they first announced they would start streaming podcast episodes in their apps. Unfortunately for most podcasters, Spotify kept the program in beta for nearly two years and had a limited submission process.
While Spotify is still selective about what they'll add to their collection, you can now submit your podcast to Spotify.
Spotify is much more selective than iTunes or Google Play. This submission process is essentially just requesting that Spotify review your podcast and consider it for approval; the submission form explicitly says that "submission does not guarantee automatic approval."
If you're trying to find the best podcast directories for growth, we'd recommend first submitting your podcast to iTunes, Google Play, and these other podcast directories. If you're already listed those directories and have a good following, then you should complete the Spotify podcast submission form.
From what we've been hearing, Spotify is looking for content that (1) appeals to millennials, (2) is evergreen content, (3) is tech oriented, and (4) focused on storytelling.
You won't receive a confirmation email once you've finished the submission process, but if you sit tight—and are a little lucky—Spotify will email you once your podcast is accepted.
Best of luck!
---
We first learned that Spotify opened this Google Doc for submissions through the Podcast Movement Facebook group. If you're looking for a great way to stay on top of the latest podcasting news and to connect with fellow podcasters, it's a great community to join.