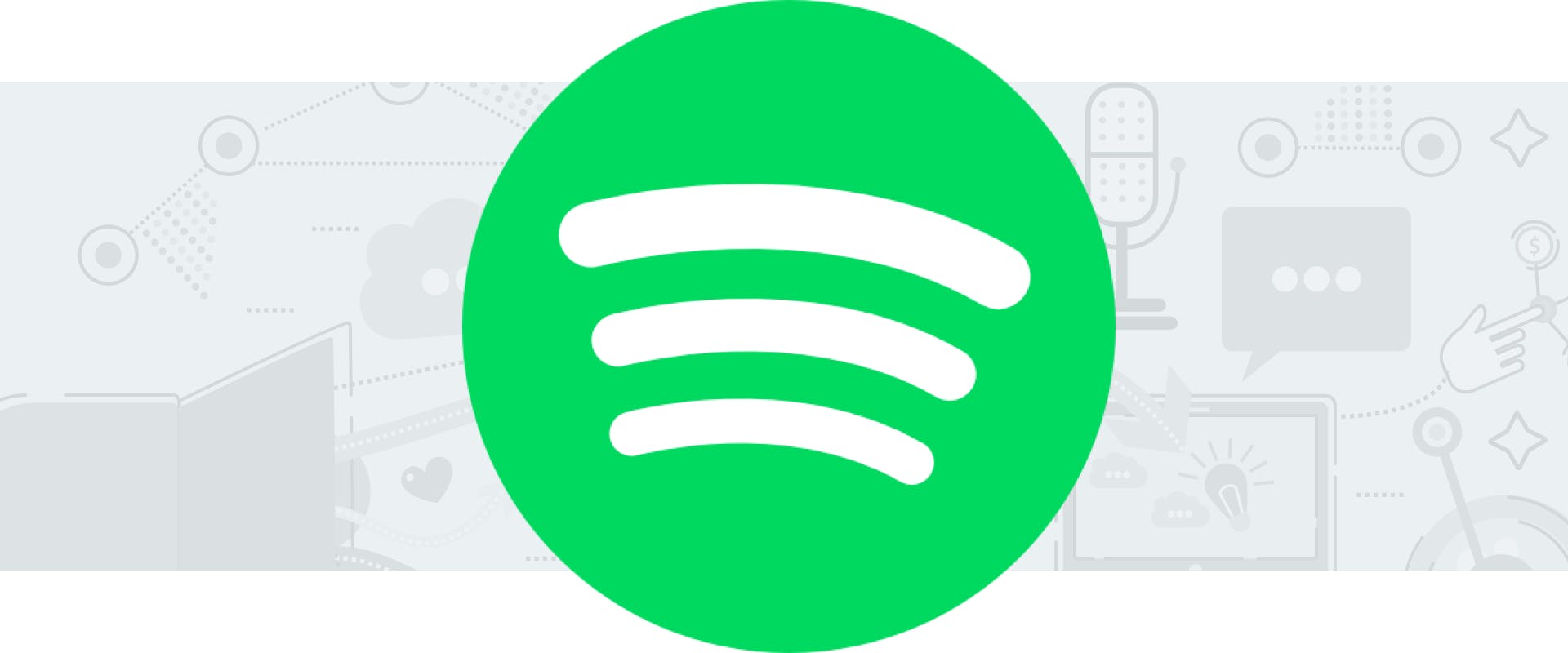 Submit Your Podcast to Spotify: Step by Step Guide
As a podcaster, you want to ensure that listeners can find you on their favorite podcast app. Some of the main apps include Google Play, Google Podcasts, Apple Podcasts (formerly iTunes), Stitcher, and Soundcloud.
But recently, Spotify became the second most popular podcast directory in the world trailing only Apple Podcasts in the number of active listeners.
In this guide, we'll show you how to get your podcast listed in Spotify even if you don't host your show on Buzzsprout.
Required Podcast Info and Settings
Several fields must be filled out before Spotify can list your podcast in their directory. Add podcast details for the following fields:
Podcast Title
What is the name of your podcast? Make it something memorable yet easy to understand. You want people to stop mid-scroll and say to themselves, "That's exactly what I'm looking for!"
Check out this podcast episode for more tips on how to come up with the perfect name for your podcast:
Podcast Description
You'll need to write a brief summary describing your show. Ask yourself, "How would I describe my podcast to someone who hasn't listened to an episode yet?"
What is your podcast about? What makes it different or unique? How will listening to your podcast make people's lives better?
Don't write a novel, but include enough detail that someone can decide if it's worth following.
Custom Artwork
You need a custom artwork file to get your podcast listed in Spotify and every other podcast directory. The artwork file should capture the essence of your podcast while also being easy to read and understand when viewed on a mobile phone.
Standard dimensions for podcast artwork are 3000 x 3000 pixels, with the file saved as a jpeg or png file.
Podcast Category
You'll need to select at least one category for your podcast. Choose the category that's the best fit for your content.
Language Selection
What is the primary language spoken on your podcast?
At Least One Live Episode
You must have at least one live episode published in your podcast feed before Spotify can add your podcast to their directory.
If you're not ready to launch yet, we recommend making a short trailer to promote your show and give listeners a sneak peek of what's coming up.
Now that you've got all of that figured out, it's time to submit your podcast to Spotify!
For Buzzsprout Users
If you host with Buzzsprout, we have a simple submission process that's much faster than Spotify's manual process.
Navigate to the Directories tab and sub-tab in your dashboard and click the button that says "Get Listed" under the Spotify icon.
We'll prompt you to verify that you've completed the required fields in your podcast settings (if you haven't, Spotify will reject your podcast). If everything is good to go, click the button that says, "Submit Your Podcast to Spotify."
That's it! Your podcast should show up in Spotify within a couple of hours.
Spotify's Submission Process
If you don't host your podcast with Buzzsprout (and your podcast hosting provider doesn't have an API connection with Spotify), you can manually submit your podcast to Spotify using these steps.
This process also works if you self-host using a platform like Amazon Web Services or Wordpress.
Go to podcasters.spotify.com and click "Get Started" to begin the submission process.
Spotify will prompt you to log in to your Spotify account. If you don't have one, you can log in using your Facebook account or create a free account.
In your Spotify dashboard, click the button that says "Get Started" to submit a new podcast.
The first thing Spotify needs from you is your RSS feed. This is the URL that allows Spotify to pull new podcast episodes into their app for your listening audience.
Once Spotify has verified your RSS feed, it will show you the information it pulled from your podcast. This includes your podcast artwork, podcast title, artist/host, podcast description, and your primary category.
If everything looks the way it should, click "Next" in the bottom right corner of your screen to continue.
Next, Spotify needs to verify that you're submitting your own podcast to their platform. Spotify sends a message to the email associated with your RSS feed with a verification code.
Copy and paste that code into the form to verify ownership. Then click "Next" to continue.
Here is some additional information that Spotify needs to organize and categorize your podcast within their directory accurately. Choose the option that best describes your podcast from each of the dropdown menus.
Once you've selected the primary category of your podcast, Spotify will show you a list of sub-categories associated with that category. You can choose up to 3 sub-categories that accurately describe your podcast.
When you finish, click "Next" to continue.
On this screen, Spotify allows you to review the information you just submitted. If you need to change something, click the button that says "Go Back" in the bottom left corner of your screen.
If everything looks good, click "Next" to continue.
Congratulations! You've successfully submitted your podcast to Spotify, and it should be visible in the app within a few hours.
Once your podcast starts to gain listeners, you can log in to your Spotify dashboard to view your podcasting stats, podcast downloads, and add new podcasts as well (just click the "Add Your Podcast" tab on the left side of your screen and have your podcast's RSS feed handy).
Where else should you submit your podcast?
Now that you've successfully submitted your podcast to Spotify, where else should you try to get your podcast listed?
Here are our step-by-step guides to submit your podcast to all the essential podcast directories:
Instructions for other podcast hosts
If you use one of the following hosting companies, read their guidelines for the best way to submit your show to Spotify: