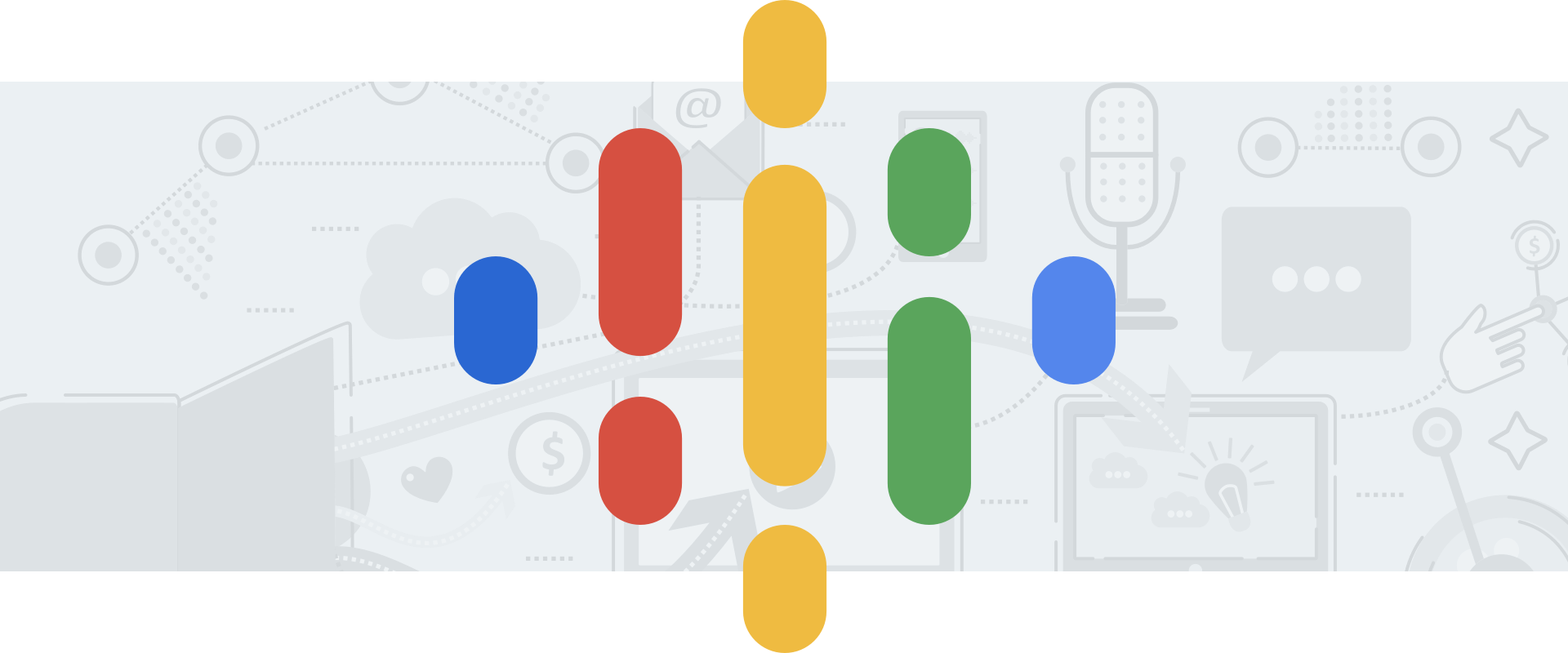 Submit Your Show to Google Podcasts & Claim it on Google Podcasts Manager
In the past, Google wasn't as involved in podcasting as its competitors — but it looks like that's about to change.
The monster tech company recently redesigned Google Podcasts, made it compatible with iOS, and launched Google Podcasts Manager (replacing Podcast Portal) to give podcasters deeper insights into listener behavior.
As of 2020, Androids are still in the lead as the most widely used smartphone in the world, so if you don't yet have your show listed in Google Podcasts, you could be keeping millions of potential Android listeners from finding your content.
Here's a step-by-step guide to claiming your podcast in Google Podcasts Manager, getting listed in the Google Podcasts app, and ensuring your content is available across all Google platforms!
Submit your podcast to Google Podcasts:
Getting your podcast listed in Google Podcasts is a little different than submitting your show to other directories because of the technology used to search for podcasts. Here's how you can help the process along.
1. Make sure your RSS feed and podcasting website meet Google's criteria
Before you ask Google to index your podcast, verify that your RSS feed and podcast website is searchable and that both meet Google Podcasts' guidelines.
If you have a paid Buzzsprout account, the podcast website included in your plan guarantees you'll be picked up by Google Podcasts without doing a thing; it's just a matter of time.
2. Submit your RSS feed URL to Google
If you want to help Google pick up your show more quickly than it would on its own, you can manually submit your RSS feed to Google. Submitting your RSS feed initiates Google's search technology to crawl the internet for your website, and should help speed up the indexing process. 
If you're a Buzzsprout user, we can submit your website to Google for you. Just log in to your Buzzsprout account and select Help. Ask the support team to submit your website to Google, and we'll take it from there!
3. Wait for Google to index your RSS feed
It can take anywhere from a few hours to a few days for Google to index your RSS feed, so be patient! If you don't see your show listed in Google Podcasts within a week, double-check the list of criteria in step #1.
It could be that a detail in your RSS feed or podcast website is keeping your show from being picked up by Google's search technology, so be sure to read through the guidelines carefully!
Claim your show on Google Podcasts Manager
Google Podcasts Manager is a new tool designed to help podcasters listed in Google Podcasts learn more about their audience, similar to Spotify's new stats feature.
Google's data can tell you things like when your listeners tune in to an episode, when they drop off, and what devices they use — all valuable intel when you're trying to make engaging content.
Claiming your show with this tool not only gets you listed in Google Podcasts, but also makes your show available in Google Search, Google Assistant, and Google Home, so you can be sure your content is easy for users to find.
Here's how to claim your podcast so you can access useful data about your Google/Android audience and possibly expedite the process of getting listed in Google Podcasts!
To get started, go to Google Podcasts Manager and select Start Now.
1. Enter your podcast's RSS feed
Open a new tab and go to your podcast host's website to retrieve your podcast feed URL. If you use Buzzsprout as your podcast host, log in to your Buzzsprout account, select the Directories tab > RSS feed, and copy and paste your feed into the required field in Podcasts Manager.
Note: If Google doesn't recognize your RSS feed and you get an error message, don't worry. Just scroll up to review the steps to getting Google to recognize your feed, and come back to this step once you're listed!
2. Preview feed
If Google does find your RSS feed, it will pull up a preview of your podcast. After you give your artwork and episodes a quick once-over, you're ready to go on to the next step.
3. Verify ownership 
To verify your account, select Send Code, and Google will send a verification code to the email address associated with your RSS feed. Enter the code and select Submit to verify your account.
Congratulations! You've successfully claimed your show, listed it in Google Podcasts, and have full access to your data in Podcasts Manager.
What's happening to Google Play Music?
Google Play Music is both a music and podcast streaming service, but it won't be around much longer; Google plans to phase out the platform by the end of 2020 to focus more on podcasting. YouTube Music will take the place of Play Music, and Google Podcasts will become Google's exclusive podcasting platform (instead of having both mediums rolled into one).
If you currently use Google Play, you can migrate your library to YouTube Music and transfer your podcasts from Podcast Portal to Google Podcasts Manager, so you don't lose any content!
Where else should you submit your podcast?
Be sure to get listed in all the major podcast directories, so you reach your audience no matter what kind of device, podcasting app, or operating system they use!