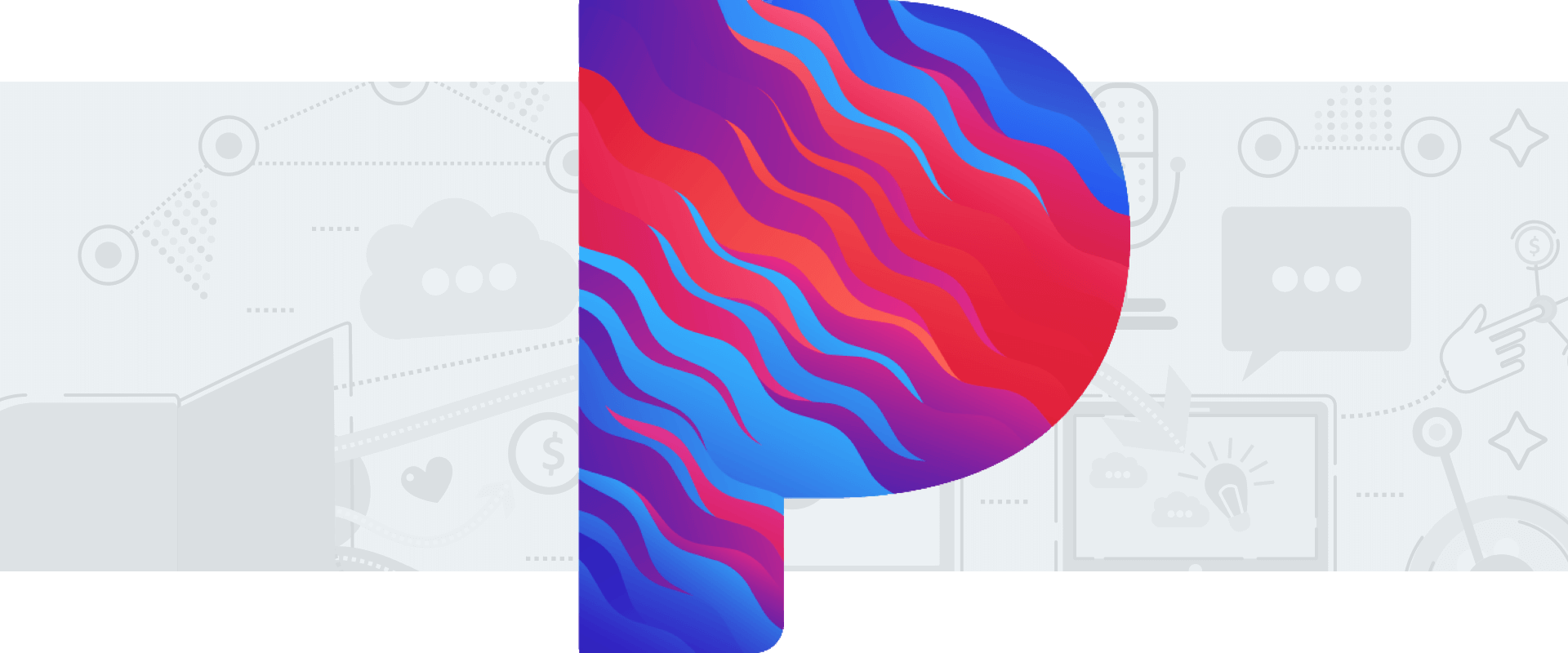 Submit Your Podcast to Pandora: Step-by-Step Guide
Pandora made some big waves in the podcasting community when they announced that their popular internet music streaming service would also feature podcasts and podcast recommendations.
Accepted podcasts would be selected and curated through their "podcast genome project" (the next step from their human curation "music genome project"), suggesting new podcasts to Pandora listeners based on their listening history.
While the initial rollout did not allow for individual podcasters to submit their show, that is no longer the case. Now anyone can submit their podcast to be considered for Pandora.
If you're ready to submit your podcast to Pandora, go to ampplaybook.com/podcasts and follow along with this guide to successfully submit your podcast.
Note: You must have an active Pandora account to submit your podcast. If you don't have one yet, click the "Get Started" button and then click the "Register For Free" button to create one.
RSS Feed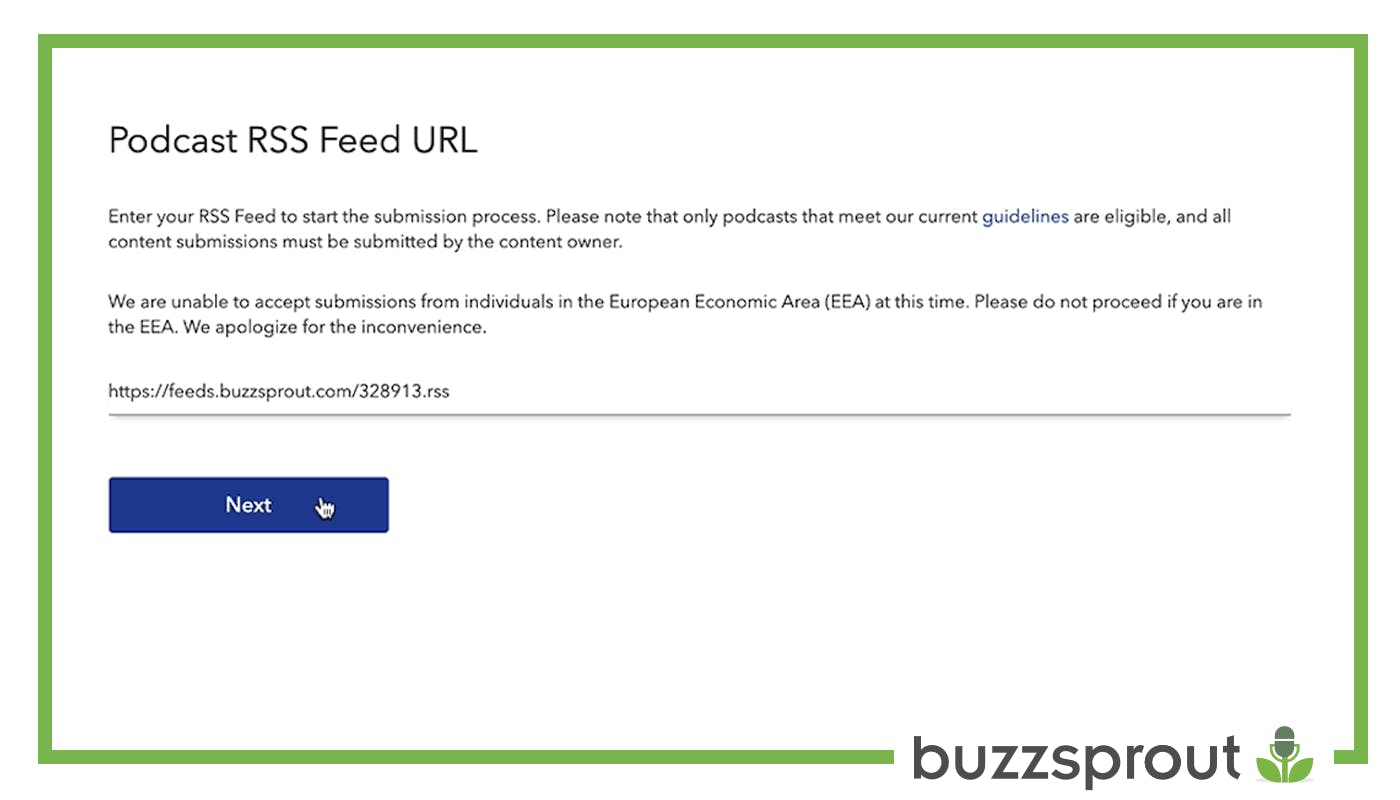 Pandora will use your RSS feed to bring in your current catalog of podcast episodes and keep your feed up to date. Your feed should look something like this - https://feeds.buzzsprout.com/123456.rss
For Buzzsprout users
Your RSS feed URL is available under the "Directories" tab in your dashboard
Podcast Basics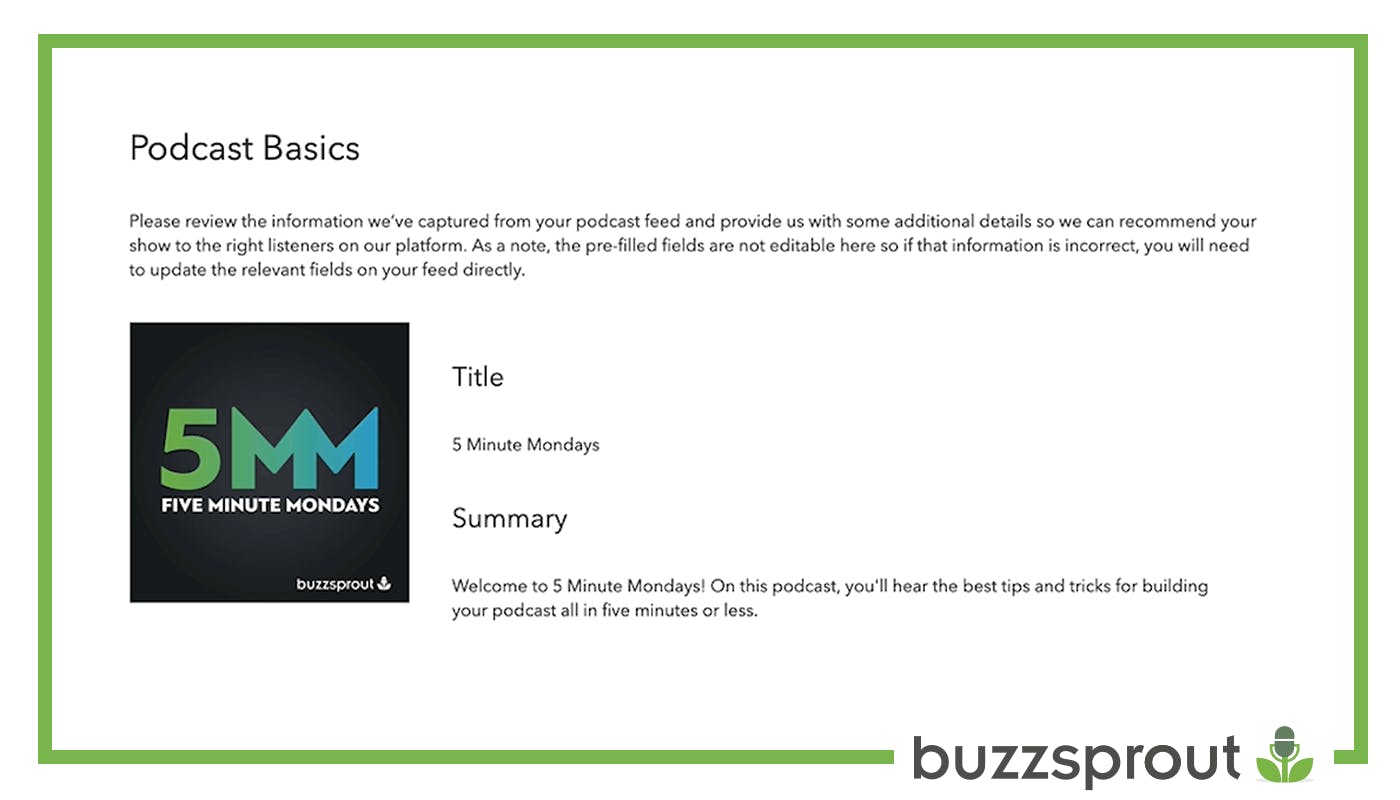 Using your RSS feed URL, Pandora will pull in your podcast artwork, the title of your podcast, and your podcast summary.
Make sure that each of these details is correct before moving on. If something is incorrect, that means there is something amiss with your RSS feed. Reach out to your podcast host or use a feed validator like Podbase to see what's going on.
Podcast Type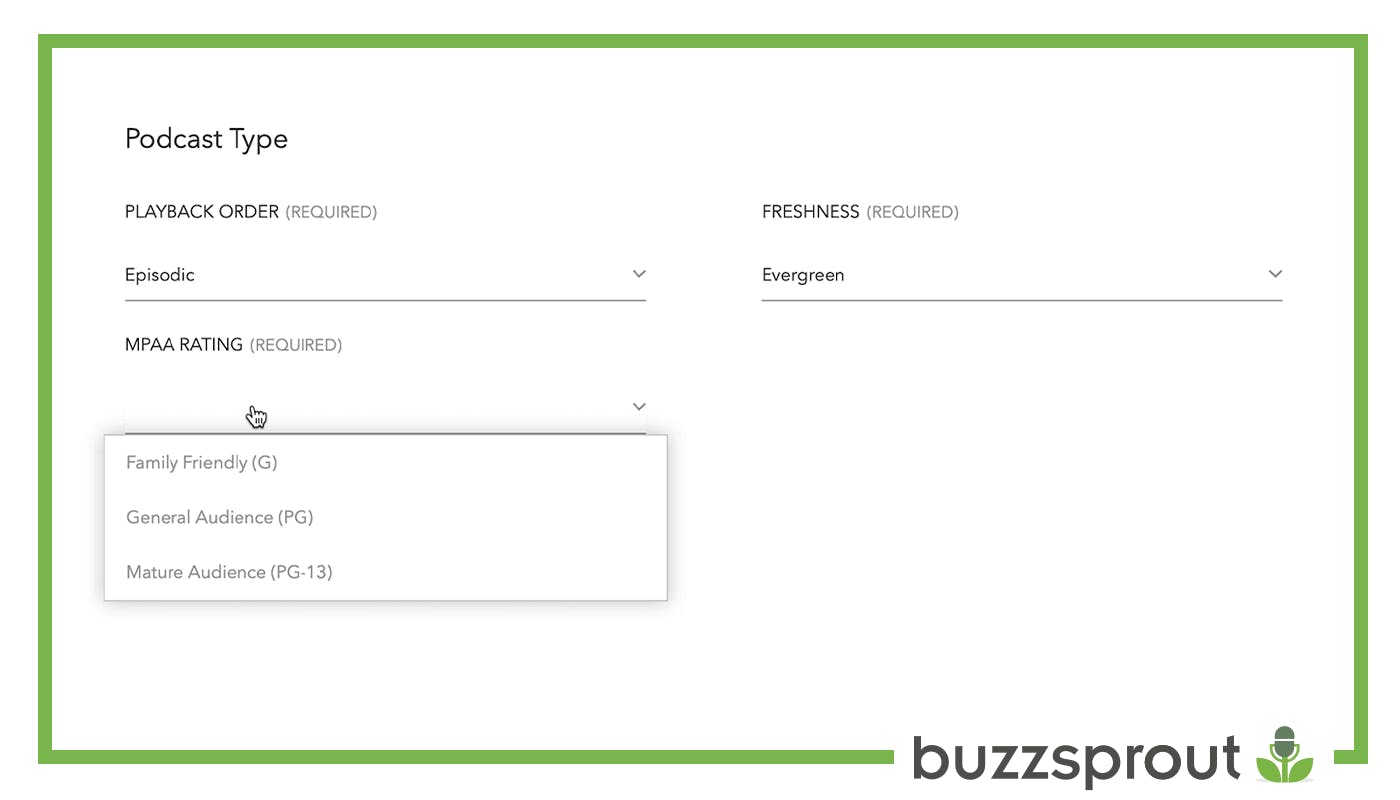 In these three fields, you'll supply more details about the type of podcast you are submitting.
Playback Order
Playback Order refers to how your podcast is designed to be listened to or consumed.
Episodic
If your episodes stand on their own and don't have to be listened to in a particular order, select "Episodic."
Serial
If your podcast episodes are meant to be listened to in a particular order (i.e., your listeners need to hear Episode 1 before they start Episode 2), select "Serial."
Freshness
Are your podcast episodes related to current events, or are they independent of any particular event?
Evergreen
If your episodes stand the test of time and don't reflect or discuss current events, select "Episodic."
Timely
If your podcast incorporates current events in your topics and conversations (News, Sports, Pop Culture, etc.), select "Timely."
MPAA Rating
The MPAA Rating field is Pandora's version of "Clean" or "Explicit" in Apple Podcasts. Here's a general rule of thumb for what to choose for your podcast:
G - Your podcast is designed for kids
PG - Your podcast uses clean language and discusses family-friendly topics
PG-13 - Your podcast features mature content and/or curse words
Branding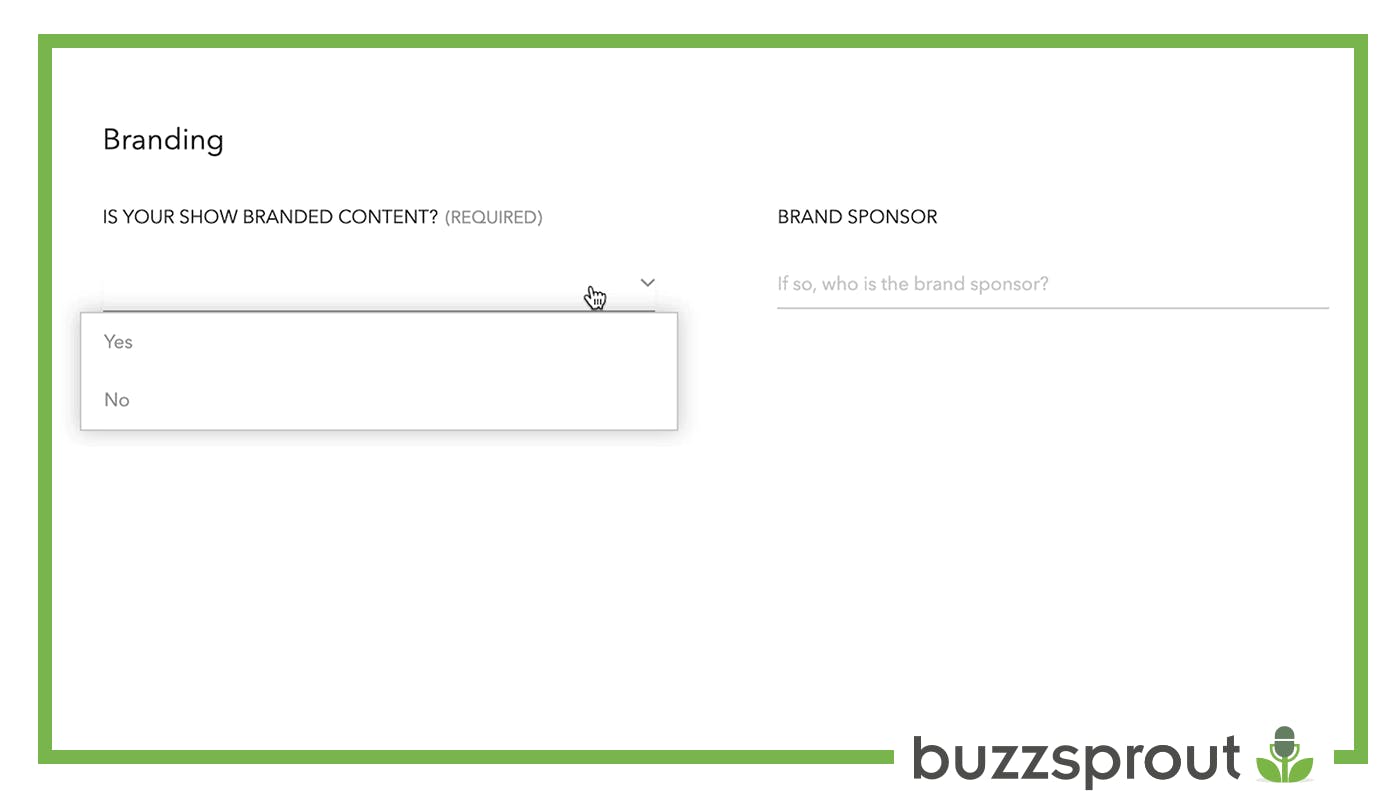 Is your podcast as a whole sponsored by or financially supported by another company? If not, select "No."
The question is a bit confusing since it's common for podcasters to run "host-read ads" in individual episodes. Unless a single company sponsors your entire podcast archive, the answer to this question is "No."
Downloads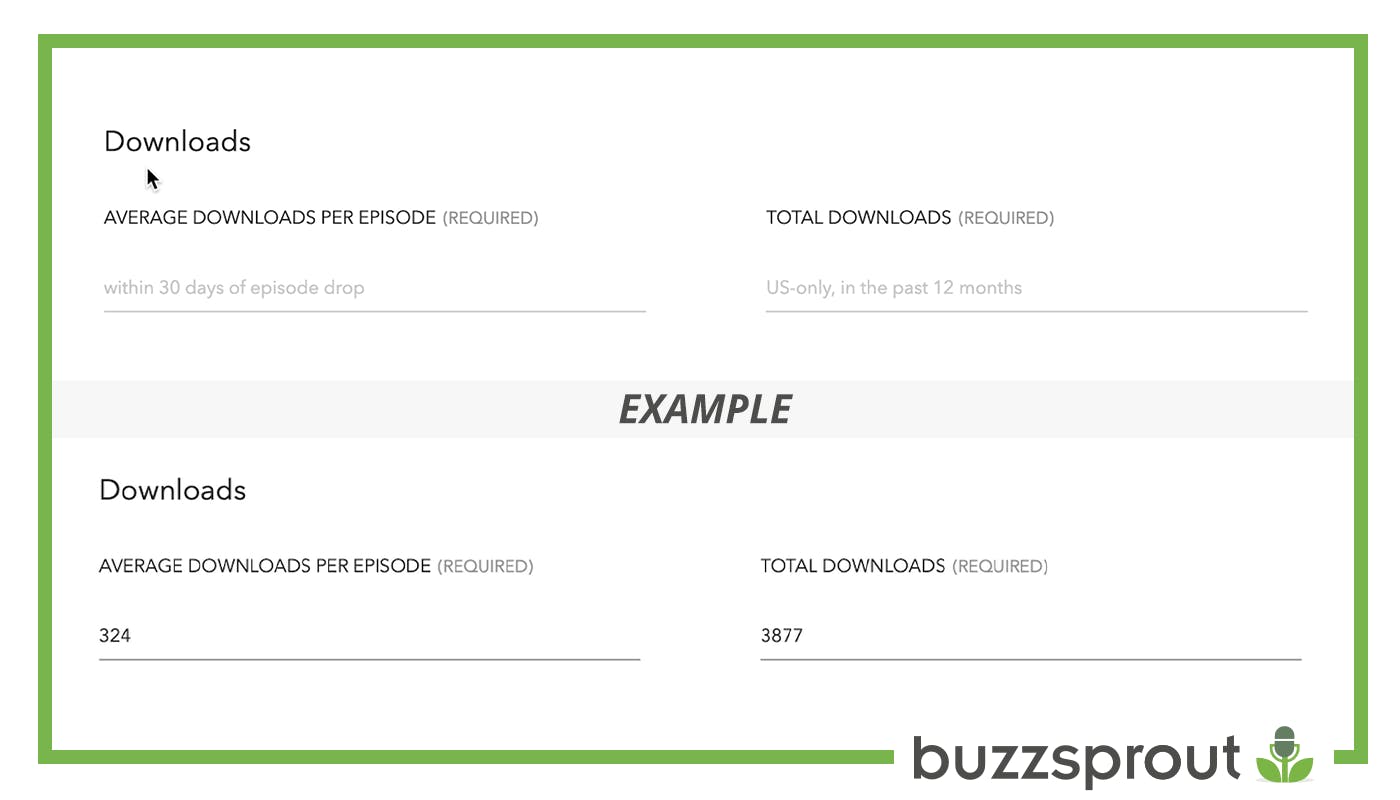 There are two download numbers that Pandora is interested in: "Average Downloads per Episode" and "Total Downloads in the US."
Average Downloads per Episode (within 30 days of episode drop)
How many downloads does an average episode get in the first 30 days? If your podcast host doesn't provide that specific stat for you, look at the current numbers for an episode you published approximately one month ago.
Total Downloads (US-only, in the past 12 months)
Pandora wants to know how many United States downloads your podcast has received in the last 12 months since a majority of their users are in the US.
For Buzzsprout Users
In your Location Stats, how many plays have you gotten in the United States over your last ten episodes? Divide that number by 10 and then multiply it by the number of episodes you published in the past 12 months.

Example: 3,000 plays in for the last 10 episodes. 50 episodes in the last year.
(3,000 / 10) x 50 = 15,000 total downloads

If the United States is not listed in your Top 10 Countries, send us an email at support@buzzsprout.com
Podcast Ad Sales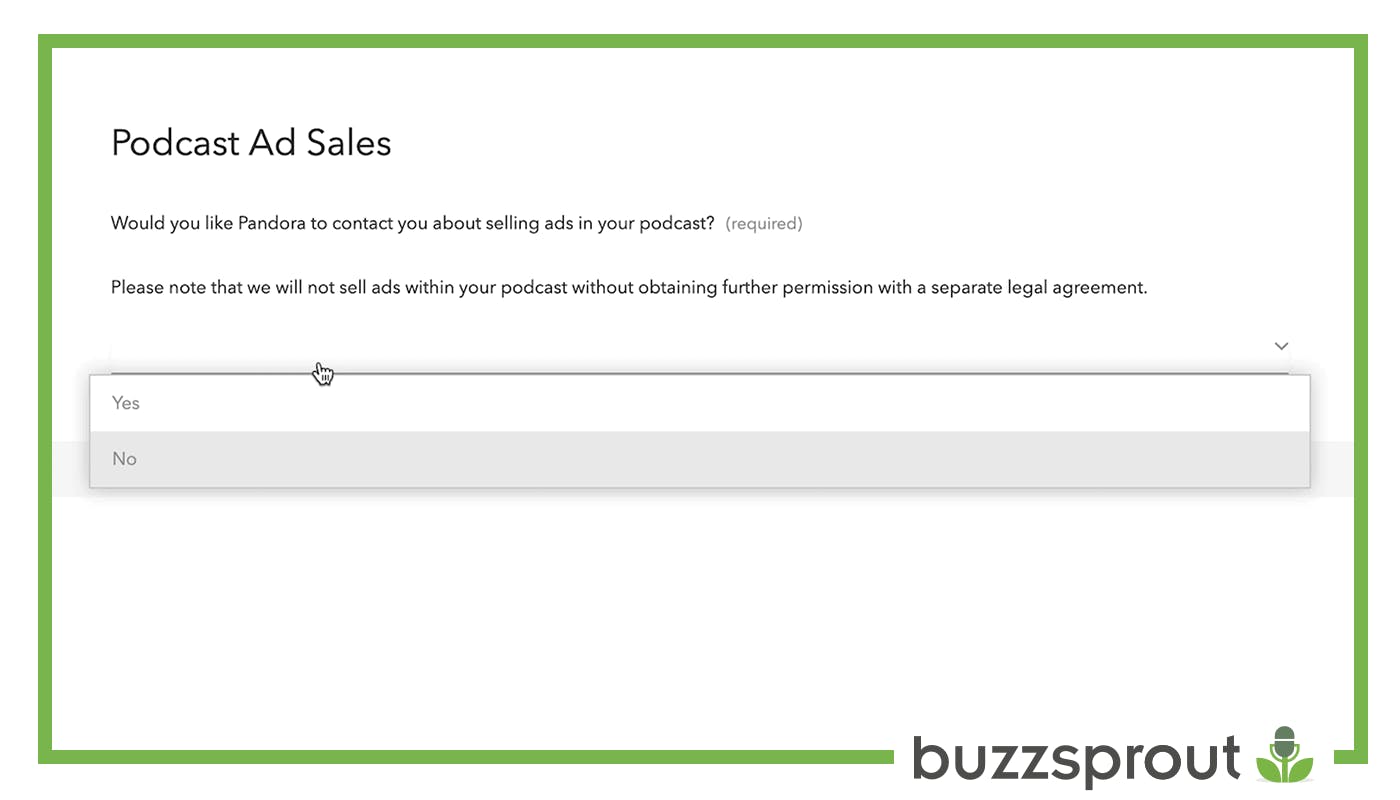 Are you interested in Pandora running advertisements in an around your podcast episodes in exchange for some financial compensation?
If so, choose "Yes."
Note that saying "yes" does not ensure that Pandora will run ads and give you a cut. It just means you'd be open to it if Pandora decides your podcast is a good fit for their ad platform and its advertisers.
Podcast Social Feeds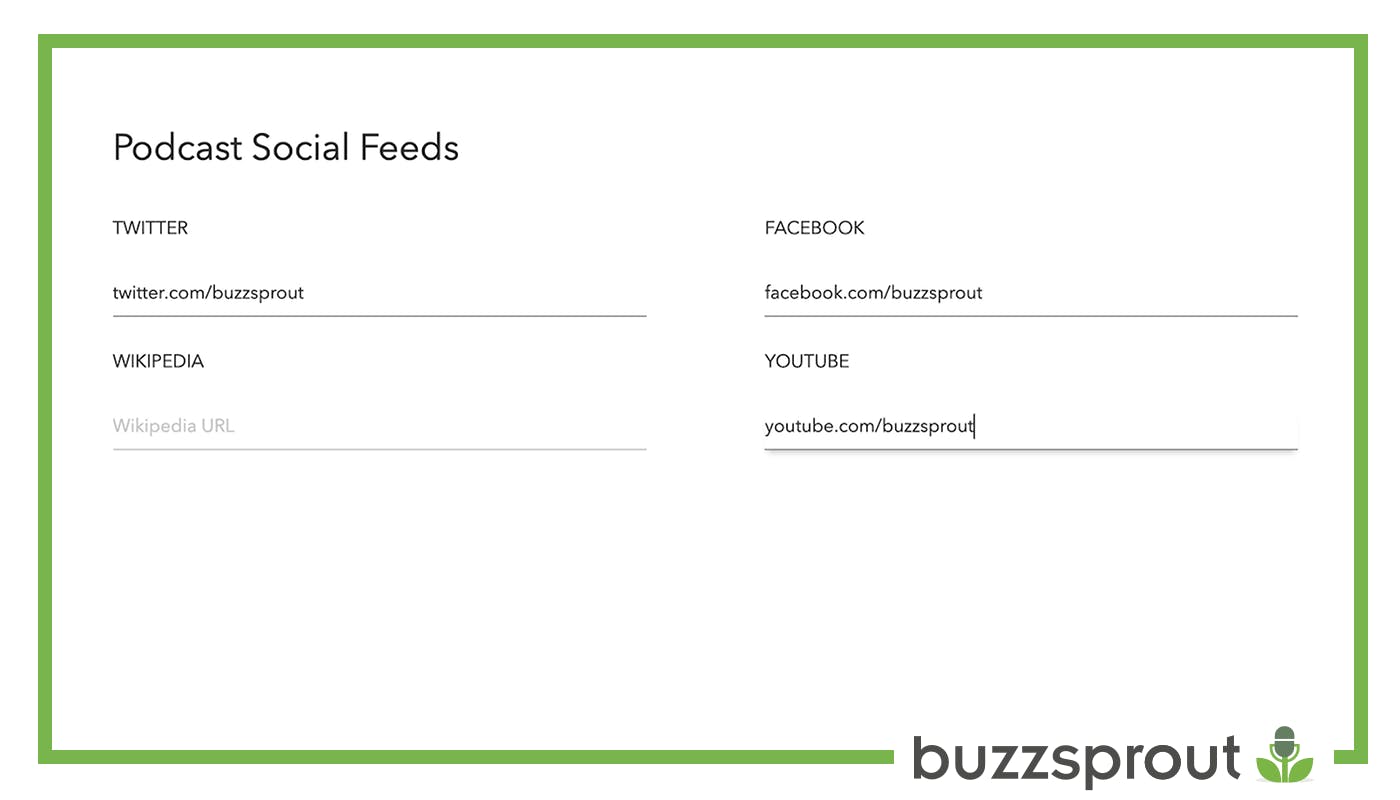 Provide links to your podcast's Facebook page, Twitter account, YouTube channel, and Wikipedia page (if you have one).
These are not required fields, so if you don't have all (or any) of these, you can leave those fields blank.
4-6 Weeks to Review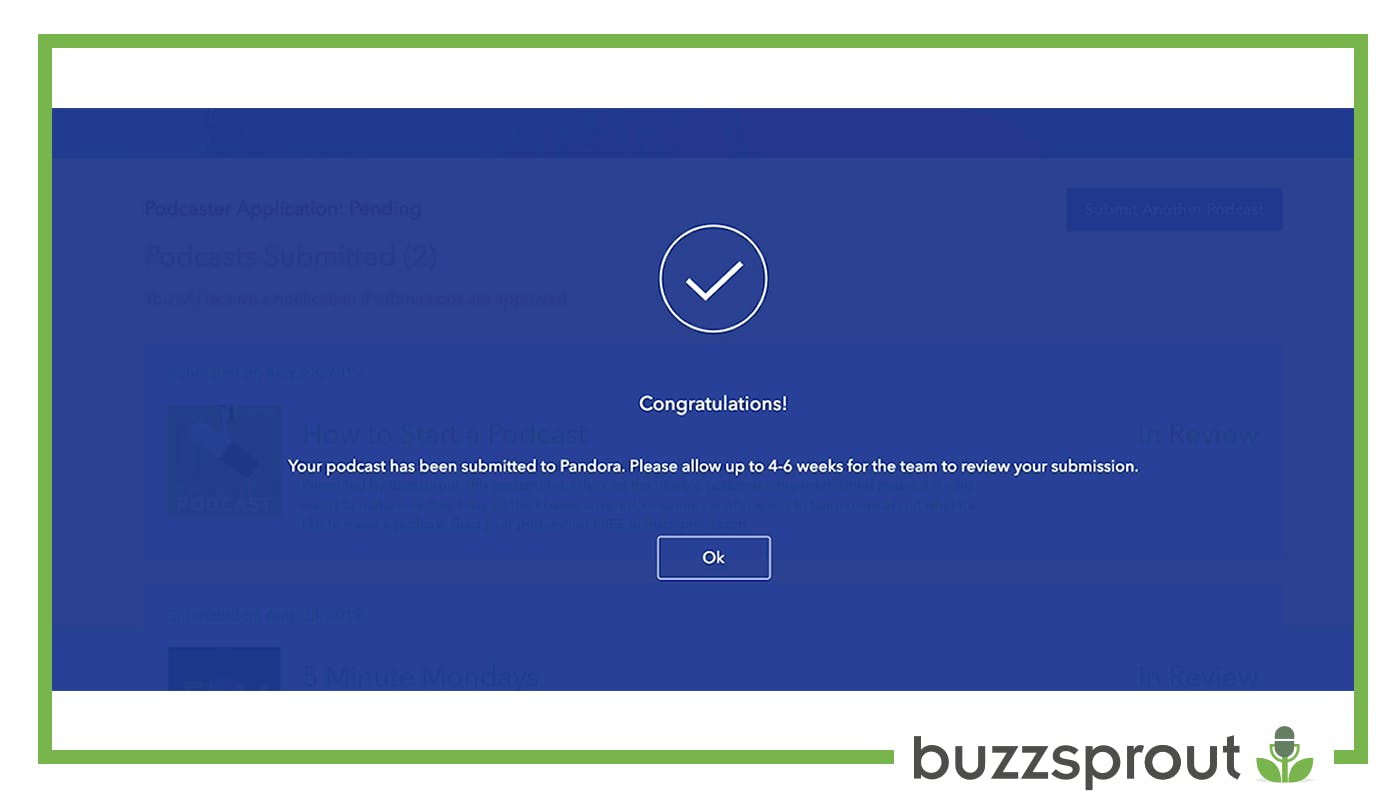 Unlike most podcast directories, Pandora's team manually reviews each podcast submission to determine if it meets the internal criteria for their platform.
Submissions Page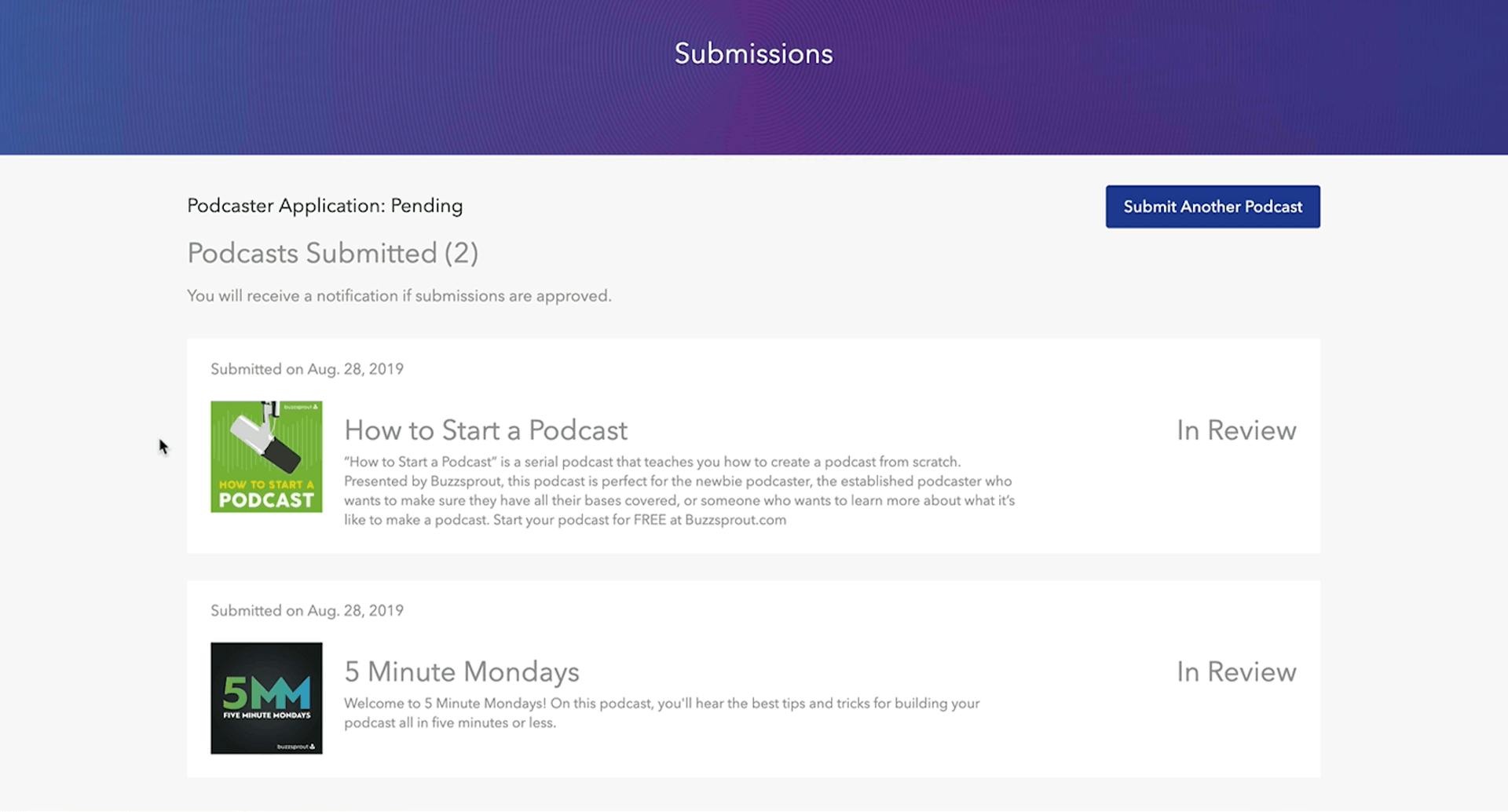 Once you've successfully submitted your podcast to Pandora, you can see the status of your submission. Pandora will contact you via email if your podcast is approved.
If approved, Pandora's team will include your podcast in popular playlists using their unique curation technology and begin suggesting it to their users. Hello, more listeners!
Podcast Distribution: Where else should you list your podcast?
Getting listed in the top podcast directories should be the first step of your podcast marketing plan. Here are our step-by-step guides on how to get your podcast into the essential podcast directories.