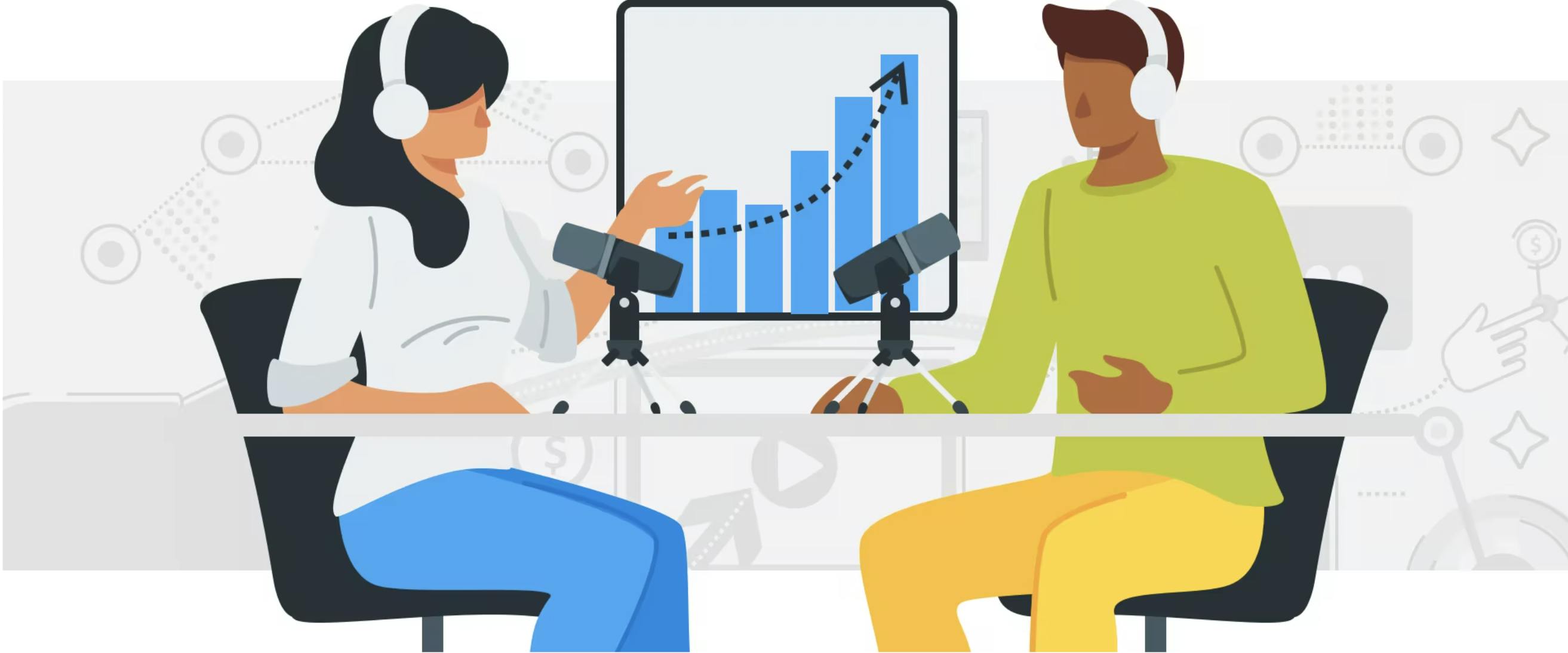 How to Promote Your Podcast: 8 Simple Strategies [2022]
Podcast promotion is essential for building your listenership, but the most effective methods often differ from traditional marketing tactics.
This blog breaks down eight different podcast promotion strategies so you can build your influence and attract the right listeners!
JUMP TO SECTION:
Strategy #1. Lay a solid foundation
Even the best podcast marketing can fall flat without a solid foundation. Beginning with these steps is essential to successful podcast promotion.
Know your target audience
Making great content requires that you know your podcast audience well.
Ask yourself these questions to help create podcast content they will love.
What problem do I want to solve for my listeners?
How can I narrow my focus to make my content stand out?
Where do my listeners spend the most time online?
Knowing who you want to reach can help ensure you spend your resources in the right place.
Leverage your existing audience
If you already have some listeners, ask them to spread the word about your show. Even a few loyal listeners can help you expand your reach.
Include a call to action in your podcast episodes or show notes and ask listeners to leave a review or rating.
You can also ask them to share the episode on social media and include an incentive like a giveaway or free resource.
Submit to top podcast directories and podcast directories
Don't overlook getting your podcast where people can see it!
Make sure to submit your RSS feed to the top directories like Apple Podcasts, Spotify, Stitcher, and Google Podcasts (full list here).
Strategy #2. Make your content more accessible
The easier you make it for people to find your podcast, the better. Follow these best practices to increase engagement.
Make episode titles descriptive
Optimizing your content can have a significant effect on download numbers.
Give each episode a unique, catchy title that clearly describes the content. Try to fit a keyword or phrase associated with the episode's topic in the title, too.
🆇 "Smart Dog Podcast: Episode #15"
✅ "How to housebreak your puppy in six weeks"
Draft show notes for each episode
Podcast show notes are a value-packed piece of content that can help you attract new listeners and boost accessibility.
Show notes don't have to be time-consuming to create. Most listeners just want a synopsis of the episode and links to the resources mentioned.
Aim to create a readable summary of the main topics in your episode with chapter markers. You can include elements like:
guest bios
links to resources
affiliate links
a call to action
Create episode transcripts
Podcast transcriptions make your content more accessible to listeners who are hard of hearing.
They also help search engines like Google find your content and heighten listener engagement.
If you host your podcast with Buzzsprout, you can add transcriptions to your episodes. Some great transcription tools are:
Strategy #4. Network with other podcasters
Roughly 66% of podcast listeners find new content through word-of-mouth recommendations. Here are other ways to use networking to spread the word about your show.
Network on forums and online groups
Sometimes promoting your podcast means giving away a little knowledge and expertise for free.
Being generous with your knowledge encourages potential listeners to tune into your podcast to see what else you have to say.
Stay on top of the trends within your niche and share your thoughts in online groups and forums, like:
Focus on value-based comments instead of overt promotion and carefully read the group's rules before posting.
Cross-promote with other podcasters
Cross-promotion is when you promote someone's podcast on your show, and they promote yours on theirs.
This is an excellent way to get your podcast in front of a new audience.
You can connect with like-minded podcasters via a service like Podchaser Connect or find hosts' contact information on their websites or social media.
Tap into influencer marketing
Influencer marketing is when you build a reciprocal partnership with an influencer to help get more exposure through their audience.
Seek out an influencer with a more extensive following than yours but a similar target audience.
Be sure to work with each influencer to find the appropriate compensation that helps them reach their own goals.
Strategy #5. Make a podcast website with a blog
Podcast websites boost your podcast SEO and increase the chances of your podcast appearing in search engine queries.
Buzzsprout's customizable website is great as a home base for your podcast, but if you want to add a blog or other features for the SEO benefits, you might consider a personal or business website as well.
Create a blog post on your website every time you upload a new episode and find a keyword related to that episode's topic.
Then, sprinkle that keyword in the following places:
the post's H1 heading
some H2, H3, H4 subheadings
ALT descriptions
the post's meta description
throughout content but without stuffing
Strategy #7. Advertise in podcast apps
You can't buy your way to a loyal podcast following, but investing in paid advertising with third-party podcast apps can help.
Running ads in podcast apps is more effective for podcasters than traditional or digital advertising.
This type of targeted advertising lets you zero in on audiences ripe with potential listeners. Some of our favorite podcasts apps to advertise on are:
Create a Buzzsprout Ad
Amount of downloads: Starts at 5,000 downloads
Cost: Starts at $100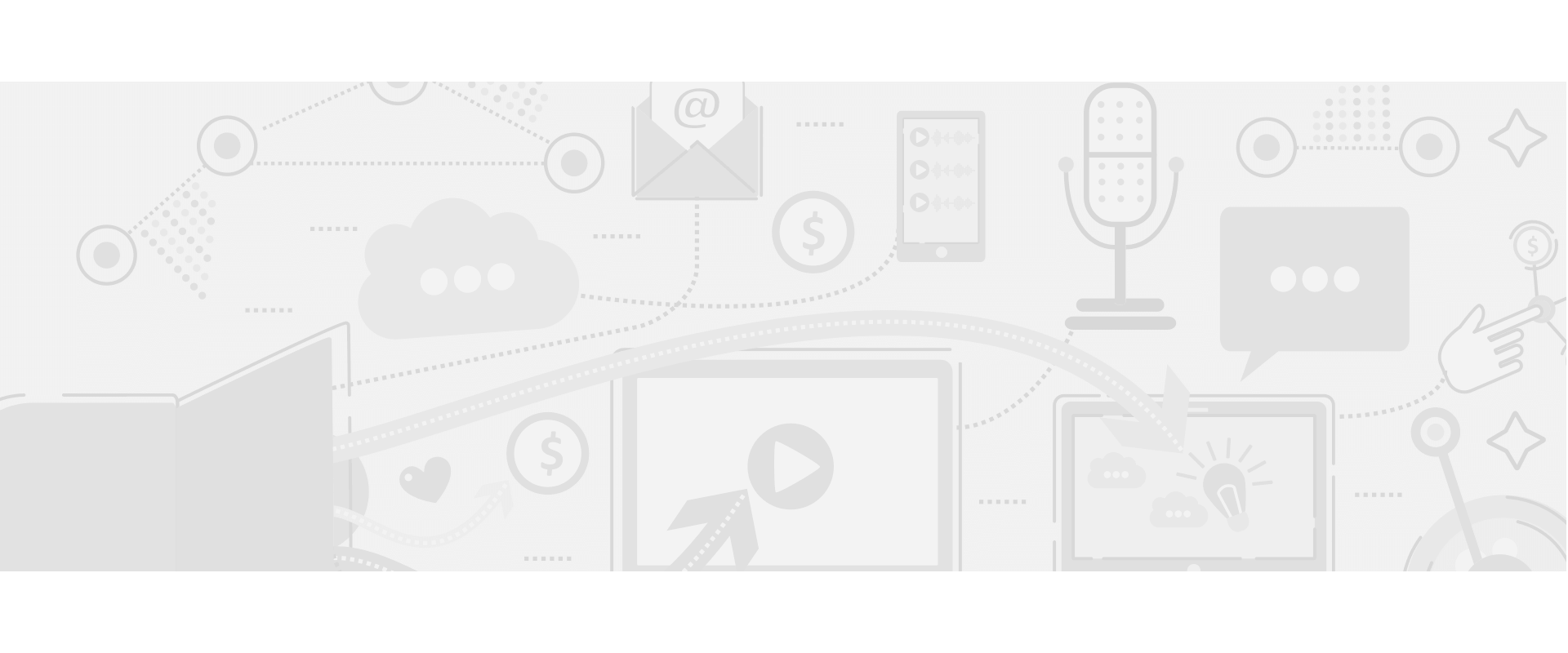 You can grow your listenership by running a podcast promo with Buzzsprout Ads. Podcast promos are more effective than traditional ads since they target the right audience for your show.
When you create a Buzzsprout podcast promo you:
target people who listen to podcasts
find listeners already interested in your podcast's topic
reach 5,000 listeners for just $100
When listeners click on your ad, they'll be taken to your podcast page where they can subscribe to your show and get notified of new episodes.
Strategy #8. Track data where you can
It's difficult to determine if a content marketing effort is effective without keeping an eye on the numbers.
Email marketing tools, social media, and web hosting services all have built-in analytics to help you measure traffic patterns and levels of engagement.
Even creating a simple spreadsheet can help you see which marketing methods are most worth your time.
Final thoughts
Effective podcast marketing always starts with a great podcast at its foundation.
From there, it can take experimenting to find which strategies work best for you.
Create valuable content, and you'll attract loyal listeners who help you spread the word about your podcast.
Alban Brooke
Alban Brooke is the Head of Marketing at Buzzsprout and the co-host of Buzzcast. Have any questions about this guide? Reach out on Twitter.
FAQ
How do I promote my podcast?
The first step to promoting your podcast is to make quality content that's accessible and easy for listeners to share. You can also network with other creators, invest in paid advertising, and leverage the power of social media.
How do I get more listeners for my podcast?
To build your podcast listenership, publish episodes at strategic times, use in-episode CTAs to get reviews and ratings, advertise in podcast apps, and contribute value within relevant online forums.
How can I promote my podcast for free?
Most podcast promotion strategies are free and include:
repurposing content on social media channels,
asking current subscribers to rate and review your show,
cross promoting with other podcasters,
creating an email newsletter, etc.